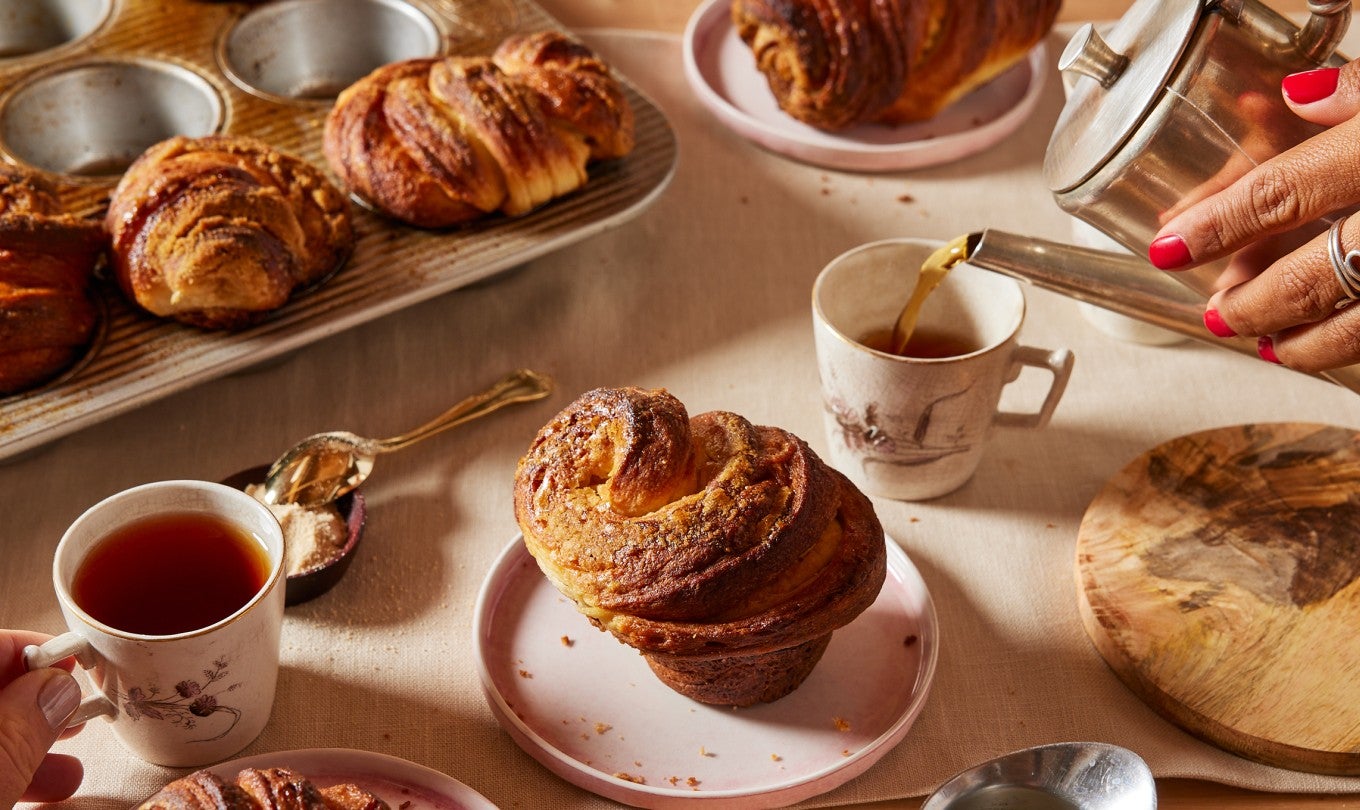 Faux-Laminated Maple Brioche Buns
Faux-Laminated Maple Brioche Buns

These maple-scented brioche buns from Erin Jeanne McDowell's book The Fearless Baker are decadent, rich, and ultra-buttery (in other words, they'll earn their keep on your holiday brunch table). The shortcut laminating process, which involves folding the dough after applying melted butter, creates an irresistible pull-apart texture, and the shaping results in brioche buns that look like balls of twirled ribbon. This recipe makes a lot of buns, but we think your guests will be clamoring for leftovers (and they reheat well the next day). View our entire collection of Holiday Breads here.
Editor's note: Initial reviewers have had trouble handling this soft, super buttery dough. For best results, watch the recipe come together with step-by-step instructions and tips from Erin Jeanne McDowell herself.
This page contains affiliate links that allow King Arthur Baking Company to earn a sales commission at no additional cost to you.