Gluten-Free Quinoa Apple Snack Cake
Quick, easy, and full of flavor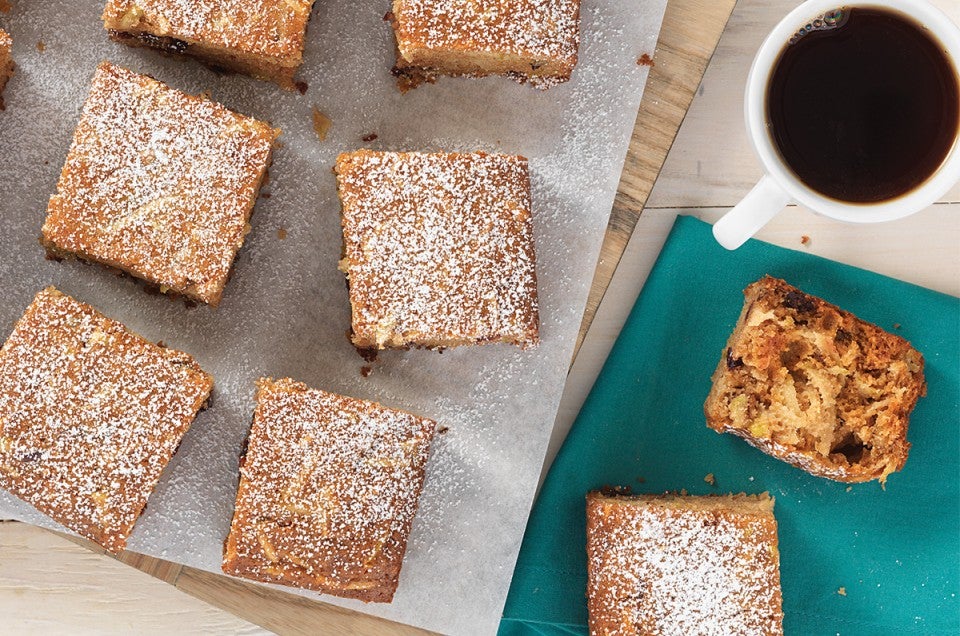 Don't you just love when you can take something you've baked and serve it in a bunch of different ways?
Multi-functional baked goods are one of our favorite things to make! Cookies that can be enjoyed at breakfast or as a late-night treat. Scones that are perfect for bunch or served alongside a steaming bowl of soup. Or a cake that can be eaten as a satisfying snack or dressed up and turned into a decadent dessert.
Our gluten-free quinoa apple snack cake is just that. A simple recipe that's totally snack-worthy, it can be added to your kids' lunch boxes, served with afternoon tea, or turned into an extra-indulgent treat with the addition of cream cheese frosting or boiled cider glaze!
For this cake we're using quinoa flour in combination with our gluten-free flour. Quinoa adds a naturally sweet and nutty flavor that complements perfectly the fruits, nuts, and spices in the cake. It's easy to make, tender, and full of tasty goodies.
Here's how to make Gluten-Free Quinoa Apple Snack Cake –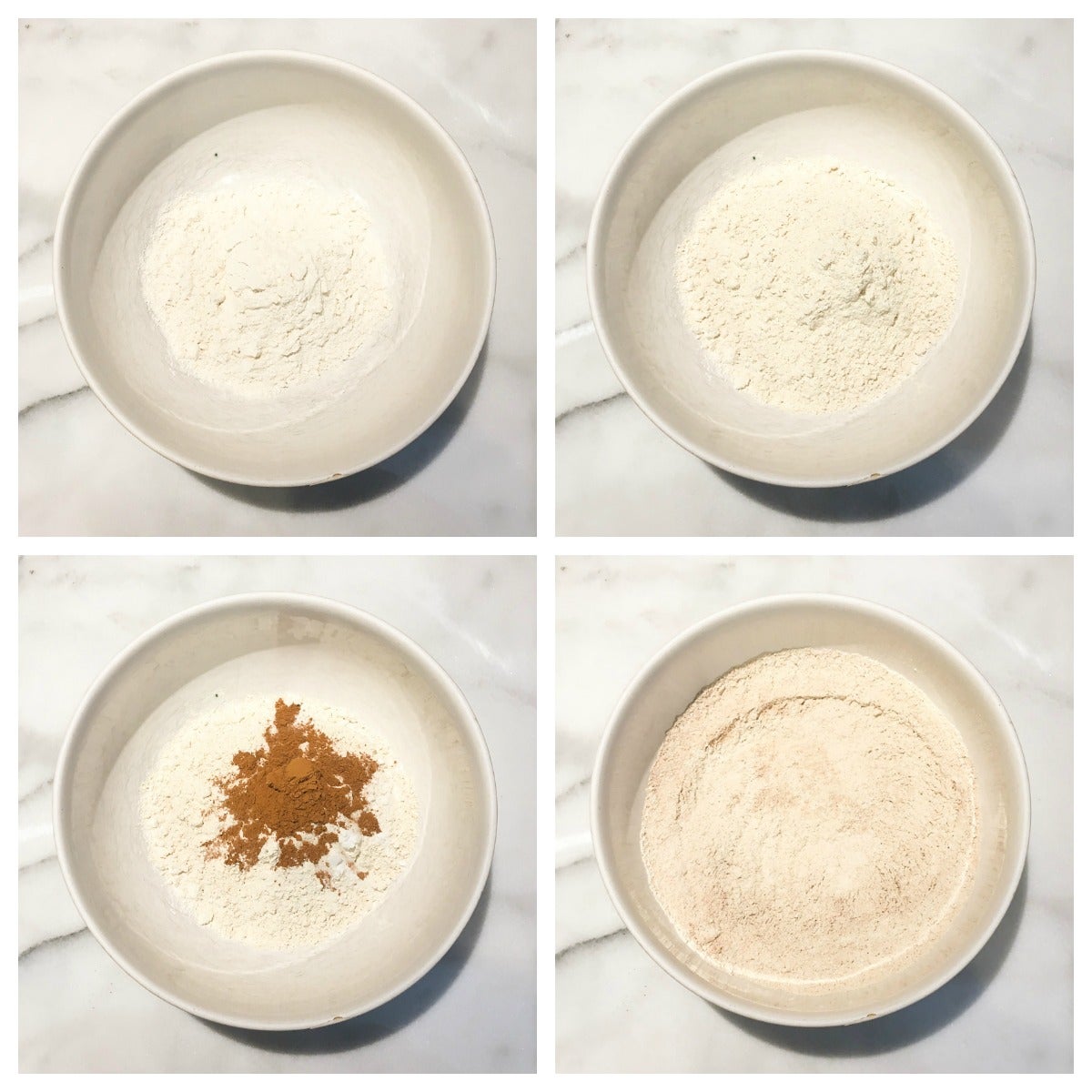 Preheat the oven to 350°F. Lightly grease a 9" square pan. In a medium-sized mixing bowl combine:
1 cup (156g) King Arthur Gluten-Free Flour
1 cup (106g) quinoa flour
1 teaspoon baking soda
1/2 teaspoon salt
3/4 teaspoon xanthan gum
1 1/2 teaspoons ground cinnamon
1/4 teaspoon ground nutmeg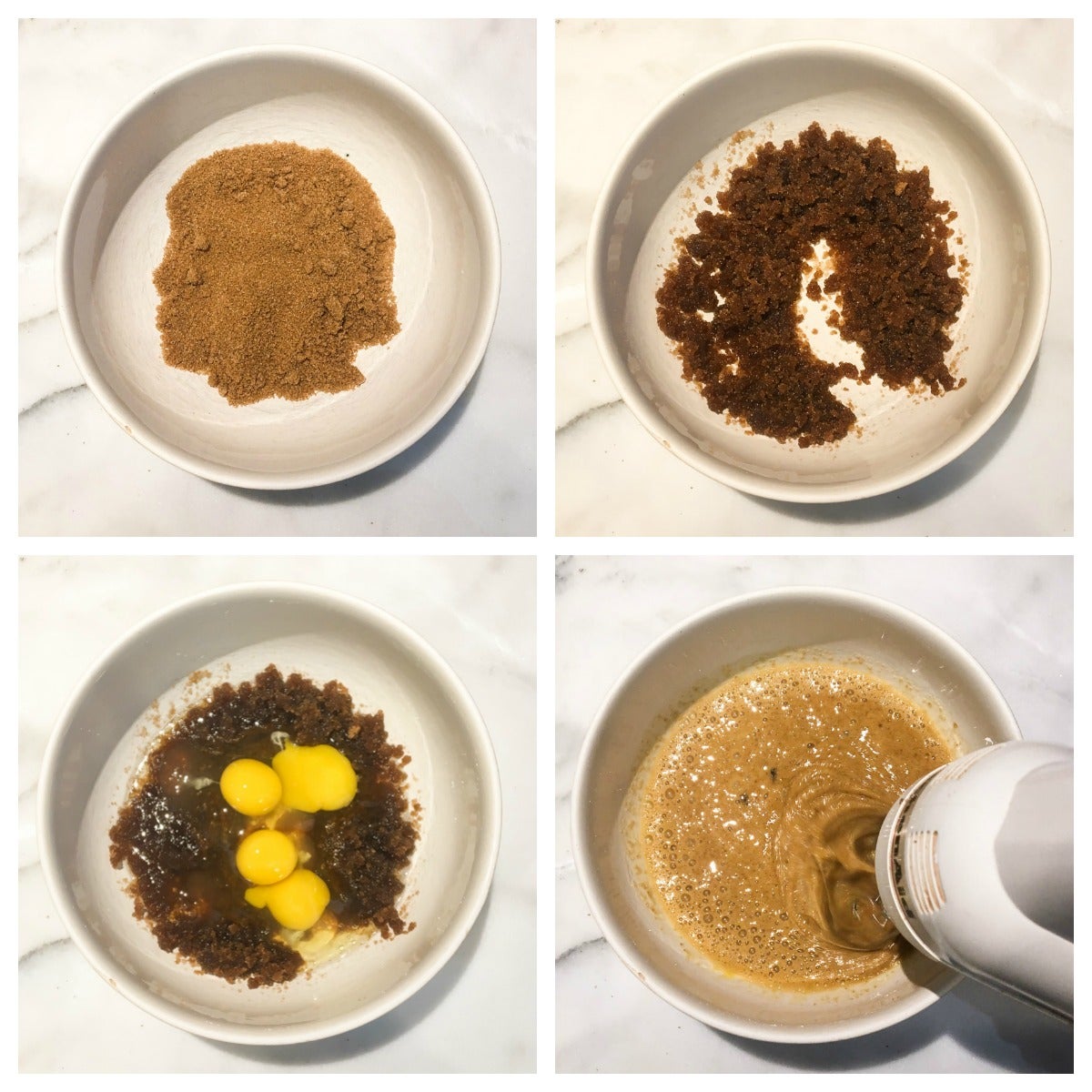 In a separate bowl, stir together:
1 cup (213g) brown sugar, packed
1/2 cup (99g) vegetable oil
Then beat in 4 large eggs until the mixture is completely smooth.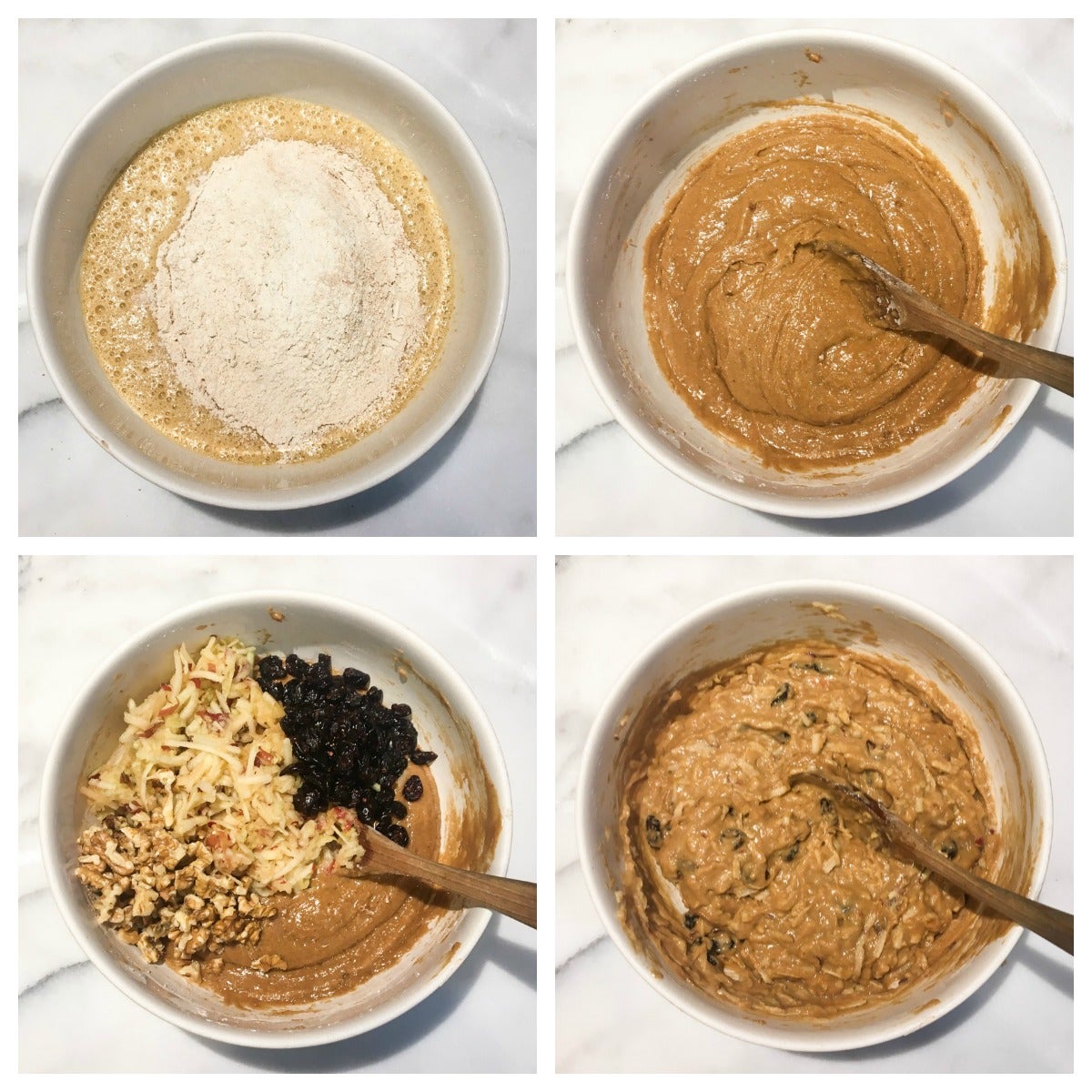 Stir the dry ingredients into the wet ingredients, and mix until evenly moistened, then fold in:
2 cups (326g) grated apple (about 2 medium apples)
1/2 cup (57g) diced dried cranberries
1/2 cup (57g) chopped walnuts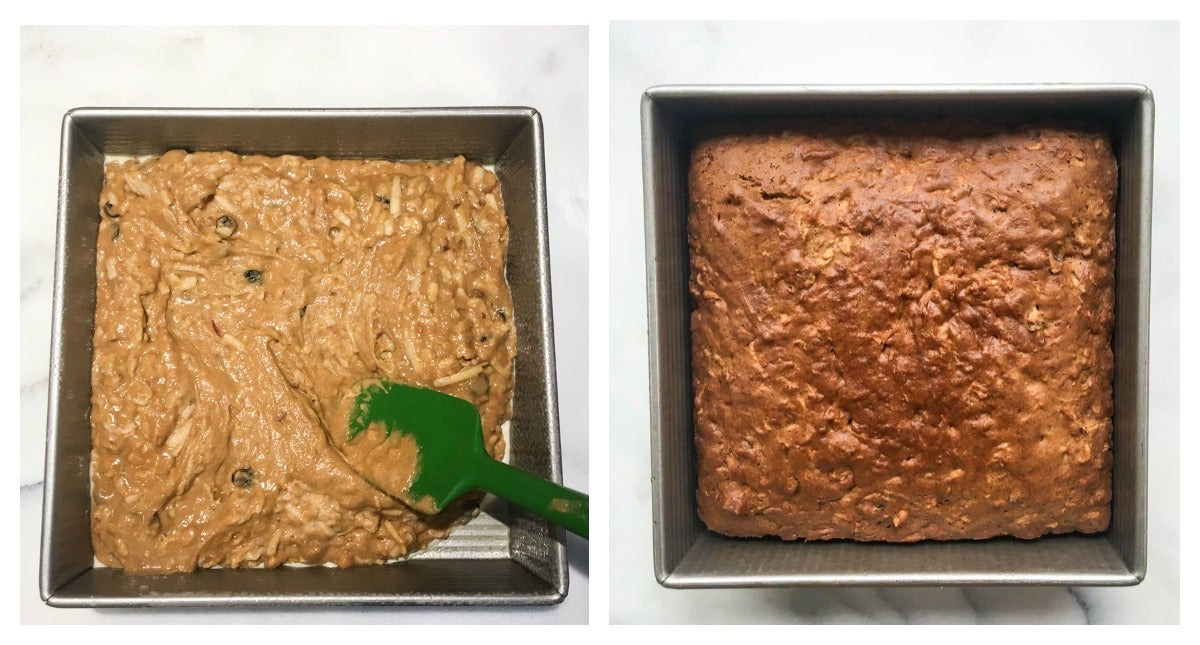 Pour the batter into the prepared pan and bake the cake for 45 to 55 minutes, or until it's golden brown and a toothpick inserted into the middle comes out clean.
Remove the cake from the oven, and allow it to cool in the pan for 10 minutes before turning it out onto a rack.
Serve the cake warm, or cool completely and frost or glaze as desired.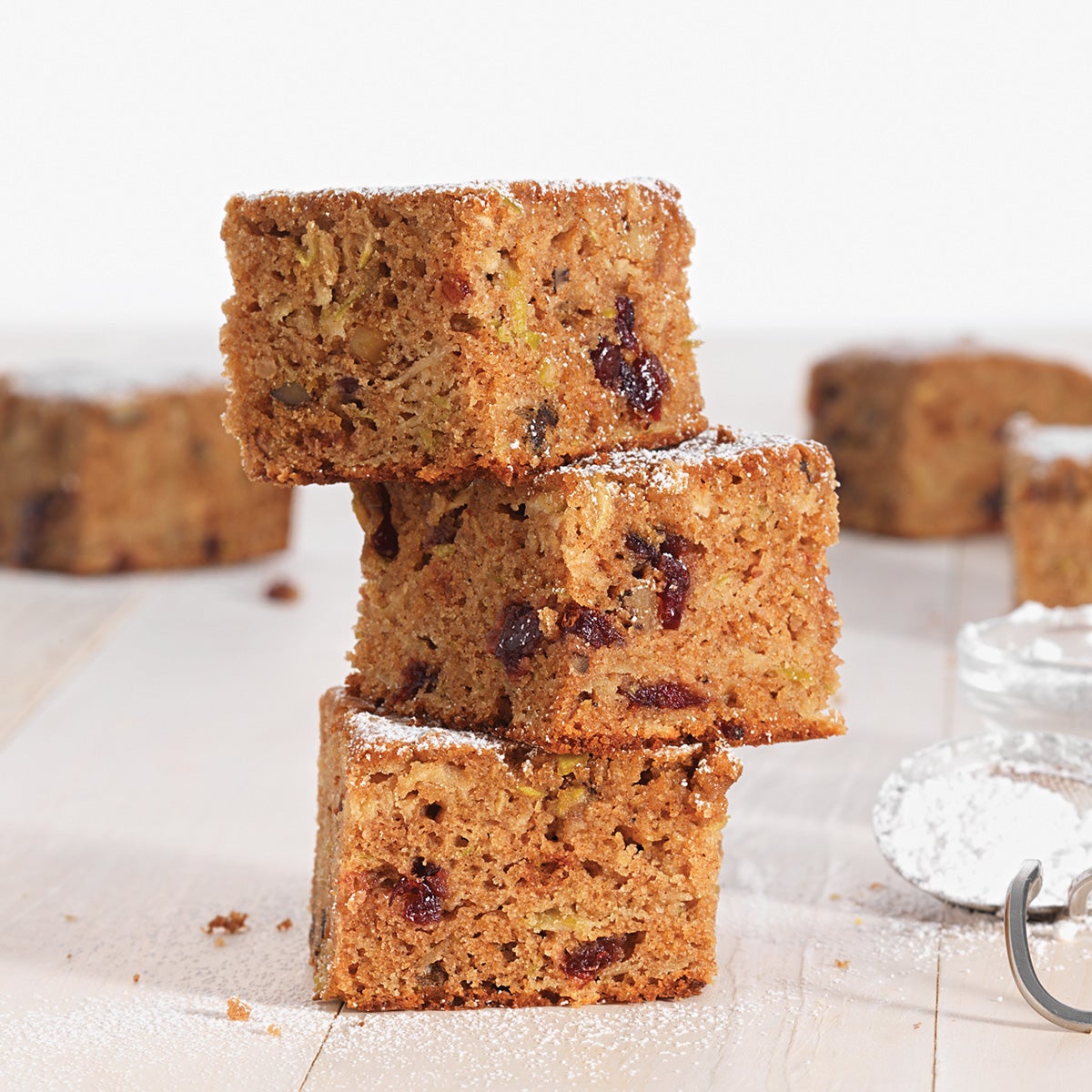 Please read, rate, and review our recipe for Gluten-Free Quinoa Apple Snack Cake.
Jump to Comments