When prepping for a gluten-free summer cookout, my mind immediately jumps to the traditional staples: burgers, dogs, pasta salad, potato salad, and some kind of green salad.
Oh, and for dessert, you'd better believe there'll be cookies, brownies, and likely some sort of cake. Really, it's just the classic BBQ menu with a simple, gluten-free twist.
For most of the time I've been gluten-free, I'll go to a barbecue and be able to eat a bun-less hamburger and some green salad (probably undressed because so many dressings contain gluten). It's a pretty lackluster experience, if you ask me.
So when I'm hosting a cookout, I make a point to make sure that my gluten-free guests don't feel deprived. And today I'm going to share some of our best gluten-free cookout recipes, ones that would be a great addition to your cookout menu!
For those who don't feel like a burger or a hot dog, I like to offer something else. Grilled chicken is a simple option, but this baked chicken is a healthier version of a favorite. Who doesn't like healthy "fried" chicken!? It uses our gluten-free baking mix as the coating, and is ultra-crisp and juicy. Guests love this!
These are a fun appetizer that use fresh summer produce. They're quick and easy and make for a healthy alternative to french fries. They're also delicious when dipped in the horseradish dip – or in the sweet onion dip detailed in the recipe. Please note, this recipe uses panko breadcrumbs, so read the recipe notes to see the gluten-free substitution!
If you've never made homemade crackers before, now's your chance. These are delicious, and surprisingly simple to make. They're like a gourmet version of Cheez-Its!
Ever since i first tried this recipe, it's become a go-to for me. It's so easy to make; is allergy-friendly, and tastes absolutely amazing. I like to top it with whatever berries are in season, but feel free to use whatever fruit you have on hand. One reader even used sliced almonds, which sounds delicious!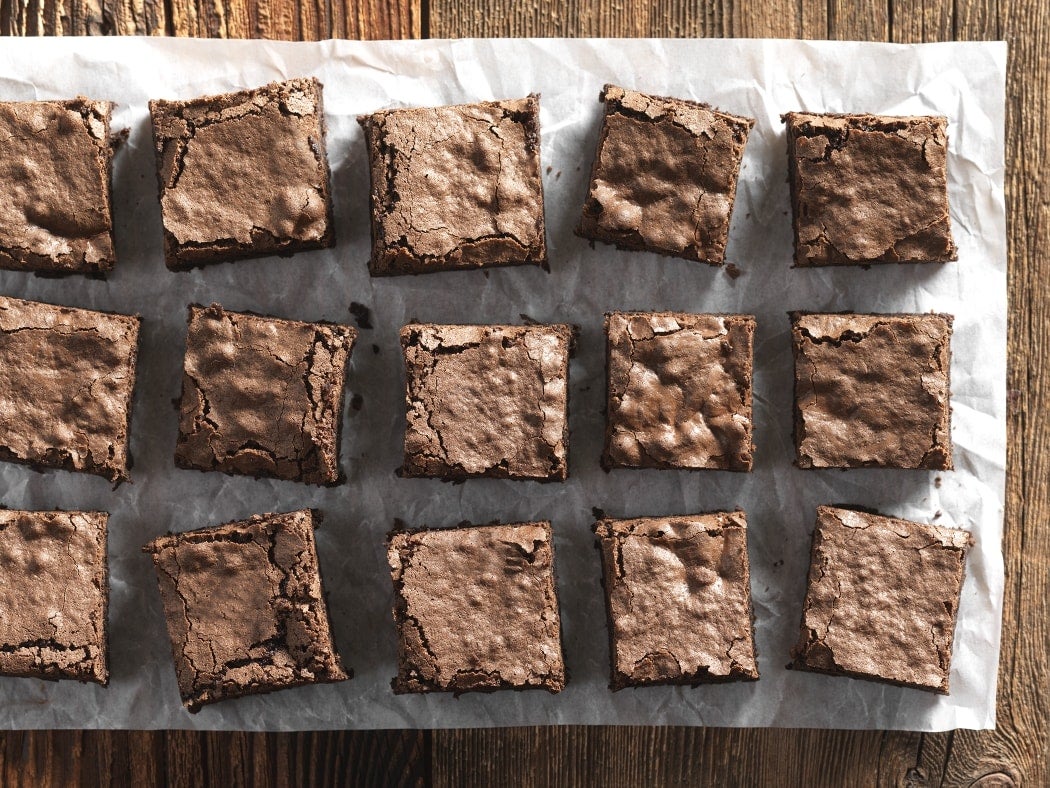 What would a cookout be without brownies? I'm a big fan of homemade brownies, and these are the best gluten-free version I've tried. They're so much tastier than a mix, and are a cinch to put together. But most importantly, they're fudgy, chocolate-y, and will satisfy anyone's chocolate craving – you might want to make two pans so you have extra!
My final must-have on the summer cookout menu is chocolate chip cookies. Cookies are a perfect addition because they're easy and portable. So if you're outside, or have kids running around, having a plate of cookies means people can just pick one up with a napkin and enjoy. No forks required!
 Enjoy the party!
One thing to note as you're planning your cookout: make sure you read the labels of the food you're buying! Many hot dogs, sausages, veggie burgers, marinades, sauces, and dressings contain "hidden" gluten.
Now we'd love to hear from you – if you're planning an upcoming summer cookout, what do you usually add to your menu? Leave us a comment below!
Jump to Comments