If you're anything like me, by the time New Year's comes around you're all cooked out. It's six weeks of what feels like non-stop holiday celebrations, which in turn means holiday cooking, and you're tired.
I get it. I'm right there with you.
But let me guess... you're either hosting or have been invited to a New Year's Eve celebration and cooking is just part of the deal. Guess we're just going to have to get over it!
So here's what I keep telling myself: as long as I can find a recipe that's less than 30 minutes of hands-on time AND suits my allergies, then I'll move past my desire to avoid the kitchen at all costs and give it my best.
Sound like a plan? Are you with me?
Great, because I've got just the recipe for you!
We're making mini gluten-free quiches that use our rockstar gluten-free pie crust recipe as the base with a few fun filling options that your partygoers will love. And what's even better is that not only are these quiches super-easy to make, they're actually kind of fun.
Plus they're really adaptable, too. I'm going to show you two versions I made, but I encourage you to experiment with a) whatever you have on hand so you can save yourself a trip to the store, and b) flavors that you think people will enjoy. Play with the ingredients and try something new!
To get started with our recipe for these mini quiches, you'll want to first make our gluten-free pie crust. 
While the dough is chilling, prepare your quiche fillings.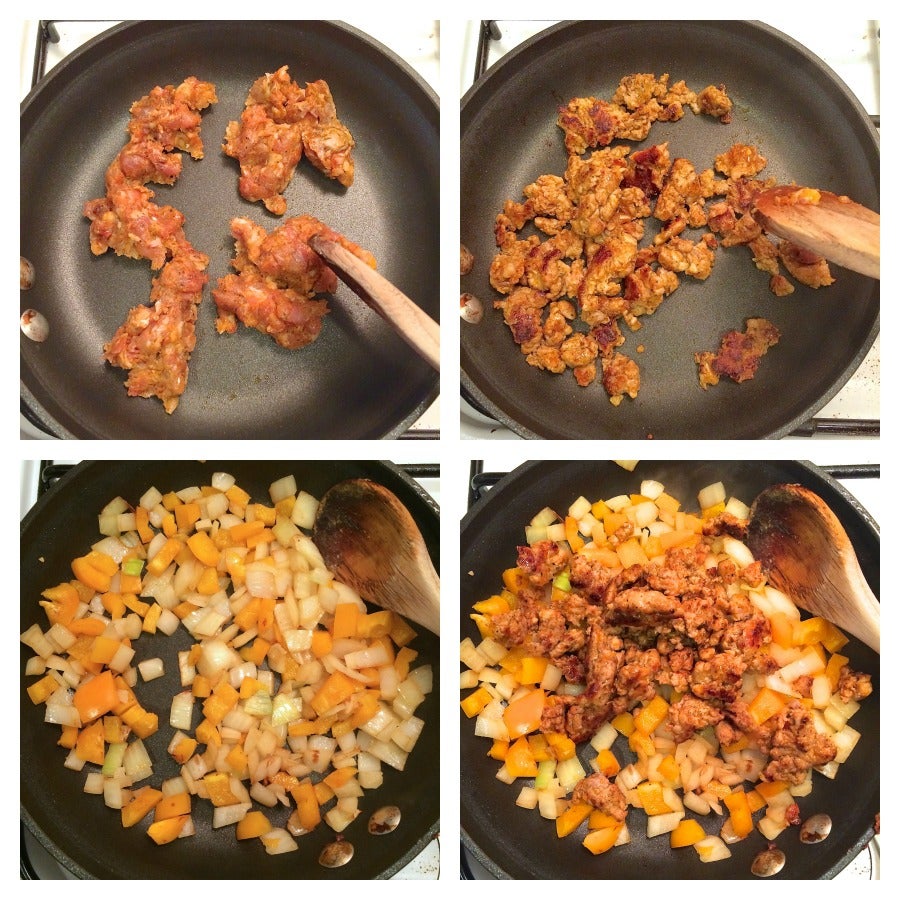 The first one we'll make is a sausage and pepper filling. Begin by removing the meat from three spicy Italian sausages. Transfer it a non-stick skillet set over medium-high heat. Cook until the sausage has browned, breaking it up with a wooden spoon as you're cooking. Transfer the sausage to a bowl and set it side.
Return the skillet to the stove and add:
1 cup diced white onion
1 cup diced orange pepper
Cook on medium-high heat until the vegetables have softened, about 3 to 5 minutes. Return the sausage to the pan and toss to combine.
Transfer the mixture to the bowl the sausage was in and set it aside. Let it cool for 10 minutes before making the egg mixture (you don't want it to cook the eggs!).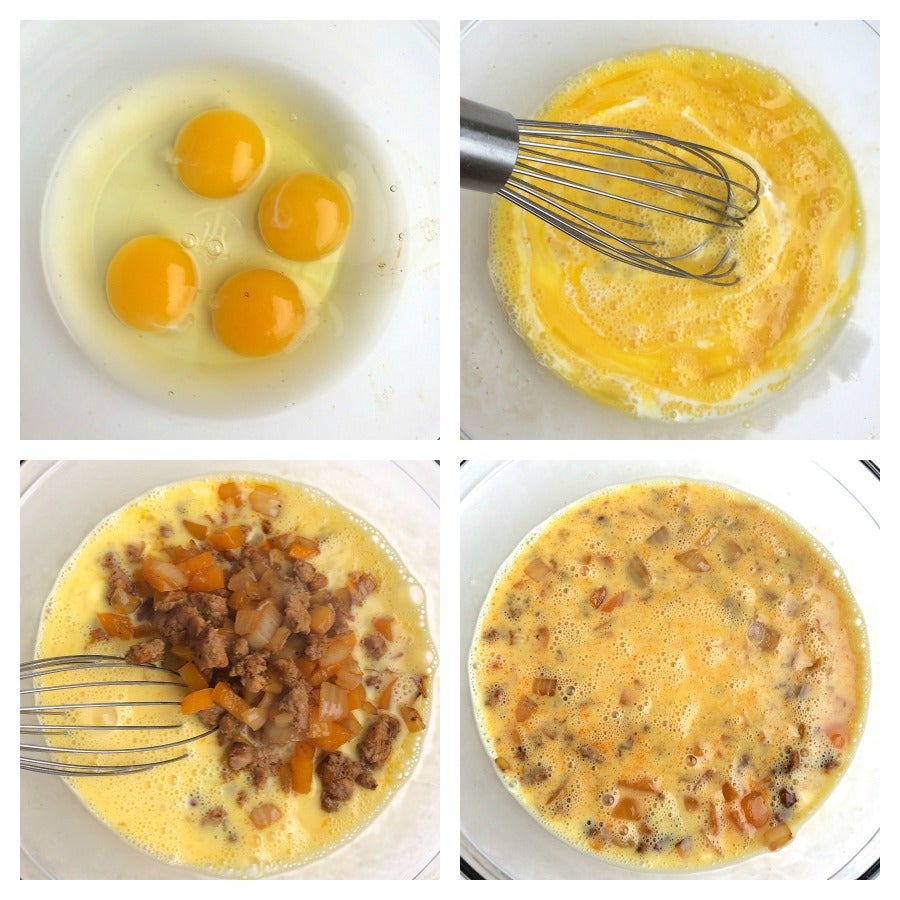 For the egg filling, put the following into a large bowl:
4 large eggs
1/4 cup half & half (or whole milk)
a pinch of salt and pepper
Whisk vigorously to combine, then add your sausage-pepper mixture and stir until everything is incorporated. Set this filling mixture in the fridge while you roll out your pie dough.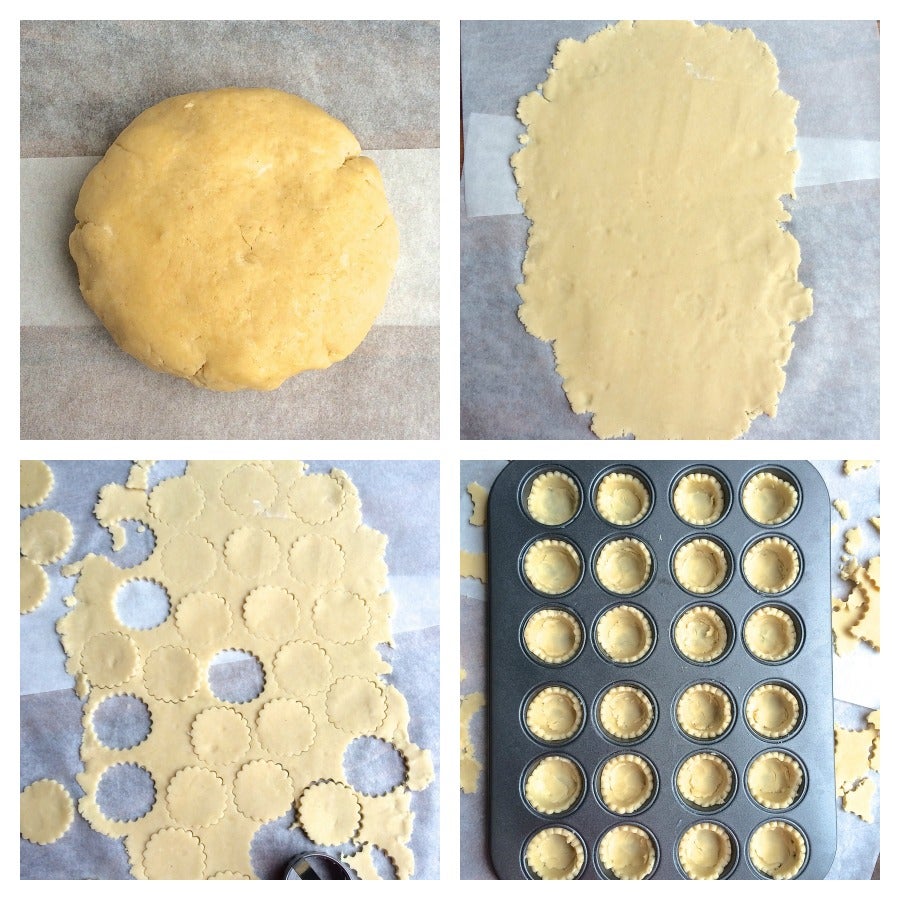 Once you've chilled your pie dough for at least 1 hour, preheat the oven to 375°F and remove the dough from its wrapping. Roll it out 1/4" thick on a flat surface. Using a biscuit cutter (I used 2 1/2" ones), cut circles out of the dough, repeating until no space remains.
Grease a mini muffin pan and lay a circle of dough onto each cup. Press down so the dough fills the cup. Don't worry about cracking, you can use some of your dough scraps to fill in the holes.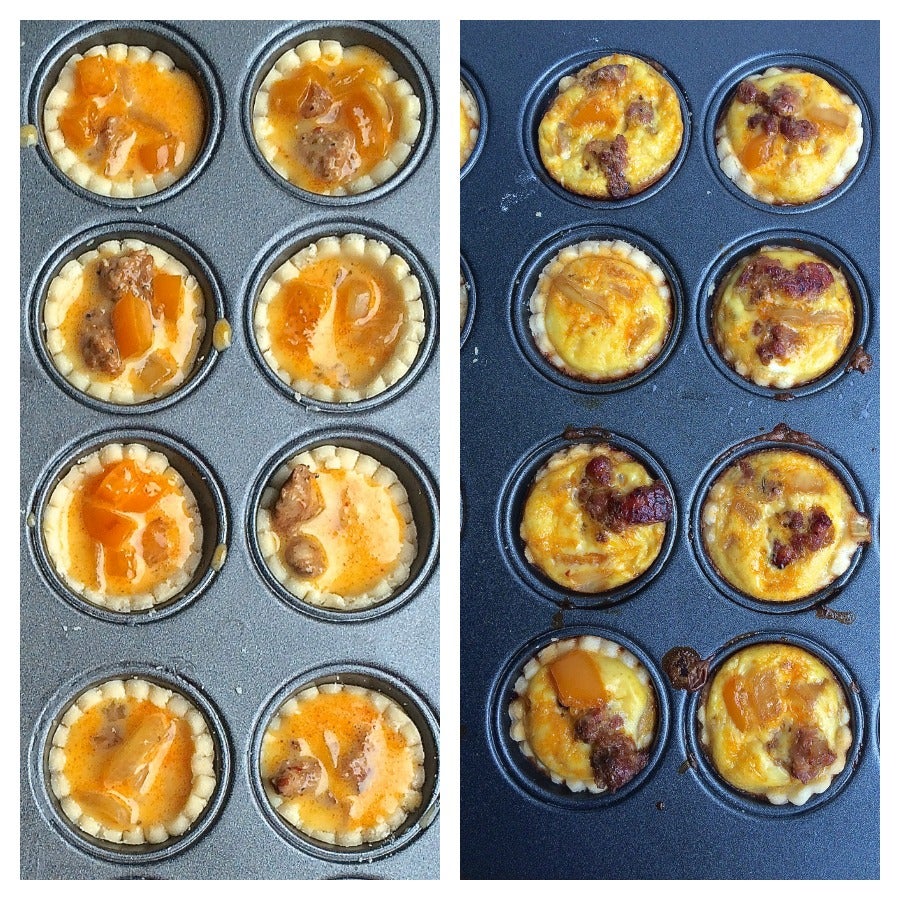 Fill each cup about 3/4 full with the egg filling.
Bake the mini quiches on the oven's center rack for 15 to 20 minutes, until the centers are no longer jiggly. Remove them from the oven and let them cool in the pan for 5 minutes, then loosen them from their molds and transfer them to a rack to finish cooling.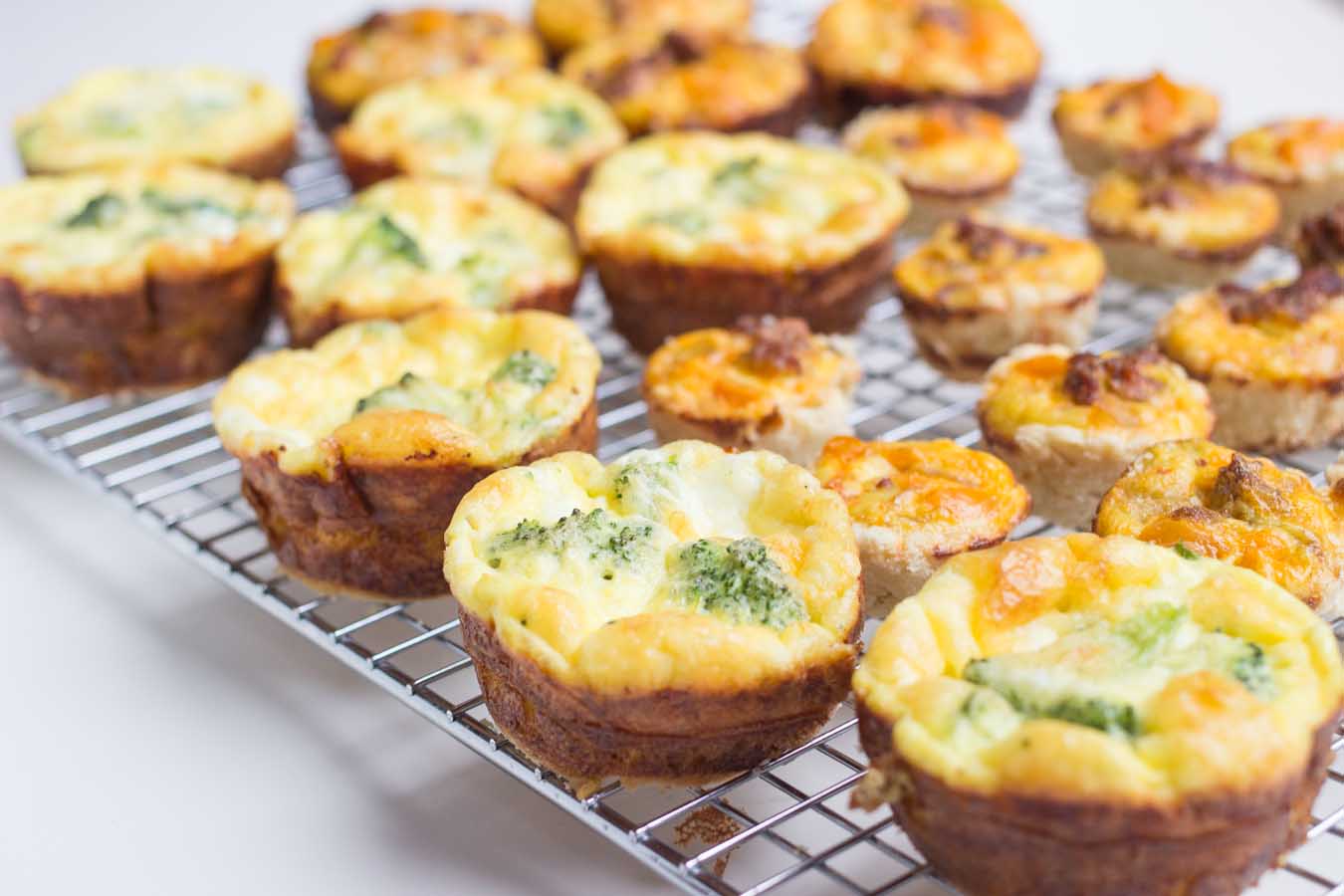 Now I promised you two flavors, so let's talk about the second one. 
Since many of my friends don't eat meat, I wanted to create a second version that was full of flavor but sans meat. Broccoli and cheese are two of my favorite foods to pair together, and are a natural quiche filling. I used Vermont sharp cheddar and fresh broccoli for a super-duper cheesy bite of awesomeness.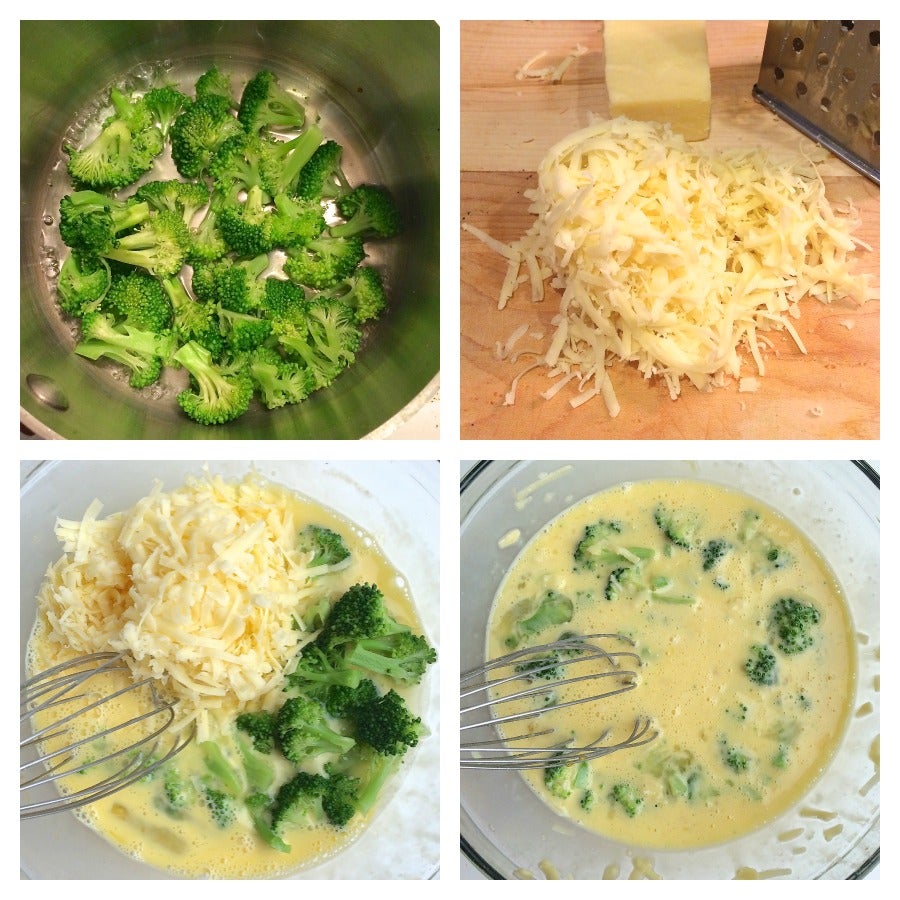 To make this version, just follow the directions above, using the same amount of eggs, milk, salt, and pepper. But instead of sausage and peppers, use 1 cup shredded cheddar cheese and 1 cup steamed broccoli florets; chop them if they're overly large.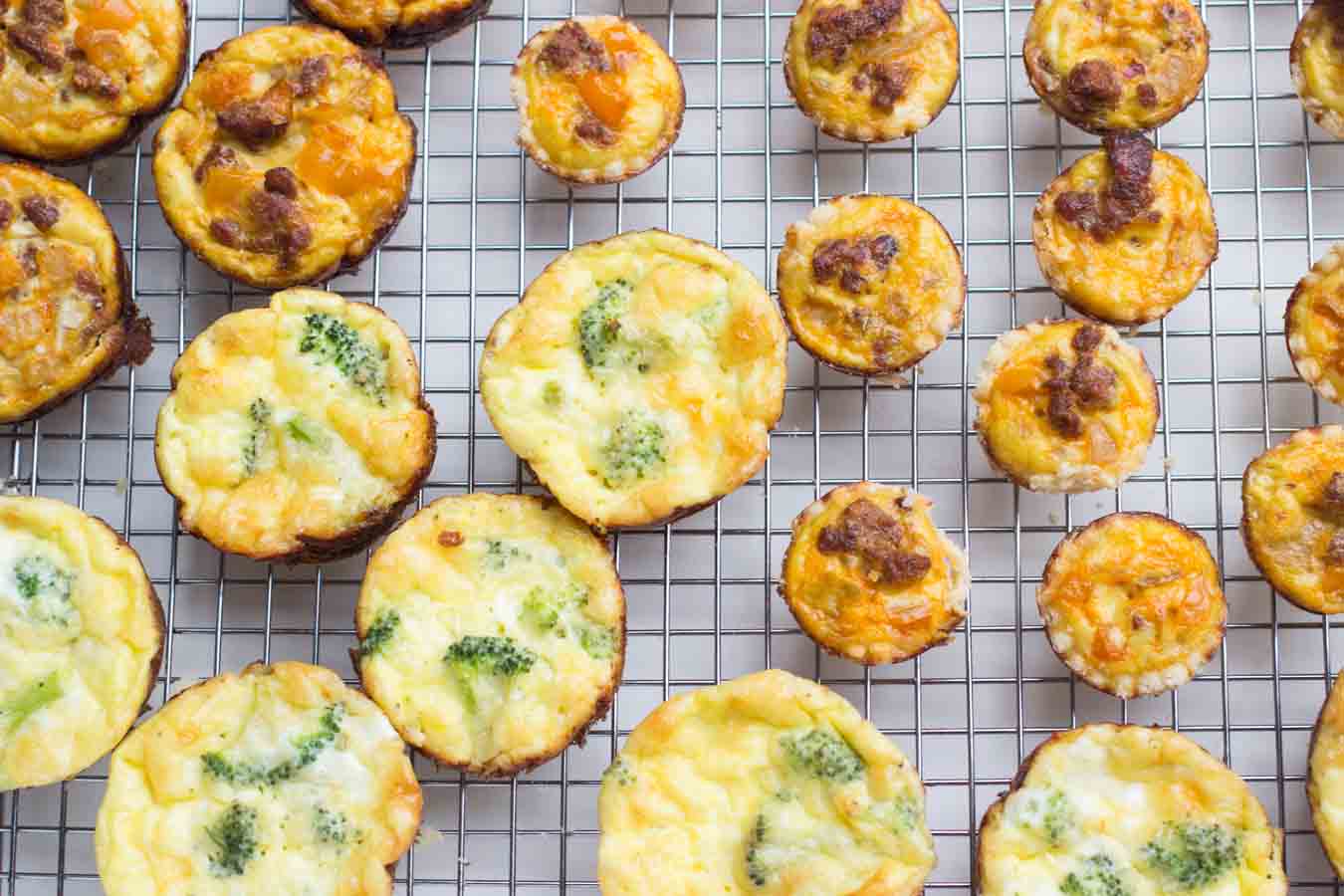 I'm guessing that you also noticed we have two different sizes of quiche here. Well truth be told, I ran out of space in my mini muffin pan, so I used a regular muffin pan instead!
I used the same size biscuit cutter and just used the crust as a layer in the bottom of each cup. I filled the cups 3/4 of the way full and baked them for 30 to 35 minutes. Again, let them rest for a few minutes before removing them from the pan to cool completely.
These really do make the best little appetizer bites ever. And remember what I said in the beginning – think of these add-ins as a guideline. Use what you love! I personally think there are tons of other flavors that would be just as delicious!
And of course, I hope that you enjoy your evening and have a wonderful celebration. Here's to 2015 and all that we'll accomplish!
Please bake, rate, and review, our Gluten-Free Pie Crust recipe.
Jump to Comments