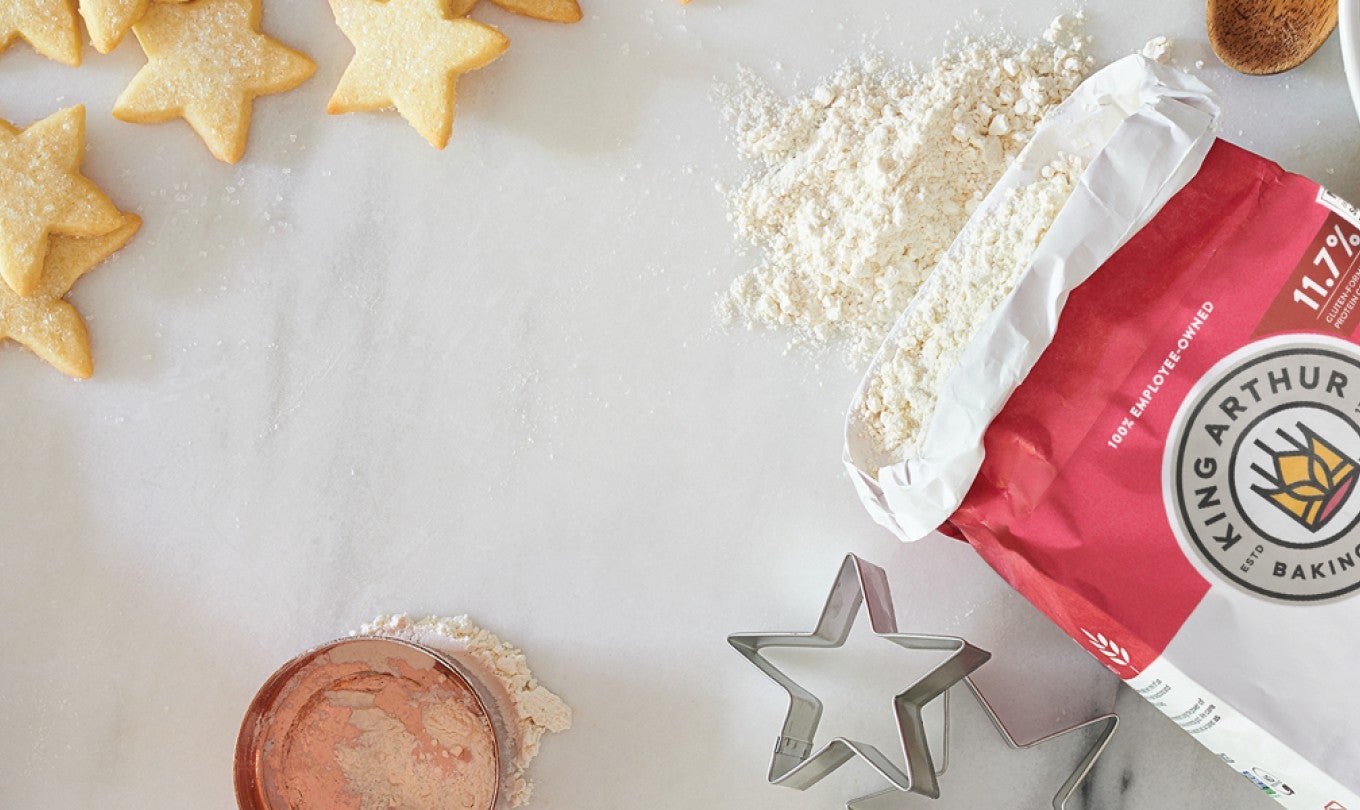 Benefit Corporation
Annual Report 2020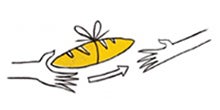 VISION
To inspire and share the joy of baking, bringing people together and building stronger communities.
MISSION
To create and deliver superior products and knowledge so that consumers experience the joy and passion of baking all informed by our values as a 100% employee-owned Benefit Corporation.
VALUES + BELIEFS
QUALITY
Great baking starts with superior ingredients and expert know-how. From us, the employee-owners, to our flours, our recipes, and our products, we seek the highest standards in everything we do.
COMMUNITY
Baking helps to build strong and vibrant connections. Whether baking for someone, with someone, or both, King Arthur is there to teach, inspire and provide resources to nurture community—building connections and relationships. We strive to serve, educate, and inspire those around us.
PASSION
We love what we do! Our success is fueled by our genuine passion and excitement for baking. We take pride in being the most trusted baking resource.
We're all bakers. We see ourselves in every one of our customers—pros, experts, novices, first-timers. It doesn't matter if you're making pancakes for your kids or baguettes for a bakery.
STEWARDSHIP
We believe in doing the right thing for all stakeholders. As a Benefit Corporation, we measure progress with a triple bottom line— people, planet, and profit. We carry on our centuries-old heritage of stewardship through the quality of our brand, and the steps we take to preserve the vitality of our community and the earth on which we live.
We partner with farmers and other suppliers to encourage environmentally and socially responsible practices.
A Letter From Our Co-CEOs,
Through 2020, our North Star remained our vision to inspire and share the joy of baking by building stronger and healthier communities. We cannot imagine a more important time than this past year to come together to help one another, our families, our neighbors, and our communities.
We focused more than ever on people by reacting more swiftly to make sure that our employee-owners were safe and healthy. We also found nimble, creative ways to assist struggling bakeries. We did everything we could to get flour to people at home, ensuring that everyone could turn to baking as a source of comfort and joy. We brought baking supplies and baked goods to those in need: frontline workers, fellow B Corps, and fellow ESOPs.
We doubled down on our efforts to put the planet first, pursuing a goal of greater renewable energy use with the launch of a solar array in Norwich. And we set out, in earnest, on our path toward greater corporate sustainability, creating a role to focus on CSR and Sustainability. This role will push us to confront the challenges facing us and to dream bigger about the positive impact we can make. It will frame our plan for the future of a holistic approach to sustainability that's focused on social, environmental, and economic stewardship.
Amidst this crisis requiring us to stay home as much as possible, baking became something of a national pastime, from those who have never touched a whisk to those who have made it their life's work. We've always believed that baking brings people together, but it has never rung more true than in these incredibly challenging times. We hope a freshly baked loaf of bread or a warm chocolate chip cookie were able to help you and those you love find a little more joy in the past year.
Sincerely,
Karen Colberg & Ralph Carlton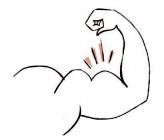 PEOPLE
EMPLOYEE OWNERSHIP
King Arthur Baking is 100% employee-owned! Each person working here has a real stake in the company's success.
100% Employee-Owned
346 Employee Owners
COVID policies to support our employee-owners include:
Additional 80+ hours paid leave
Cross-training those ready to work
Increasing access to telehealth resources
COMPENSATION
We believe in paying a fair and competitive wage and sharing the company's success with each person. In 2019, we increased our entry wage to $15.00/hour: more than 36% greater than the minimum wage in our county. Profit sharing is paid out to all eligible employee-owners when the company achieves its financial targets.
WELLNESS
We are committed to fostering a culture of wellness and healthy lifestyles throughout the organization.
$500 available in wellness incentives per employee
All year-round employees offered tiered subsidy in local farm's CSA program
CULTURE & ENGAGEMENT
We believe our culture is paramount to all that we do and recognize that it needs to be nurtured to bring out the best in everyone.
Employee Ownership Culture Committee to educate, engage and promote a higher- performing culture

Silver Lining Project created to share positivity despite the pandemic

Environmental performance requirements added to all job descriptions
VOLUNTEER TIME
All employee-owners receive 40 hours of paid volunteer time per year.
|   | FY16 | FY17 | FY18 | FY19 | FY20 |
| --- | --- | --- | --- | --- | --- |
| Employees Participating | 278 | 293 | 270 | 300 | 302 |
| Hours | 5,924 | 5,635 | 5,151 | 6,126 | 6,116 |
87% of employees volunteering in the community.

COMMUNITY
Giving 2020
| 2016 | 2017 | 2018 | 2019 | 2020 |
| --- | --- | --- | --- | --- |
| $377k | $313k | $325k | $316k | $778k |
| +45% | -16% | +4% | -3% | 146% |
Our giving back philosophy is a cornerstone of our mission to use our business as a force for good and to build stronger and healthier communities.
For Goodness Bakes
We launched For Goodness Bakes, an initiative to help keep bakeries across the country running during financially challenging times. We directed tens of thousands of dollars to purchase bread and baked goods from bakeries, which they then distributed to areas of need within their local communities.
Environmental Stewardship
1% of gross sales from whole wheat flours is donated to 1% For the Planet
Building Community Through Baking
16,000 baked goods donated from 60 different bakeries
Food & Hunger
Partner with local and national organizations working to increase food access
Volunteerism
40 hours of paid volunteer time for every employee-owner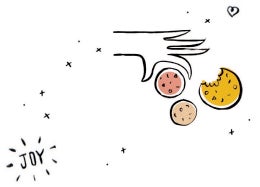 Community Outreach at Outset of COVID
Our employee-owners stepped up to the task of addressing needs in our own local community:
A sewing collective made hundreds of cloth masks for health care workers, employee-owners, and others in need
Our café sous chef went on an extended volunteer assignment to manage meal prep for our local food pantry
Our bakery donated thousands of breads and other baked goods to local food pantries and shelters
Our Bake Truck delivered baked goods to frontline workers
Diversity, Equity & Inclusion
We Are Taking A Stand
In June of 2020, we made a promise to become a better, more effective partner to those who experience injustice and marginalization in our country. We will focus our energies on helping people gain equal access to food and to all aspects of baking, from farm to table and everywhere in between. On a larger scale, we will assist in dismantling systems and processes that undermine equity.
We created a $200,000 fund to support organizations working to address inequity and to change the systems which continue to fail our communities.
This is only the beginning of our work towards true equity, diversity, and inclusion.

ENVIRONMENT
Sustainability & Environmental Commitments
We support efforts that positively impact our natural environment, conserve resources, and develop renewable energy sources.
Continued work with the Organic Trade Association Grain Council to increase production of organic grain in the U.S.
Partnership with Clif Bar to support WSU Bread Lab endowment to support organic wheat breeding research
100% of retail location electricity usage offset by solar
Launch of long-term commitment to regenerative agriculture
Past
King Arthur Baking is committed to making the world stronger and better through the simple act of baking.
Present
At King Arthur Baking, we believe in the power of baking to make a difference - for people and the planet.
Future
King Arthur Baking will lead on sustainable agricultural systems with people and planet goals and commitments.

MEASURING PROGRESS
B Impact Assessment: King Arthur Baking Company has been evaluating our social and environmental performance since 2007.
| Summary | FY20 KAB Score | Median Score* | Change vs. FY19 |
| --- | --- | --- | --- |
| Governance | 18.0 | 5.3 | 0 |
| Workers | 60.8 | 35.1 | +0.3 |
| Community | 19.4 | 12.1 | +0.4 |
| Environment | 22.5 | 21.5 | +1 |
| Customers | 3.3 | 2.8 | 0 |
| Overall B Score | 124.2 | 72 | +1.7 |
* of all business that have completed the B Impact Assessment

LOOKING AHEAD
In FY2021, we aim to achieve the following goals:
Welcome new bakers to our community

Bring our diversity, equity, and inclusion commitment to life throughout the company

Commence a regenerative agriculture pilot program
As a Benefit Corporation, our directors and officers upheld and acted in accordance with Vermont standards. We use the B Lab Impact Assessment to measure our public benefit. We increased our score by 1.7 points to 124.2, well above the median of 72. We're proud of the progress we've made in the past year and as we look to 2021, we will continue our focus on building stronger and healthier communities with a renewed commitment to creating sustainability in all that we do for our people and the planet.
- Alison May, Benefit Corporation Director