Growing up, being Greek-American meant a lot of different things. It meant I had to spend each summer sweating in the gyro booth while working at my church's annual Greek Festival. It meant weddings didn't have the YMCA, but rather a bouzouki player. It meant my dad used olive oil on everything, from his food to his face to his hair. (I'm not kidding.)
It also meant Easter was celebrated on a different day than almost everyone else. 
If you're not familiar, Easter in the Eastern Orthodox church (which includes Greek Orthodoxy as well as Russian, Serbian, Romanian, Bulgarian, and more) is determined by the lunar calendar. This means that almost every year, we gather to celebrate Easter anywhere from one to four weeks after most Christians, which can sometimes be a drag but is mostly a great way to get discounted Easter candy. 
For Greeks, like all members of the Orthodox church, Easter is a profoundly important holiday. During Holy Week (the week before Easter), we observe a strict fast and sit through long, mournful services. And then, at exactly midnight on Saturday night, the very first official second of Easter, we light candles and start to celebrate. 
And by celebrate, I mean eat. 
Breaking our fast with bread  
It's traditional to break the Lenten fast with magiritsa, a lamb soup served in the wee hours of the morning after midnight church. After a few hours of sleep, we come back together to celebrate again, usually with more lamb. And on every table, homemade or purchased from the ladies at the church, is tsoureki.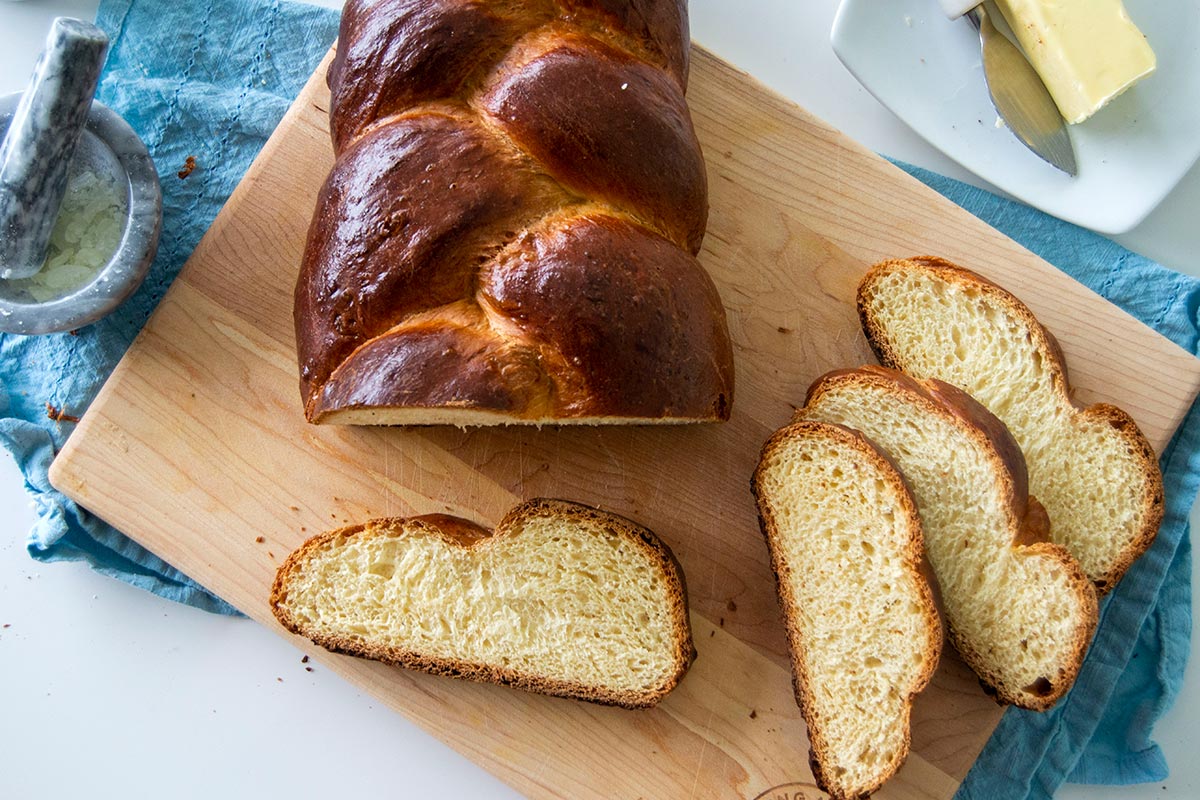 Tsoureki is a braided enriched bread similar to Easter loaves from other countries, such as Bulgarian kozunak. If you haven't enjoyed it before, its texture may remind you of similar breads like challah. The classic three-strand braid, a common style in celebratory breads from many cultures, represents the Holy Trinity in this particular loaf; it can be baked as one long braid or circled into a wreath and baked in a round pan. 
But what ultimately sets tsoureki apart are two distinct flavorings: mastiha and mahlep.  
Mastiha (or mastic) 
Mastiha is made from the resin of the mastic tree found only on the Greek island of Chios, dried into small translucent crystals. It's a common flavoring interwoven throughout a lot of Greek baking, and it has an aromatic taste somewhere between floral and pine trees. A little goes a long way, and too much can be overpowering. But just the right amount will lend your bread a haunting, nuanced note.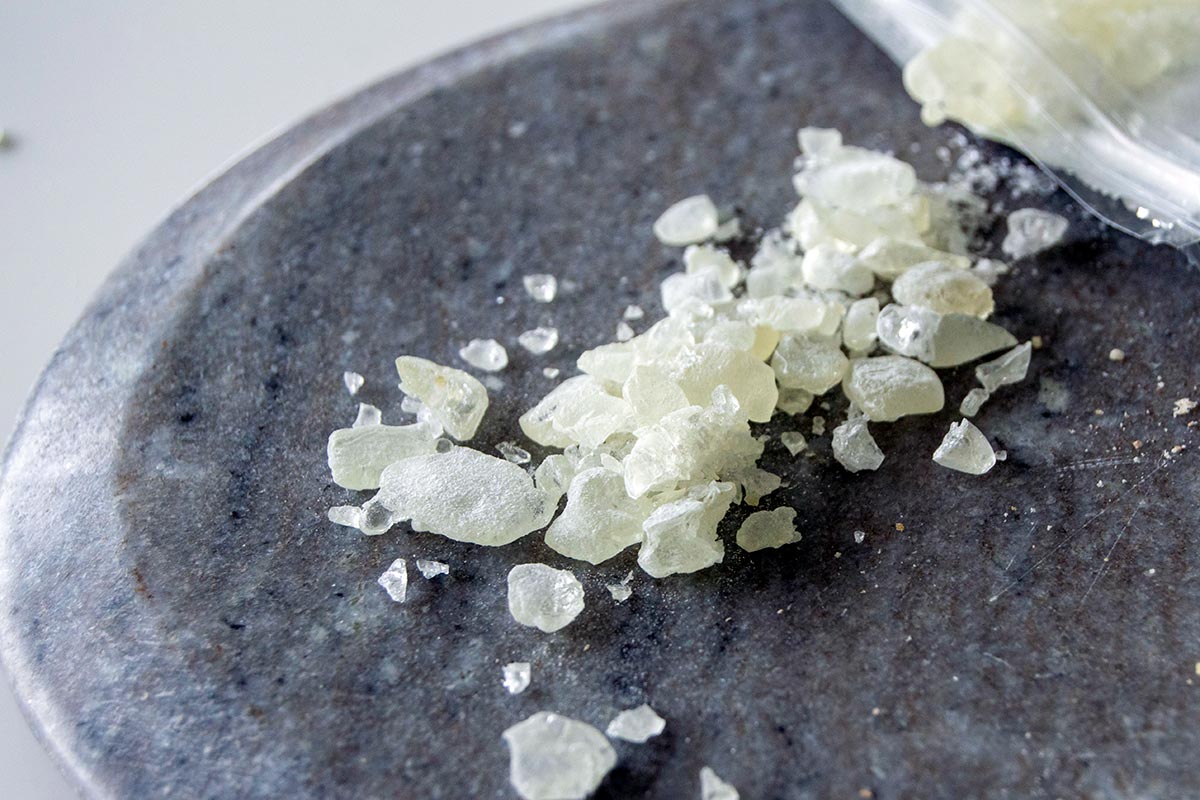 You'll likely find mastiha still in crystal form, so to make tsoureki you'll need to grind it into powder. If you have a mortar and pestle, great! That's the perfect way to get the job done. 
If you don't have a mortar and pestle, don't sweat it. Another option is to place the crystals in a plastic sandwich bag, then use the flat bottom of a drinking glass or rolling pin to pound into powder. Be prepared: This process is tricky since the crystals are gummy and can perforate the bag as they break into small, sharp bits. But keep at it, and you should be able to yield enough mastiha powder for your bread. 
Mahlep 
The second flavoring is mahlep, a spice made from the ground seeds of cherry, which provides an almond-y sort of flavor note. Like mastiha, it's frequently used in Greek holiday breads, as well as many Middle Eastern baking traditions, particularly in Turkey.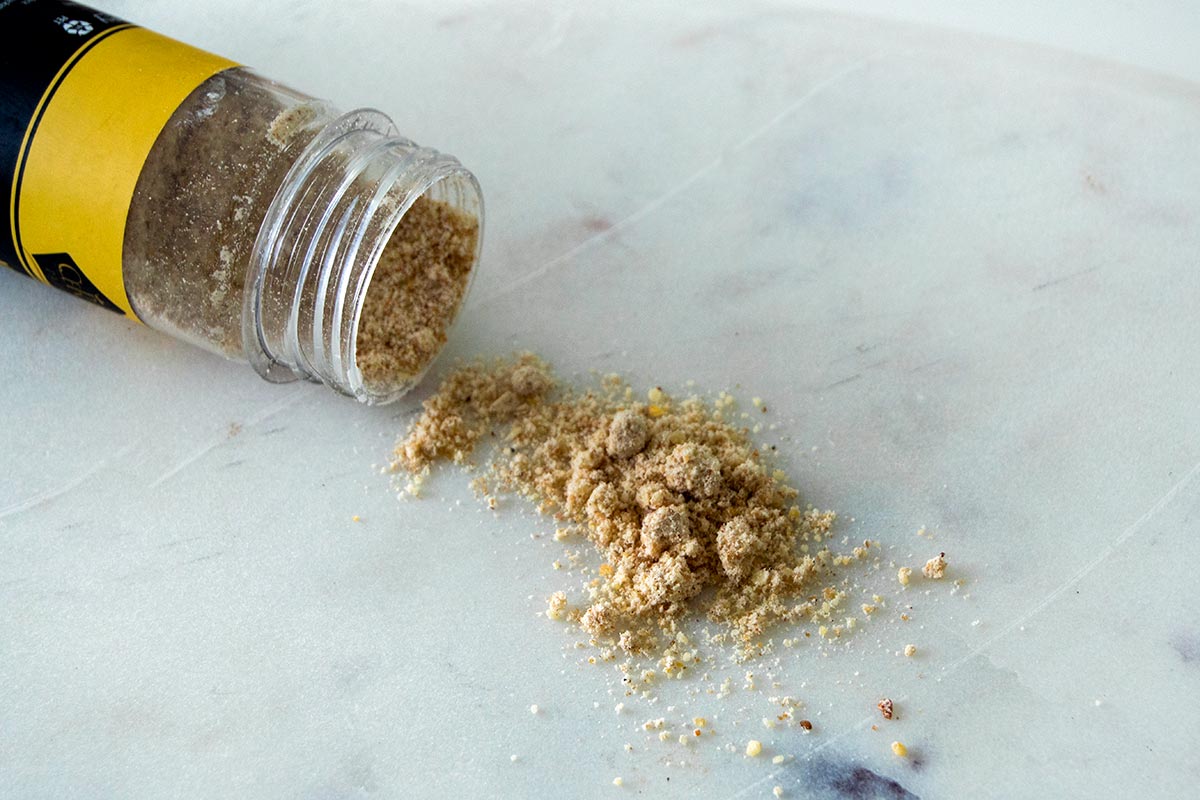 Both mastiha and mahlep can be purchased online, and I highly recommend seeking them out to make this bread — without them, it's not really tsoureki. That said, there are a couple of options for substituting: anise seed can be used for the mastiha, and almond extract can replace the mahlep. 
Decorate your bread with eggs 
Tsoureki is also distinguished by the red eggs frequently used as decoration. We employ dyed red eggs throughout Easter celebrations, not just on our bread, and they're deeply symbolic: The color represents the blood and sacrifice honored on the holiday.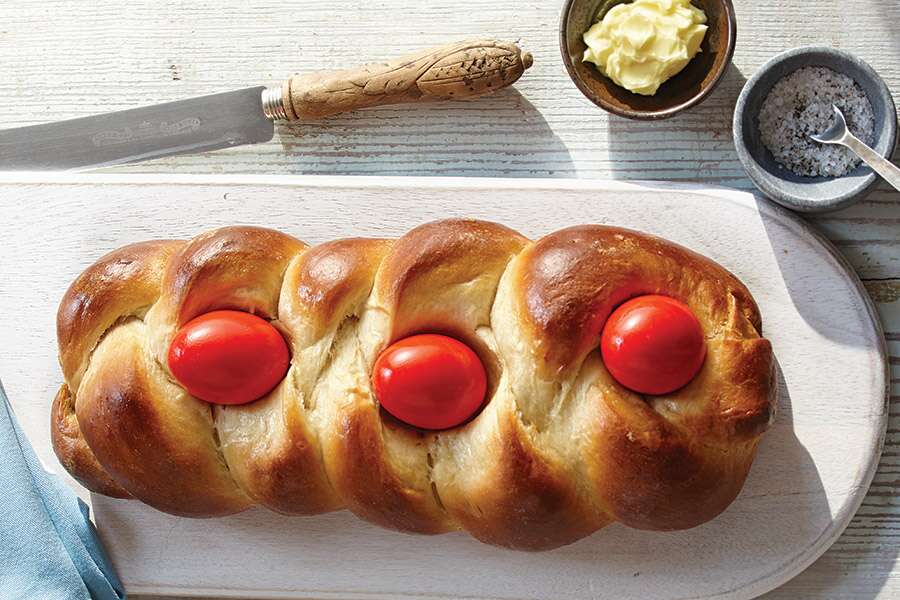 If you'd like to decorate your tsoureki with eggs, bake the loaf with plain, undyed eggs to start. Then swap them for red eggs once the loaf is baked and cooled; this prevents the dye from running and staining your bread.  
(Confession time: I'm usually too lazy to bake my bread with eggs, and it still looks lovely.)
A shared tradition of bread-baking 
Being Greek-American means a lot of different things to me, and sometimes what it means is an odd sort of anxiety over how to embody a culture from a country I've never officially lived in. It's a large part of my identity, but how much of a right do I have to claim it?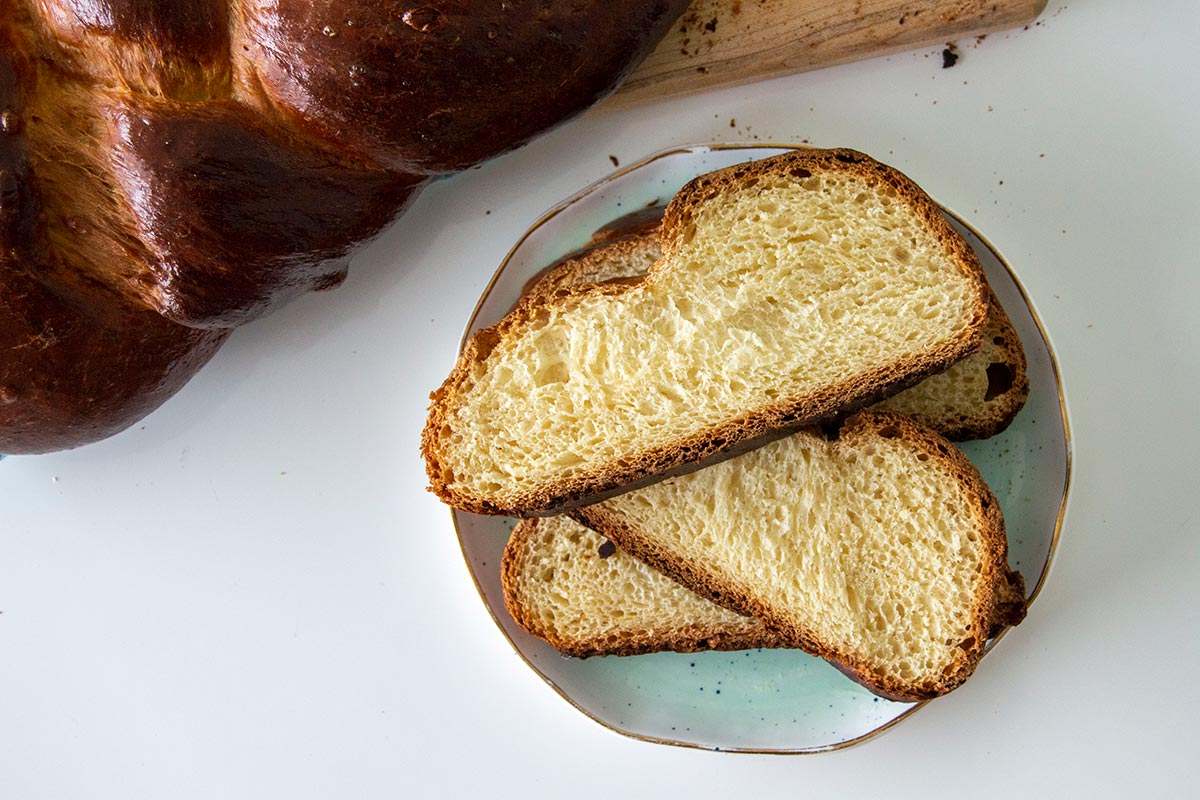 It's a question so many of us from all different backgrounds grapple with in the U.S. For me, something as simple as baking tsoureki every spring for Easter is not just a delicious celebration, but also a tangible link to a tradition that millions of Greeks across the world partake in, something that unites us in our shared connection to a place and a religion and a culture. 
Whether you'll be celebrating Easter next weekend like me or simply want to explore this piece of our heritage in your baking, I invite you to bake a loaf of tsoureki too. 
Cover photo by Michael Pohuski
Jump to Comments