Almond Flour Shortbread Cookies
Quick, easy and oh-so buttery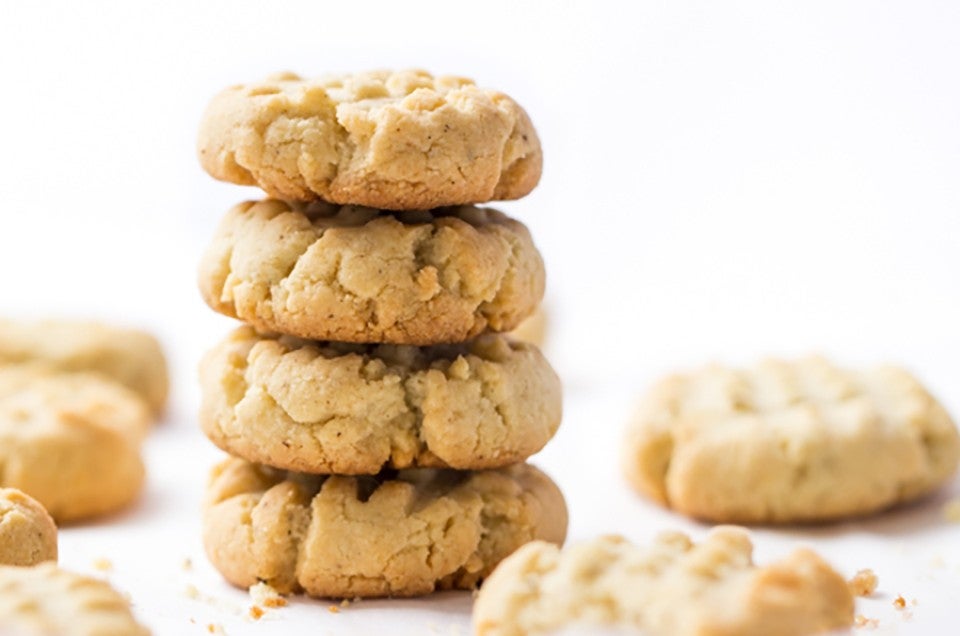 When it comes to shortbread cookies, it's all about the texture and crunch, right? Well, today we're sharing a gluten-free spin on this classic cookie using almond flour instead of all-purpose flour.
We've talked about almond flour before and the many ways you can use it in your baking (gluten-free or not), and these shortbread cookies are a perfect example. The almond flour not only helps to keep them light and tender; but its high fat content means we don't have to use as much butter as we do in traditional shortbread. But don't worry, even though there's less butter, these cookies are still every bit as crunchy, flaky and delicious – just like a true shortbread should be.
But most of all, what we really adore about these cookies is that they only require five ingredients. Yes, five. That's it!
They're a cinch to whip up, they bake in under 10 minutes, and really it's just a bonus that they're gluten-free. So whether you're new to gluten-free baking or are just looking for a quick and easy cookie, these almond flour shortbread cookies are sure to be a hit. They truly make the most scrumptious dessert (and pair quite nicely with afternoon tea or coffee, if we do say so ourselves). Enjoy!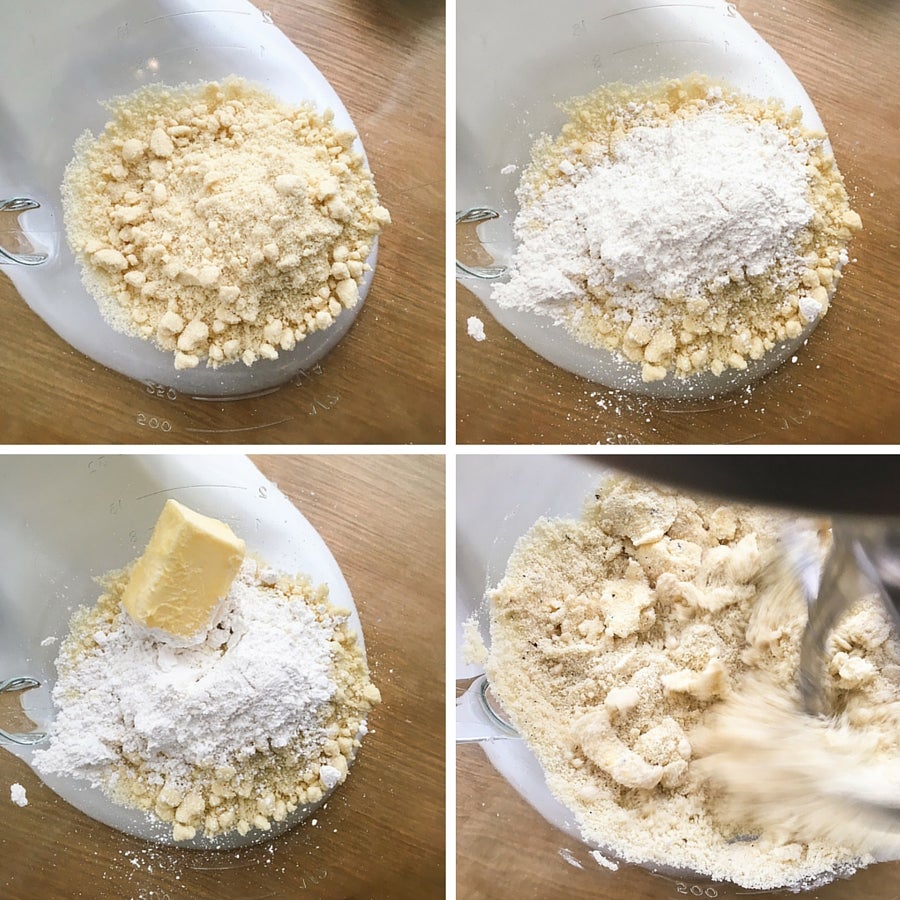 To start, you'll want to preheat the oven to 350°F and line a baking sheet with parchment paper.
In a large bowl (or stand mixer), combine:
1 cup almond flour
3 tablespoons softened butter
3 tablespoons confectioners' sugar
1/8 teaspoon salt
1/2 teaspoon vanilla extract
Mix all of the ingredients together until a cohesive dough forms.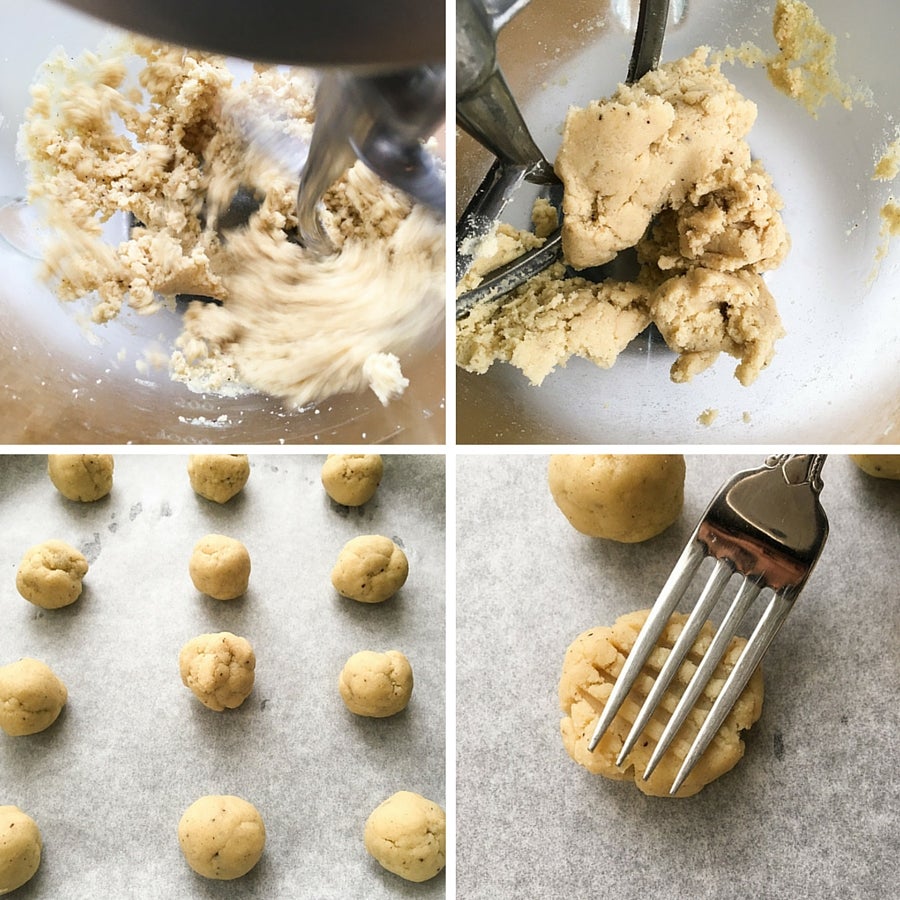 Scoop 1" balls of dough onto the prepared baking sheet. You could use a teaspoon cookie scoop or just roll them in your hands. Arrange the balls of dough about 1 1/2" to 2" apart, then use a fork to flatten each cookie to about 1/4" thick, making a crosshatch design.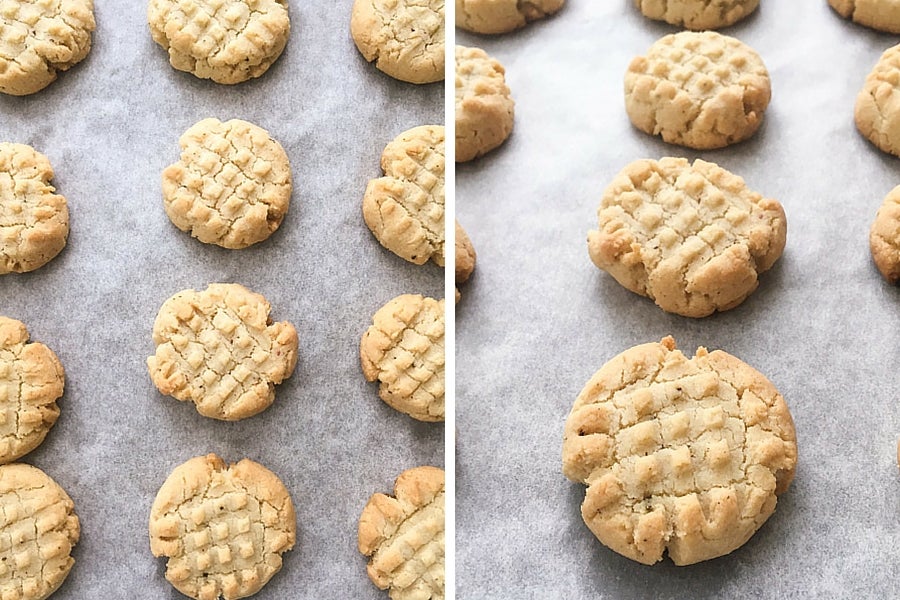 Bake the cookies for 8 to 10 minutes, until they start to turn light golden brown on top.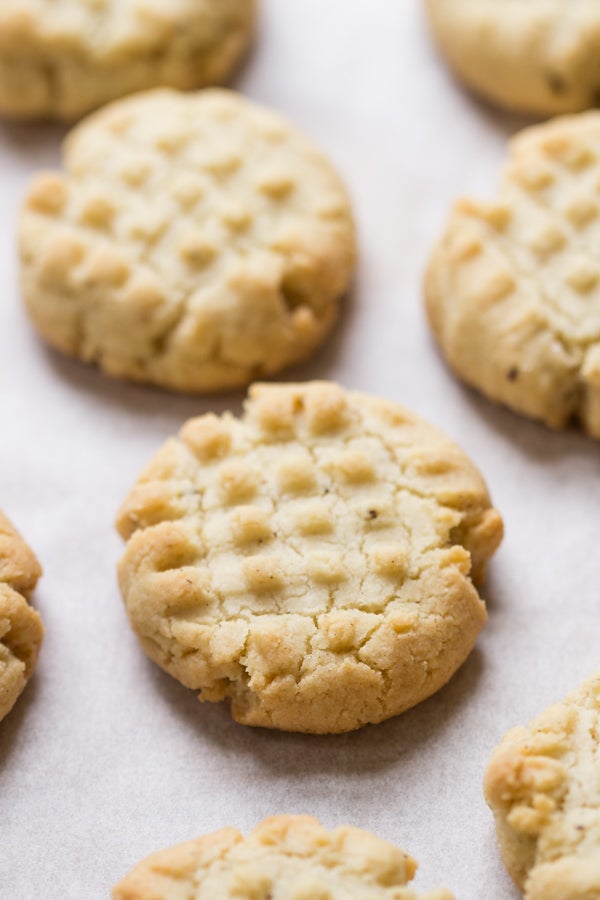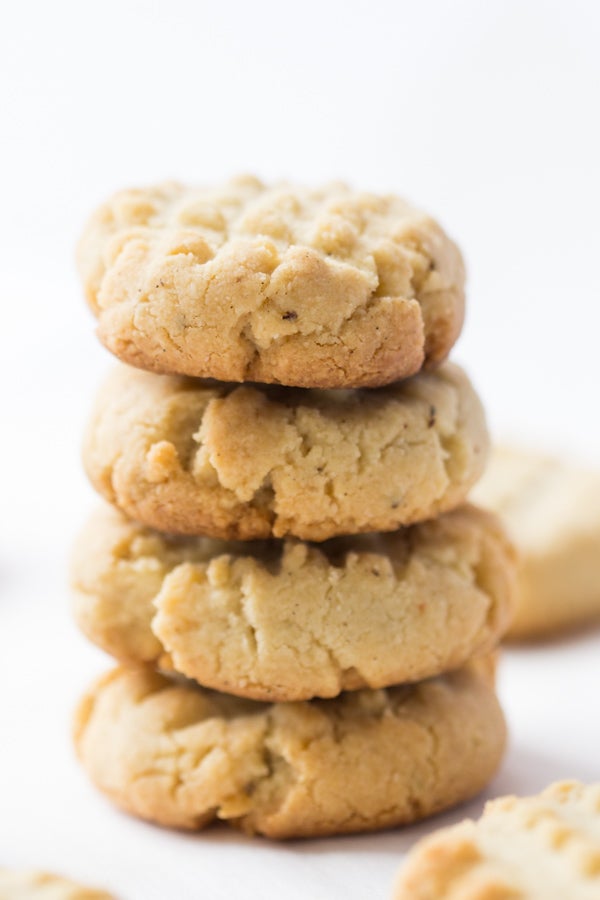 Remove the cookies from the oven and cool them on the pan for 10 minutes. Transfer them to a rack to cool completely before serving.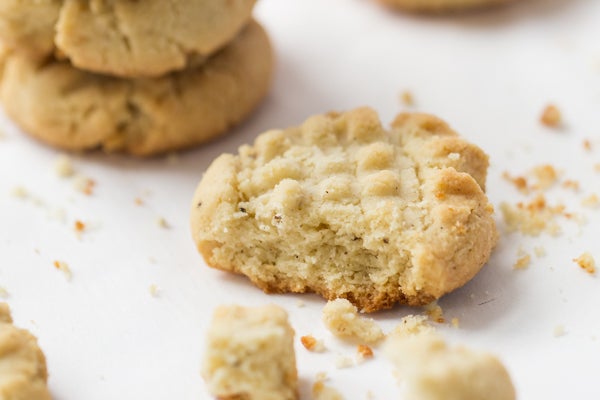 Read, bake, and review (please) our recipe for Gluten-Free Almond Flour Shortbread Cookies.
Jump to Comments