Whenever I talk to someone about being gluten-free, whether they themselves have given up gluten or they're asking me about my gluten-free journey, pizza almost always comes up.
"Don't you miss pizza?"
Well, yes. Of course I do! I miss that chewy, crusty, doughy pizza that I used to enjoy. You know, the kind with perfectly browned edges, and those little burnt, crispy air bubbles? My mouth is watering just thinking about it.
Sadly, that particular kind of pizza is part of my past. But that doesn't mean I still can't enjoy a tasty slice of pizza from time to time!
Over the years I've had my fair share of restaurant pizza. While I love that I can actually find pizza when I'm out, it never lives up to the hype. I've found that if I'm craving gluten-free pizza, it's a tastier bet to just make it at home.
And it's surprisingly easy, too.
We have a few options when you're considering making a gluten-free pizza at home. First is our Gluten-Free Pizza Mix. It's awesome and tastes absolutely amazing. Next up is our yeasted gluten-free pizza crust recipe, which is equally delicious; it just takes a bit more time.
And finally, we have today's brand new recipe – Almond Flour Pizza Crust!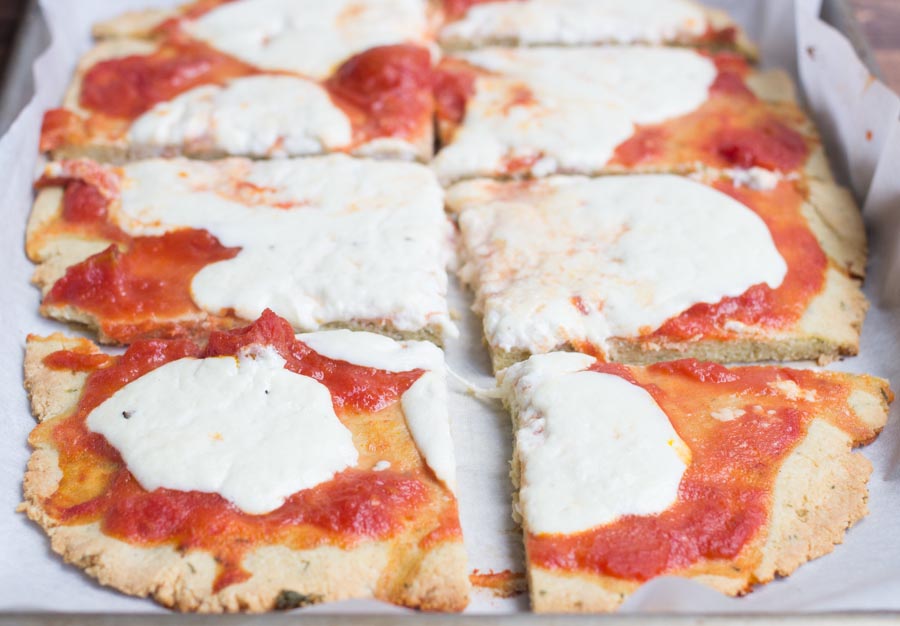 This almond-based crust uses our blanched almond flour and a touch of coconut flour, and it's SO good! What's even better is that this pizza is yeast-free; we save some time in the kitchen, and it's perfect for those with yeast sensitivities.
Oh, and this pizza is also super-duper healthy. It's loaded with healthy fats from the almond and coconut flours; is low-carb, and fairly high in protein. Kind of perfect for those of us trying to eat healthier in the New Year (ahem... me!).
Now before we dive into the recipe, I just want to tell you a little bit about it. This isn't the traditional doughy crust that you might be imagining, but it's every bit as tasty. It's a thin crust, ultra crispy, and holds up well to all kinds of toppings.
Today we're taking it easy and just using sauce and cheese, but have some fun with your own favorites! Top it to your heart's content and enjoy the wonderfulness of gluten-free pizza.
Begin by preheating your oven to 350°F.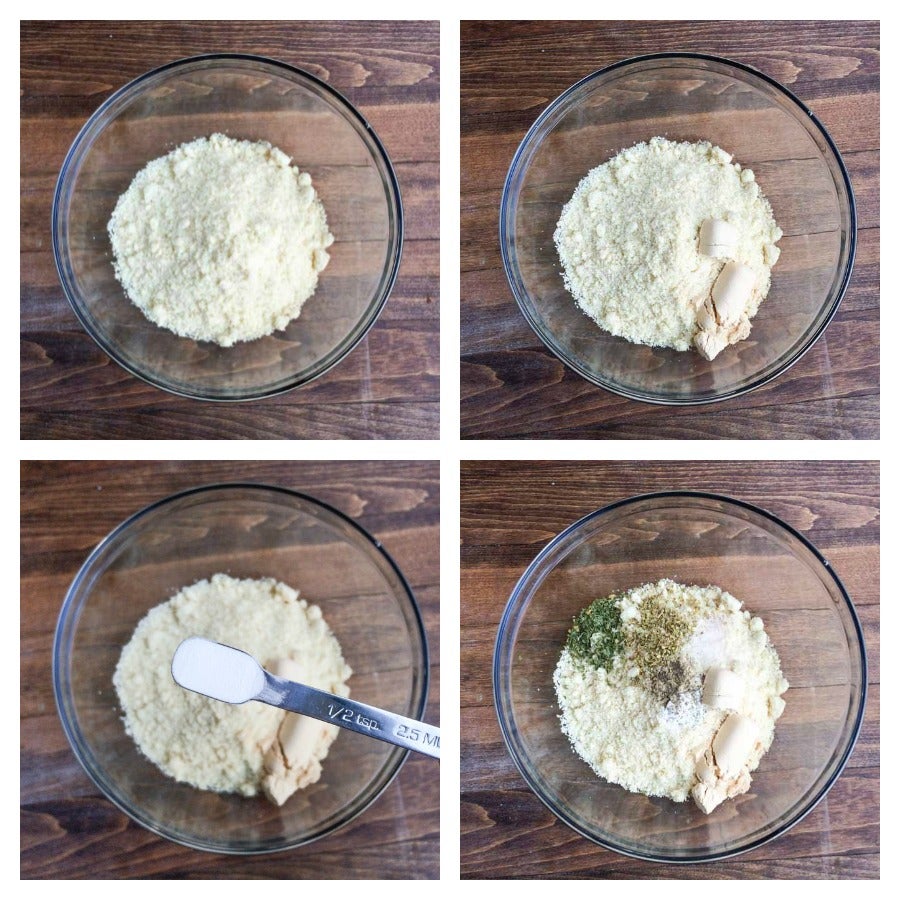 In a large mixing bowl, whisk together the following:
2 1/4 cups (216g) almond flour
2 tablespoons (14g) coconut flour
1/2 teaspoon baking powder
1 teaspoon dried Italian herbs
1/2 teaspoon sea salt
1/2 teaspoon ground black pepper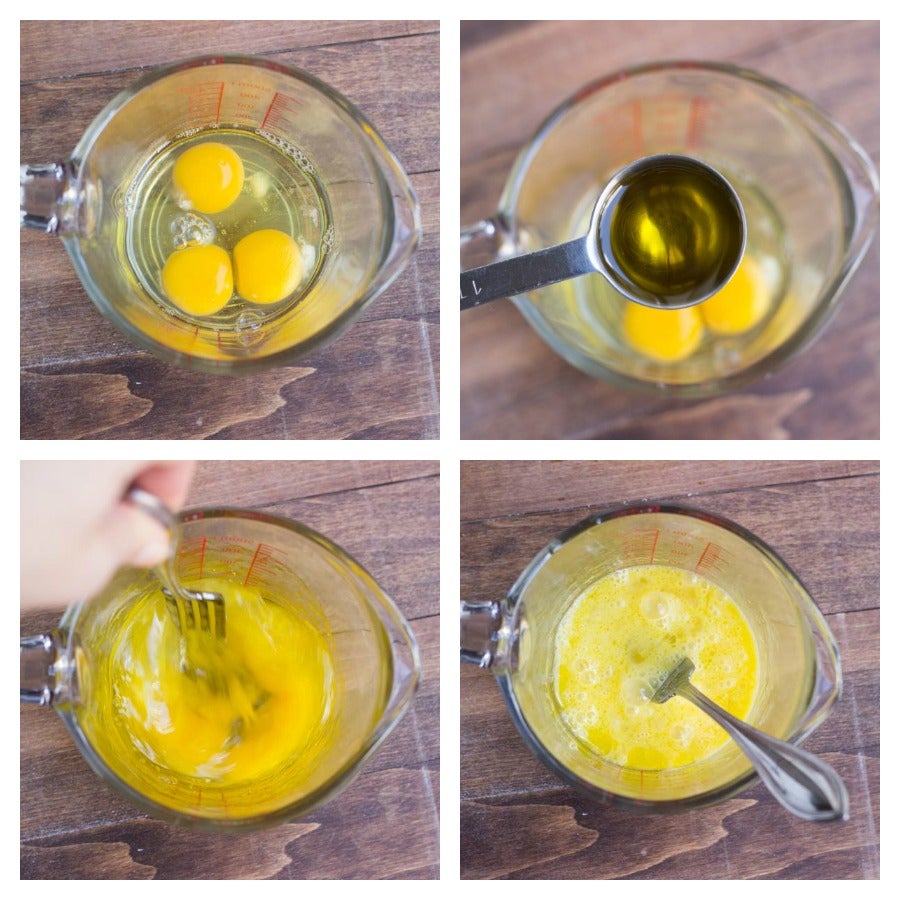 In a separate mixing bowl (or measuring cup), add:
3 large eggs
2 tablespoons (25g) olive oil
Beat together until frothy and fully combined.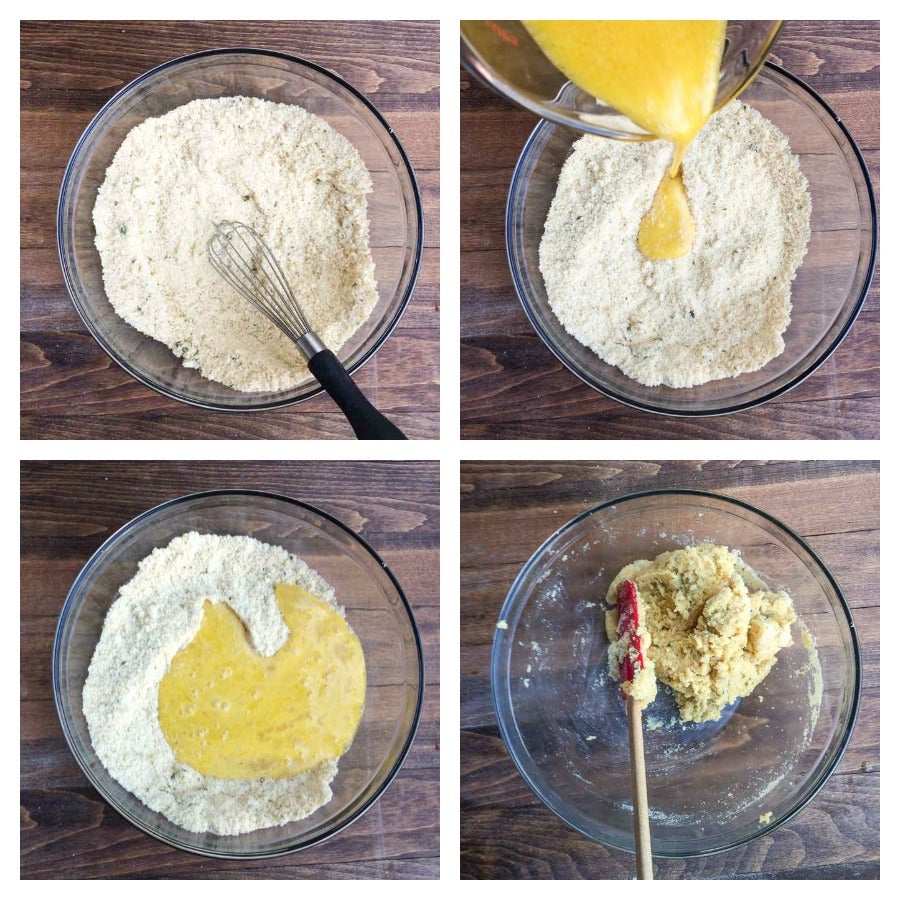 Add the liquid ingredients to the dry ingredients and mix together until dough forms.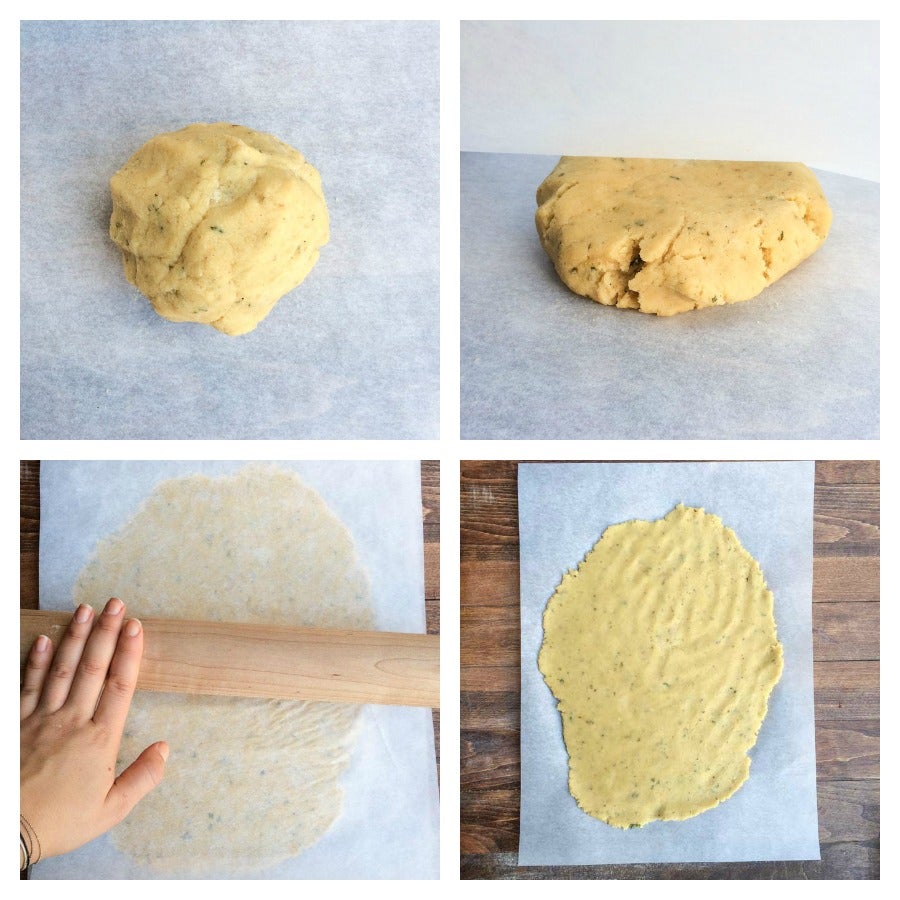 Shape the dough into a ball and transfer it to a parchment paper-lined work surface. Top with another piece of parchment paper and roll the dough 1/4" thick. Remove the top piece of parchment paper and slide the crust onto a rimmed baking sheet.
Bake the crust for 15 to 20 minutes, until the edges have started to crisp and the crust has started to brown.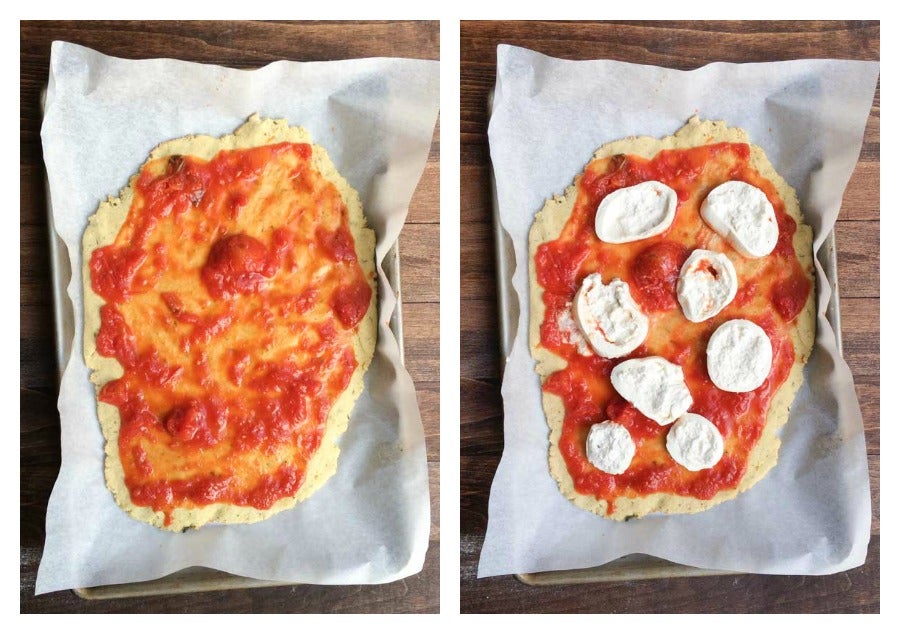 Top the partially baked crust with pizza sauce and cheese, and return it to the oven. Bake it for another 12 to 15 minutes, until the cheese has melted and the edges are lightly browned.
If you're using other toppings, you'll want to place them on top here as well before your second baking. Layer the sauce on the bottom, followed by the cheese and then the toppings. And if you want your cheese to be nice and browned, just broil the pizza for a few minutes once it's finished  it's second bake (but watch it carefully so it doesn't burn!).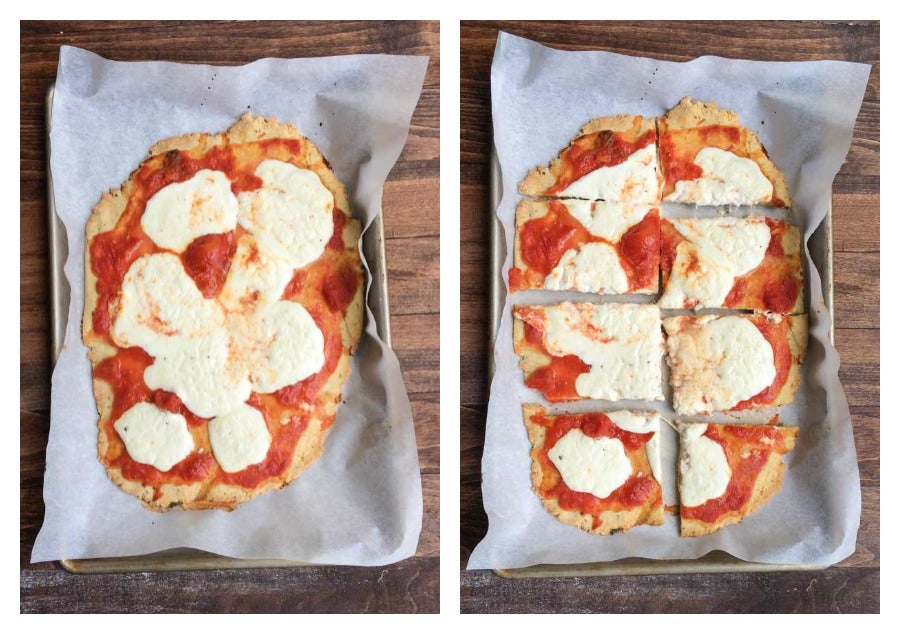 Let the pizza cool for a few minutes (2 to 3 should be fine), and slice it with a pizza cutter.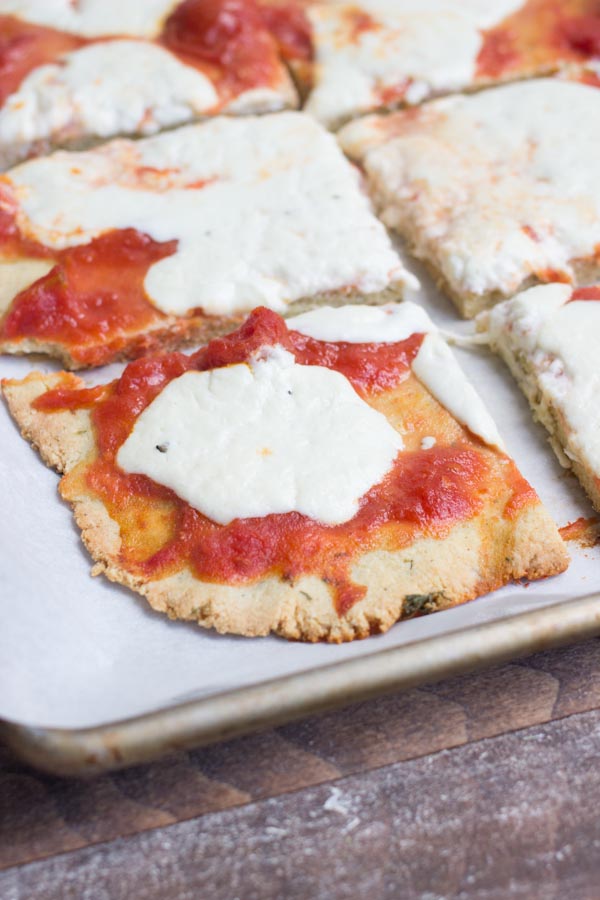 Top with just a sprinkle of grated cheese. Enjoy!!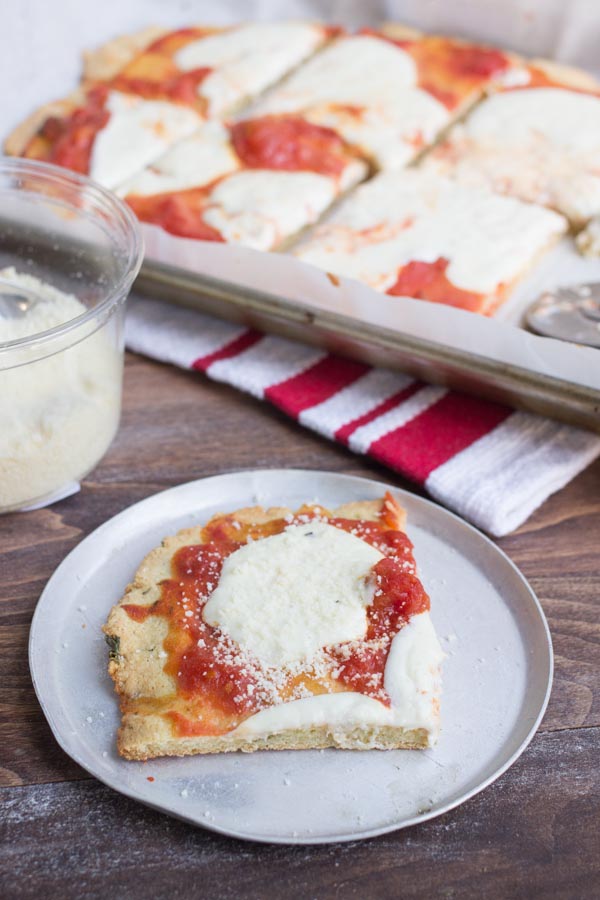 And now, we'd love you to give this pizza your own spin!
Please bake, taste, and review our Almond Flour Pizza Crust recipe.
Jump to Comments