Are you a baker who's (check one: occasionally, sometimes, ALWAYS) in a time crunch? Then our new Essential Goodness mixes are for you.
You might say, "I only bake from recipes — not mixes." Well, for once I'm asking you to think inside the box — the mix box. There are times in all of our lives when speed is of the essence, we've run out of a key ingredient, or we're simply feeling a bit lazy. Or maybe we have a creative recipe twist in mind, but aren't quite sure where to start. (Hello, sour cream coffeecake birthday cake!)
I've written about these mixes before, but this time I want you to read what others are saying. We asked bloggers from around the country to take our Essential Goodness mixes for a spin, and here's what they think — including imaginative ways to dress them up.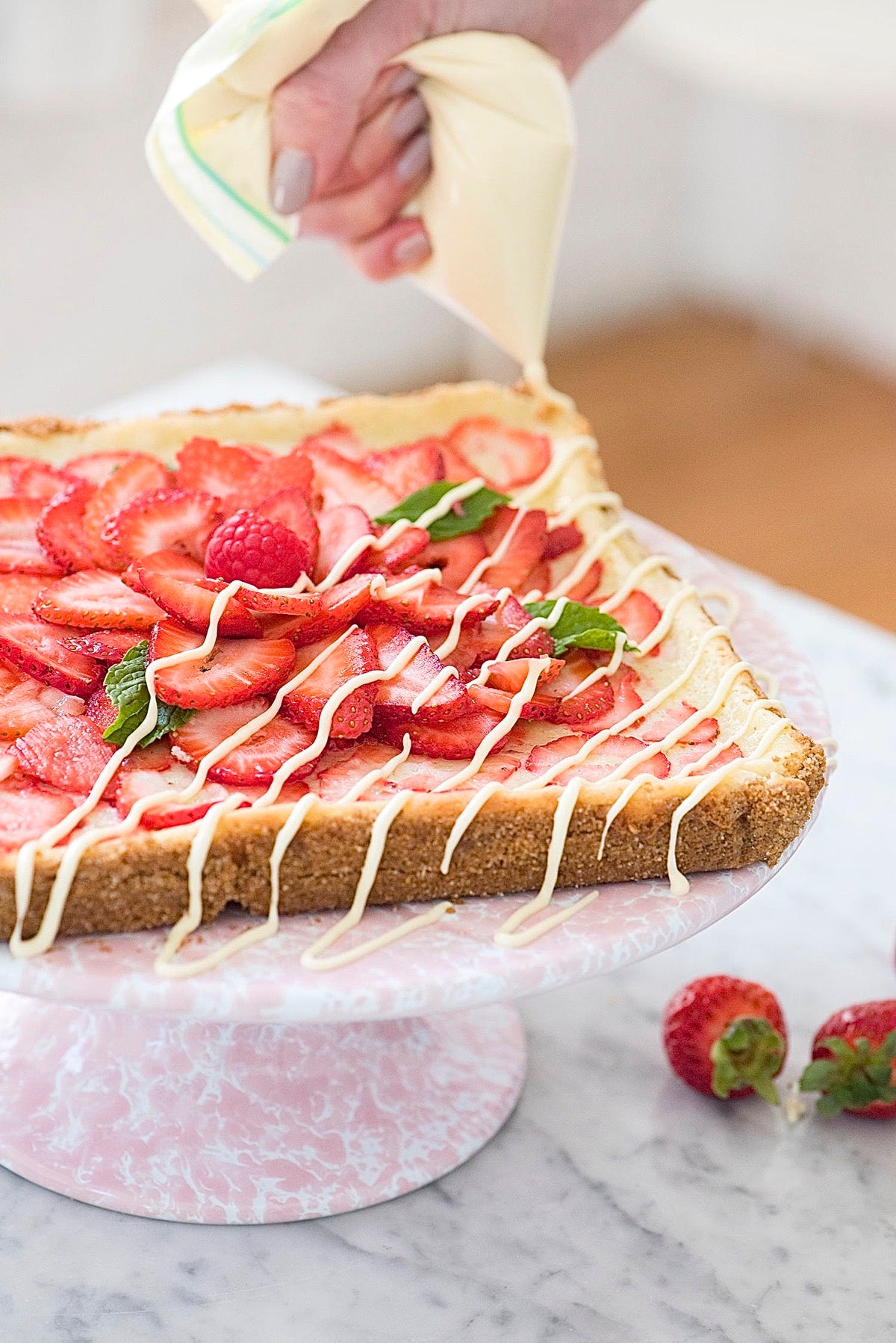 Bri and Joanie at designlovefest say, "King Arthur Flour recently came out with a line of packaged mixes called Essential Goodness that offers the convenience of a boxed mix but without any artificial colors, hydrogenated oils, preservatives and as a bonus – they are non-GMO (which is verrry hard to find with packaged food!). We tested out the vanilla bean cheesecake bars which were delicious and served them with fresh berries, mint and a drizzle of white chocolate to make them worthy of your next dinner party."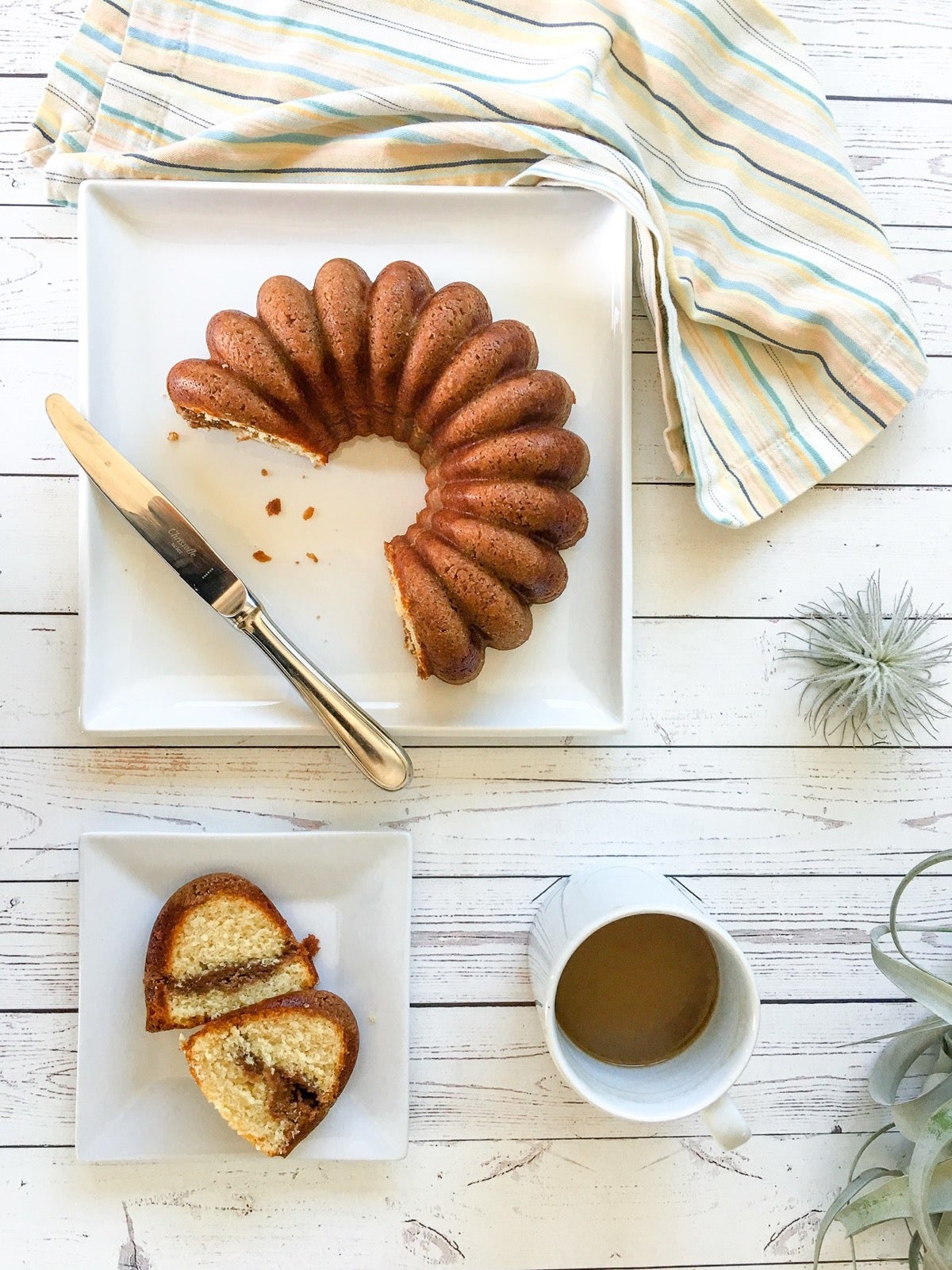 Katie at La Jolla Mom says, "Before the season of overnight guests, school potlucks and entertaining jumps into full swing, let me share with you an easy baking solution. In fact, it's so easy that my daughter made a sour cream bundt coffeecake before she left for school this morning. A baking mix from King Arthur Flour's Essential Goodness line enabled her to whip it all together so quickly. In fact, we had time to kill while waiting for our oven to finish preheating."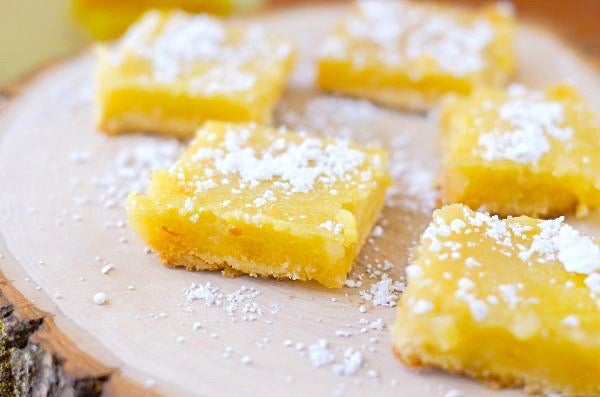 Kristy at Mommy Hates Cooking says, "Now, the thing I love about their mixes is all you need are a few extra ingredients like water, eggs, and butter – ingredients that you would likely have on hand.  That means that everything else is in the bag and ready to go for you! If you are ready for a delicious buttery crust with a sweet lemon filling, then you must try these old fashioned lemon bars."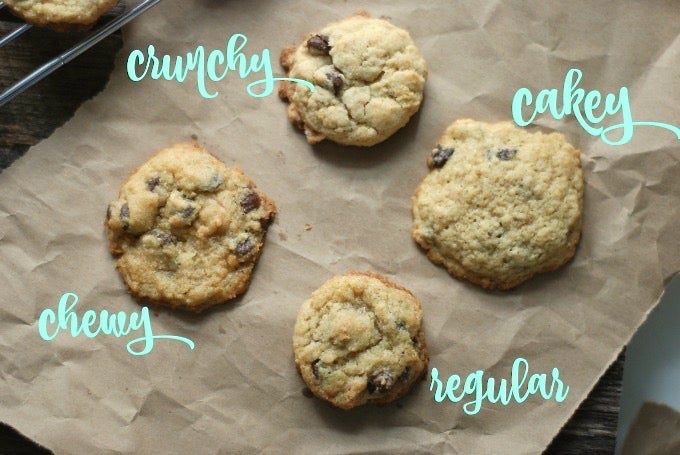 Sally at Real Mom Nutrition says, "My favorite from the lineup was the little black dress of baking: the chocolate chip cookie. You can't go wrong with chocolate chip cookies, whether you're rushing a dozen to a school potluck or serving them warm with a scoop of ice cream to guests after dinner. And these don't disappoint."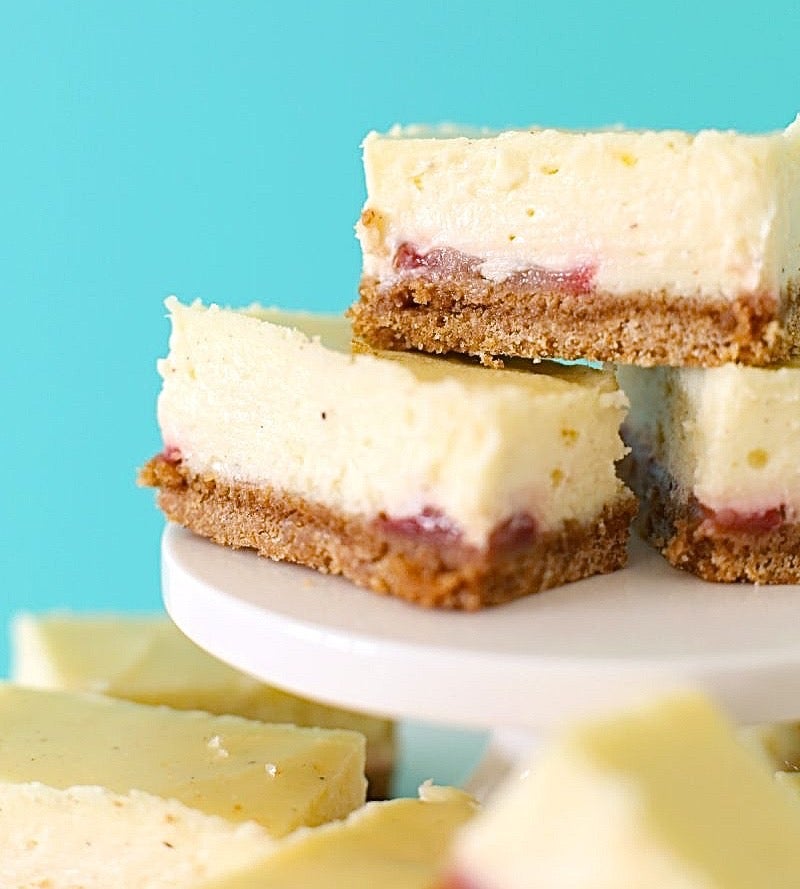 Chelsea at Lovely Indeed says, "I tell ya, I've never made anything remotely cheesecake-y before because I was scared it wouldn't turn out, but these. are. bomb. We made a batch on a day when we had a whole mess of people working on our house for the remodel and the bars were gone in about 5 seconds flat when we started offering them around. Seal of approval right there."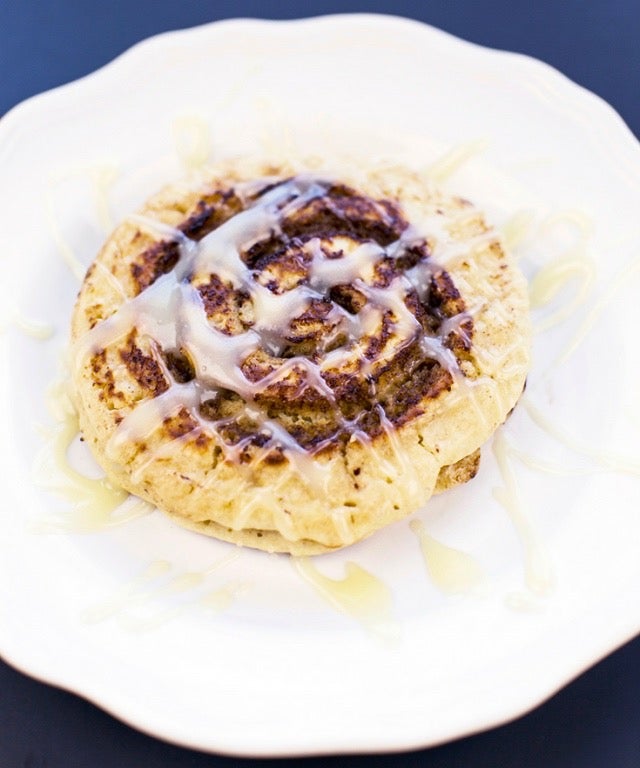 Amy at Mom Spark says, "King Arthur Flour's Essential Goodness mixes have natural ingredients (like lemon, butter, real vanilla, etc) and make it easier for me to get into the kitchen with my favorite sous chef and whip up something fun. The mixes are great just as they are ... [or] use them as the base for a different recipe; they're fun for novice or experienced bakers."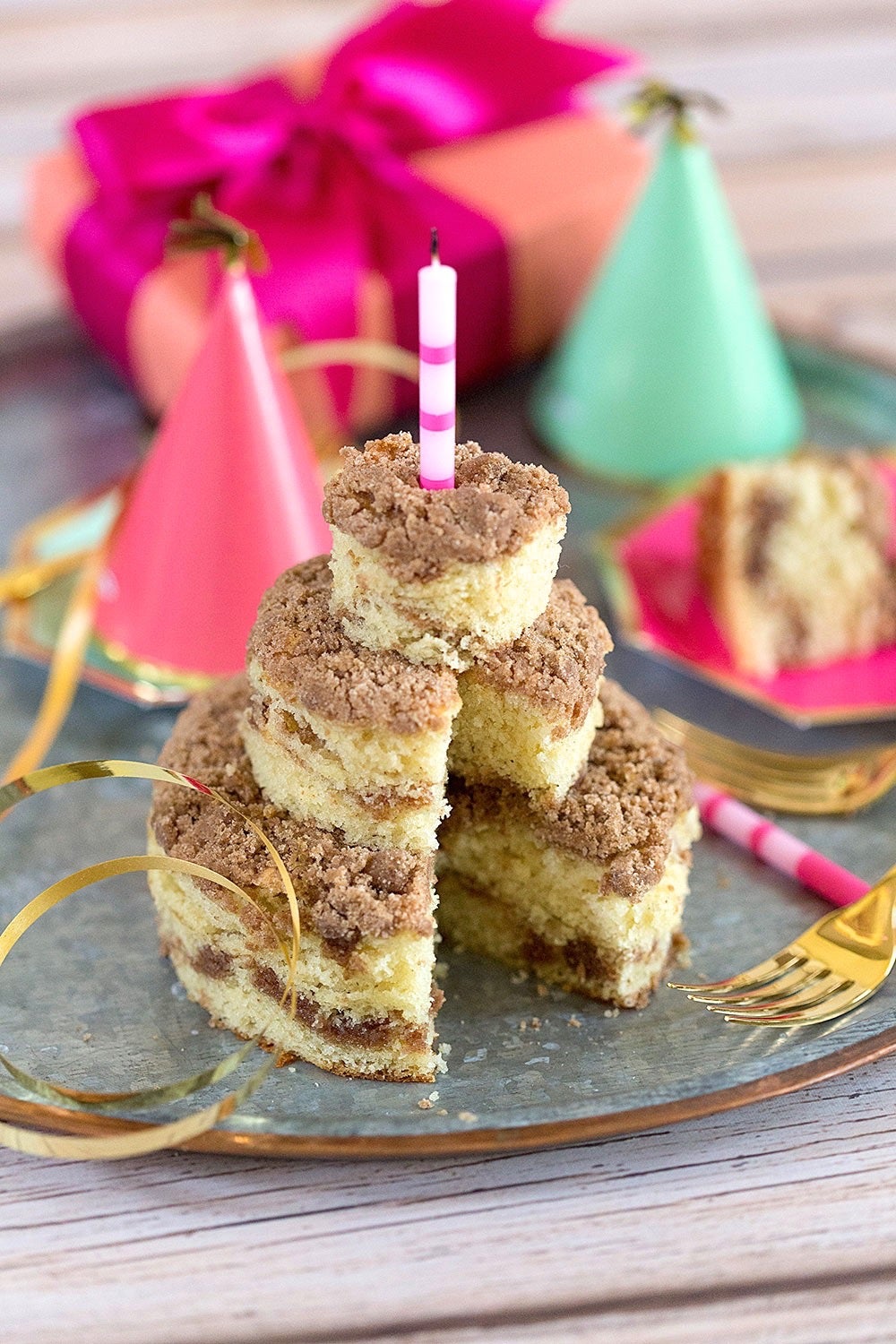 Courtney at Pizzazzerie says, "This is such a cute idea to wake kids up on their birthdays. Or let the kids help make it for another family member – all of the mixes are super kid-friendly! ... My husband – who prides himself on being a coffee cake connoisseur – told me it tastes better than any of my homemade recipes. Well, there you have it!"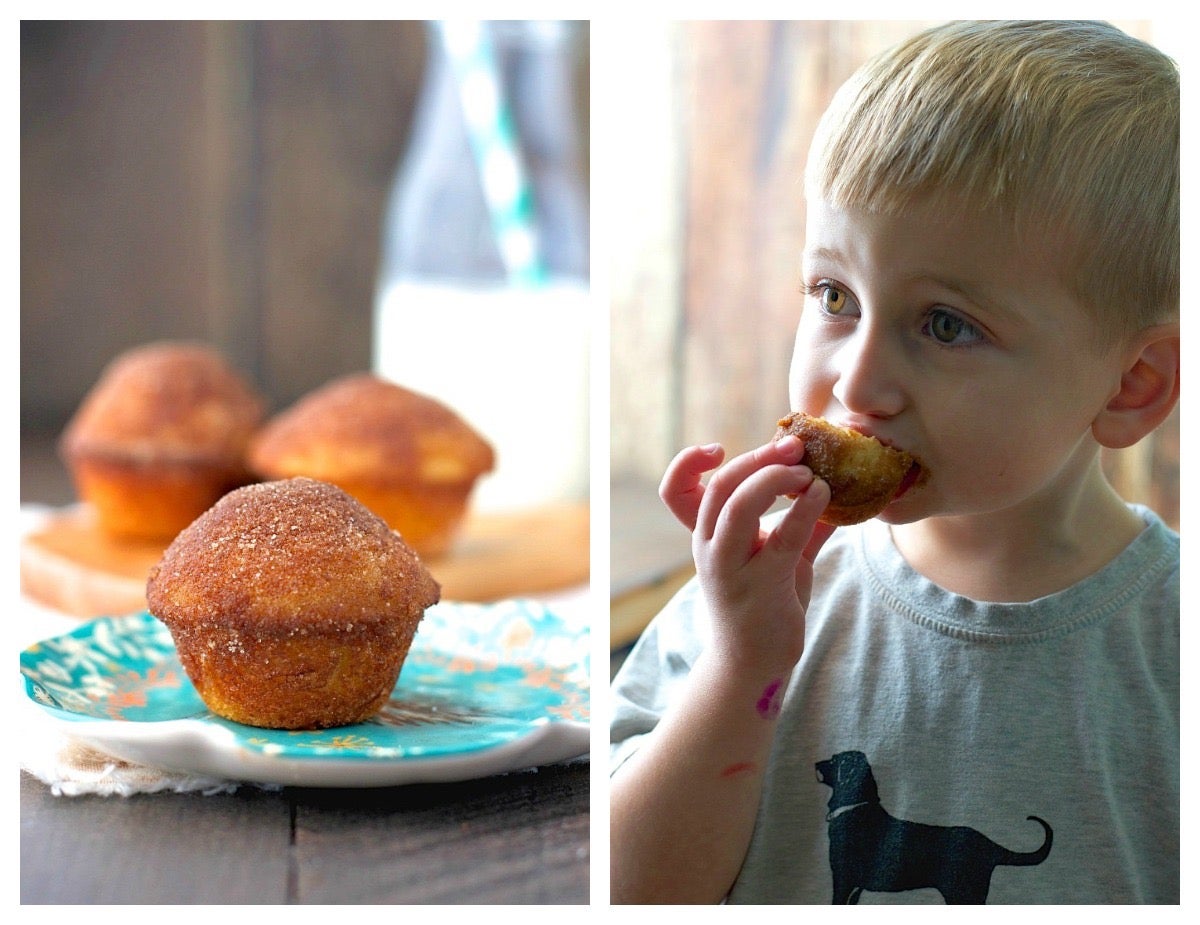 Blair at The Seasoned Mom says, "... our house smelled amazing! Forget fall-scented candles, I'll just bake a batch of cinnamon sugar puff muffins any time I want a cozy house this season! The smell was so good, in fact, that my little guy couldn't wait to take his first bite ... He stood by my side and grabbed muffin, after muffin, after muffin from my tray. Kind of like doughnut holes … it's seriously impossible to eat just one!"
Trish at Mom on Timeout says, "Apple season has arrived and to celebrate, I'm sharing these outrageous Dutch apple pie cheesecake bars! A graham cracker crust spiced with cinnamon, a decadent vanilla bean cheesecake layer, apples tossed in sugar, cinnamon, and nutmeg and finally my favorite streusel topping. Yeah, WOW."
Our thanks to all of the bloggers sharing the love here. Want to try some of these recipes yourself? Pick up some of our Essential Goodness mixes online, or at your favorite supermarket.
Jump to Comments