Can we talk about cake for a bit? You seem like you'd be interested in that.
I am an equal-opportunity cake lover: simple yogurt cakes, barely sweet breakfast cakes like our Lemon Loaf, and decadent chocolate sweets like our Favorite Fudge Cake all earn high points from me. But my first love will always be the first cake I remember: a towering birthday layer cake.
Layer cakes are the paragon of cakes: impressive, show-stopping, and generally a sign that you're at a good party.
Any cake enthusiast can understand the importance of having a good roster of cake recipes. It's essential to have a recipe for every type of cake (and every occasion). These are recipes you can reach for and rely on: You know they'll work, and you know they'll please a crowd.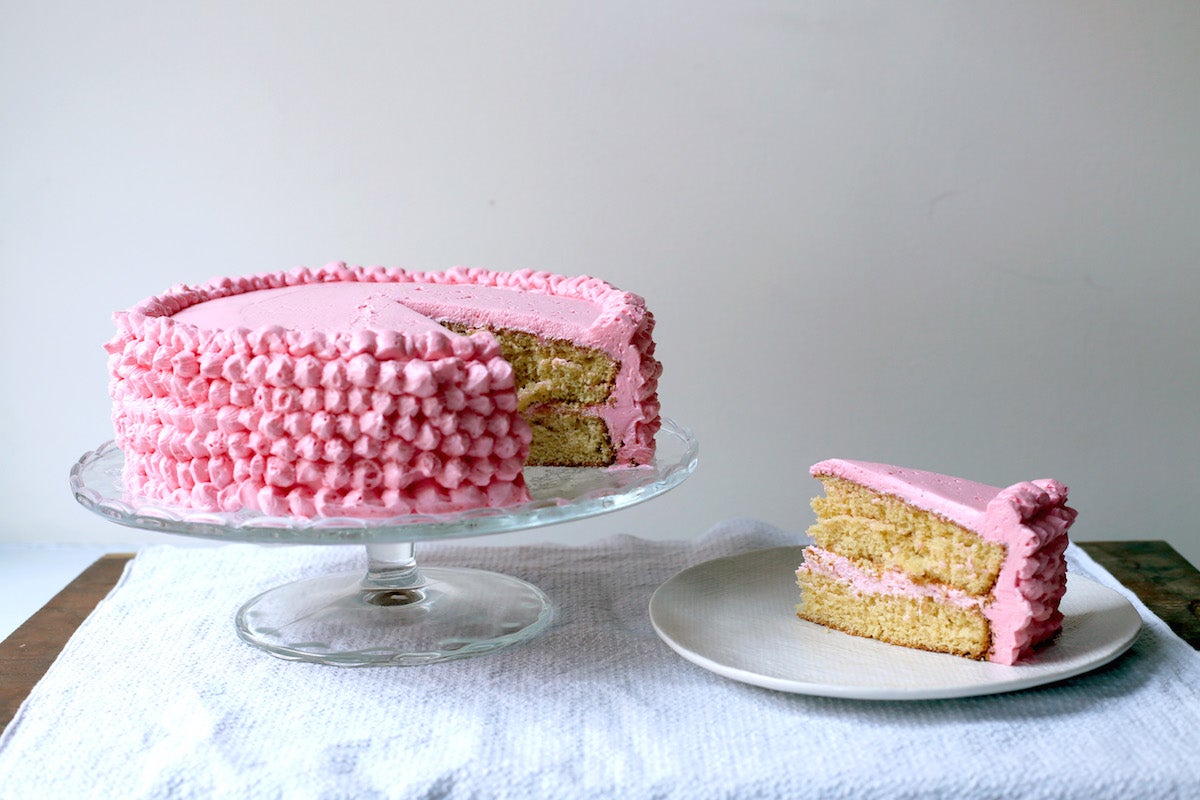 This Citrus Surprise Cake should be on everyone's list.
A double hit of grapefruit zest and fresh grapefruit juice gives it a strong citrus flavor. The texture toes the line between sturdy and delicate. The crumb is tender and light, but it's just robust enough to slice and frost easily. More moist and slightly denser than a standard yellow cake, I think it's the perfect layer cake.
The secret behind the texture will surprise you: white whole wheat flour.
Most bakers shy away from whole-grain flours in delicate desserts. Whole grains tend to yield heavy, leaden cakes. The trick is to use white whole wheat flour, which has a lighter texture and color and a milder flavor than traditional whole wheat – while still retaining all of whole wheat's nutrition upside.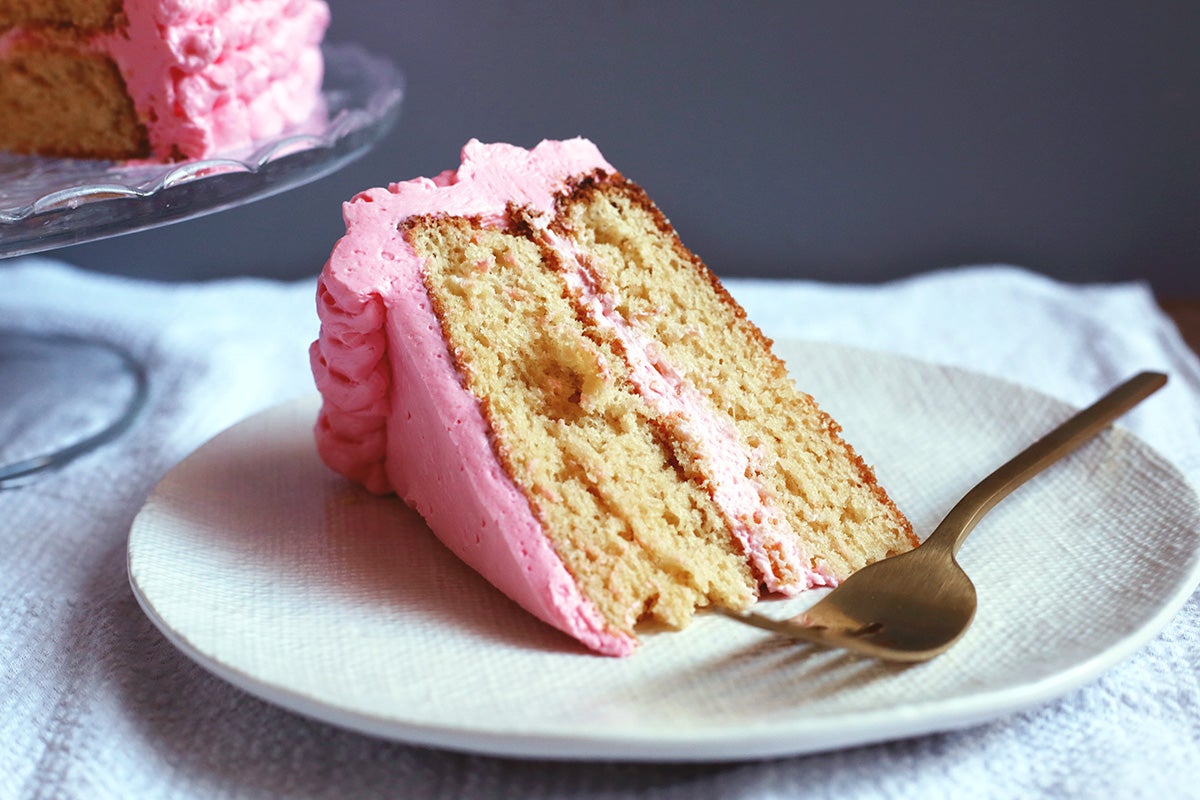 The recipe calls for whipping your egg whites separately. Folding whipped egg whites into the batter helps keep the cake airy and light. It's a bit of extra work, but absolutely worth it.
I made a very pink frosting, which is optional! This cake will pair with any frosting from seven minute frosting to cream cheese frosting. You could even top it with lightly sweetened whipped cream and call it a day.
If you'd like to make the same pink icing, start with our Italian buttercream, and add red food coloring. Or if you want to keep it natural, you can tint your frosting with beet juice.
Wondering how to make your layer cakes look bakery-worthy? Check out our quick how-to videos on everything from crumb coats to slicing even layers. And read up on some illustrated tips for better ways to assemble a layer cake.
Give the recipe a try! Let us know in the comments how it turns out.
I fed my (notoriously picky) sister a slice, and she proclaimed it one of the best cakes she's ever had. If she loves it, I'm fairly certain it will impress even the most discerning dessert lovers.
Jump to Comments