Holiday baking is the time when the otherwise humble ingredients flour, butter, sugar and yeast take on great power, as they form the alphabet of a family's baking history and culture. Bakers everywhere are moving toward the kitchen, with the desire to continue their families' food traditions, or to invent new ones.
Our new issue of Sift looks to honor the act of mixing and kneading, as every year's holiday baking forms a connection with the bakers and recipes that have gone before. Join us for a virtual browse of the latest, our Holiday issue.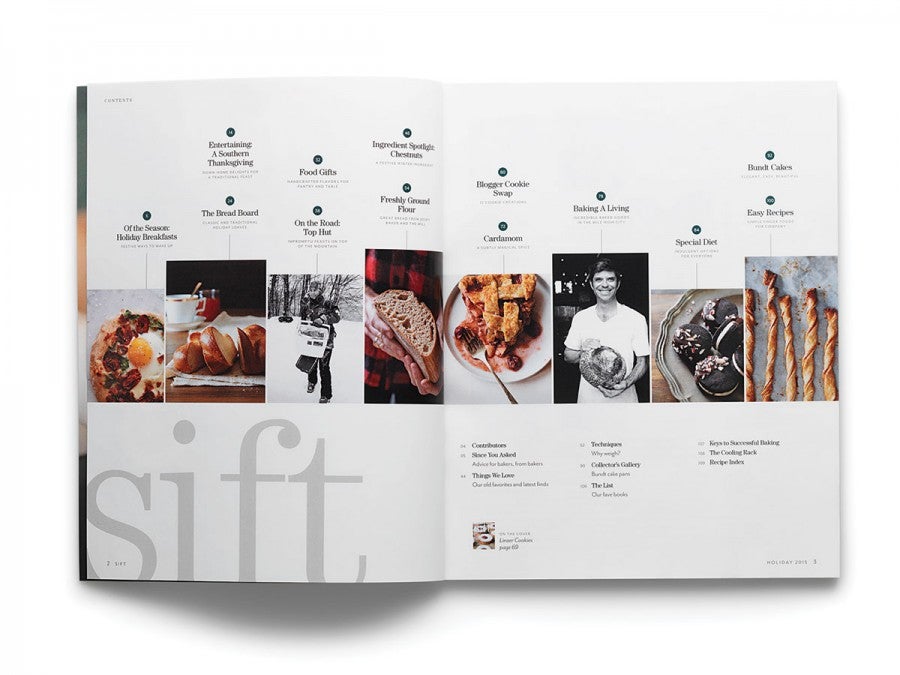 The table of contents is a little like that first peek under the lid of your holiday present after unwrapping.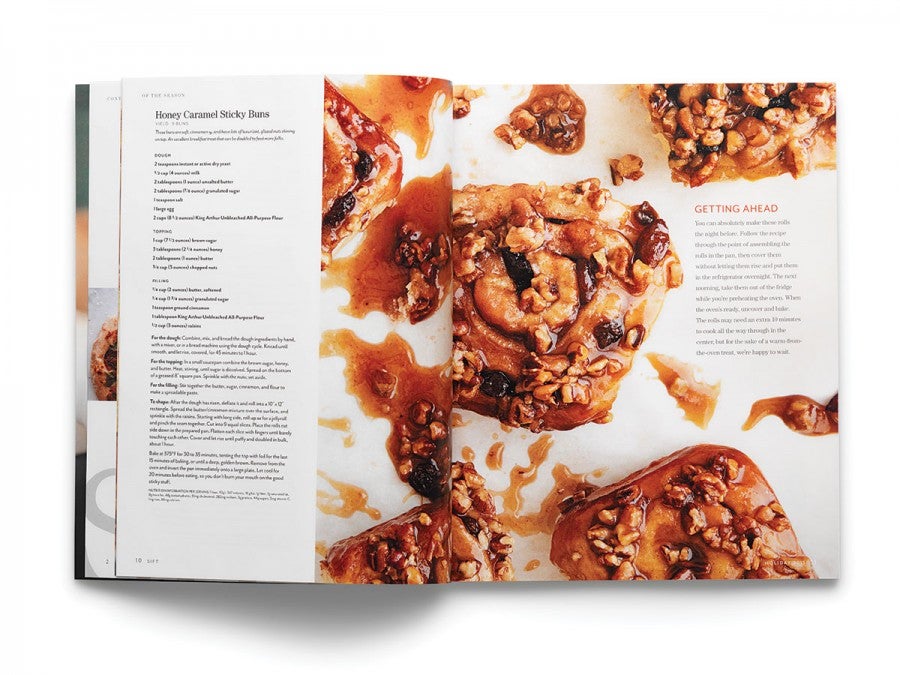 After checking out what could be for breakfast, and which classic holiday sweet bread to make...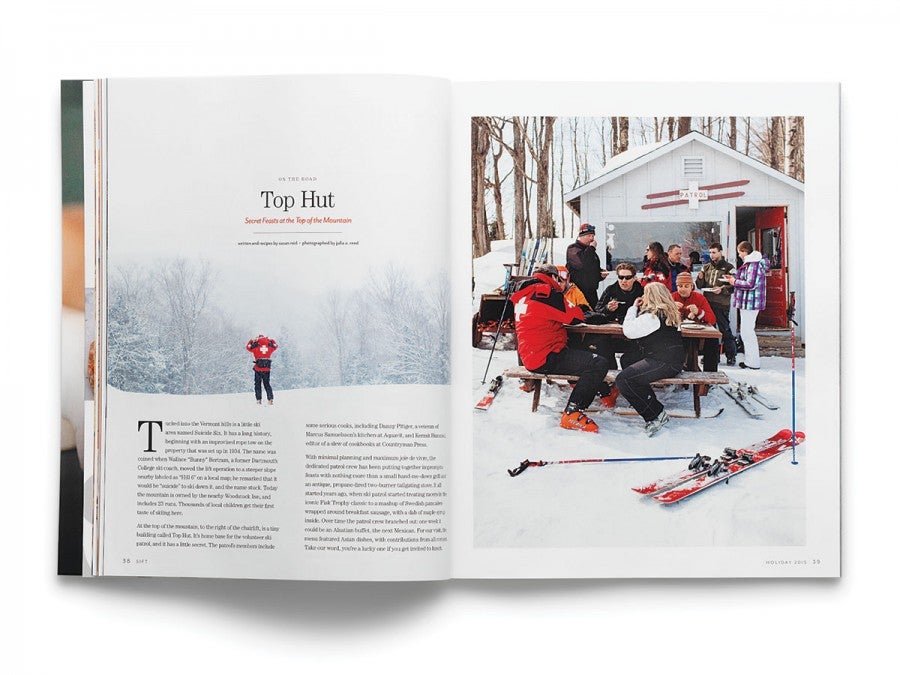 ...come outside with us to the top of a ski mountain. At the ski patrol's home base, called Top Hut, there are secret feasts to discover and enjoy.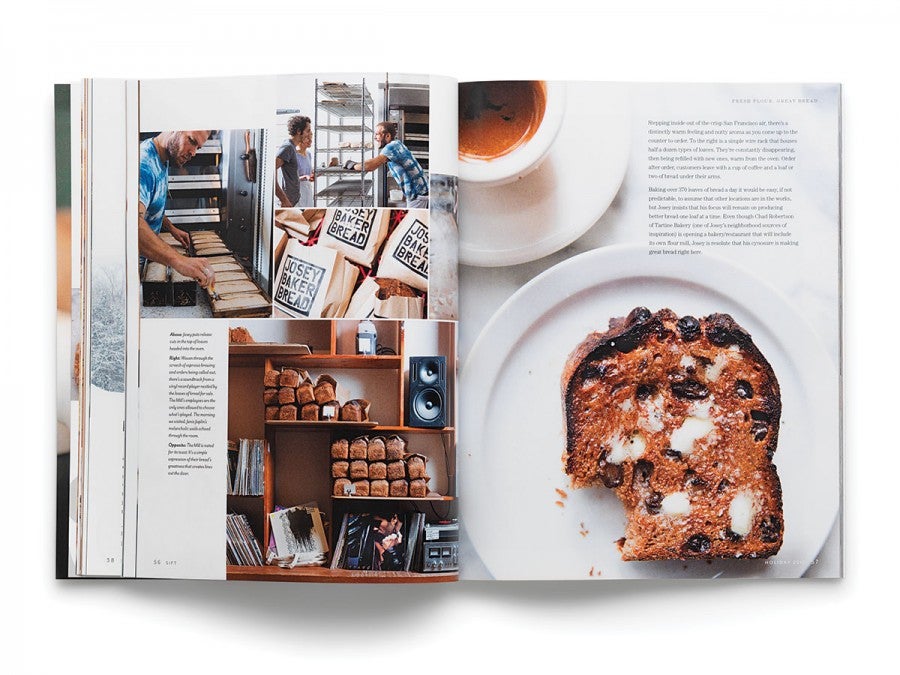 Once you're back indoors, put up your feet and do a little armchair traveling to San Francisco, where Josey Baker is grinding his own flour, baking amazing bread, and creating a great vibe in his quest to bake great bread with fresh flour at The Mill.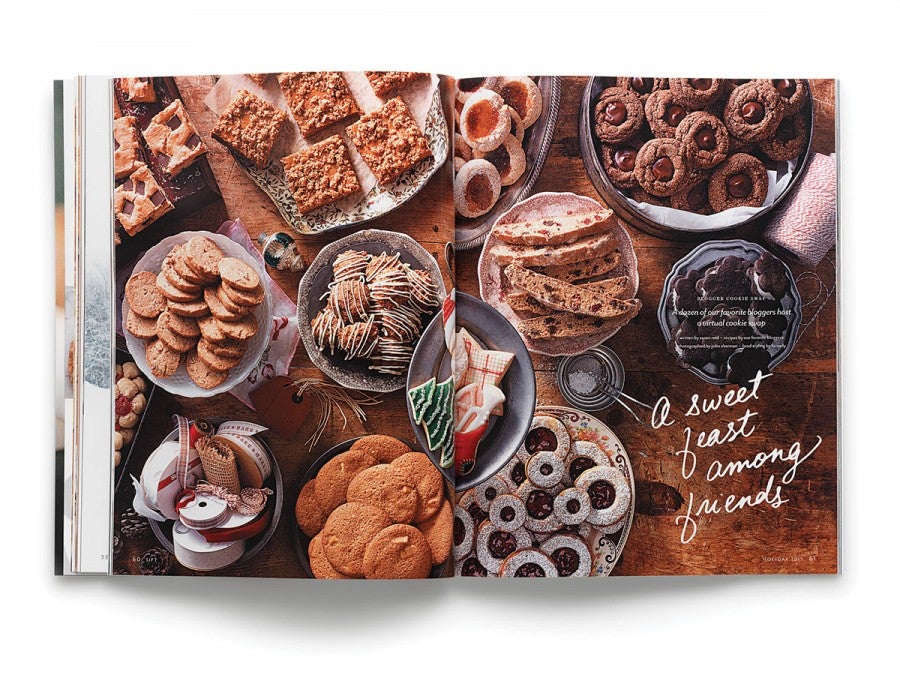 By now you're probably itching to bake, and we've collected a dozen great cookie recipes for you with our blogger cookie swap. Tasty, creative twists and some classic must-haves all gather together so everyone can create a collection of treats for giving and sharing.
We haven't forgotten Thanksgiving: Check out Sheri Castle's wonderful riff on some Turkey Day classics, as we drop by her family's annual feast. The folks at Ovenly show us some of their favorite things to bake with cardamom. We've gathered a bevy of beautiful Bundt cakes for you, for an easy entertaining dessert option; and Molly Shuster takes us on a tour of the many amazing delights that can be created with chestnuts.
Our first Holiday Sift ever promises to make the season merry, bright, and very, very tasty.