Imagine a bread so soft and buttery that it pulls apart into tender pieces at the slightest touch. Is your dream bread crunchy with a caramelized cinnamon-sugar crust? Or rich with a garlicky butter and flecked with rosemary? Happily, any of the above, and many more, are easily achievable at home.
Depending on the shape, we call this bread pull-apart bread, or bubble loaf, or monkey bread. The Brits call it "tear and share," and I think they're onto something with that name.
Consider this a "choose your own adventure" bread. Start with one master batch of dough, and pick your ideal shape. At the final step of the recipe, the dough can easily turn sweet or savory: spread it with a garlic- and herb-infused butter, or roll it in spiced sugar.
Let's get down to the bread-y business.
For the basic dough, I like to use the base of our Butterflake Herb Loaf. It's easy to work with and yields consistent and reliable results.
For the dough, you'll need:
1 cup (227g) milk
4 tablespoons (57g) butter, cold
3 tablespoons (35g) sugar
2 teaspoons salt
2 large eggs
2 teaspoons instant yeast or active dry yeast
4 1/2 to 4 3/4 cups (482g to 510g) King Arthur Unbleached All-Purpose Flour
2 tablespoons (21g) potato flour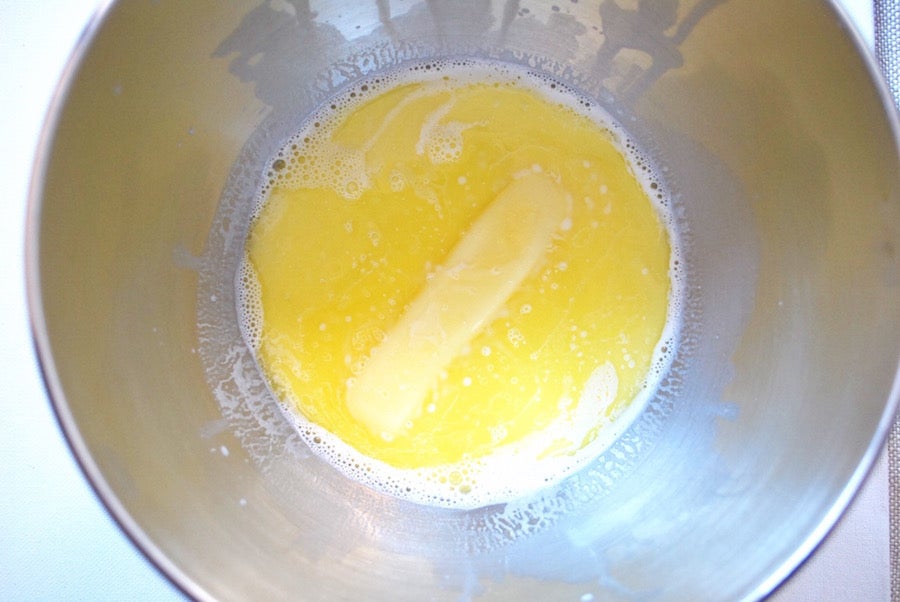 Start by warming your milk and pouring it over your butter to melt it. Add the sugar and salt and let it cool slightly, then add your eggs, yeast, potato flour, and all-purpose flour.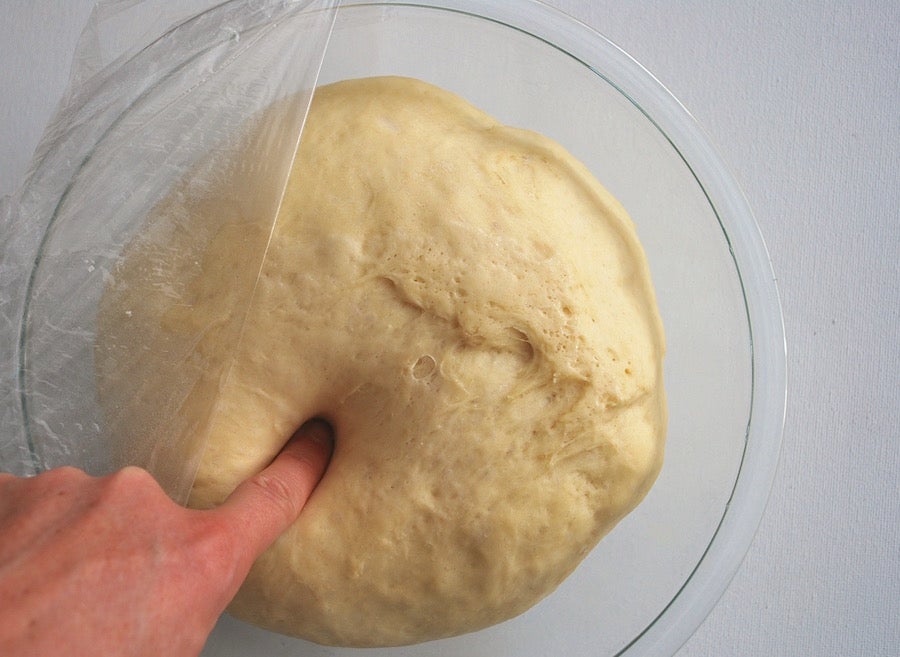 Once you've mixed and kneaded your dough, let it rise in a warm place until it doubles in size. A good way to quickly check to see if your dough is ready is to press it with your finger. If the indentation remains without springing back, it's ready to go.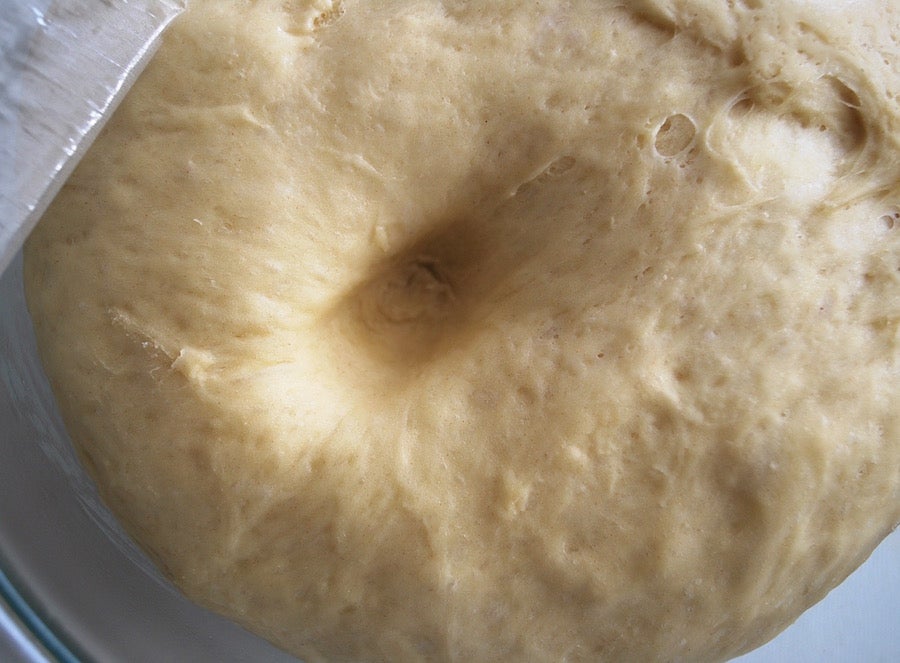 Now you need to decide how you want to shape your dough. Today I'll show you three easy techniques and a few tips for playing around with them.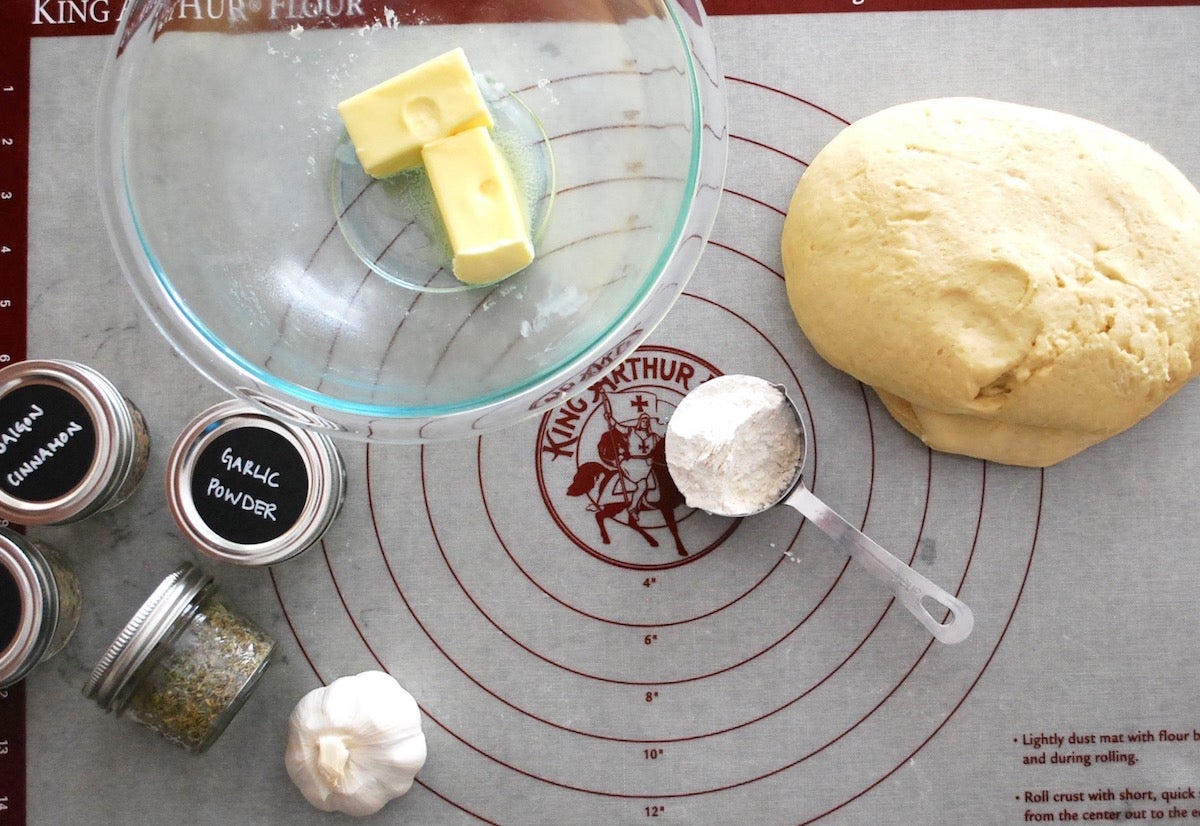 The most basic shape is a pull-apart loaf. Many recipes instruct you to slice your dough into squares and stack them sideways into a loaf pan: Do not do this! The loaf rarely comes out looking neat and uniform, plus it's a difficult and messy method.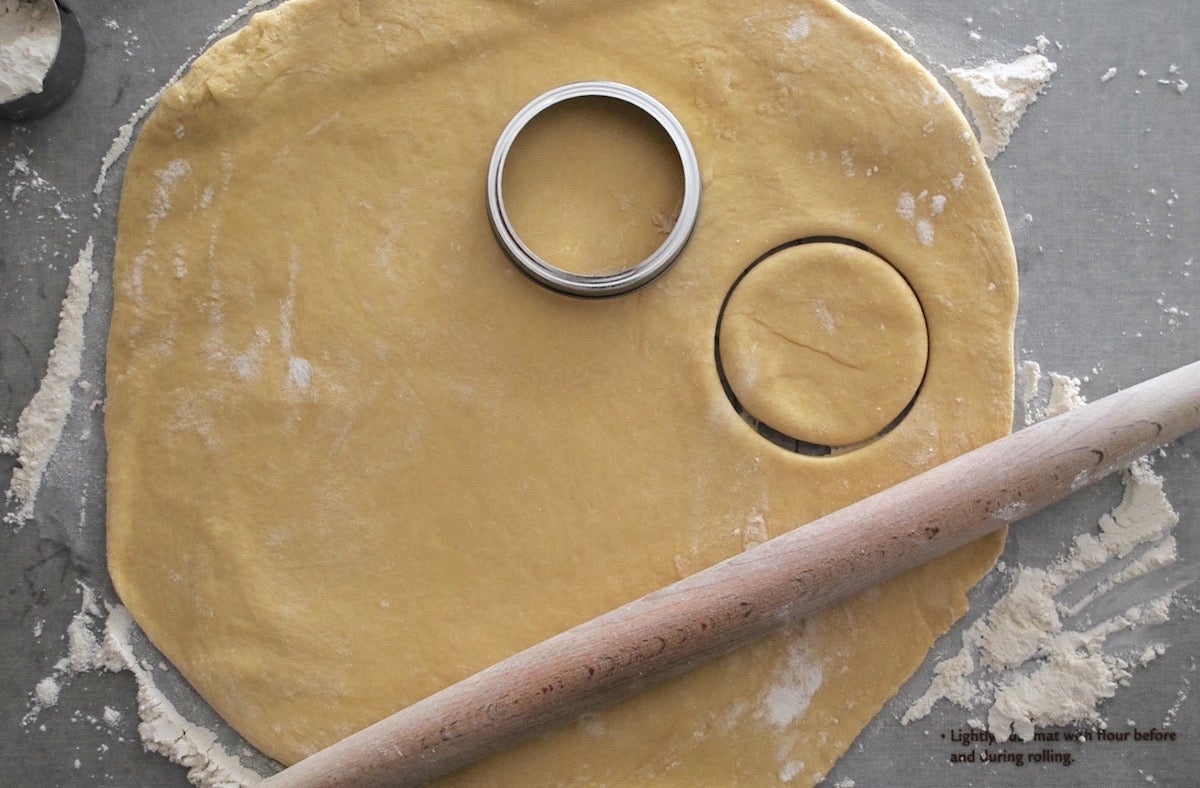 Instead, roll your dough 1/2" thick. Using an English muffin ring, large biscuit cutter, or wide-mouth Mason jar lid, cut circles out of the dough.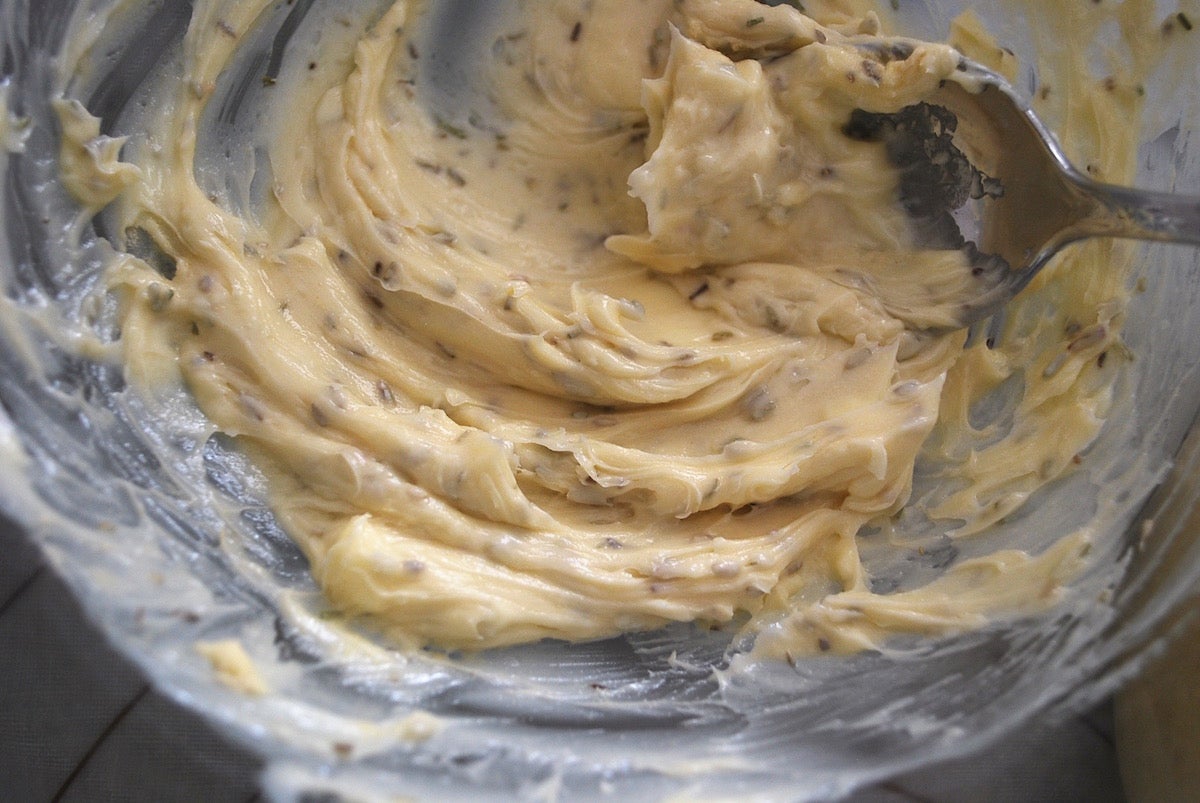 Spread half of each circle generously with your filling. I've decided to use a softened butter mixed with rosemary, garlic powder, and salt. You could use any herbed butter, or butter with grated cheese for a gooey, cheesy loaf, or even butter with dried fruit and sweet spices.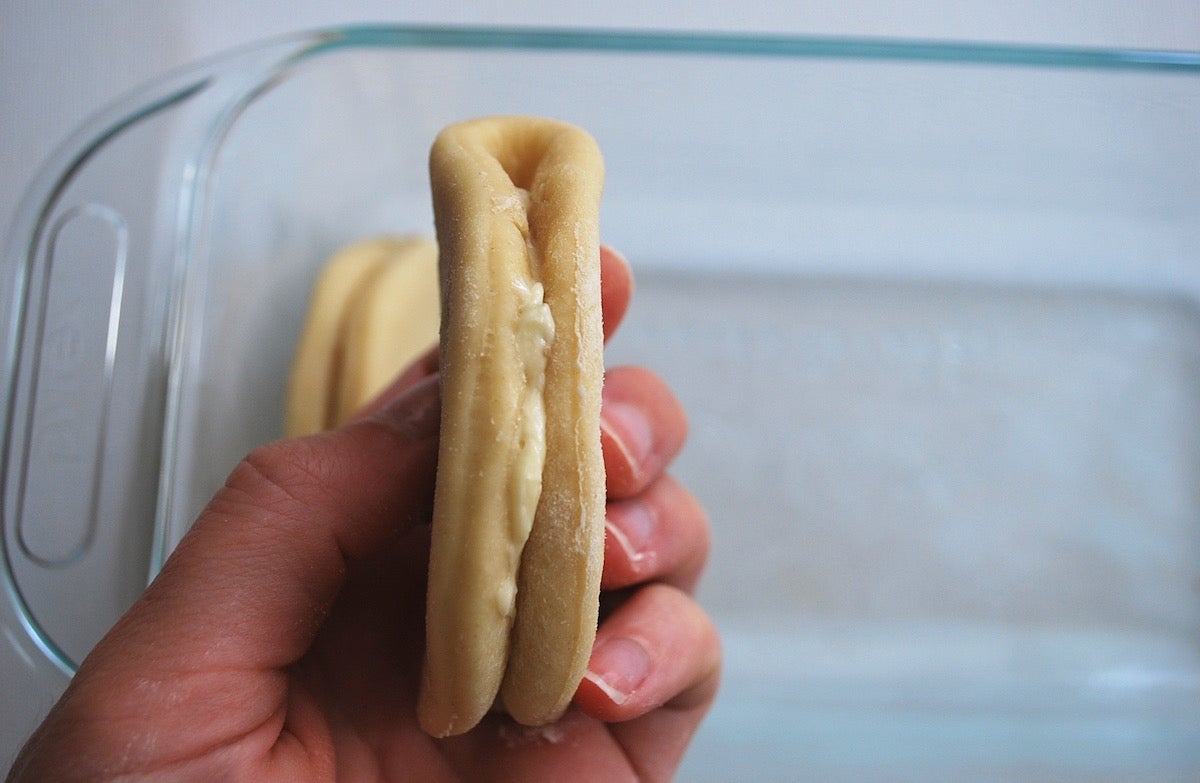 Fold the circles in half and place them, round side up, in a greased loaf pan.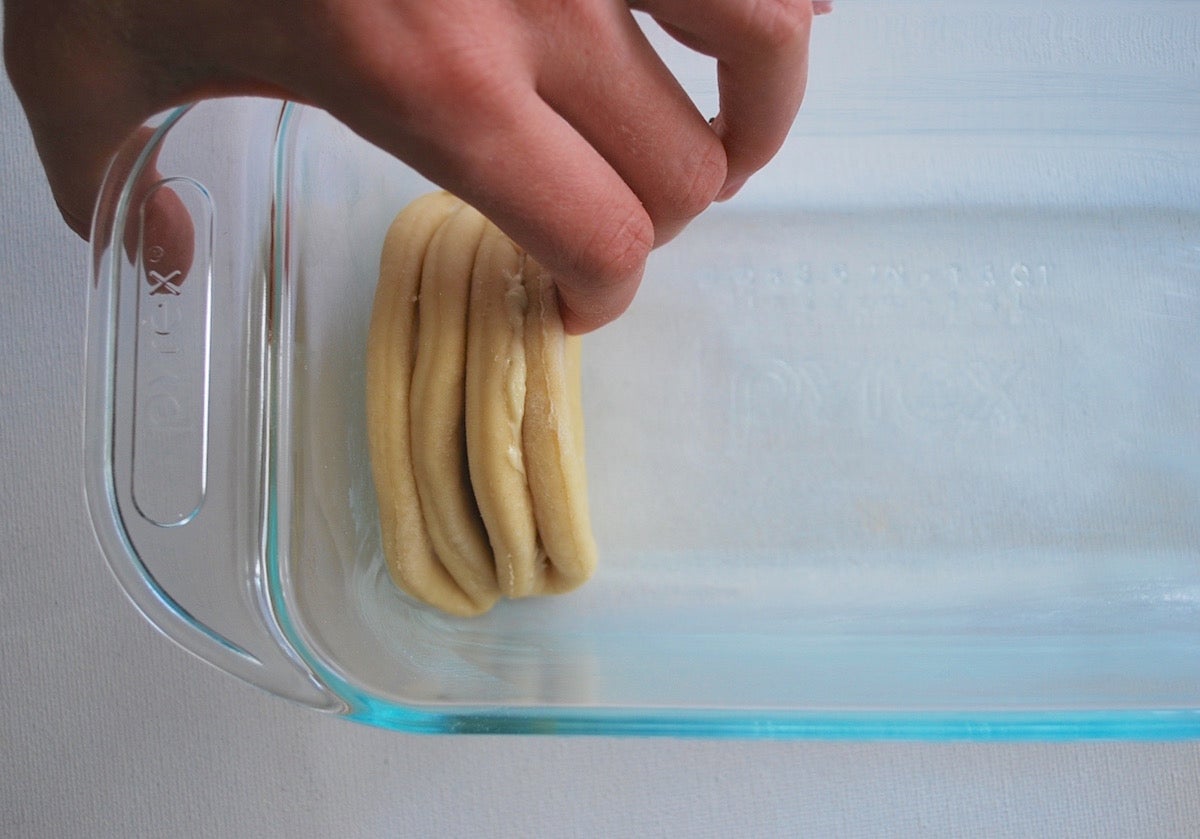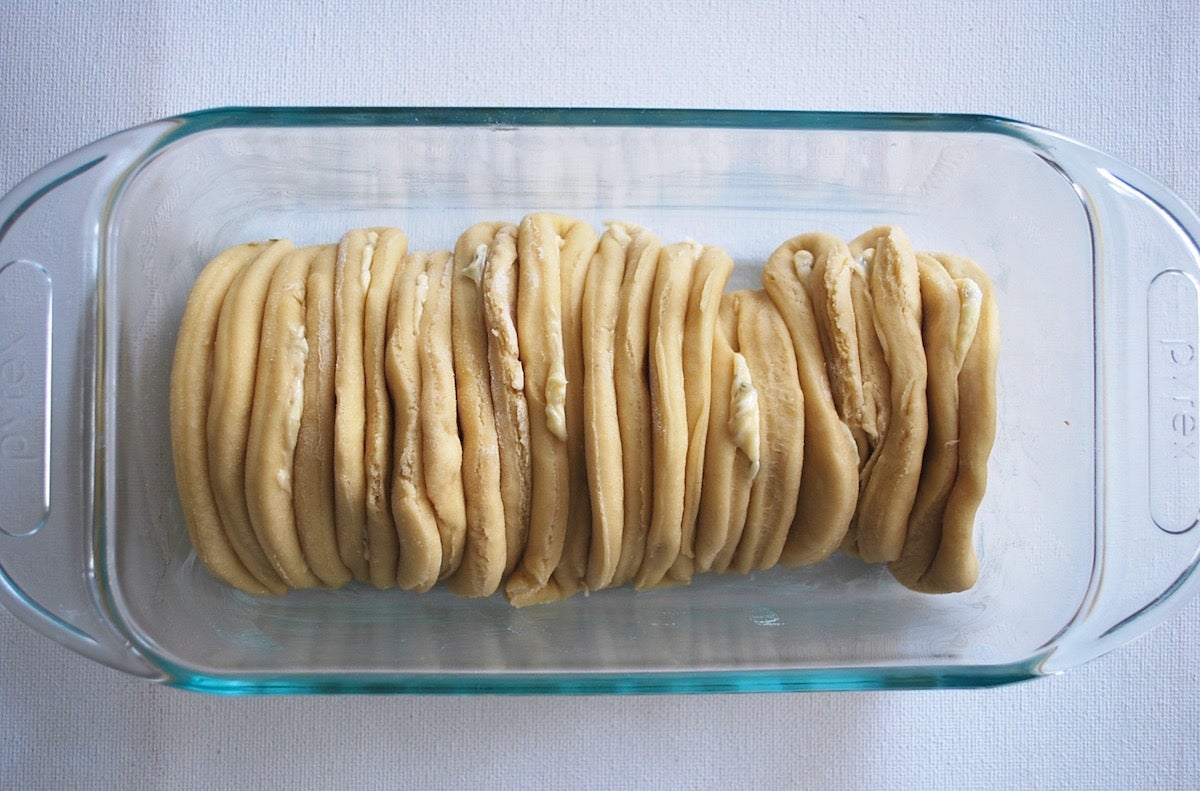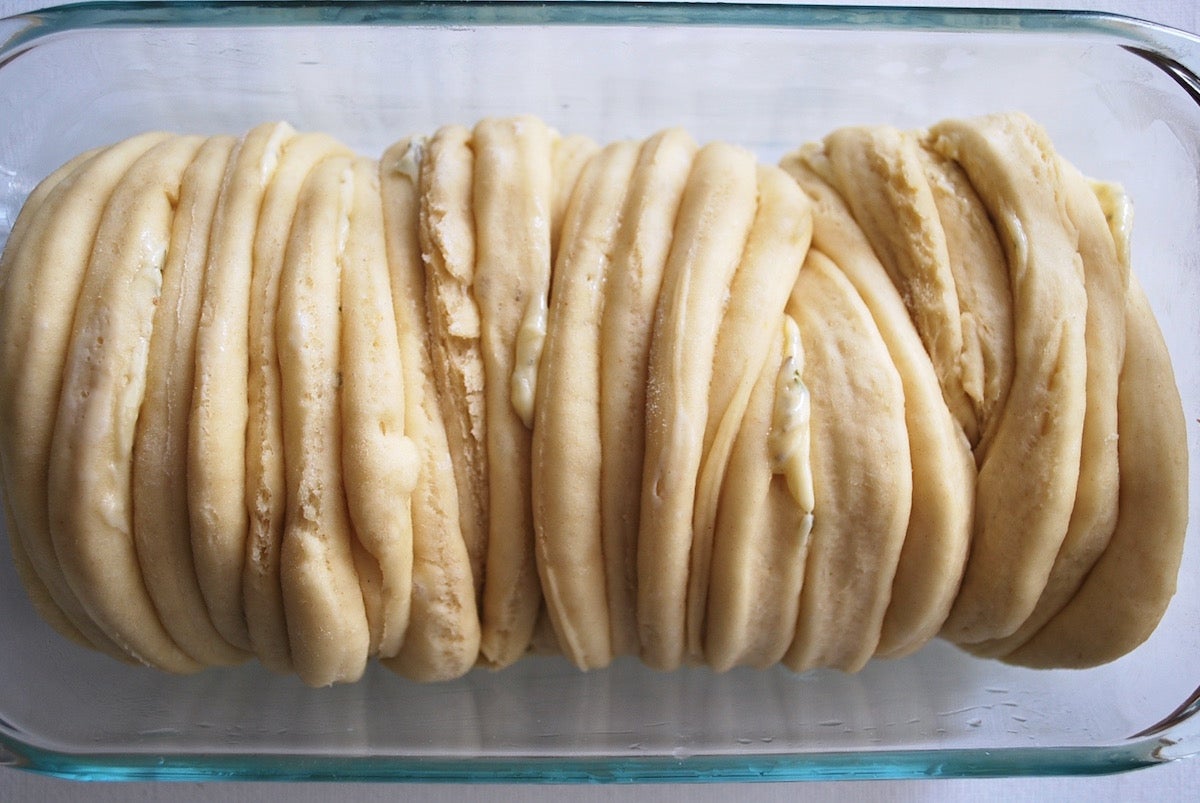 Press each folded circle into the pan until it's full. Then cover it loosely with plastic wrap and let it rise for about 30 minutes, or until puffy.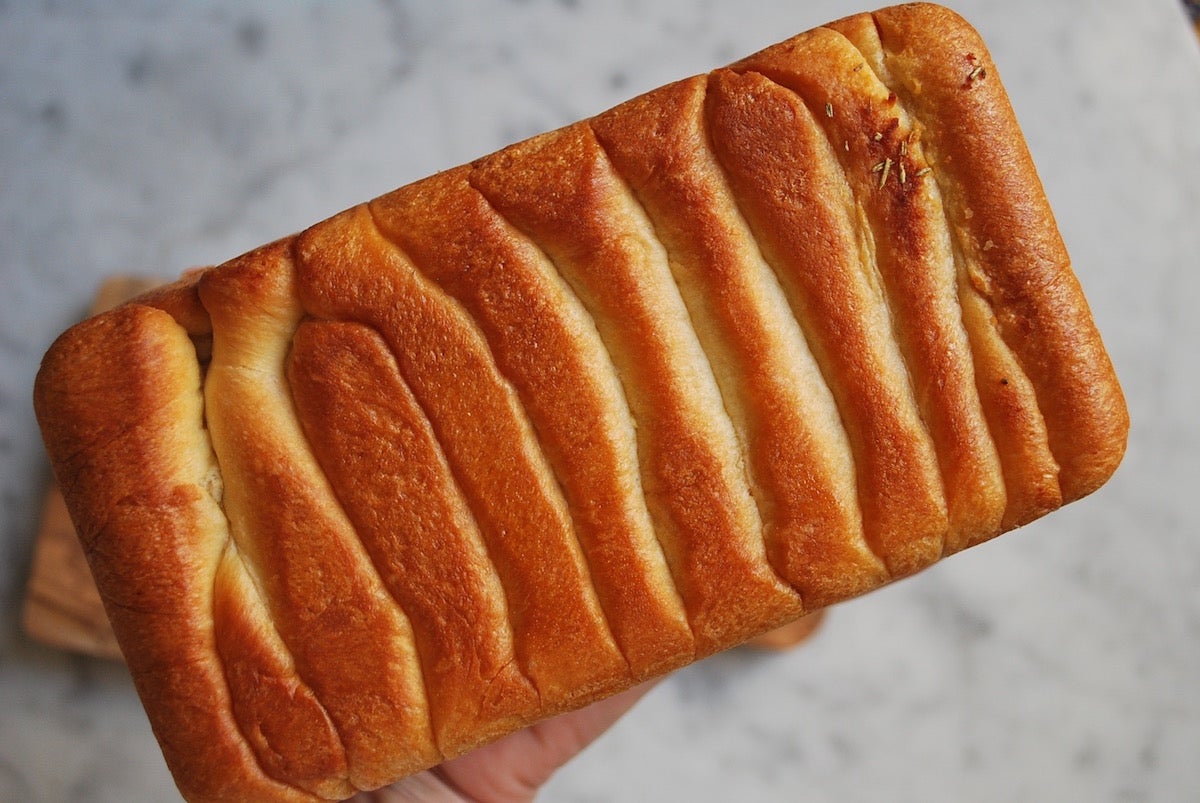 When you're ready to bake, preheat the oven to 350°F and bake the loaf for 22 to 24 minutes. It should be golden brown all over. You can see here how beautifully golden brown the bottom is, which is what you want!
Now let's say you don't want an entire loaf. When I want individual pull-apart breads for a party, I like to bake the breads in a muffin tin.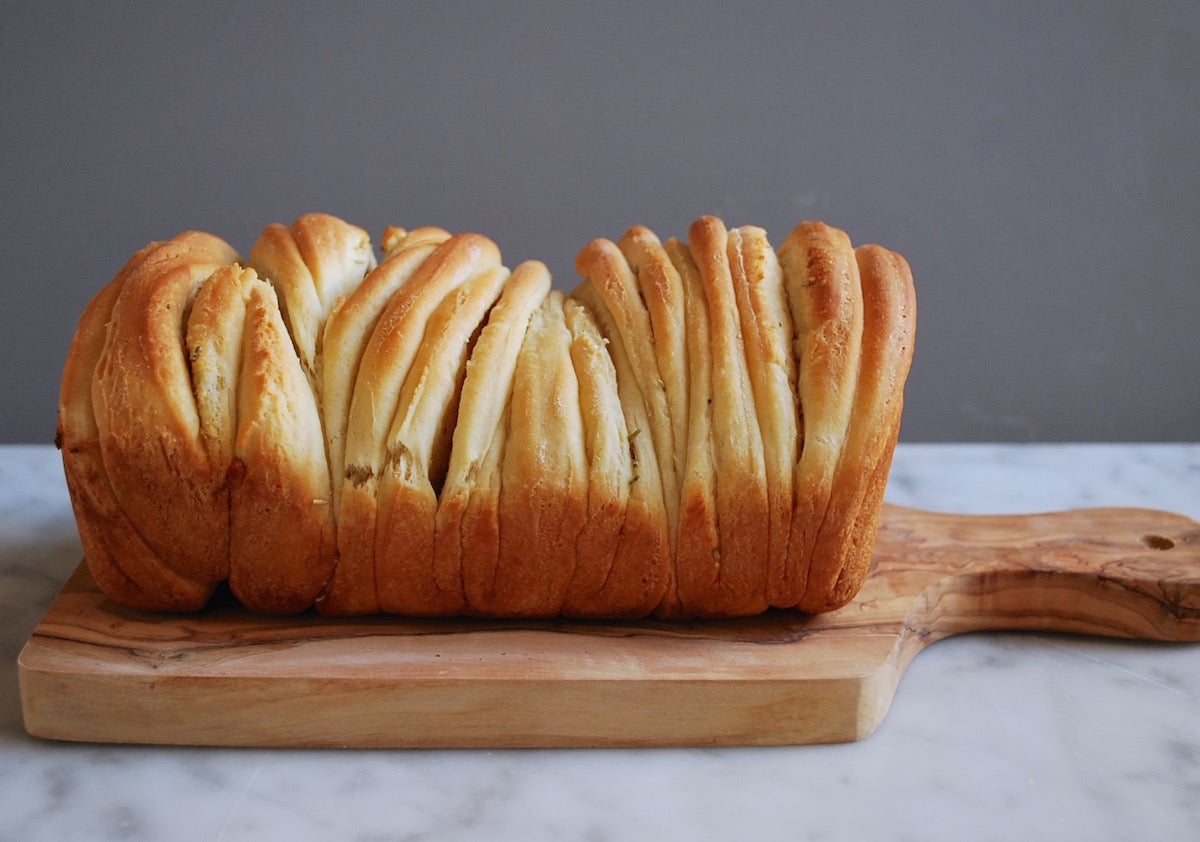 Roll your risen dough to a large 1/2"-thick rectangle. Using a knife or pizza cutter, divide the rectangle into two long halves. Spread the filling on top of each half.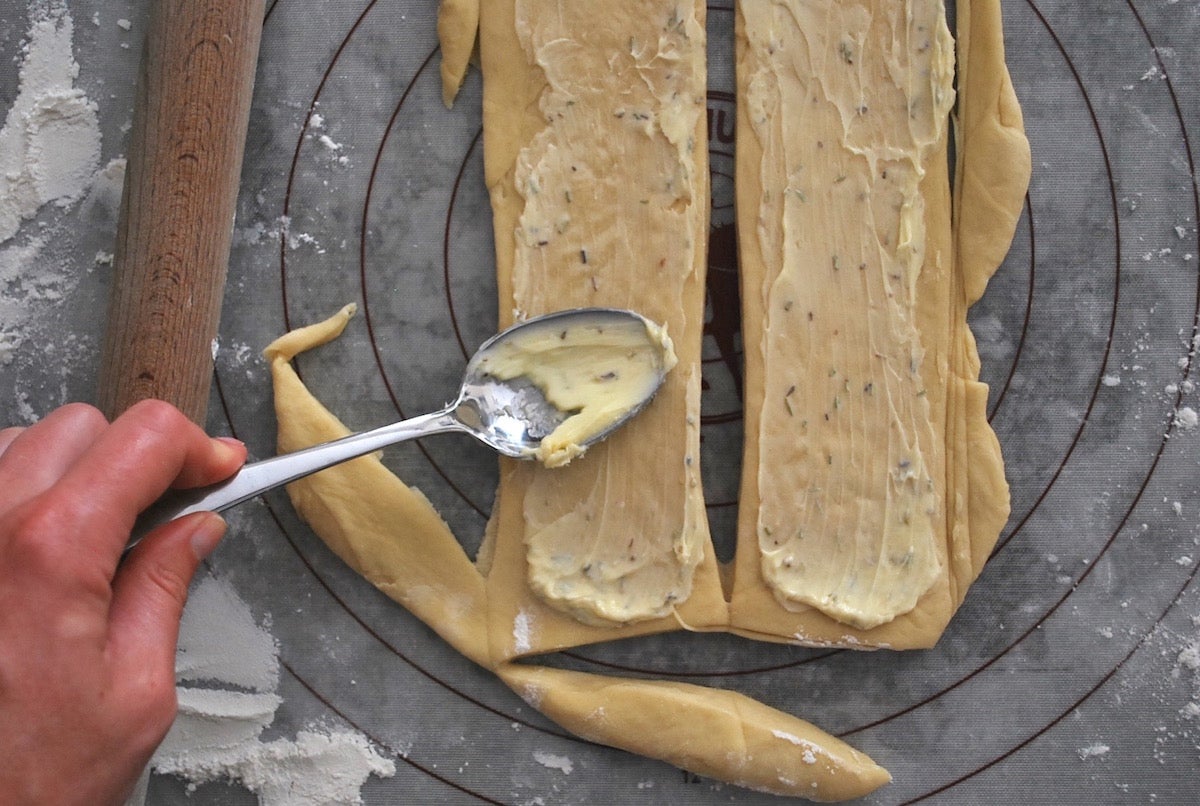 Next, place one half on top of the other and slice down the dough, dividing it into four or five squares. Stack the squares on top of one another, so that you have three or four squares of dough in each stack. Place the stacks sideways in the tins of well-greased muffin pan.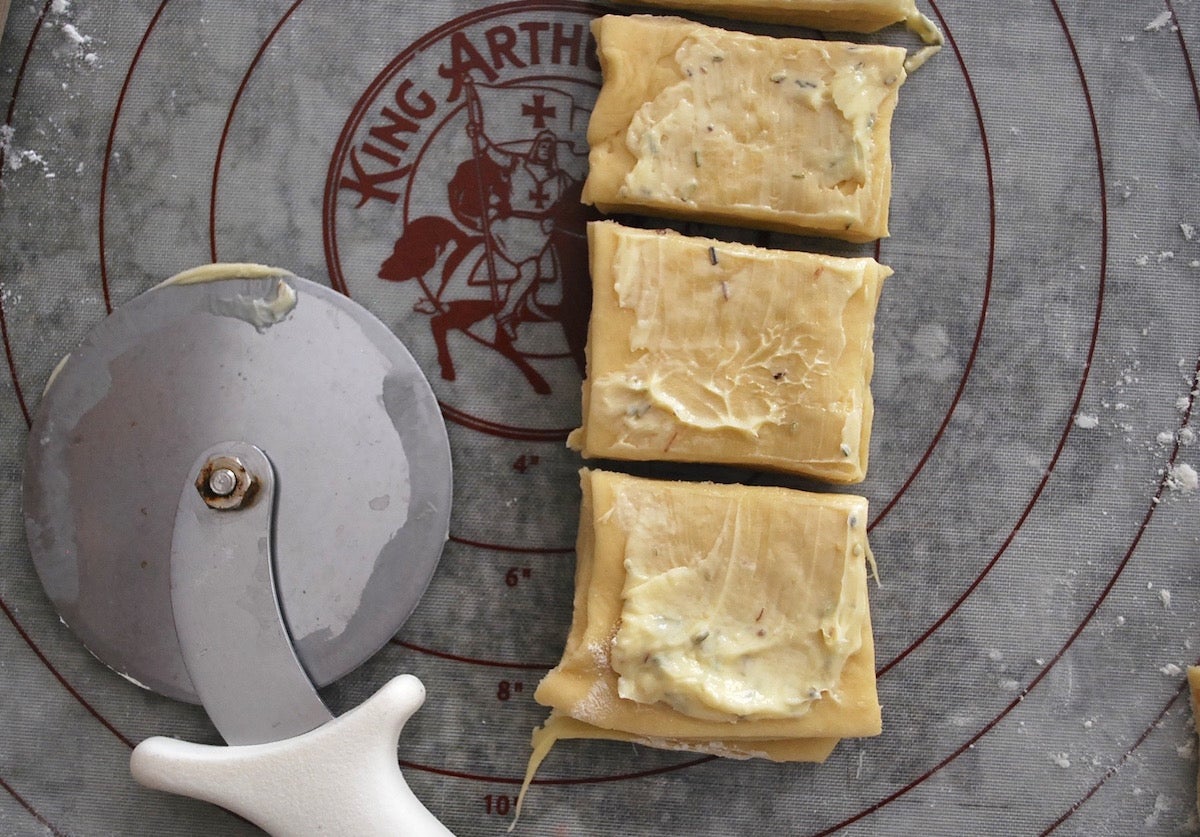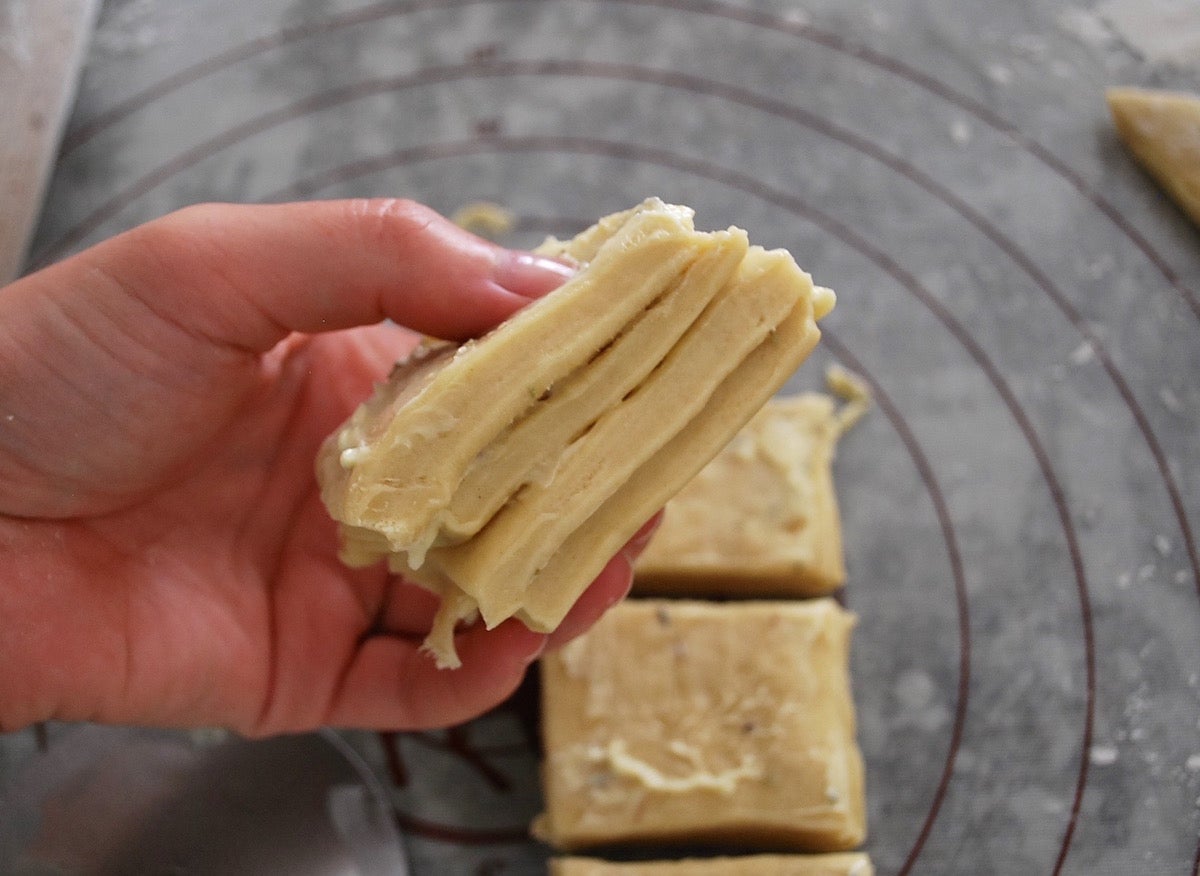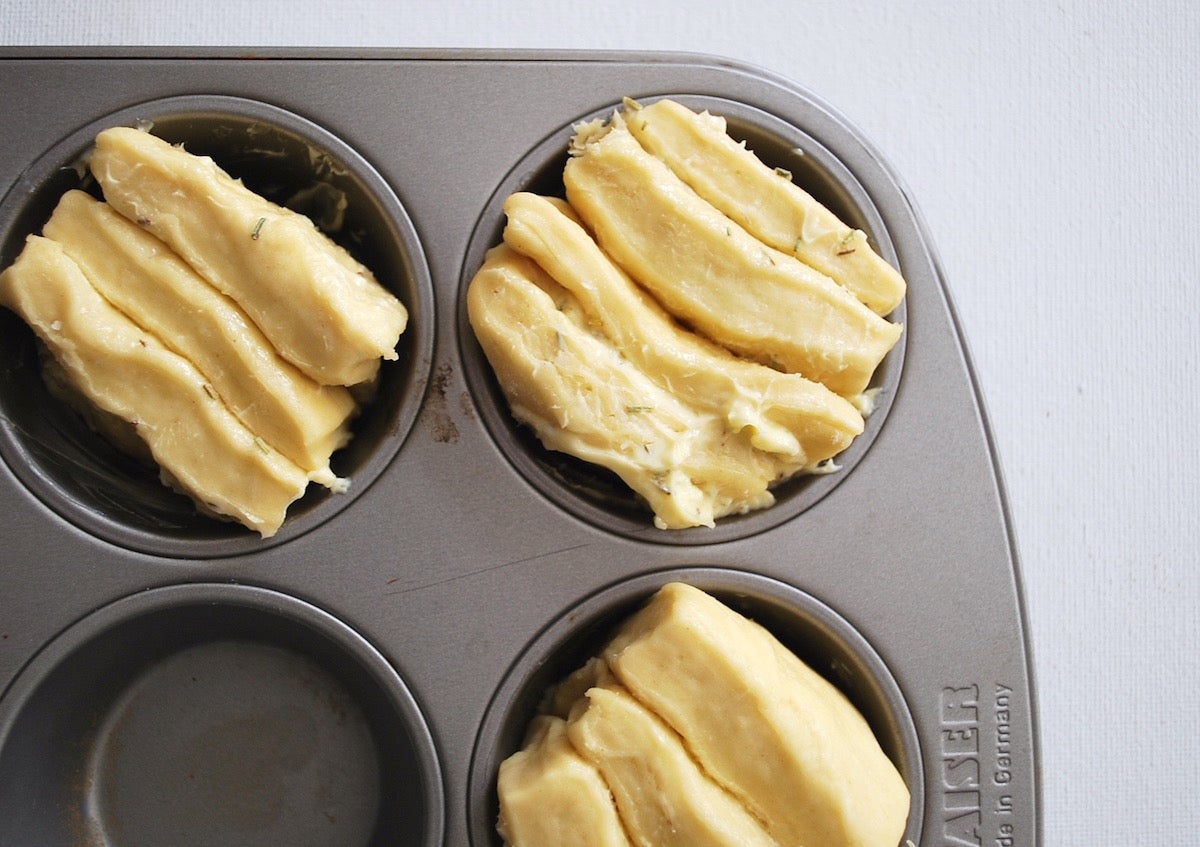 Let the dough rise for another 30 minutes, then bake in a preheated 350°F oven for about 20 minutes, or until golden brown.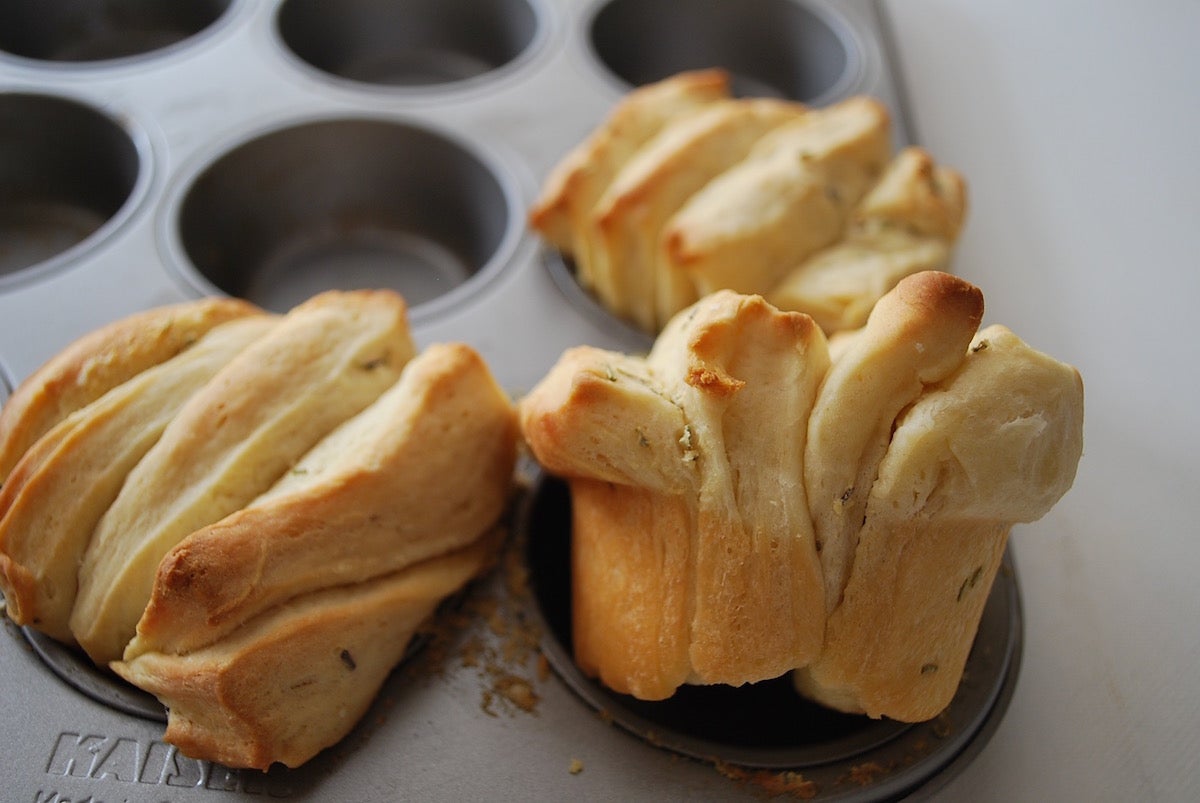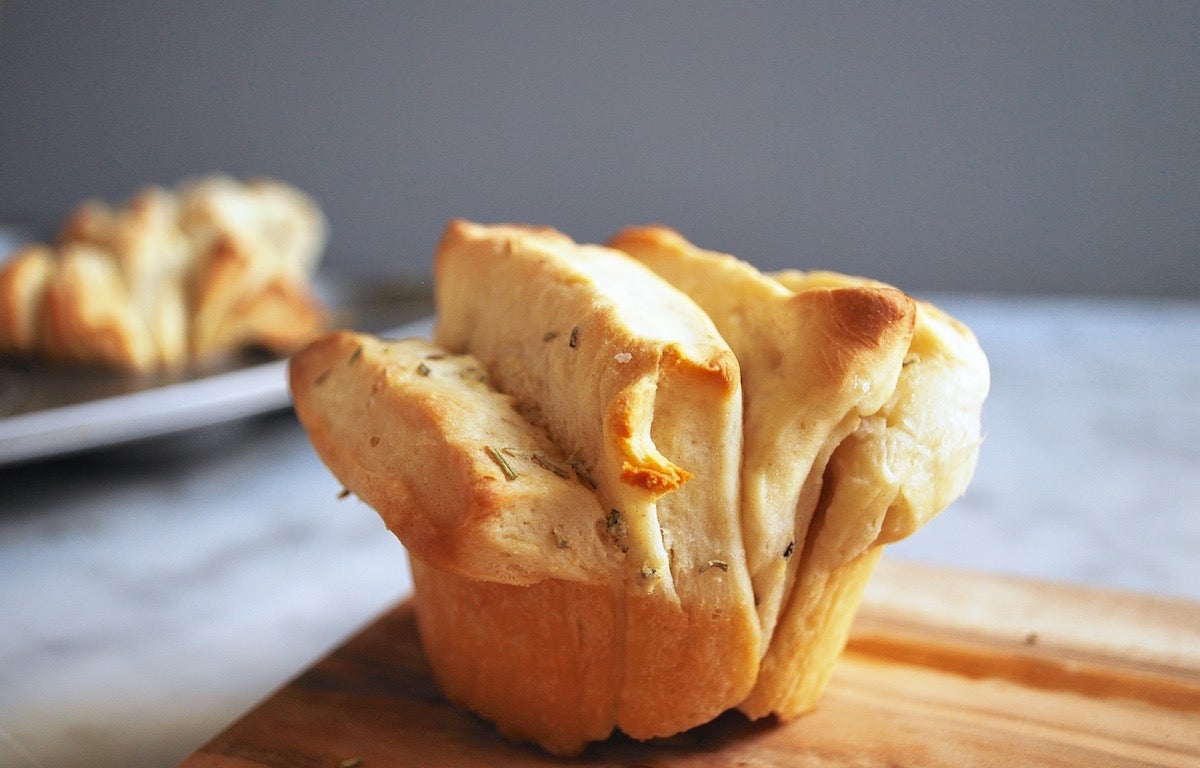 That's all well and good, but what about dessert? Our last variation is the classic monkey bread. Take your risen bread dough, and instead of rolling it out as we did in the last two variations, place it on a lightly floured surface.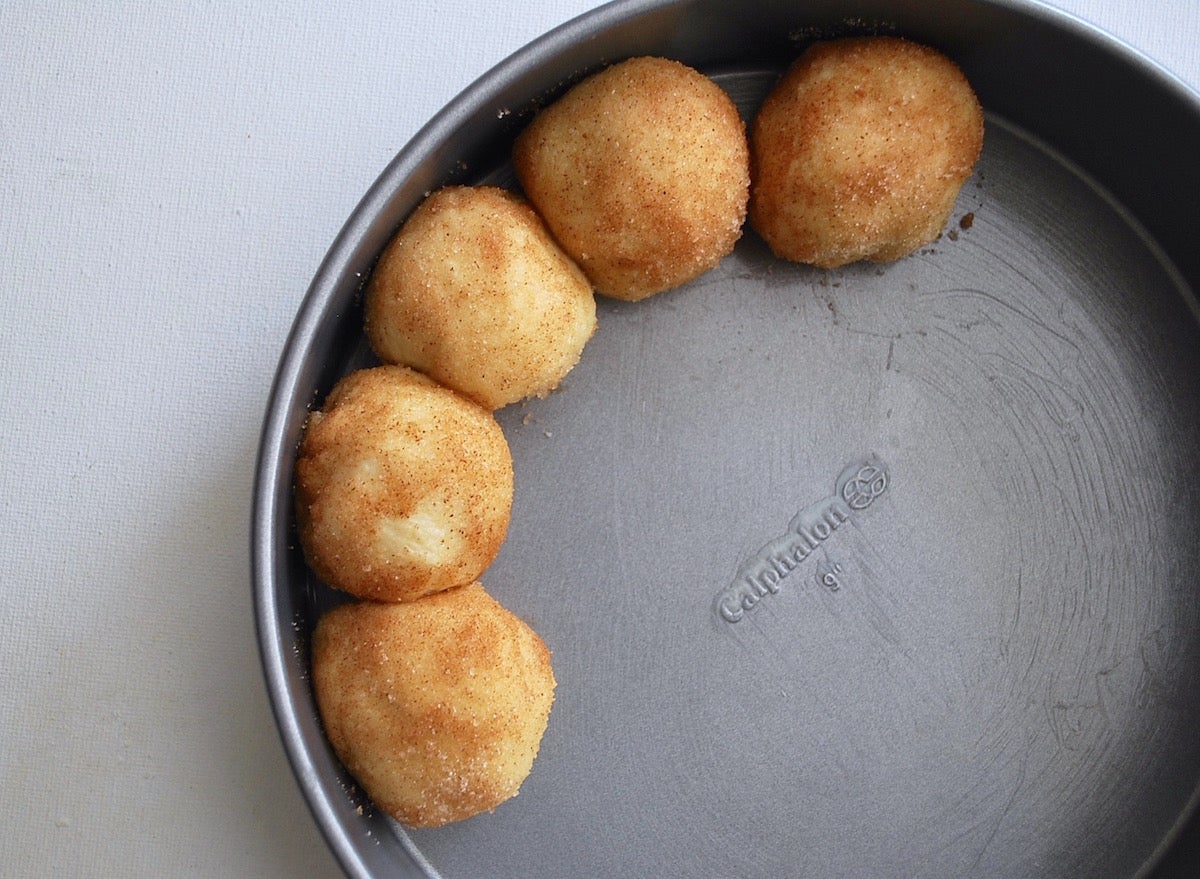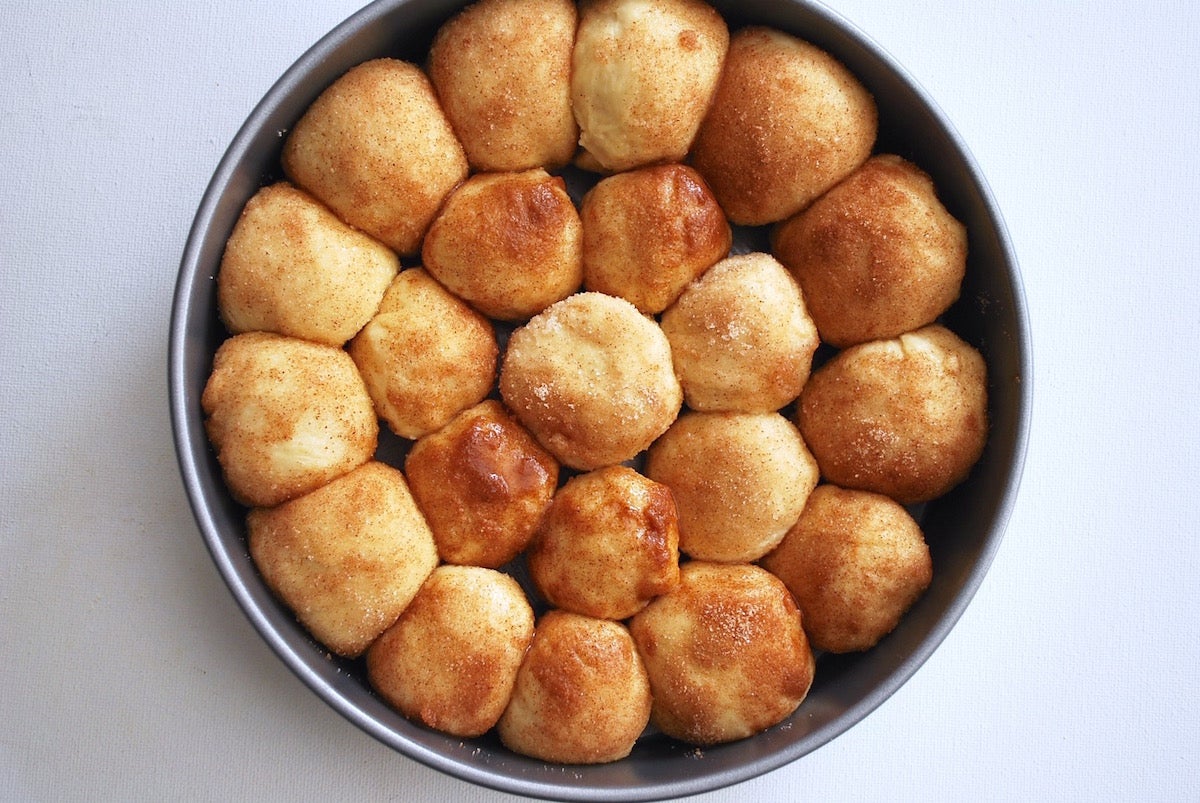 Grease a 9" round pan. Pull pieces of the dough off (aim for about 2" chunks) and roll them into balls. Dunk each ball in water and then roll it in cinnamon-sugar. Place the sugared balls into your pan, pressing them against each other in concentric circles until the pan is full.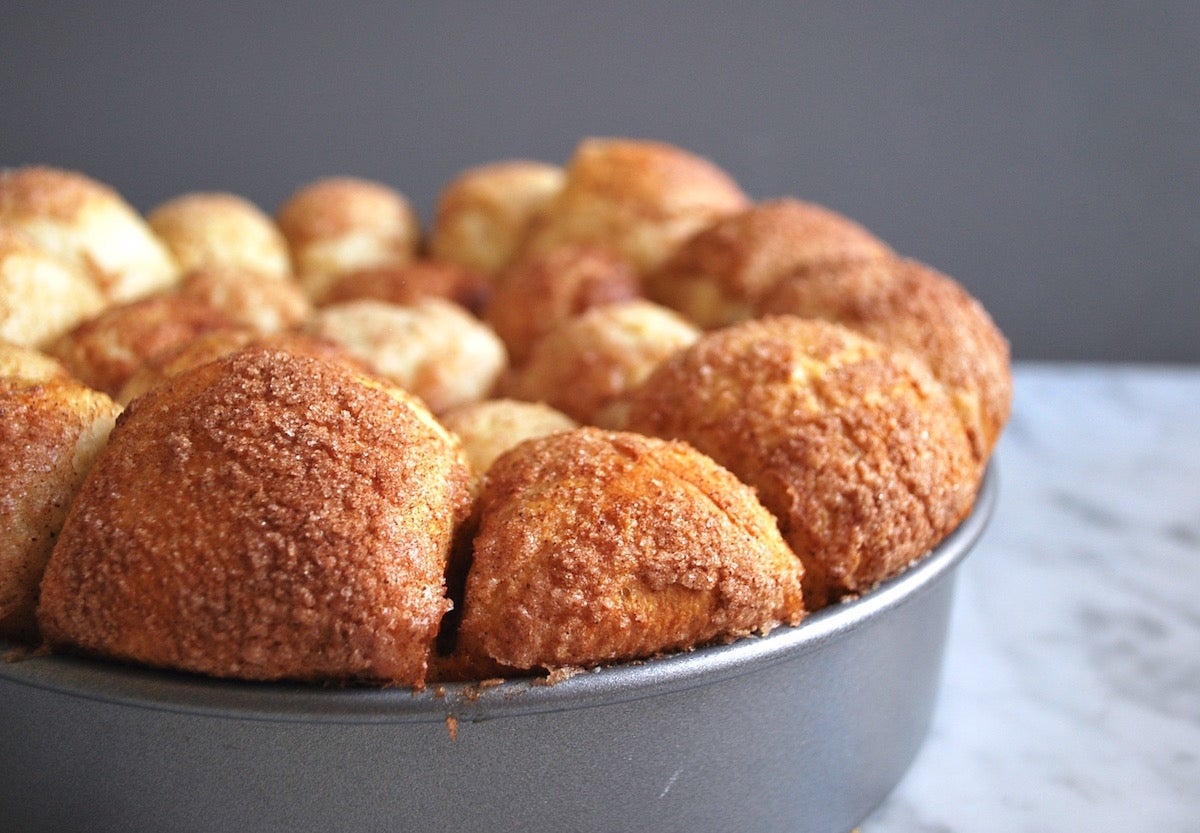 You can easily make monkey bread in a tube pan or in miniature round pans. Just adjust the size of the dough balls to fit your pan. You can also dunk the balls in melted butter instead of water if you want to get decadent. I prefer the water method, as it gives the bread a fantastically syrupy crust and doesn't taste too rich.
Instead of cinnamon-sugar, try other sweet combinations. Use a caramel or peanut butter glaze, or roll the balls in a cardamom or lemon zest sugar.
Bake the rolls in a preheated 350°F oven for about 25 to 30 minutes, or until puffy and golden brown. The baking time will change if you use a different size or shape of pan, so just keep an eye on your bread as it bakes.
There you have it: a world of delicate, buttery pull-apart breads at your fingertips. Go forth and experiment, and don't hold back! We love to be inspired by our fellow bakers, so tell us your favorite flavor combinations in the comments.
Jump to Comments