Hot chocolate at home
A warm and welcoming reward after a cold winter's day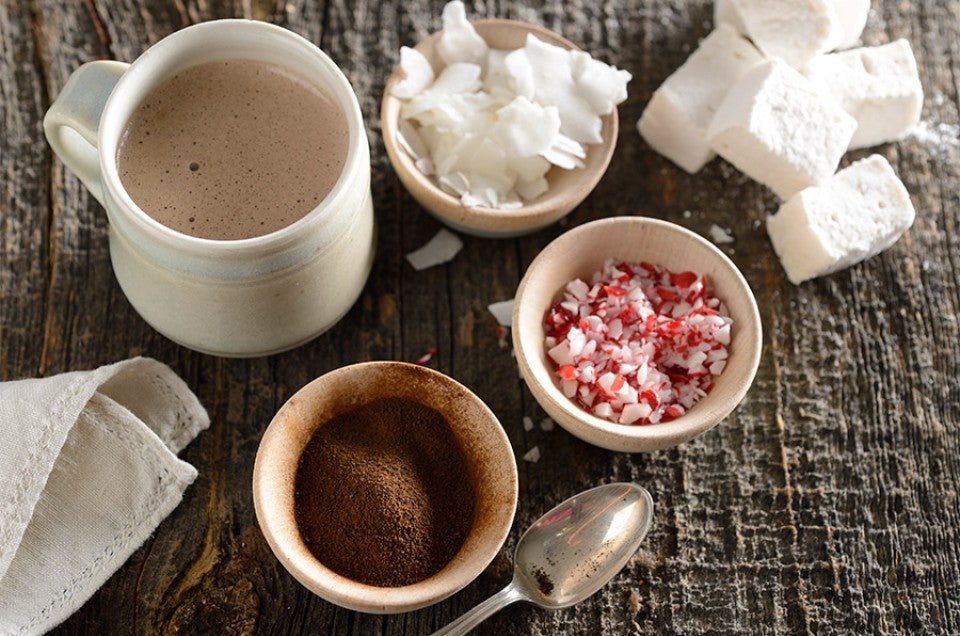 Hot chocolate. It's a wintertime staple. A means of warming up after a long day playing in the snow.
My childhood home is the thing of dreams for anyone who loves winter. Situated midway up a mile-long mountain, our road turns into a snowmobile trail once the snow flies, groomed flat and fast, connecting to the vast network of trails in the North Country of New Hampshire.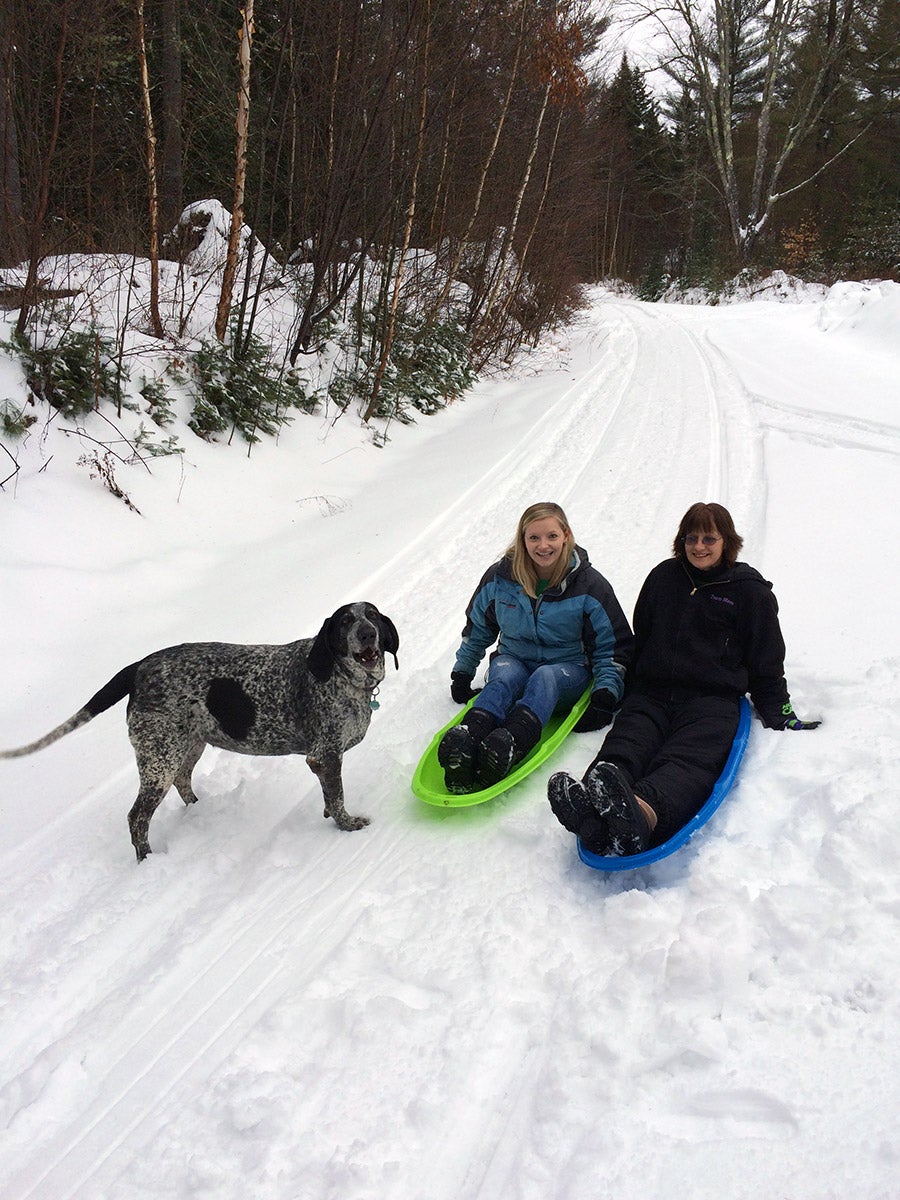 I should get this out of the way first, before my story gets confusing. My family owns a dozen or so snowmobiles, or sleds, as we call them. When we take them out, we're taking the sleds out. When we use a plastic sled, we call it sliding. I've never known it this way, but I've been told that plopping your butt on a plastic sled and taking off down a hill is typically called "sledding." Just not in this story.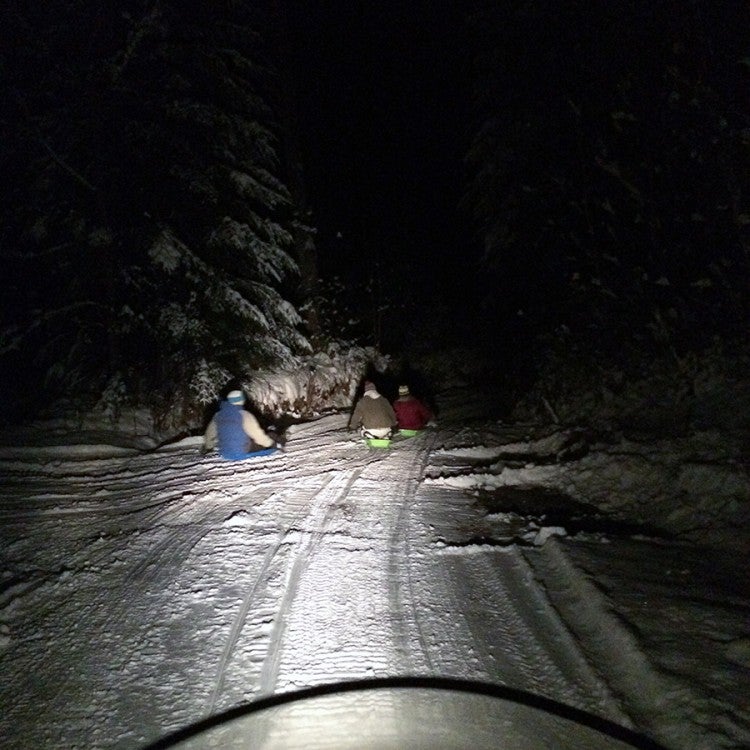 I've been sliding down our mountain on my own since I was 4. In the daytime or in the pitch-black night, where I use the white banks and dark trees as my guide.
Our mountain is sort of legendary. Why, you ask? When you're sliding down the mountain, you're picking up an epic amount of speed. Epic, as in 45mph epic. On a plastic sled. In 10°F weather. The colder it is, the the harder the snow, and the faster you fly.
How do I know I was going that fast? My brother was tailing close behind me with a snowmobile, clocking my speed on the odometer. The unspoken rule is, if you think you might spin out, bail into the ditch, so you don't get run over. When I tell anyone outside of my youth about my award-winning speed runs, they typically look horrified. It sounds absolutely dangerous, right?
Maybe it is, but I've reached the ripe old age of 26 with no more than a few bruises on my backside. I think I've said it before about us northern folk being hearty and fearless. It's true! 
With 22 years of sliding practice under my gloves, I'm a professional. Like, if sliding on a plastic sled were a sport, I'd be an Olympic athlete. And as a professional, gold-medal athlete, I can tell you nothing warms you all the way through quite like a mug of hot cocoa.
There are so many different types of hot chocolate; everyone has a specific way they prepare theirs. Milk or water. Milk, white, or dark chocolate. Marshmallows or Fluff™. Microwave or stove top. Packet/canister or homemade.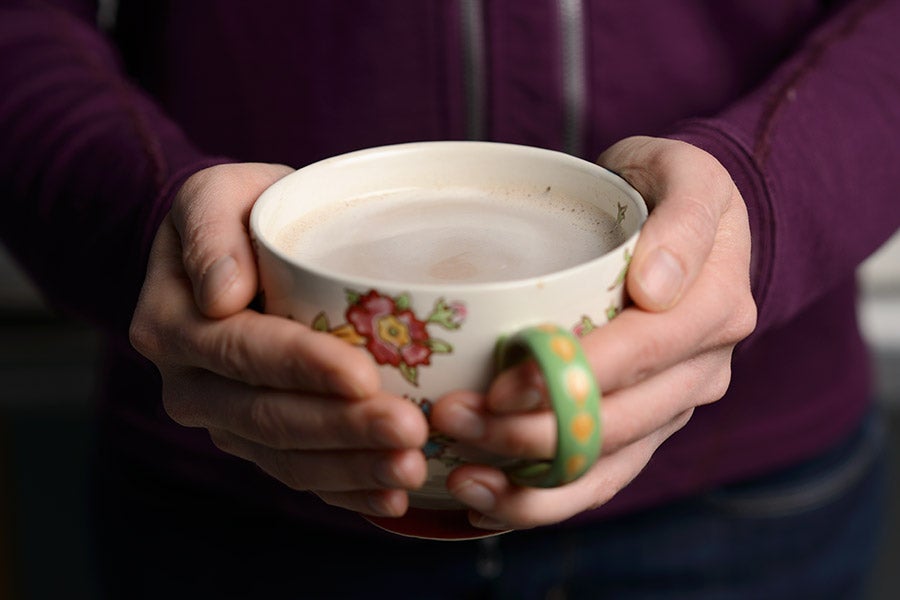 Are you looking to make your hot chocolate from scratch? Our Homemade Hot Chocolate recipe makes the base for creamy, dreamy cocoa that will warm up even the coldest days. It yields seven servings of cocoa, but the recipe can easily be doubled or tripled and stored in an airtight container.
In my opinion, if you're going to enjoy a mug of liquid chocolate, it should be made with the best ingredients possible. Make all that sugar worth it!
I grew up in a "canister" family. There was always one in the pantry, which meant I was always a few spoonfuls away from a warm mug of chocolate. Since I started working at King Arthur Flour though, I've really embraced making everything from scratch. It's a toss up. I love hot cocoa any way I can get it!
Hot chocolate can be as tame or as wild as your imagination can make it. I took a tour around the test kitchen, to see what sorts of yummy things I could flavor my drink with on one particularly chilly afternoon.
A few spoonfuls of peppermint crunch had me reminiscing about the holidays. The tiny pieces melted quickly into the hot liquid, so I didn't have to worry about a mouthful of peppermint goo in my last sip.
Espresso powder will turn your warm chocolate beverage into an instant "mocha." No barista skills necessary! Use anywhere from 1 teaspoon to 1 tablespoon, depending on how coffee-like you prefer your drink.

Once the cocoa is made, the next step is trying to figure out what to top it with. Marshmallow, whipped cream, Fluff™...they're all too tasty to have to pick a favorite.

Marshmallows are easier to make at home than you might think. They're also a million times more delicious than their store-bought cousins!

Marshmallow Fluff™ is always my go-to cocoa topping. It spreads and covers the drink all the way to the edge, so you have to slurp through the fluffy cream to get to the liquid beneath. If you don't live in a part of the country where it's easily available in grocery stores, our homemade marshmallow spread recipe is a must make.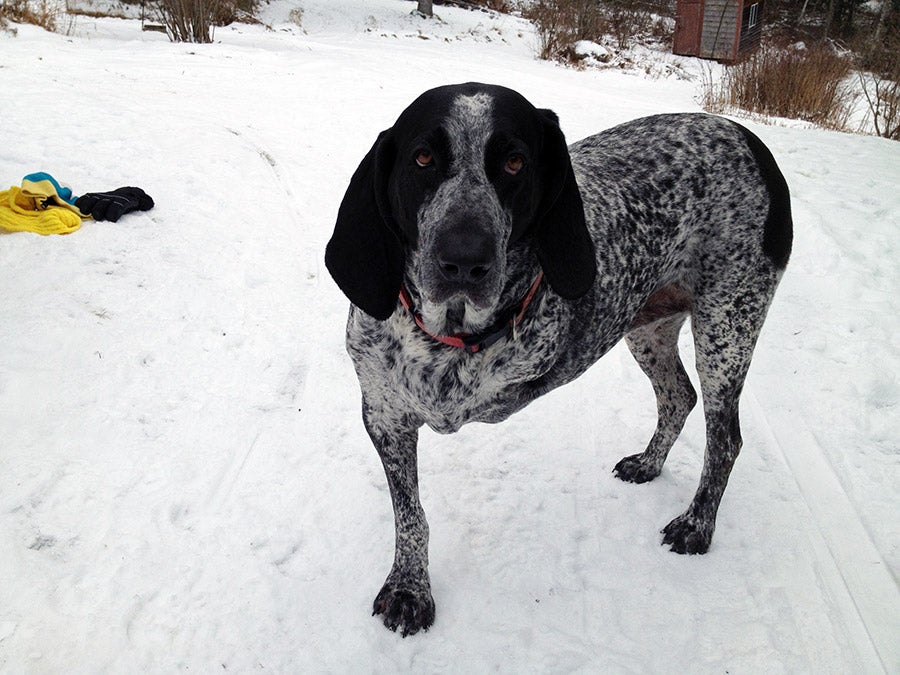 Hot chocolate is drink that's rich and indulgent and fun. I hope this particular blog post made your mouth water and mind drift to a warm mug of the good stuff.
However you make it, I hope you make an extra cup for someone you love, so you can curl up and enjoy them together. My extra cup always goes to my mama, my favorite sliding buddy. Well, second favorite. Three-legged wonder pup, Honey, will forever be my #1. She's always begging to go!
Happy winter!
If you're looking for more cozy comforts, check out our Cold Weather Classics recipe collection.