Baking with sprouted wheat flour
Creative takes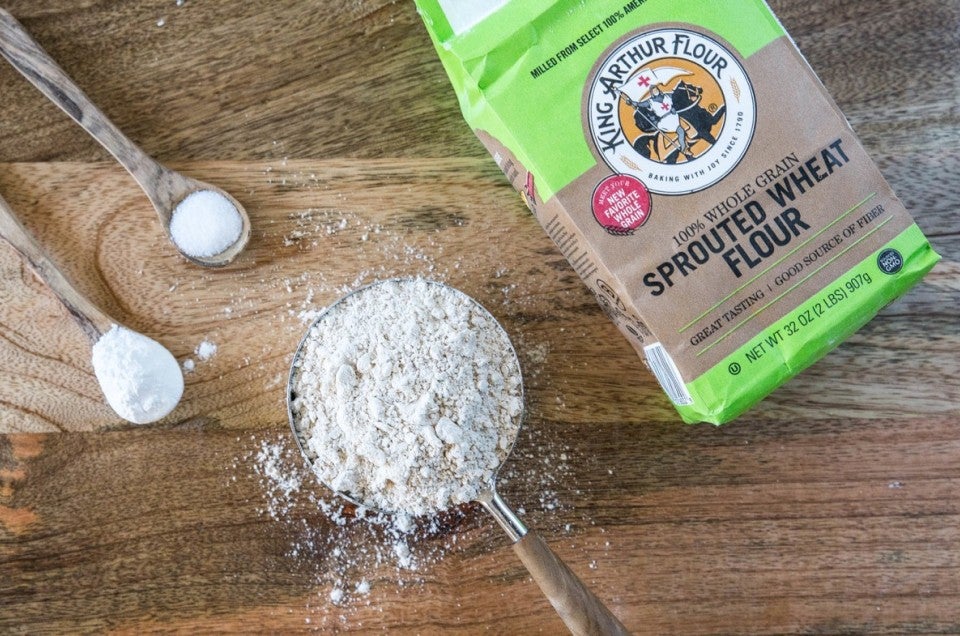 You love to bake. Your chocolate chip cookies are classic. Your pie crust is without peer. Your muffins? Magnificent. So why mess with a good thing by substituting a whole grain, like sprouted wheat, for your favorite all-purpose flour?
Because you need to get past your fear of whole grains. Or your resistance to change. Or simply your baking complacency. I mean, why NOT try an exciting new ingredient that delivers great taste, excellent texture, and added nutrition to boot?
We recently connected with bloggers around the country, asking them to come up with some personal-favorite recipes for baking with sprouted wheat flour.
The result? Well, keep reading and see. We know by the end of this post you'll be adding sprouted wheat flour to your ingredient bucket list.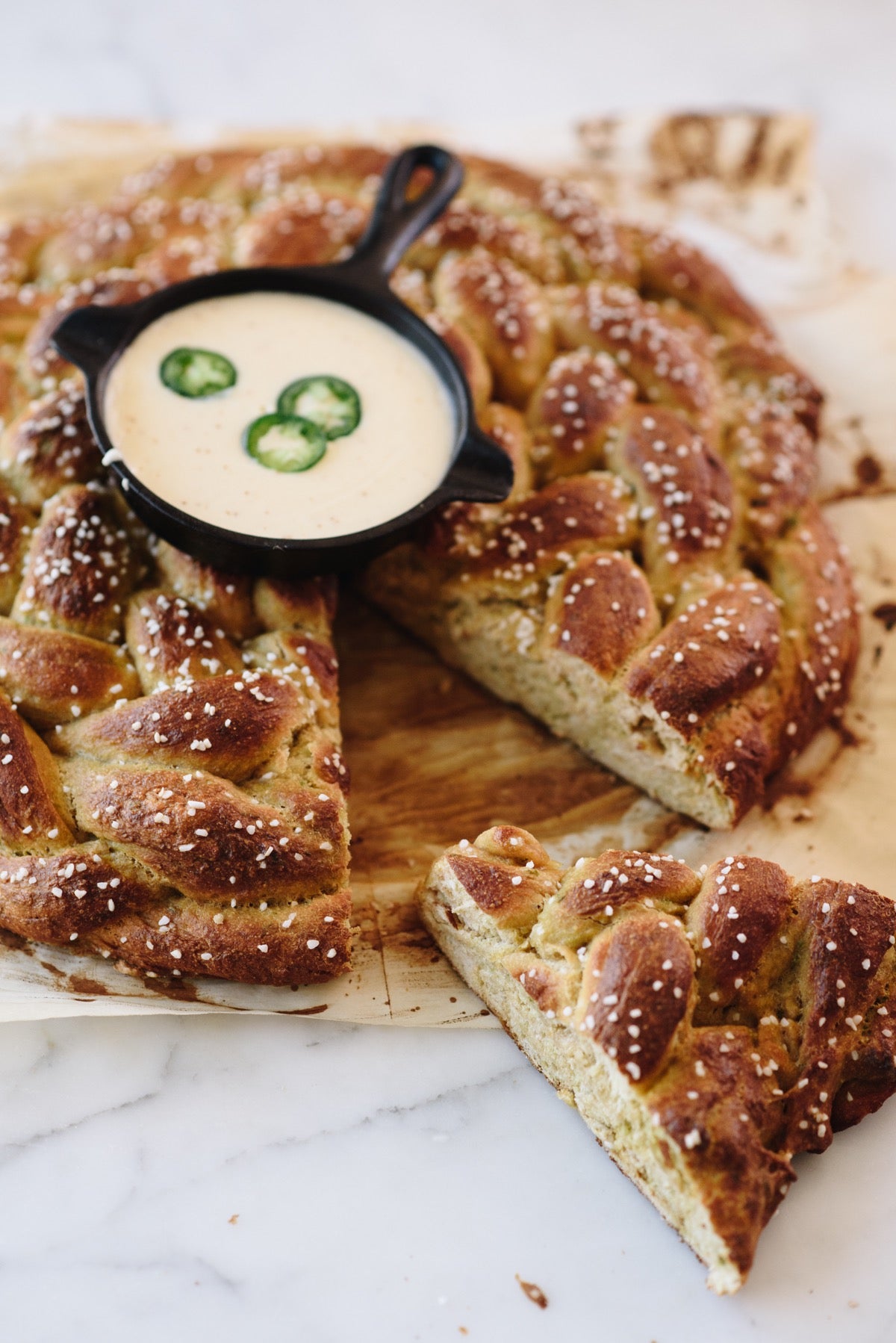 Says Katherine at The Young Austinian, "... I've decided to create a more grown-up, healthier, less microwaved version of my brother's brilliant childhood invention. Soft, hot pretzels made with sprouted wheat and fresh, spicy jalapeños, served up for a crowd (or just one if you're a teenage boy) and dipped in homemade, so-much-better-than-just-plain-ol'-melted-cheddar queso."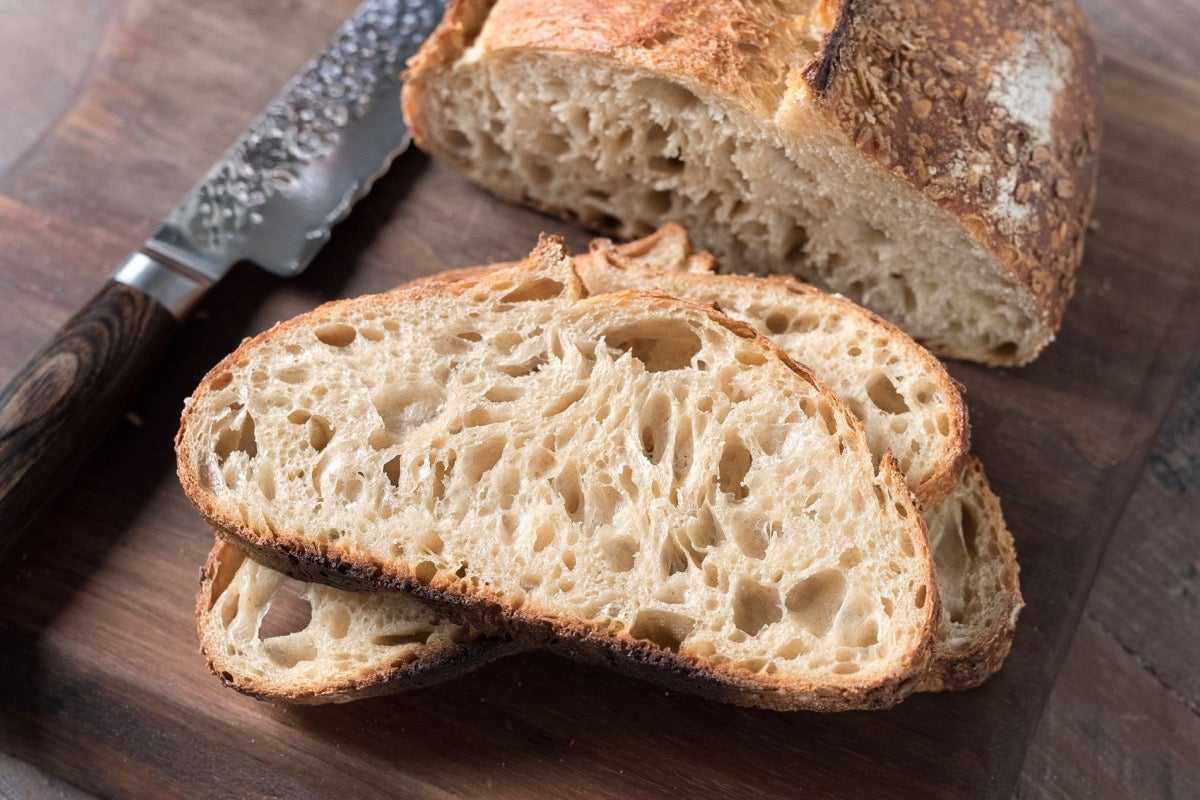 Says Maurizio at The Perfect Loaf, "This bread is a welcome shift from some of the heartier breads I've been baking lately. It has a subdued, gentle flavor profile and, according to King Arthur Flour's sprouted wheat guide, the sprouted whole grain has high fiber content and it's packed with added nutrition ... I feel like this flour would be perfect in some of my other sourdough recipes, perhaps as a substitute directly for whole wheat flour (as in red whole wheat) or even half the total white flour in a formula."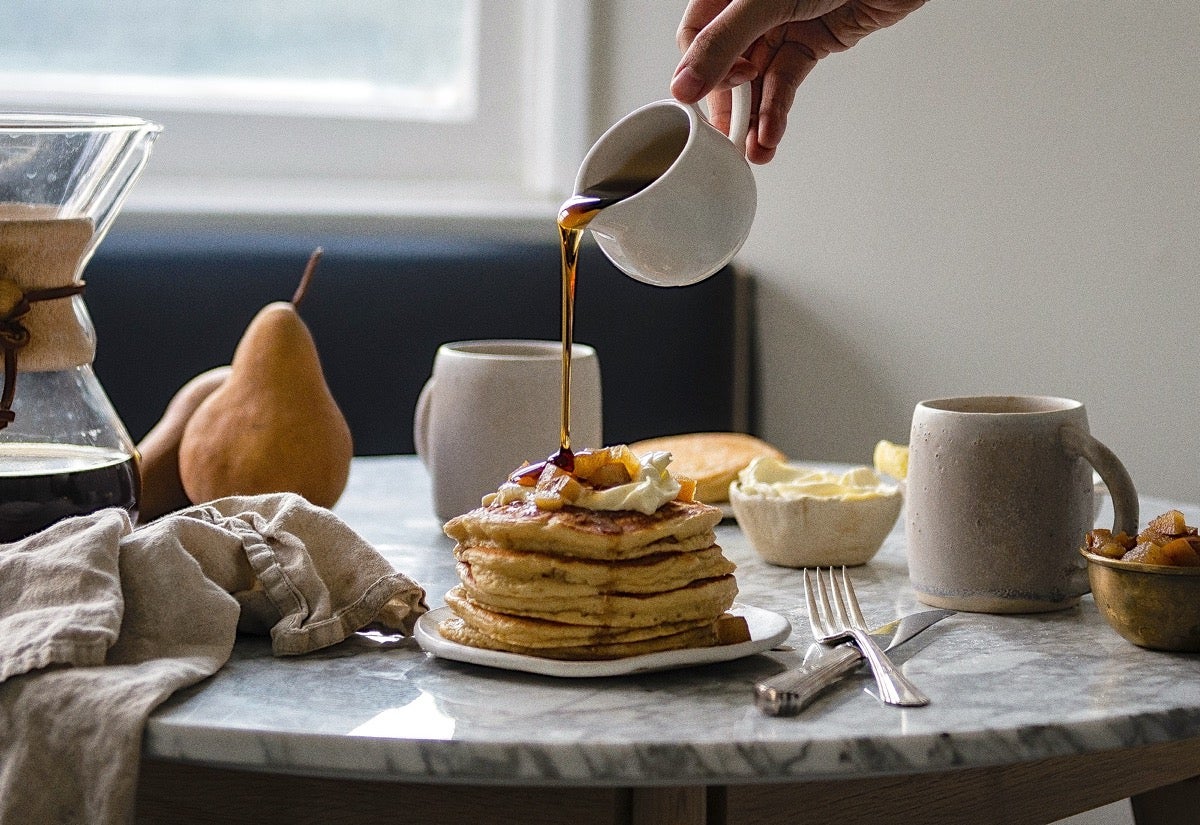 Says Cynthia at Two Red Bowls, "...lo and behold, replacing half the flour in my favorite pancake recipe with sprouted wheat flour made for incredibly fluffy, melt-in-your-mouth pancakes that I swear might have been even softer and more tender than their regular counterparts, with a subtle sweet, nutty flavor. You could go with straight butter and maple syrup and call it a day, but a quick vanilla pear compote (that I've been putting on absolutely everything) and a dollop of Greek yogurt or mascarpone never hurt anything, and it definitely didn't here."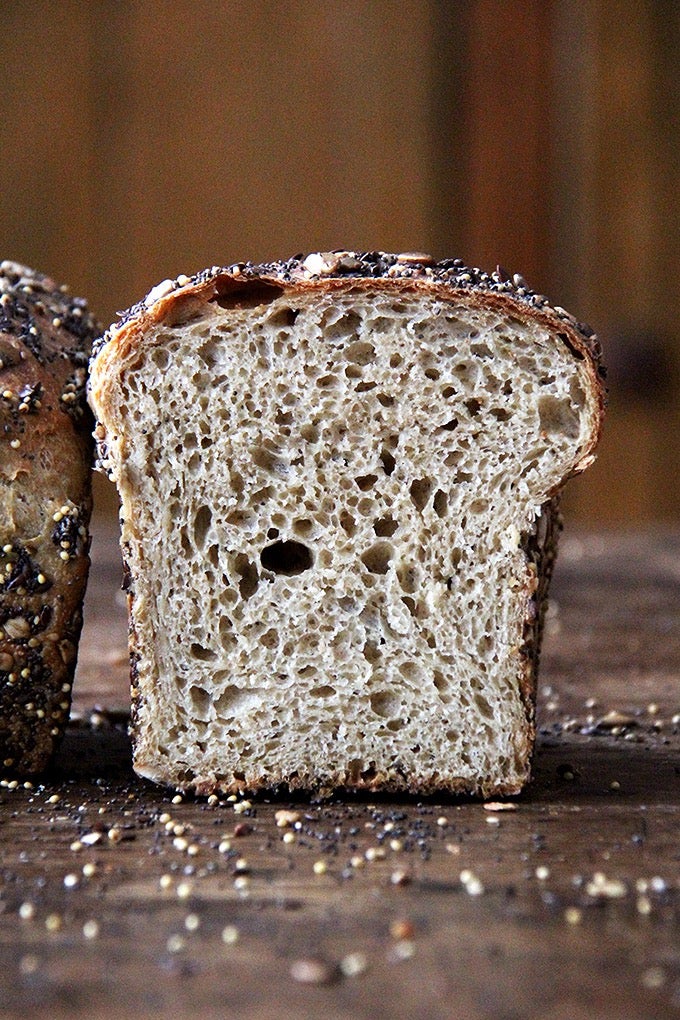 Says Alexandra at Alexandra's Kitchen, "For the past month or so, I've been baking the sandwich bread featured here using half King Arthur Unbleached All-Purpose Flour and half King Arthur Sprouted Wheat Flour. The loaves have been turning out beautifully, the crumb soft and light, the taste without a trace of bitterness."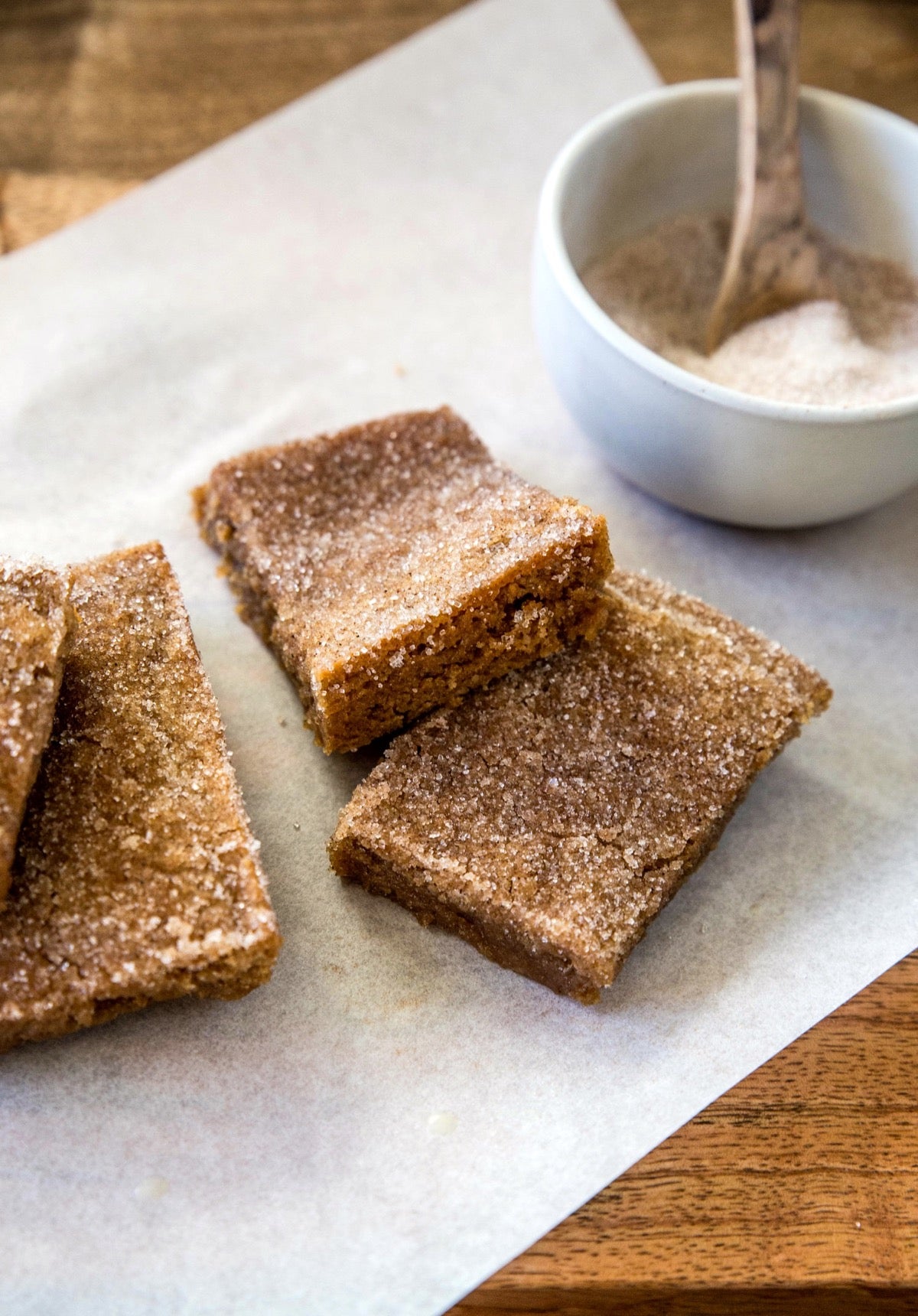 Says Kristin at Pastry Affair, "Sprouted Wheat Vanilla Chai Bars are a sweet, spiced version of a blondie. The bars are moist and chewy due to the addition of brown sugar. Covered with a layer of butter and chai-spiced sugar, the crunchy top and dense interior provide a contrast in textures."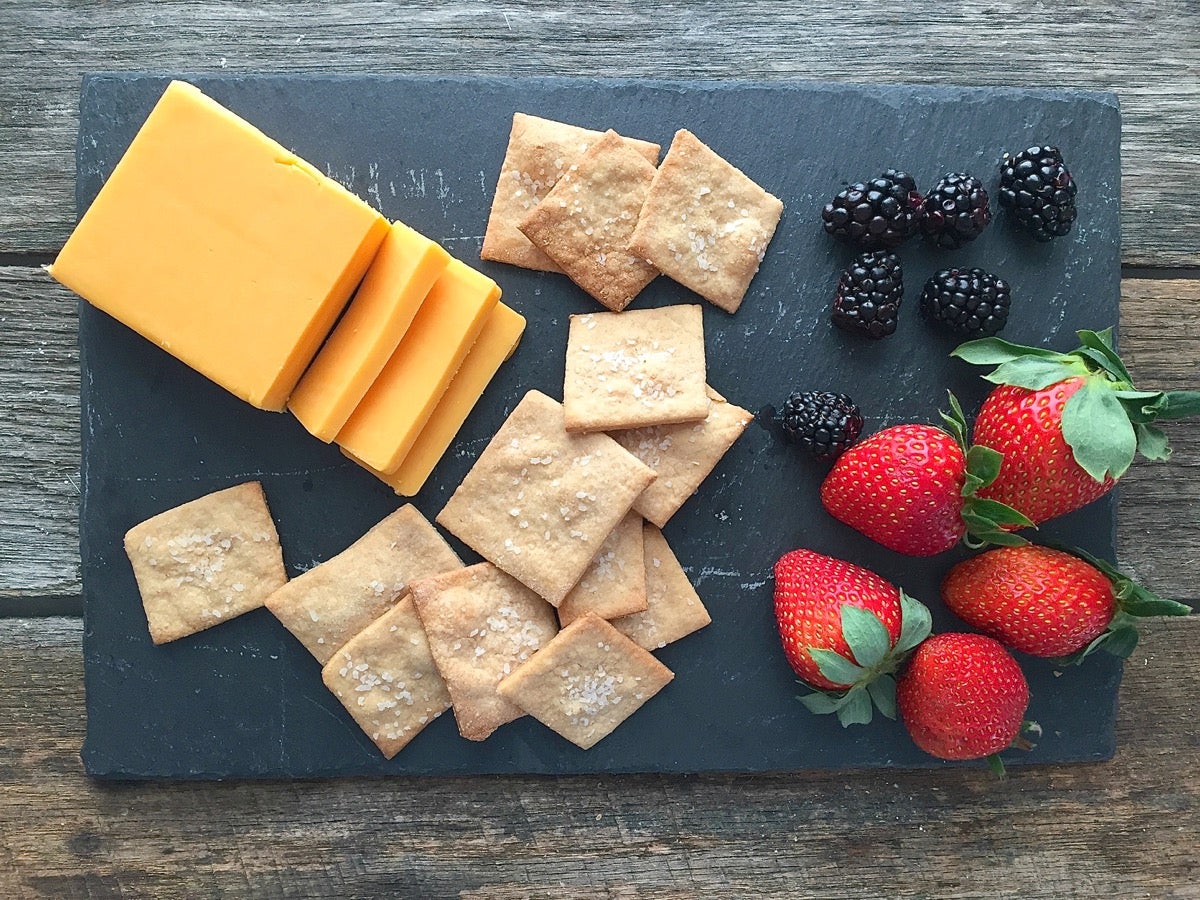 Says Sally at Real Mom Nutrition, "The dough is made with just a few simple ingredients and is easy to roll out. Cut them to whatever shape and size you like, brush with olive oil, sprinkle with salt (or your favorite seasonings), and bake. They're sturdy enough to dunk into hummus or spread with soft cheese. My family's been munching on them all week."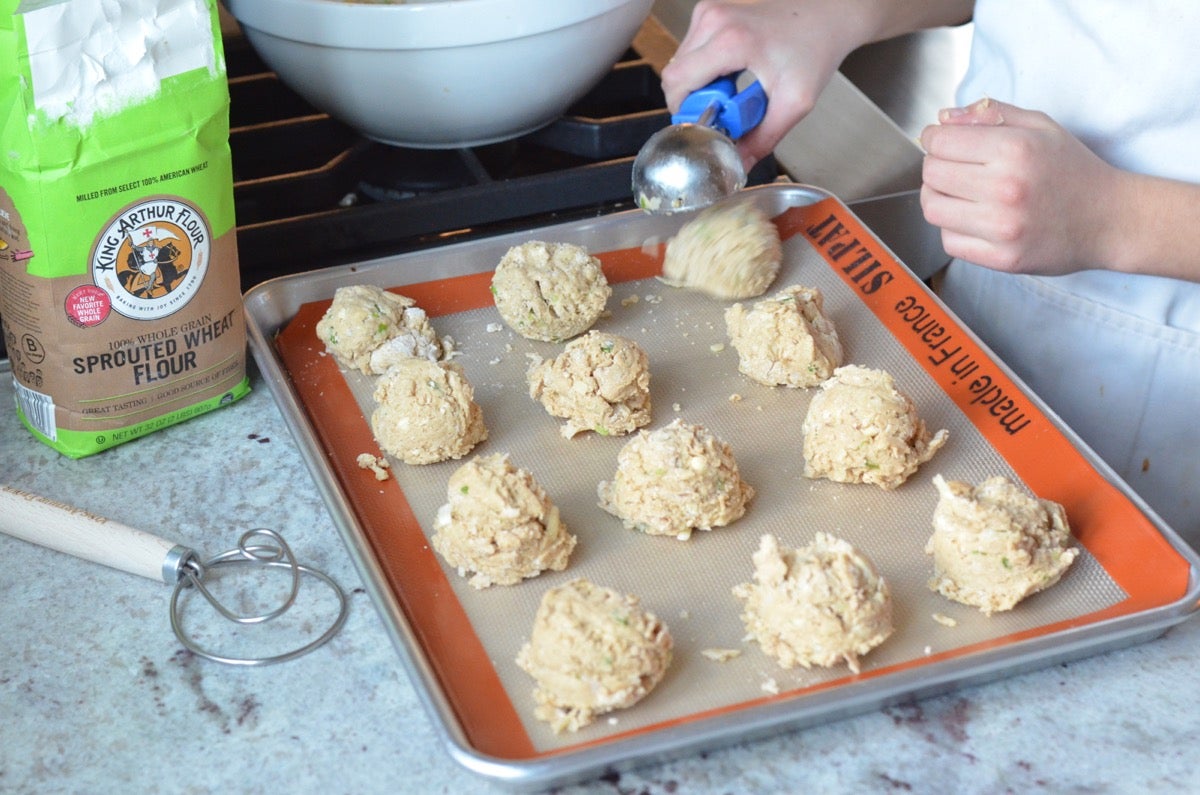 Says Lisa at 100 Days of Real Food,"I used one of King Arthur's recipes to test out the new sprouted wheat flour, and I have to say the results were sooo good. My kids kept trying to call them biscuits, but they liked them so much I literally had to cut them off so there'd be a few still around the next day! I served them with poached eggs and a salad for an easy weeknight dinner."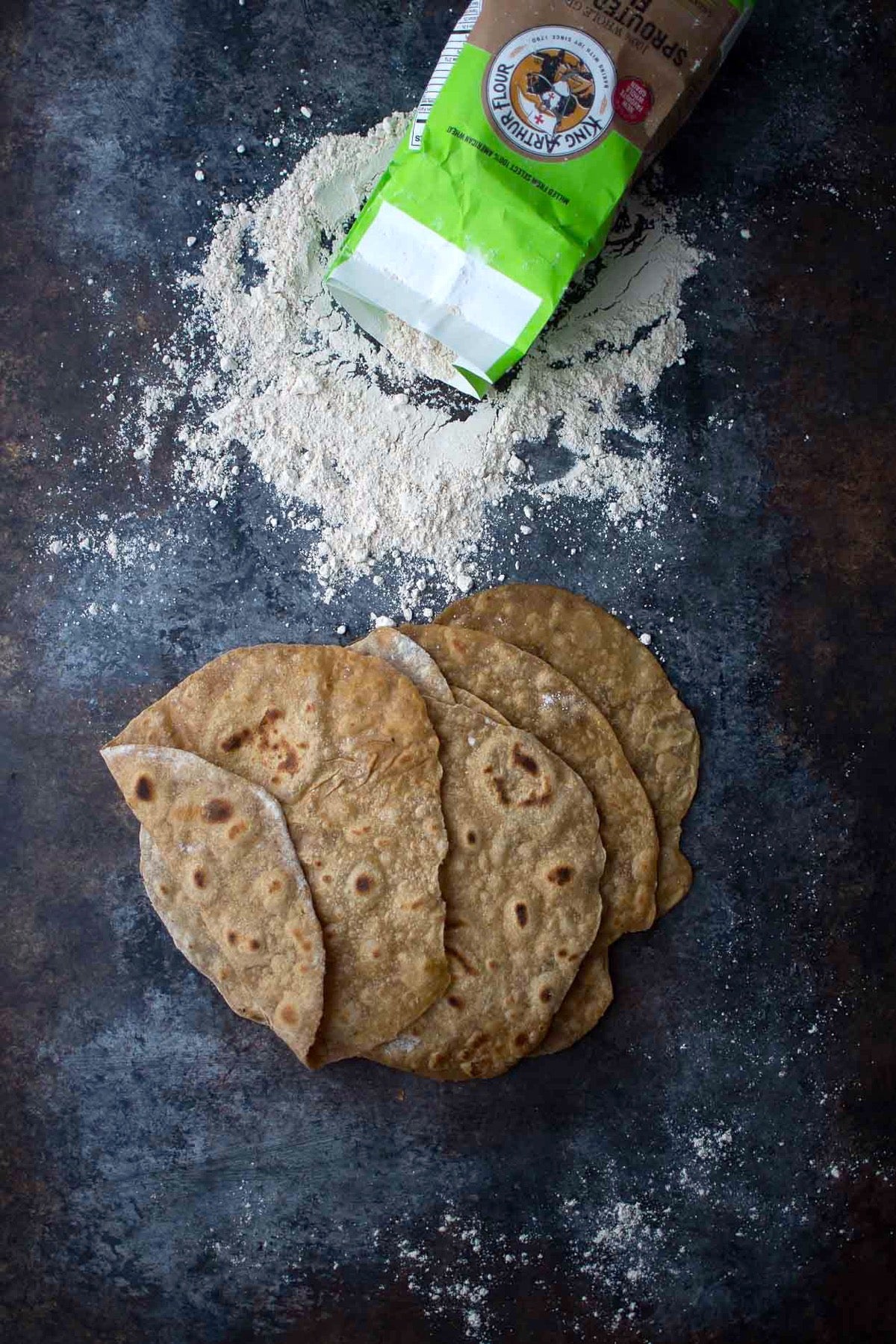 Says Jenny at Nourished Kitchen, "My husband and I had been looking for a good reliable flatbread recipe made with properly prepared grains – something that we could use to wrap up beans and chili-spiced meat when we make burritos, or one that can help us sop up fragrant curries. This is that recipe: It's easy to make, requires few ingredients, and it's incredibly versatile."
Baking with sprouted wheat flour: it's a change for the better.
Have you tried baking with sprouted wheat flour? How do you like it? Please share your thoughts (and recipe links) in comments, below.
Jump to Comments