Desserts don't have to be difficult. That's why I love mixes so much — they simplify the baking process and cut down on the list of ingredients you need to put it all together. Especially now that the holidays are upon us — when you've got company coming, whipping together some easy pumpkin cheesecake bars should be just that ... easy.
Our new line of Essential Goodness mixes is the perfect addition to any busy household. Made from simple, pure ingredients, they have everything you want in your homemade baked goods, and nothing artificial. Not only that, for every box you buy in the store, King Arthur Flour is donating the cost of a meal to Feeding America. Nothing like doing good while doing your grocery shopping!
The thing that makes these mixes really stand out from others (aside from how good they taste!) is all the tips that come with them. Like turning Vanilla Bean Cheesecake Bar Mix into seasonally delicious easy pumpkin cheesecake bars. See how easy it is —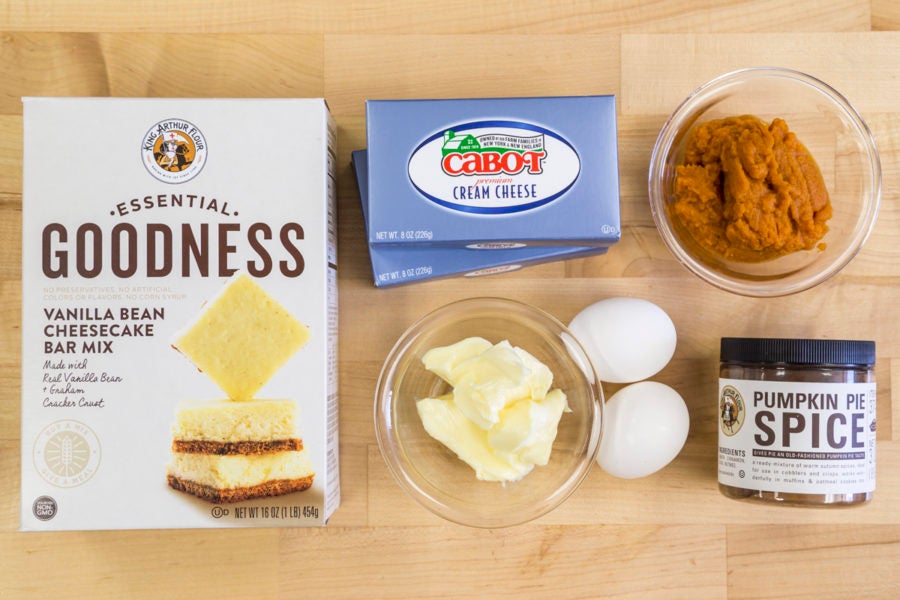 All you need is:
Essential Goodness Vanilla Bean Cheesecake Bar Mix
1/2 stick (4 tablespoons) butter, melted
two 8-ounce packages cream cheese, at room temperature
2 large eggs
1/2 cup pumpkin purée
1 1/2 teaspoons pumpkin pie spice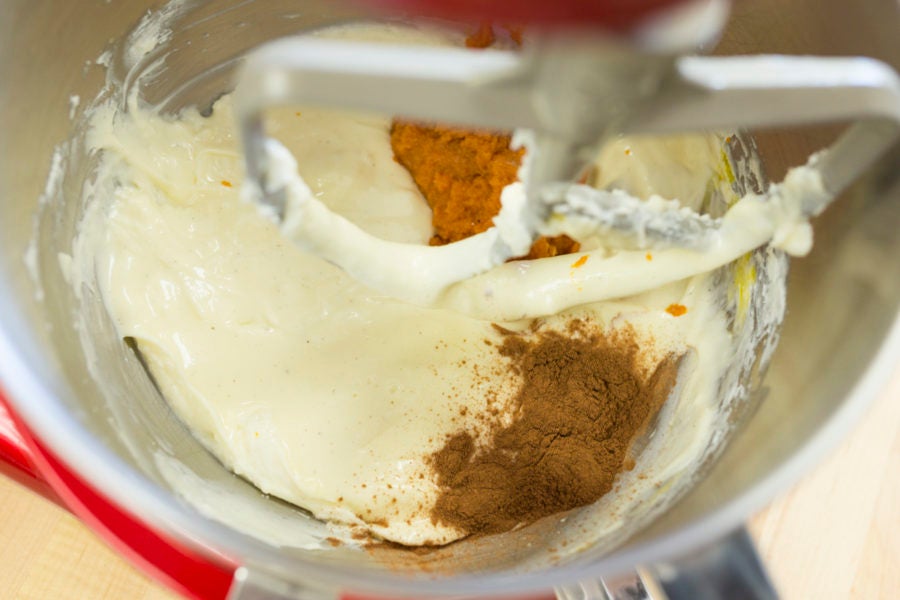 Make and bake the crust according to the mix instructions.
Make the filling according to the mix instructions, stirring in the pumpkin purée and pumpkin pie spice after fully incorporating the other ingredients.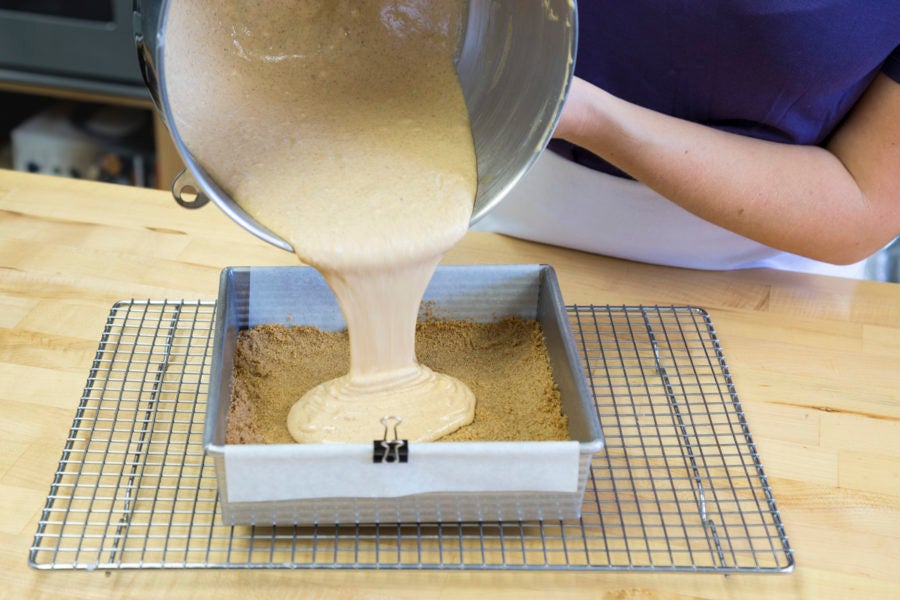 Pour the filling into the hot baked crust and bake according to the vanilla cheesecake bar instructions. Because of the added liquid from the pumpkin, your bars may take an additional 5 to 10 minutes for the filling to bake.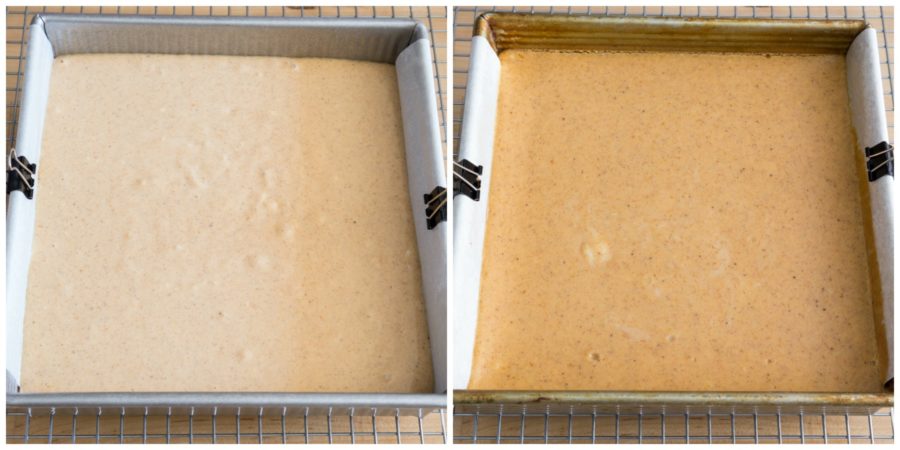 You'll know it's done when the filling is set except for a small wiggle in the center when the pan is shaken.
Cool the bars for 1 hour at room temperature, then chill in the fridge for at least 3 hours (or overnight) before cutting.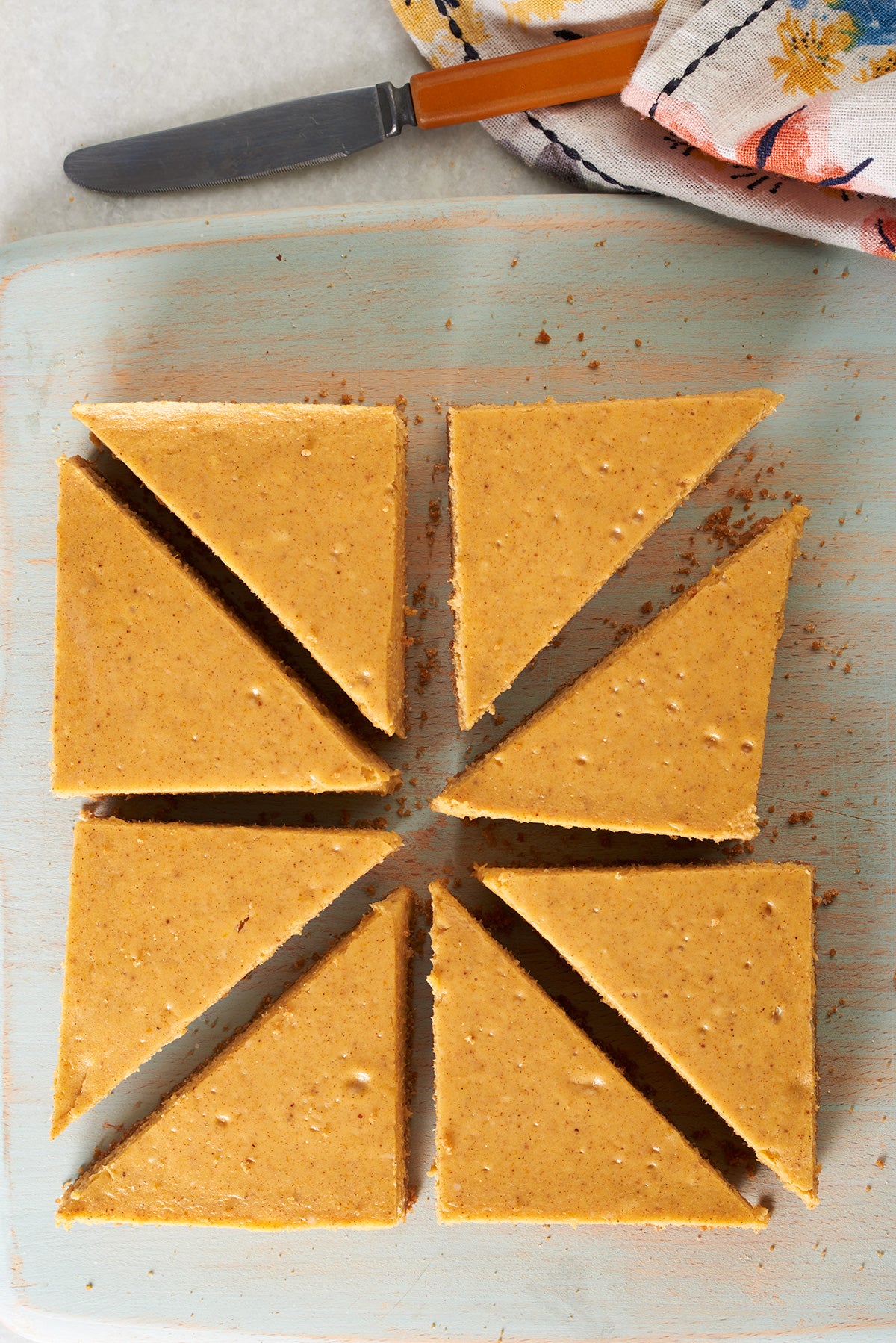 If these bars have inspired you, check out all the other delicious ways you can transform cheesecake bars! You'll find the Essential Goodness mixes in grocery stores all across the country. Use our handy tracker to see what stores near you carry them. And, of course, they're always on our website. Happy baking!