Whole-Grain Baking
Goodness in every grain, from the pages of Sift
The harvest of recipes in
the Fall issue of Sift magazine includes a tasty collection of recipes for whole-grain baking. Nutritious and delicious are one and the same when you bake with a well-designed whole-grain recipe. Whole grains are well-suited to strong flavors, and when combined with spices, vegetables, and fruits, create baked goods that will impress even the pickiest eater. Join us as we explore some of the many ways whole-grain baking can surprise and delight, as we let the taste and texture of these recipes do the talking.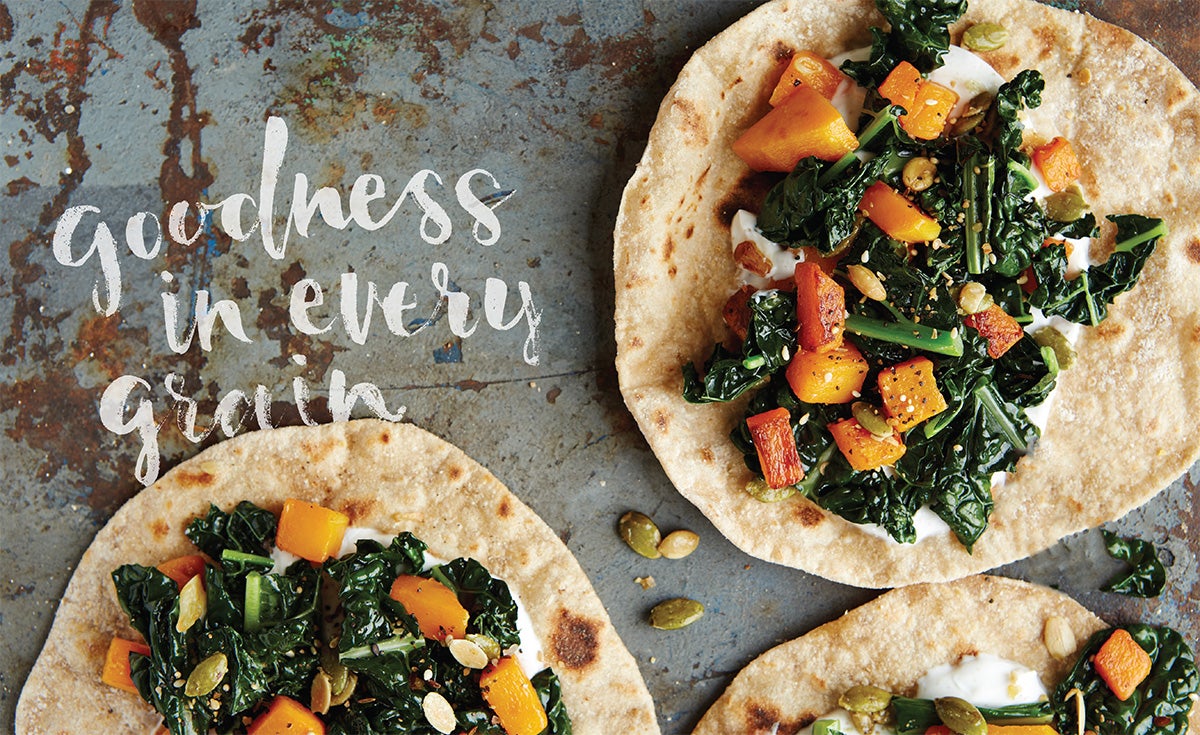 Sprouted wheat is a great way to dive into whole-grain baking. Its milder flavor and whole-grain goodness bring lots of nutrition to anything you bake with it. Start off with the simplest of breads: this chapati. An everyday unleavened bread that's served all over South Asia, it's simple to put together, rolls out easily, and is one of our favorite ways to round out a meal.
To make the tasty dish you see above, season some Greek yogurt with za'atar or cumin, and spread on warm chapatis. Sauté kale with garlic, and toss with roasted butternut squash, pepitas, and sesame seeds. Spoon over the yogurt for a quick and colorful lunch.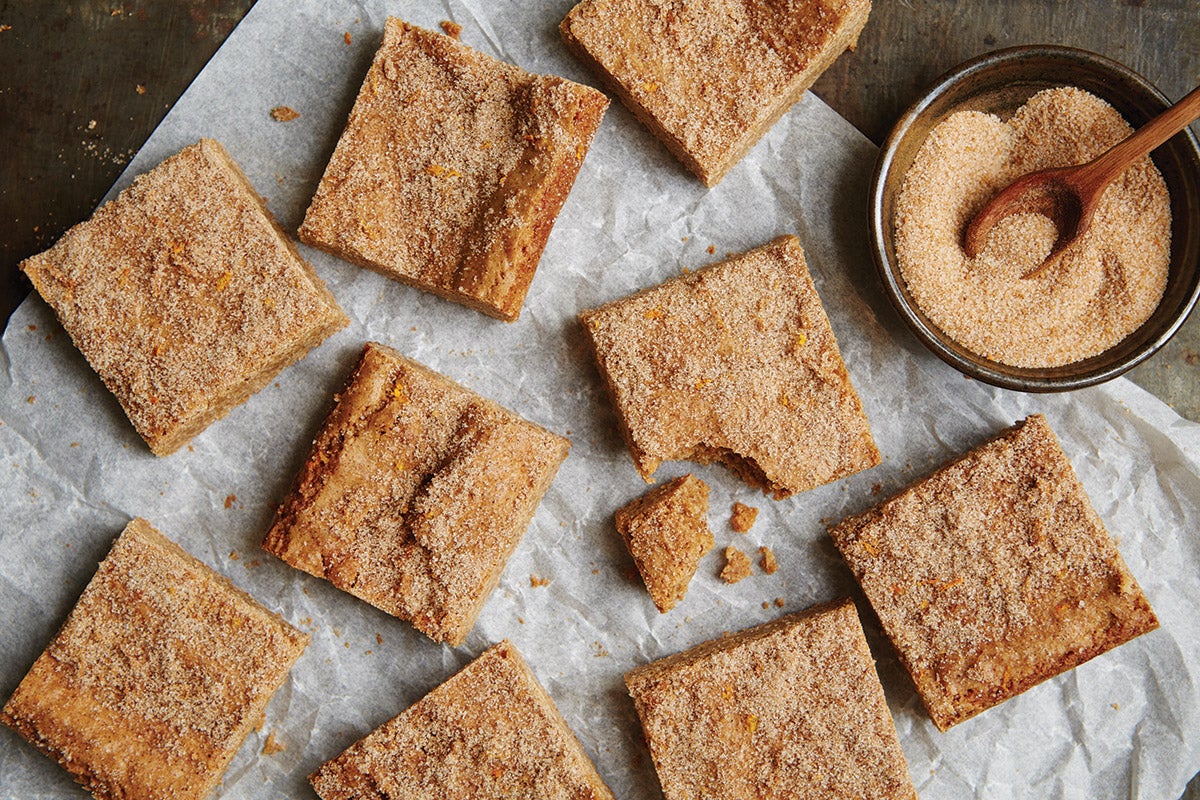 A unique take on the classic blondie, these bars sport a crunchy, chai-spiced top and moist, chewy base. They're an excellent partner for tea or coffee, and a drizzle of white chocolate can dress them up nicely for special occasions.
A touch of mashed, cooked yams in the dough give this bread moist texture and golden color. Studded with fruit, a bit of spice, and nuts, it's a sandwich bread with plenty of personality. The dough makes a terrific dinner roll, should you be looking for ways to fancy up the breadbasket for company.
We're so fond of this cake we doubled it! Quick and simple, this super-moist, whole-grain cake is packed with fruit, nuts, and spices. A great snack cake, it doesn't need frosting, unless of course you're dressing it up for a party.
This timeless flavor combination has been comforting kids of all ages for years. Particularly well-suited to coffee break or lunch box, these bars travel well, are deeply apple-flavored, and packed with whole-grain goodness.
Whole-grain baking needn't be scary; good recipes make the change a tasty adventure. 
Want to know more about baking with sprouted wheat? See our sprouted wheat baking guide. 
Jump to Comments