The Coupe du Monde de la Boulangerie – the World Cup of Baking, a.k.a. the "bread-baking Olympics" – is being held in Paris this week. Teams of bakers from all over the world have represented their respective countries in the quest for the top prize. Several members of our King Arthur Bakery team are onsite, including Jeff Yankellow – a former Team USA captain who's been sharing his experiences here since the Coupe began Saturday.
Walking around Paris never fails to satisfy.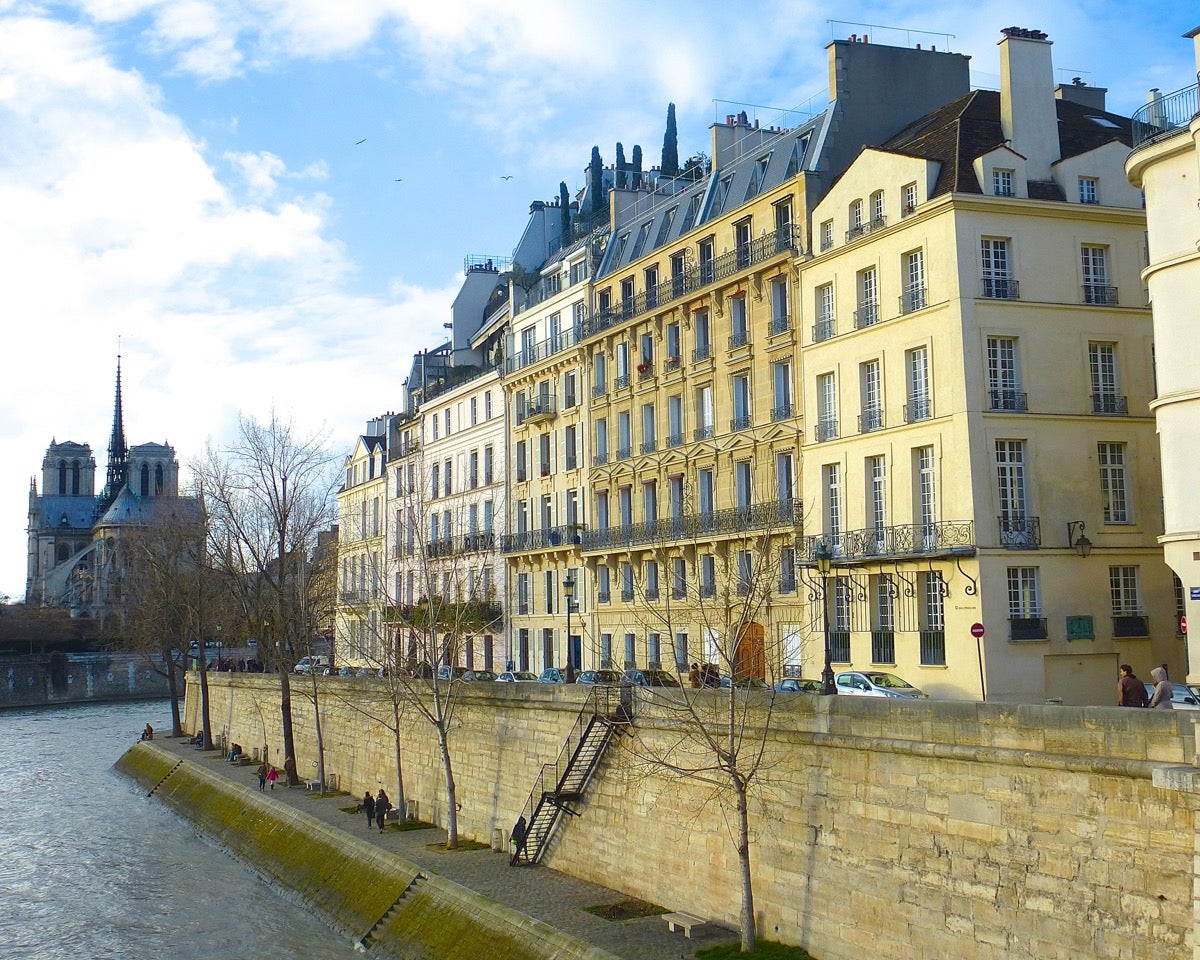 There are so many reminders of how much history is here.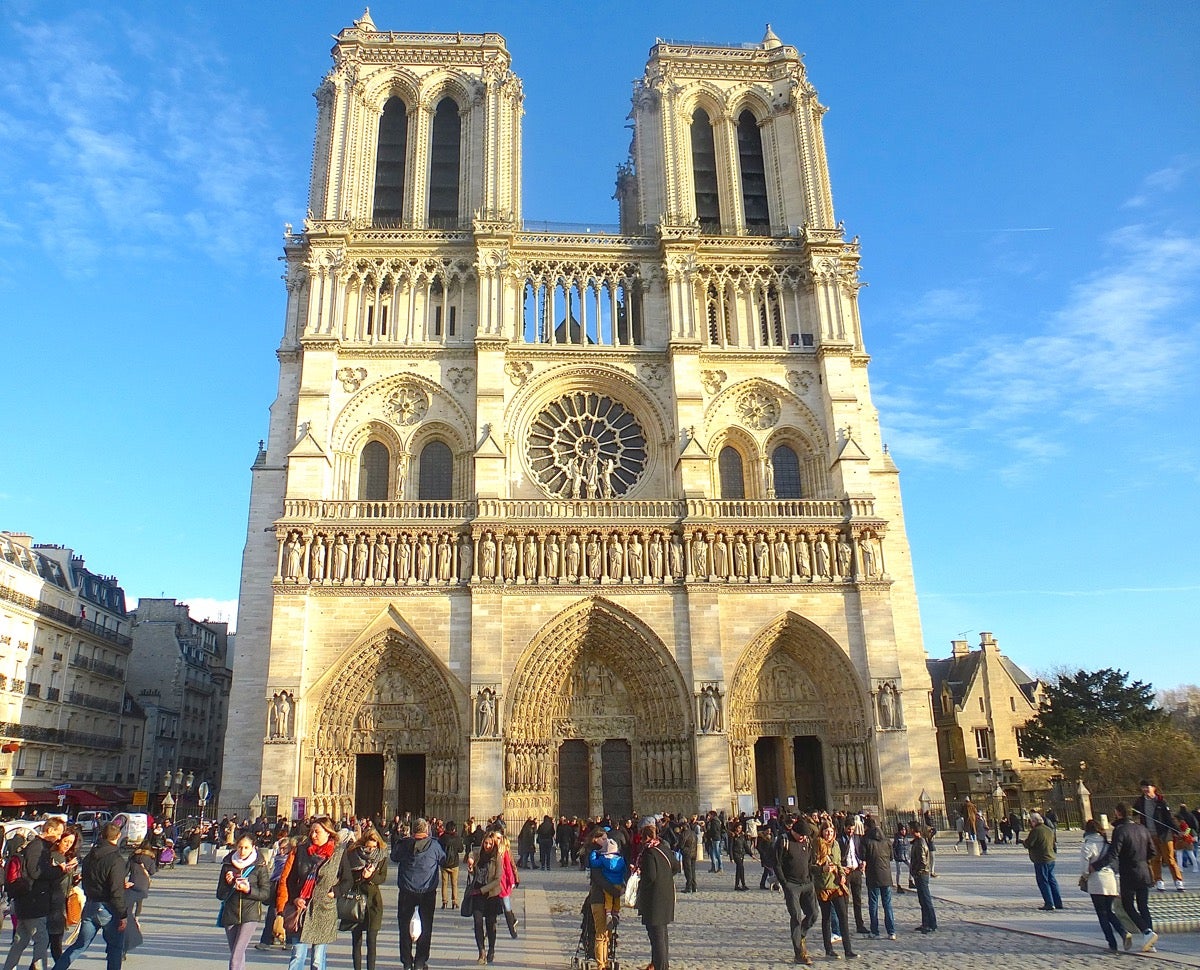 All you need to do is look up at the buildings along the Seine, or spend time at the Cathedral of Notre Dame or any other of the many in the city.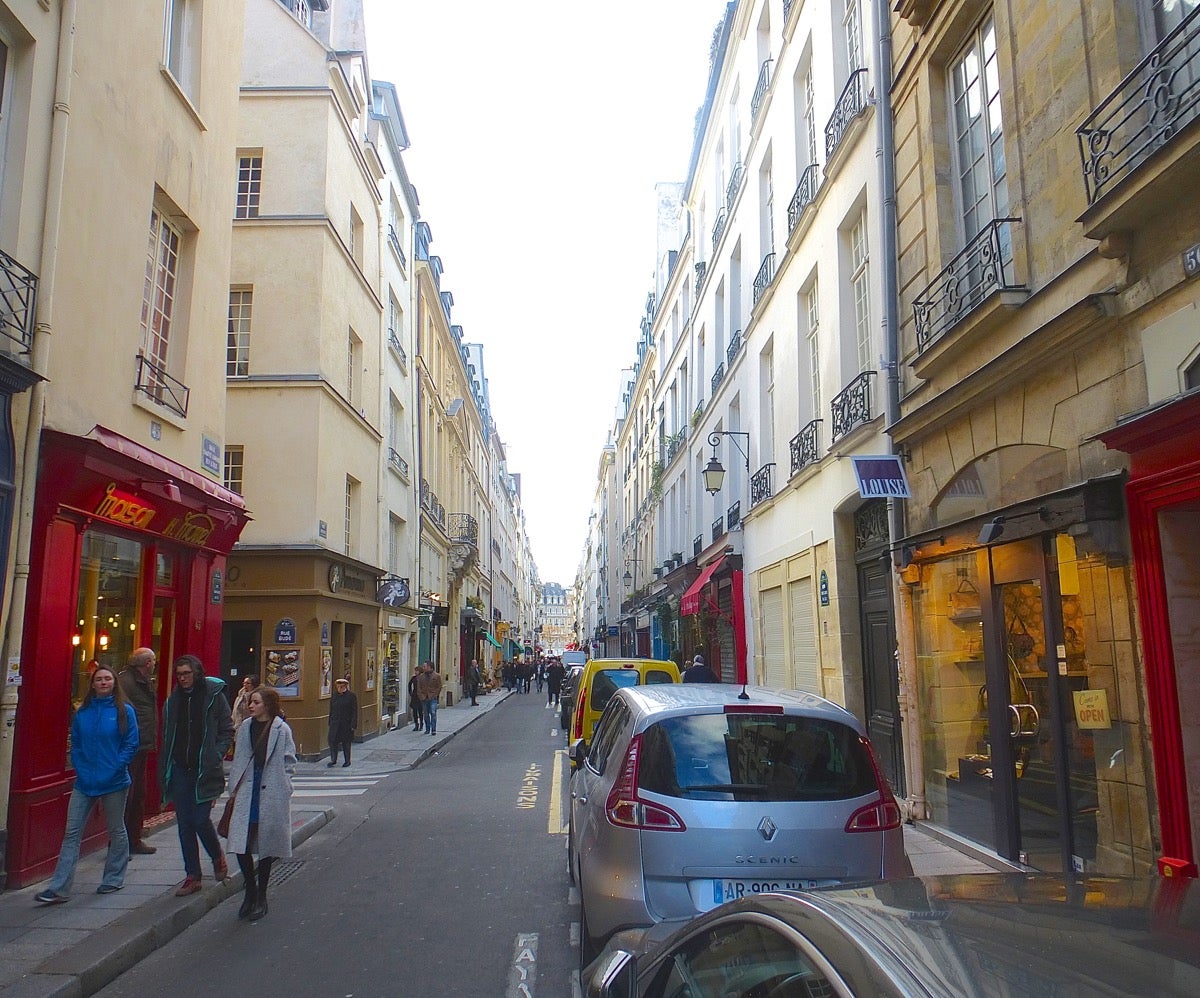 Or navigate your way down a street that was clearly not originally meant for modern traffic.
Paris is a magical place.
Today we took a break from both the Coupe and Europain, the accompanying bakery exposition, for some inspiration and admiration. Sunday is a day of rest in Paris (and all of France), so not every shop was open. But the forecast for tomorrow is for rain, so we didn't want to take a chance.
Paris has around 1,600 bakeries. Add the chocolate shops and pastry shops, and there are still too many to see in a day, even on a Sunday.
We had one goal: to visit as many bakeries, pastry shops, and chocolate shops as would fit in the day.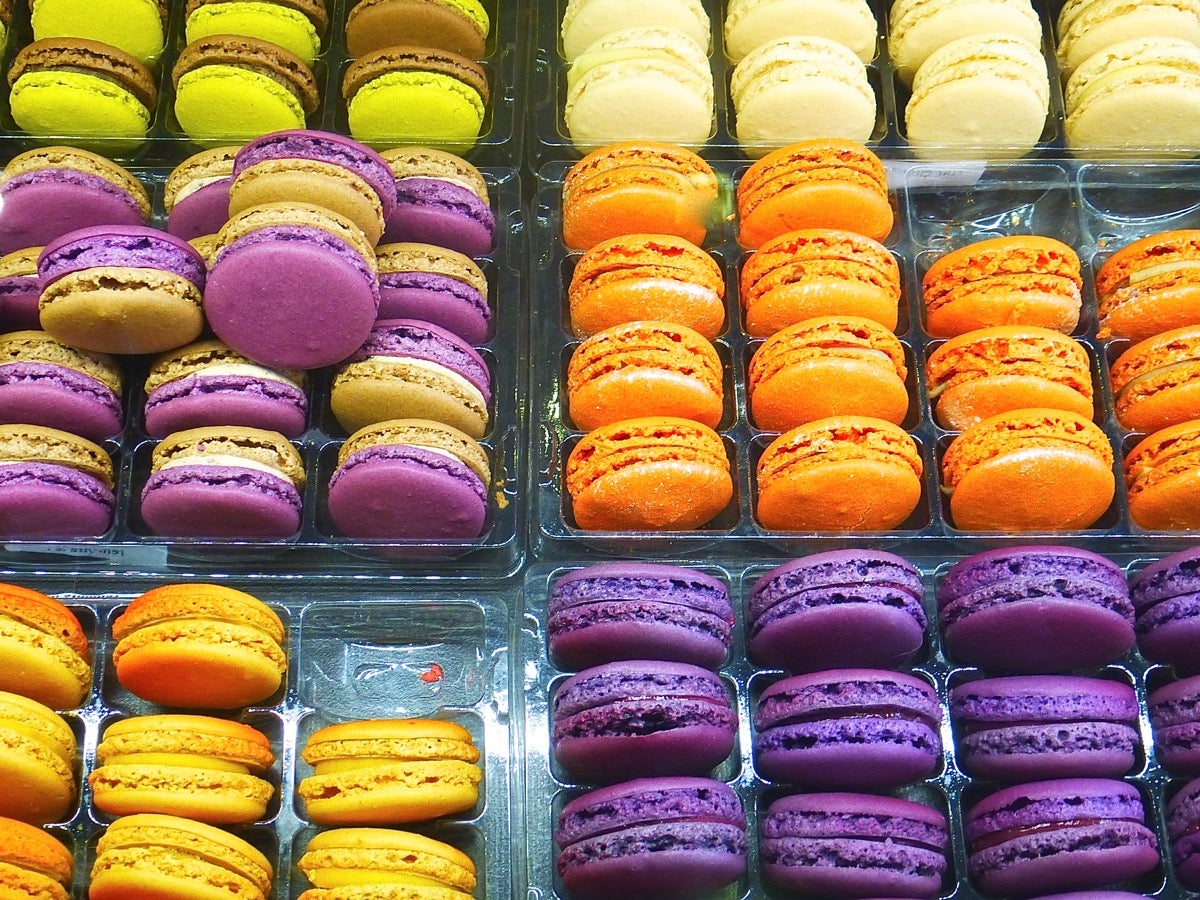 I won't spend time talking about each shop, but will let you enjoy the beauty of their work and perhaps imagine that you're here enjoying an éclair or a slice of apple tart (or macaron!) yourself.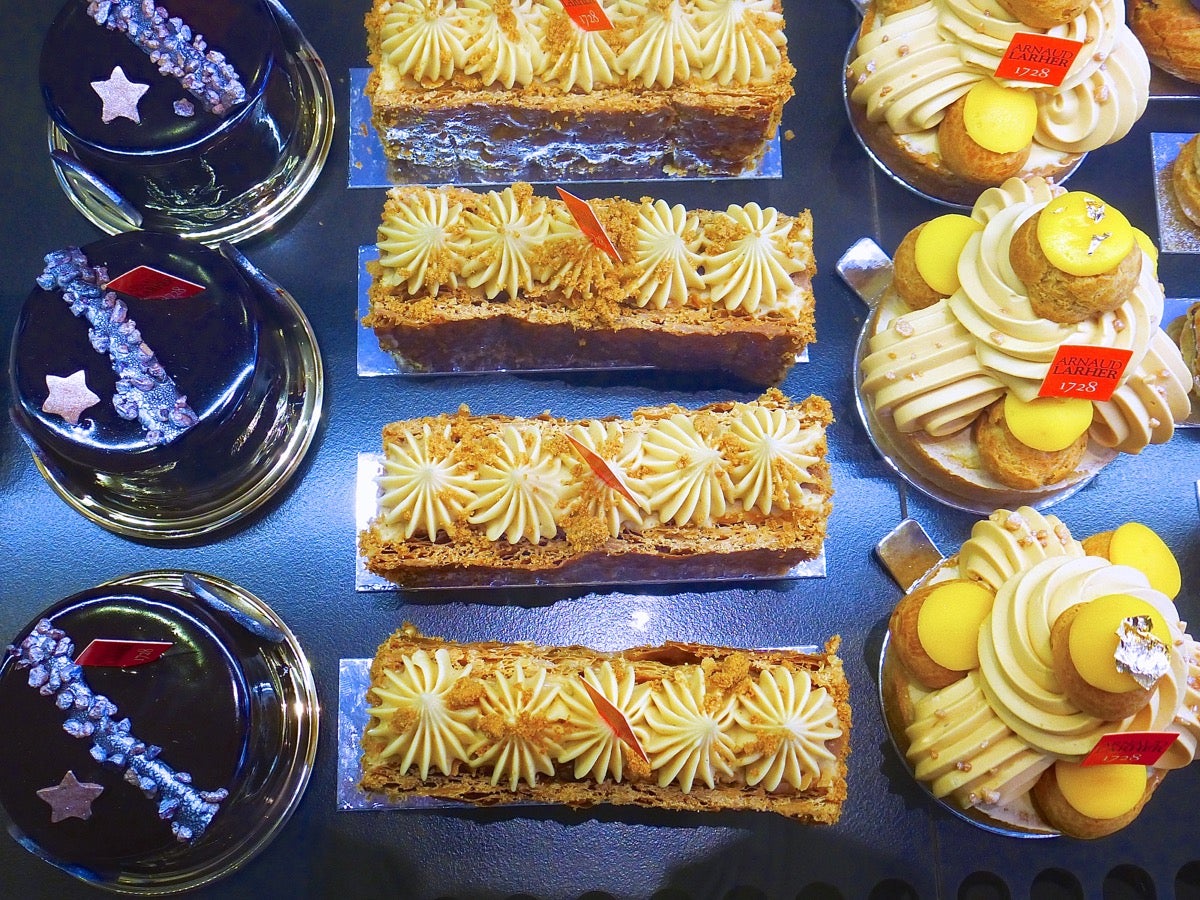 France is often associated with the best bread and pastry in the world, and their history warrants that. When a person takes a bite of something they love, it's not uncommon to hear that it's "the best outside of Paris," or "It reminds me of the one I ate in France." There's no higher praise from a lot of folks; it's their gold standard.
This may very well be true, and taste is subjective. But I do believe that often those memories aren't just about the food itself, but the moment it was eaten.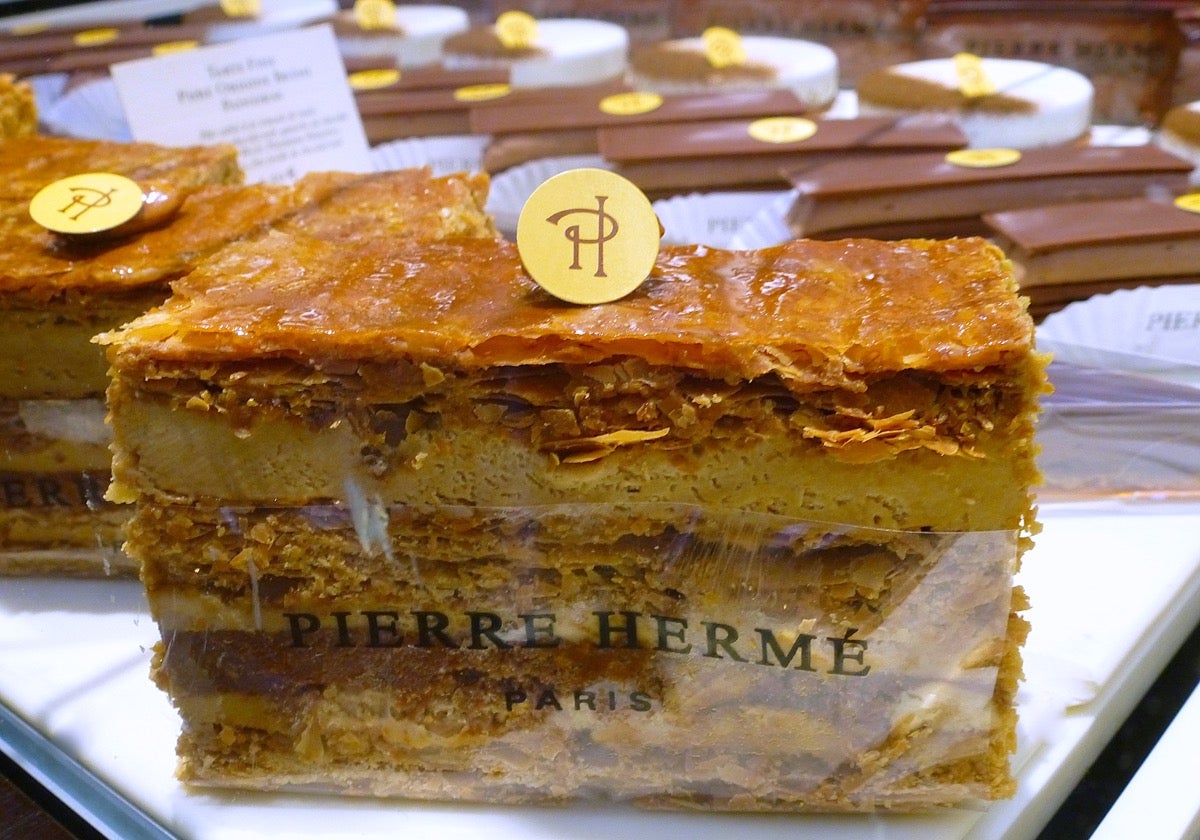 And there's no fault in that. Eating fresh vegetables out of the garden, or fish that was just caught and cooked by the lakeside, can be an irreplaceable experience. Eating an éclair, croissant, or other pastry in Paris is just as memorable, even if it's not the "best ever."
Truthfully, there's likely to be as much poor-quality bread and pastry in France as there is in the United States – if not more – simply because there are so many more bakeries and pastry shops here. It's not a matter of craftsmanship; it's just a matter of odds.
For the same reason, there are just as many great bakeshops – though we should never assume that their French address gives them an automatic pass to being the cream of the crop. It surprises me how the less than average ones get by after seeing how high the quality has reached in so many shops around the city.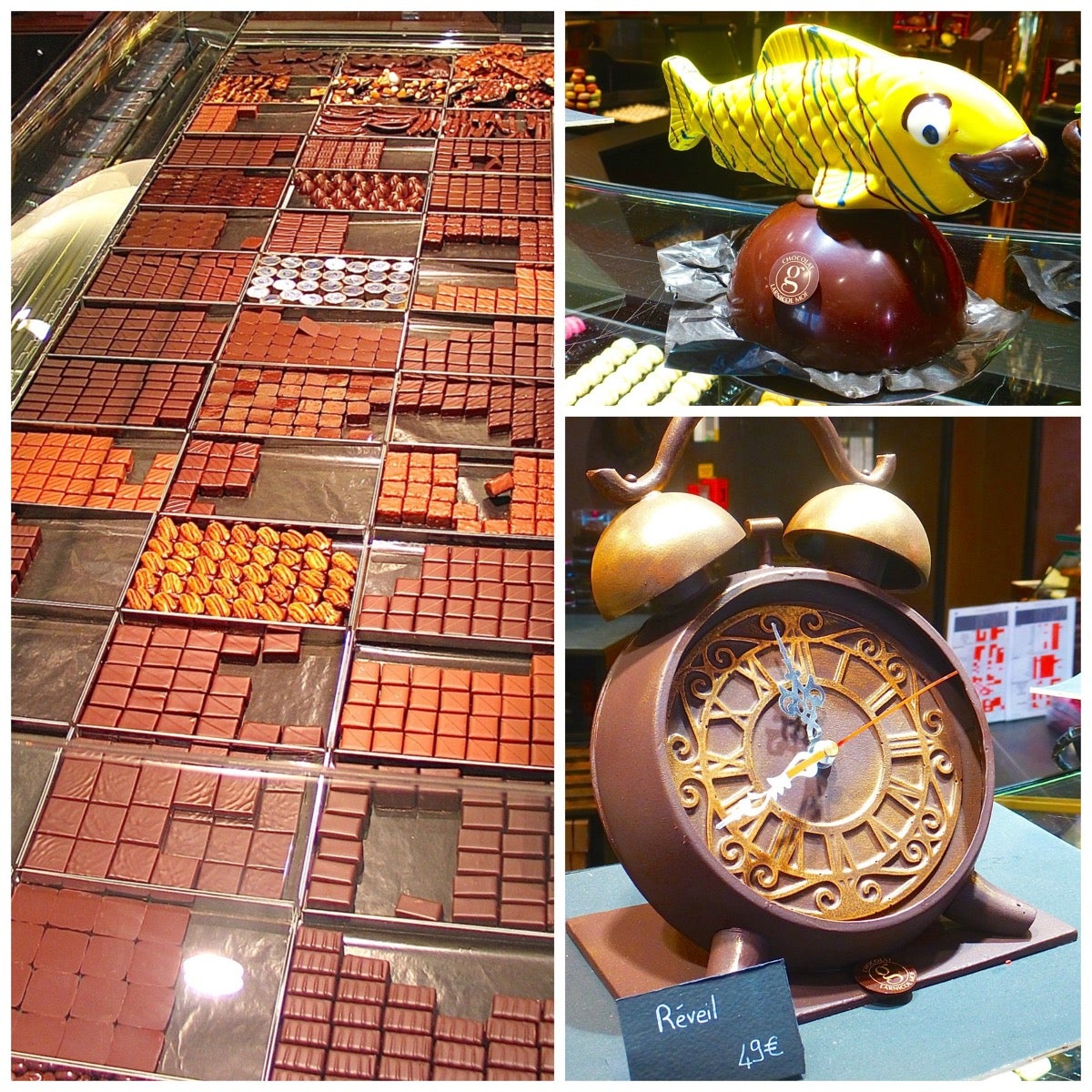 Jeffrey Hamelman and I spent our time in the 5th and 6tharrondissements. There are more shops of all kinds than ever before; and we both agree that we don't remember seeing so many chocolate shops on previous visits.
The quality among all categories seems to be improving, and the standard is getting higher. The pastries we saw are works of art. I imagine having so many competing pâtisseries so close to each other helps to push the standards higher, and keep each chef on top of his or her game.
I'm not playing the role of a critic when I visit bakeries here or anywhere. Perhaps when I was younger I was more of a judge. But now? I'm not here to criticize. Naturally I'll find some shops better than others, and some that aren't ever going to garner any attention. But today, I'm more interested in what I mentioned above: inspiration and admiration.
Just as when I see bakeries in the U.S., I'm so happy to see bakeries in Paris that are busy serving their neighborhoods – and many foreign visitors visitors as well.
The reason bread and pastry have grown in quality around the world is that customers are able to recognize that quality when they experience it – and are willing to pay for it.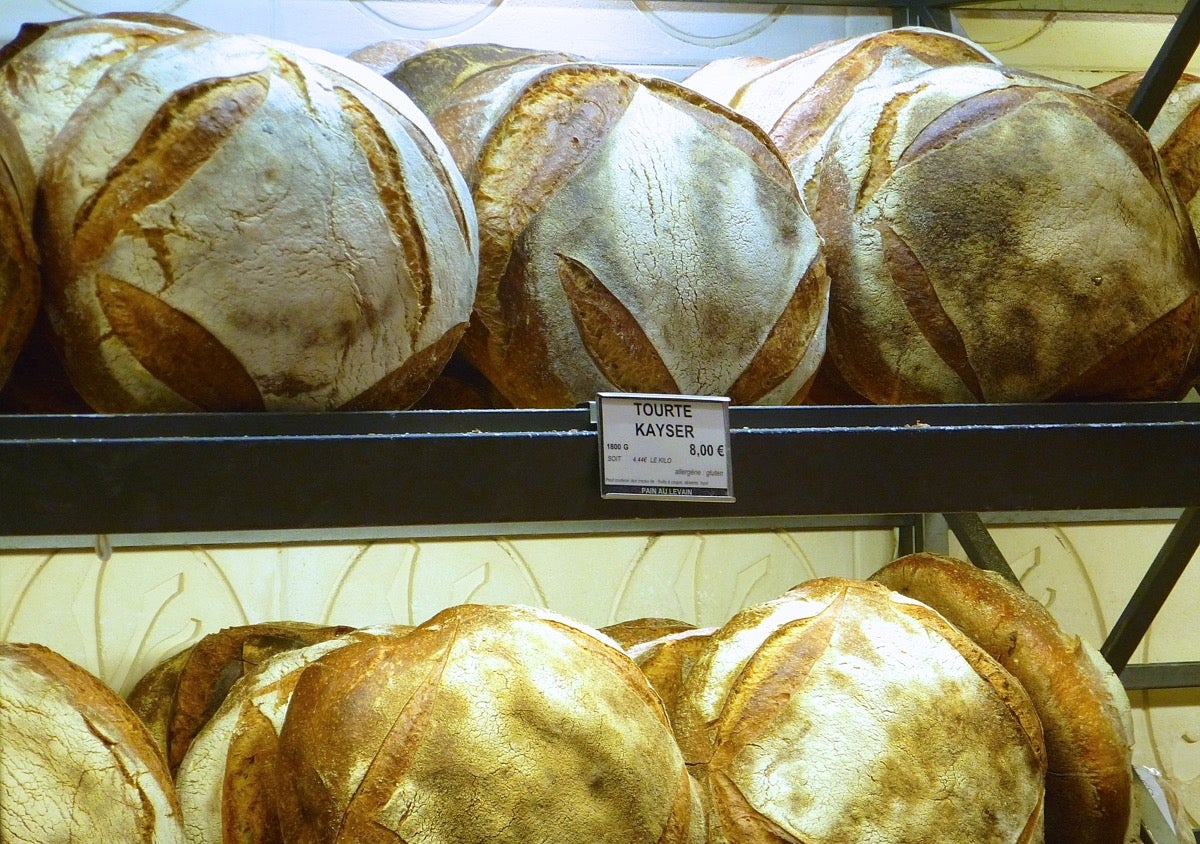 That said, bread doesn't demand the high price here in Paris that we see for it in the U.S.; it's too important a food to make it a "luxury." But the shops make up for lower price in volume, as the French consume so much more bread than we do.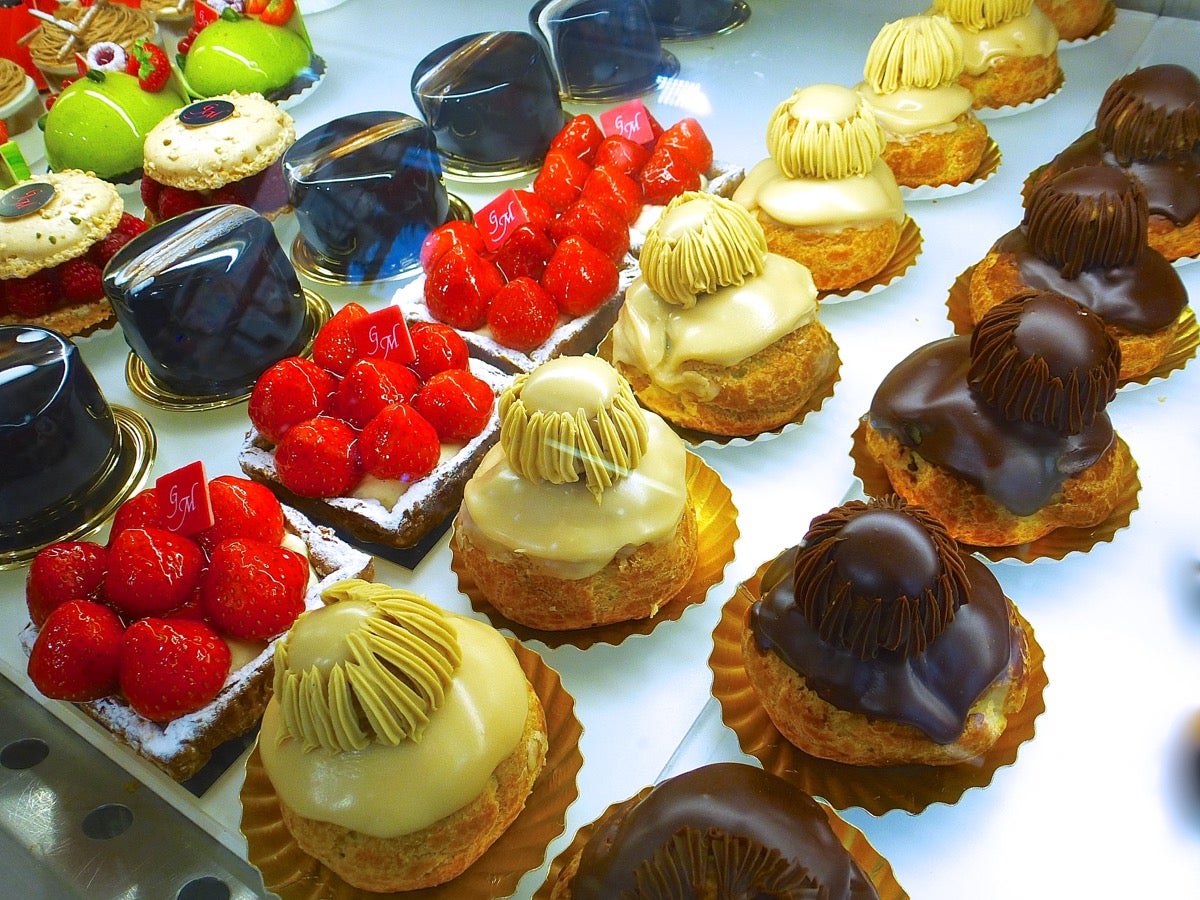 Pastries and chocolate are another story; they can command a premium. But there's nothing wrong with that, as long as the quality is there.
When I first visited France I came to understand that a midday snack doesn't have to be a bag of chips or pretzels (although they're certainly readily available), but may instead be an experience.
An experience you'll never forget.
For more reports from Paris and the Coupe, see Day 1, Why I Love Paris; Day 2, Let the Games Begin, and Day 4: and the Winners Are...