The Coupe du Monde de la Boulangerie – the World Cup of Baking, a.k.a. the "bread-baking Olympics" – is being held in Paris this week. Teams of bakers from all over the world represent their respective countries in the quest for the top prize. Several members of our King Arthur Bakery team are onsite, including Jeff Yankellow – a former Team USA captain who'll be sharing his experiences here over the next few days.
As I arrived in Paris today I was reminded of why I fell in love with it during my first visit back in 1993, when I was a culinary student spending 10 weeks in an exchange program.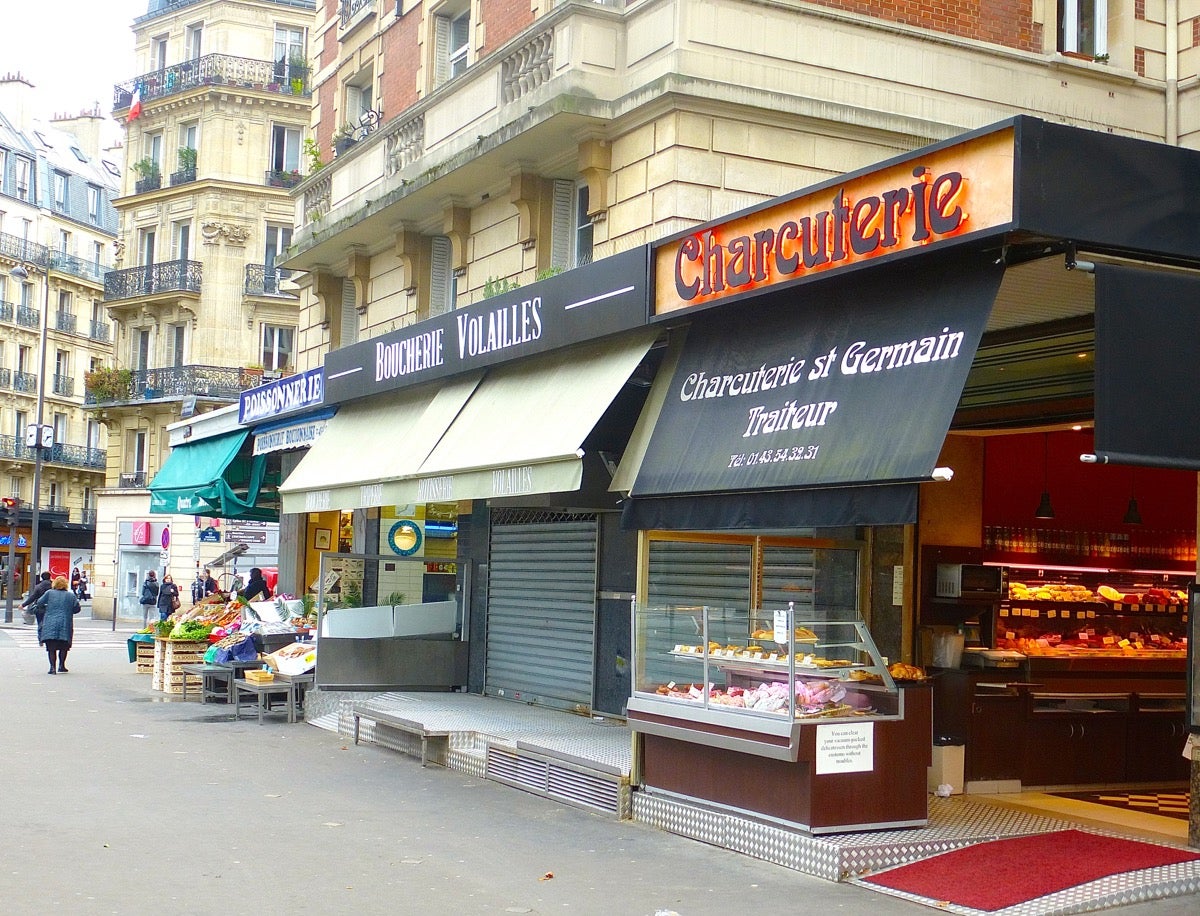 Paris is one of those cities with a unique energy that can be felt the moment you step into its streets. It's been a long time since I was in the city with such a loose schedule (so to speak). My last four visits have been in some role with the Bread Bakers Guild of America (BBGA) Team USA, as the team competed in the Coupe du Monde de la Boulangerie.
The Coupe, held every 3 to 4 years, is part of the bakery trade show Europain. I'm here along with King Arthur's Jeffrey Hamelman, a BBGA member and captain of the 1996 Team USA.
As a member, coach, or manager of the teams since 2002, I spent my days during those last four visits getting on and off a bus and inside the convention hall at the show, living by the competition schedule predawn to sunset.
So when Jeffrey proposed a few locations for a hotel, I was immediately drawn to the one we're at in the 5tharrondissement (the Latin Quarter). This is where I lived as a student – and coming back is like coming home.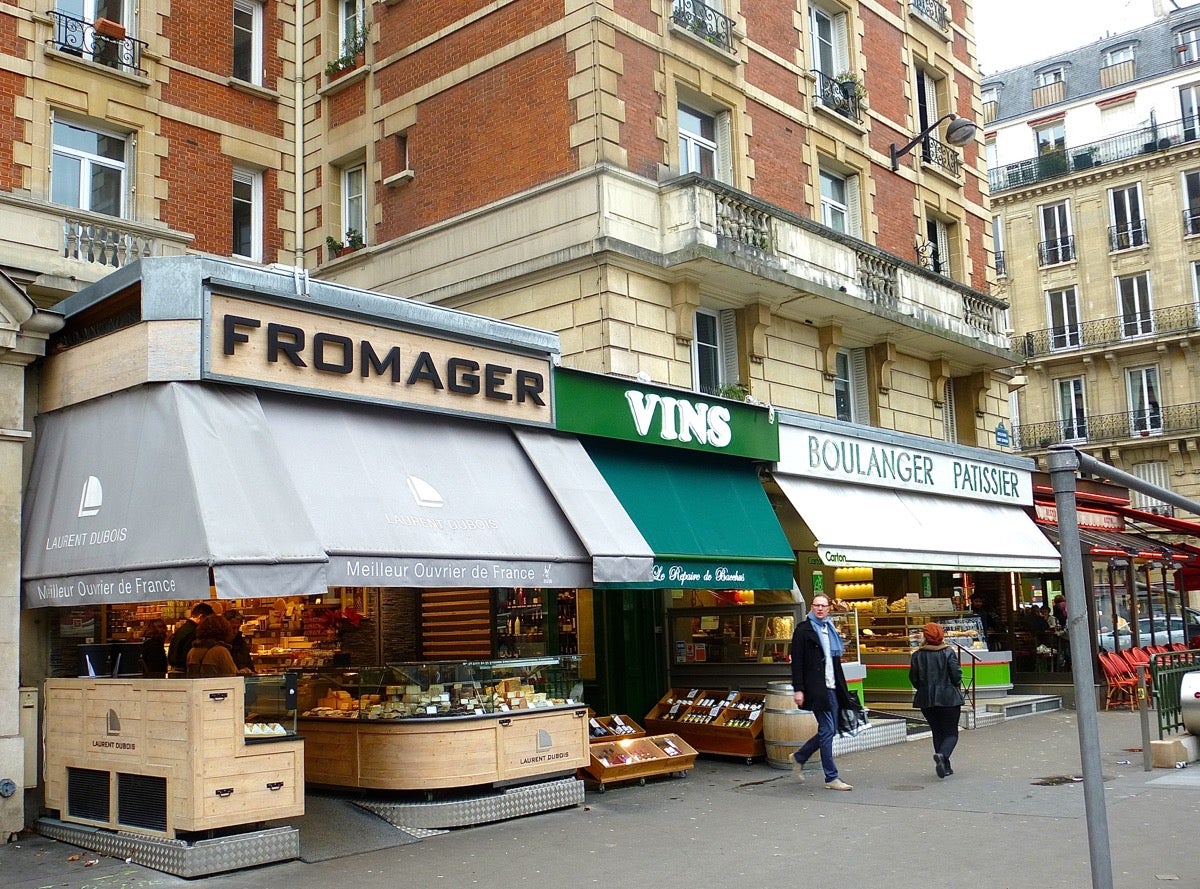 I immediately feel comfortable with the familiar. It hasn't changed much. Near the Sorbonne (University of Paris), the Latin Quarter is high energy, with lots of peoples and lots of great small shops, including many bakeries, pastry shops, and chocolate shops.
The hotel's location is prime for my favorite activity in Paris: walking the streets, watching the people, enjoying the culture. A quick walk around my old stomping grounds reminds me of why I love it so much, and how food occupies such an important place in French culture.
In less than 5 minutes I've passed a butcher, a produce stand, a bakery...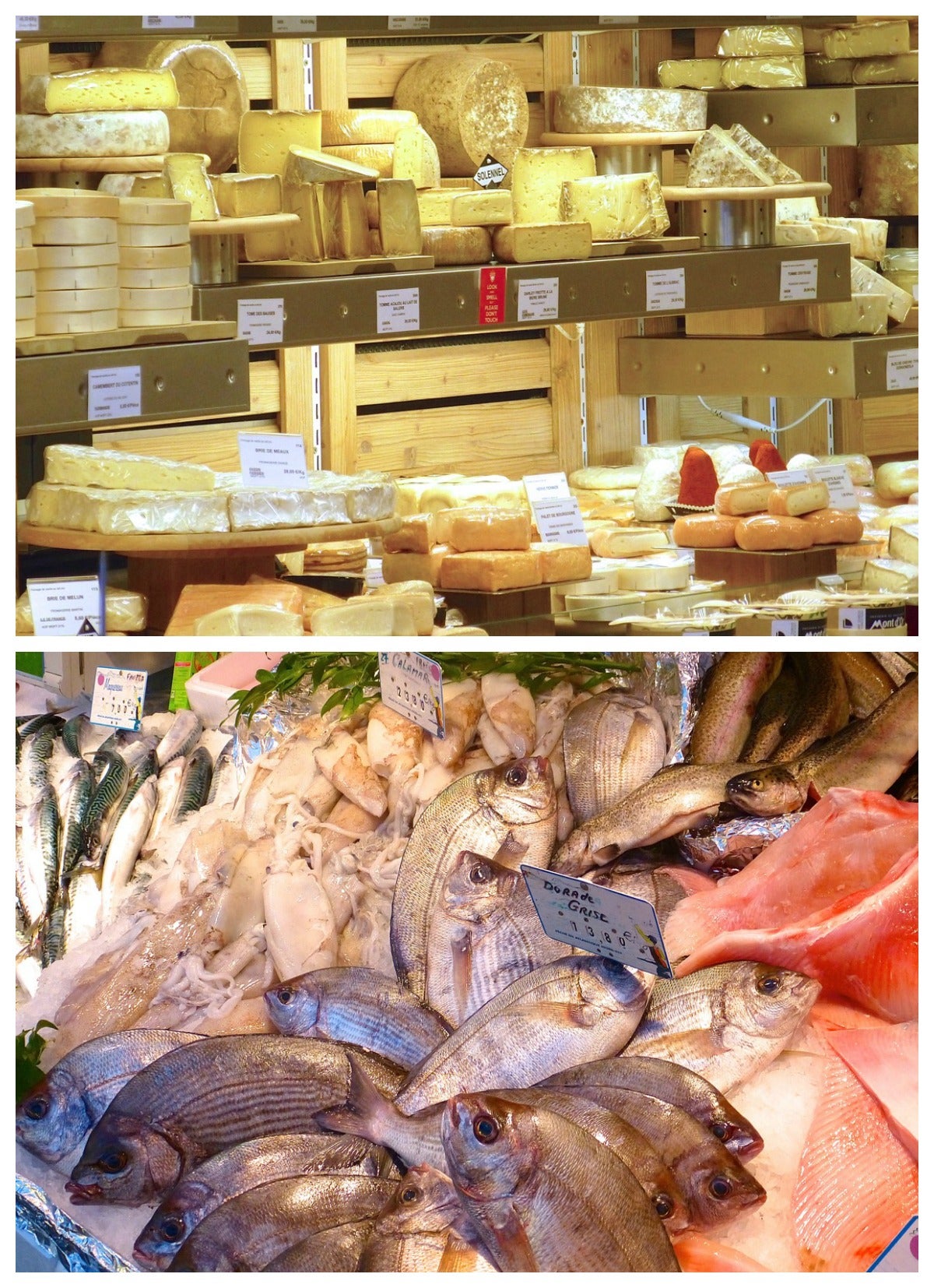 ...a cheese shop, a fish seller, and a wine shop, side by side on one street.
I can see another bakery across the street, and I know that I'm less than 2 minutes from the original shop of the world-renowned French baker Erik Kayser.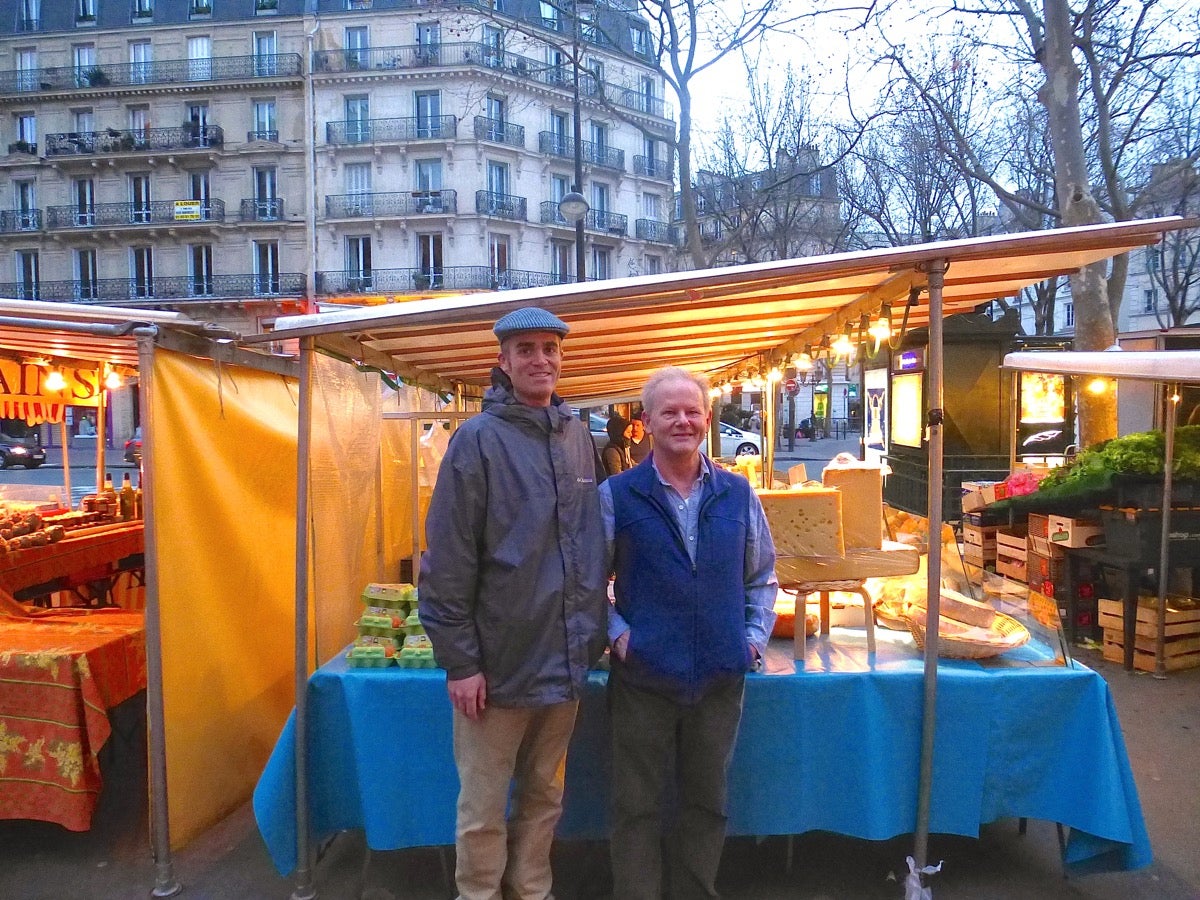 As if that's not enough, the following morning we return to visit the bi-weekly outdoor market full of more produce, cheese, pasta, bread, and meat. There are supermarkets in France, but I don't know why anyone would use them when you have all of these experts in their field, artisans with whom you can build a relationship. They all offer remarkable, fresh foods of the highest quality. I leave feeling as excited as I am envious!
In addition to the hat I wear at King Arthur, I also currently serve as BBGA's chairman of the board.
The Guild is a non-profit, member-driven organization that King Arthur Flour has supported for decades. In a nutshell, the Guild is committed to an awareness of, and education around artisan baking in America.
At our most recent national event, held in Chicago, we were lucky enough to host some of the best bakers in the country as instructors. One was Hubert Chiron, who directs the research bakery at the INRA (National Institute for Agronomic Research) in Nantes, France, and is a leading authority on bread in France. Hubert is also president of the Association Internationale des Pains Français.
He proudly arranged a reception with French bakers that I was lucky enough to attend with Jeffrey Hamelman and frequent King Arthur Baking Education Center instructor James MacGuire. The Chambre Professionelle des Artisans Boulangers-Pâtissiers is hosted by the Syndicat de la Boulangerie de Paris, a union for the bakers of Paris. The Syndicat supports its members with education, business advice, job searches, etc. The event was held in their impressive headquarters, built around 1747.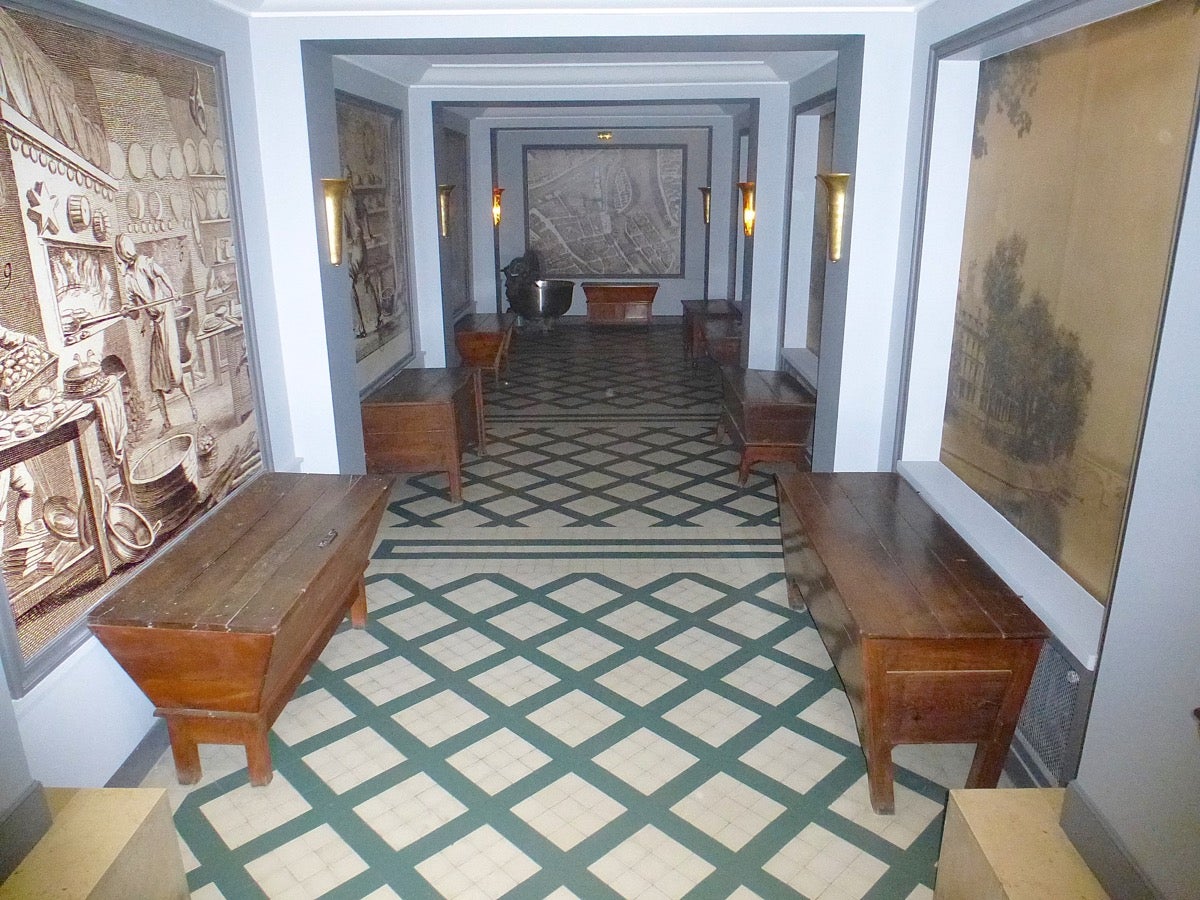 The Syndicat was formed in the early 1800s, and we were reminded of that history as we walked through the lobby. With its beautiful antique furniture, it could have been the hall of a museum.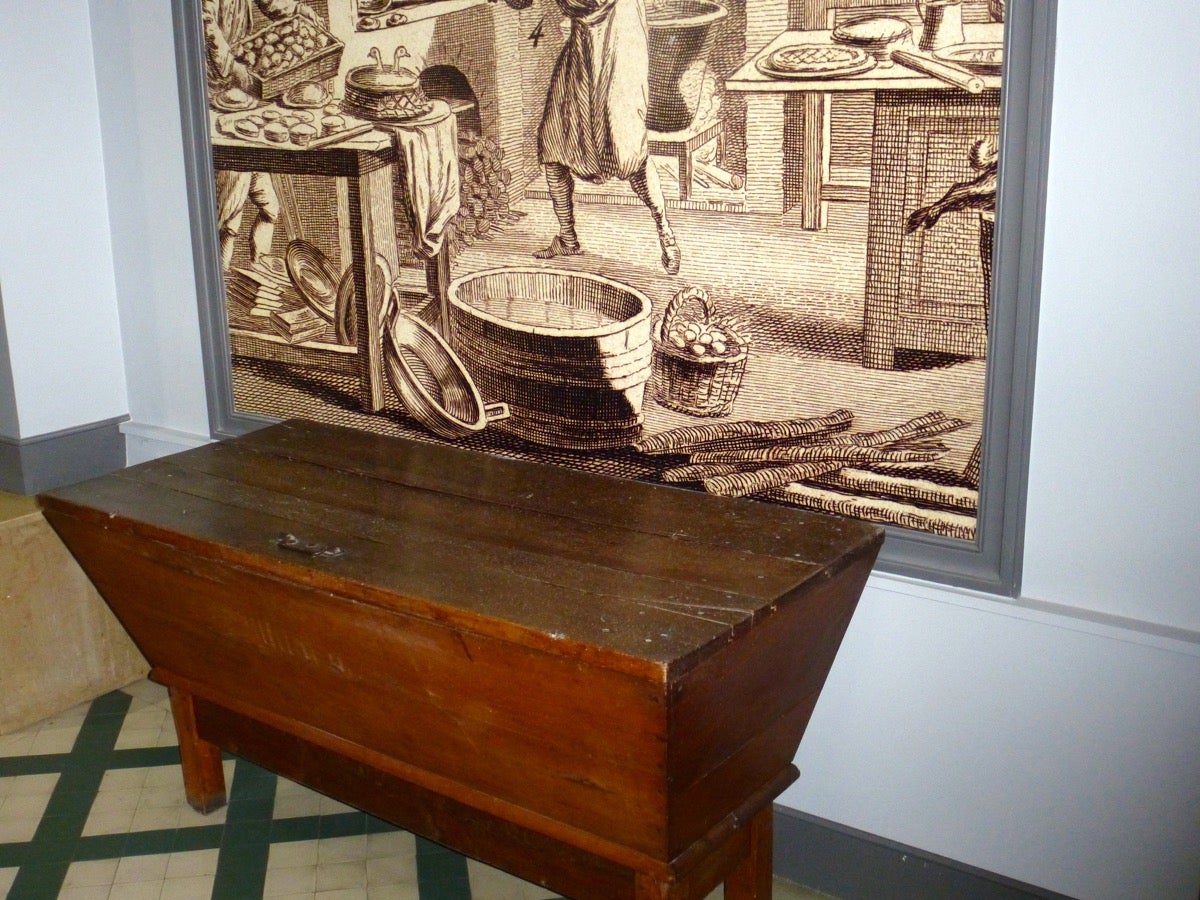 The walls were lined with old wooden mixing troughs. The life of a baker is hard, but it used to be so much harder. Imagine bending over troughs for hours to knead dough by hand. I was reminded of why they were so low; easier to pour in the flour, and more stable. The lid would be used to cover the dough as it went through its long fermentation – more of a need than a choice in those days, in order to develop the necessary strength in the dough.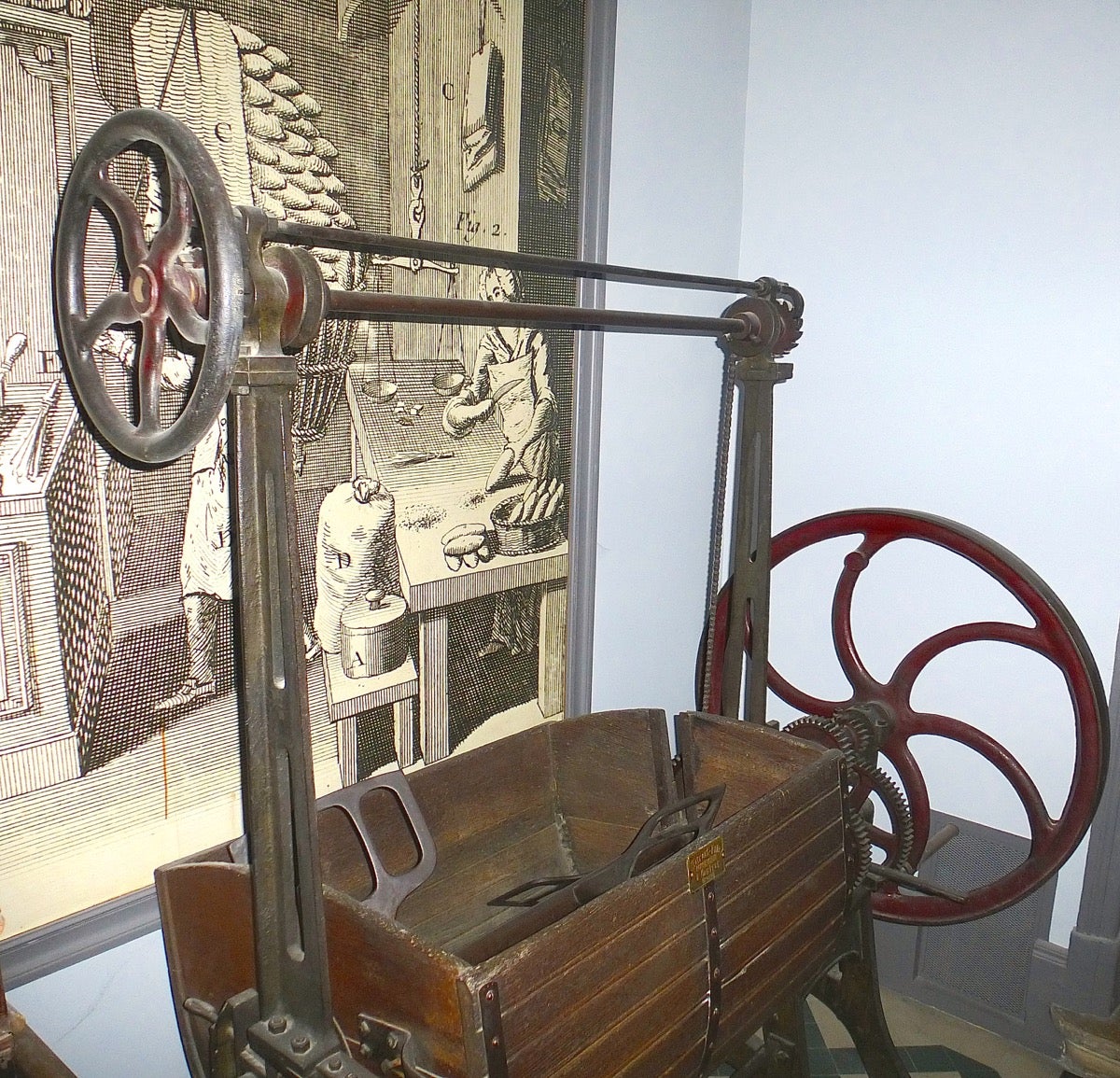 Towards the end of the hall a mechanical (of sorts) mixer made its appearance with a hand crank and paddles. As we later toured the adjacent baking lab outfitted with modern equipment, we were told that in its place once stood seven wood-fired brick ovens. In years gone by, when member bakeries needed to have their own wood-fired ovens repaired, they could bring their dough to the Chambre to bake in those ovens. Unfortunately, the ovens were disassembled and the bricks sold to raise money to build the lab.
Events like this are greater in their magnitude than perhaps the details of the moment reveal. The reception was a wonderful example of why we're here. I've always said that cooking and baking have taken me around the world. Baking is a common thread through all cultures and all social classes. It sustains life, and is the center of so many gatherings of family and friends.
In this case it brought together no fewer than 50 world-class bakers from France, Brazil, Japan, and the United States. Our love and passion for baking is why we traveled so long to get here – indeed, why we're here. That same passion lies at the heart of what we do at King Arthur Flour.
Tonight's reception was a success. We discussed opportunities with the Parisian bakers for a baker exchange, in which French and American bakeries would swap bakers for small amounts of time. There was talk of King Arthur hosting a group of French bakers at our Baking Education Center in Vermont.
There was also a completely unexpected, spur of the moment invite to have a group of American bakers participate in the group's 10-day Fête du Pain (Festival of Bread), held in the spring in the square in front of Notre Dame Cathedral. This event brings visitors to an all-day celebration of bread!
Hubert made it very clear to us more than once that any of the large consumer companies any of us could name – he mentioned l'Oreal and Coca-Cola as examples – would do anything to use this iconic space for an event.
But only one group gets to use it: the Bakers of Paris. That exemplifies the magnitude of baking in France, and the importance of the basic food – bread – that bakers pull from their ovens every day.
This morning we're off to Europain to walk the show floor, and see BBGA's Team USA compete at the Coupe du Monde de la Boulangerie!
Want to read more? See Day 2: Let the Games Begin; Day 3: an Amazing Bakery Crawl, and Day 4: and the Winners Are...