Less than a week ago, the printing presses were rolling, turning out the results of 9 months' worth of writing, dreaming, photographing, and baking. Lots of baking. All so we could bring you our newest publication: a magazine called Sift. It weighs in at a little more than 3/4 pound – 108 pages altogether.
I just now got my advance copy from the printer. Even though I know every comma, period, photo, and story in it, I'm beside myself excited to see the final product in person. Even the paper is beautiful. I confess I pet the cover the same way I do the cat for a few minutes.
By the time you read this, you'll be able to see it, too.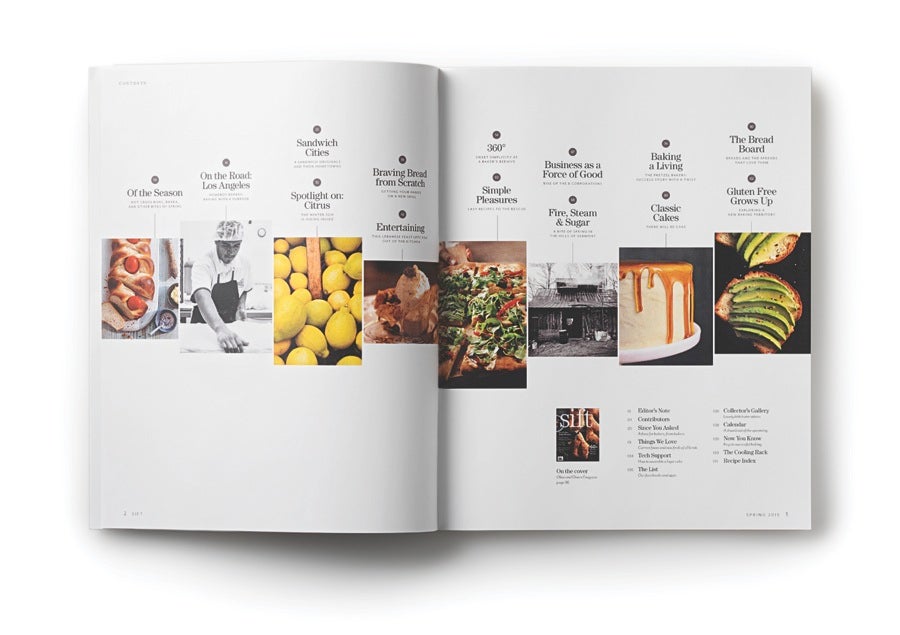 Is there anything more satisfying than picking up a magazine about something you love, that feels good in your hands, and will keep you company while you settle in for a virtual trip to other places, other kitchens, other flavors?
A good magazine is like dessert for your mind: a treat, something you'll remember and come back to, something you look forward to spending time with.
We did our best to make sure Sift is all of those things, and maybe a little more. More than 60 recipes. Articles on collecting, and entertaining. A tour of four great cities and their iconic sandwiches...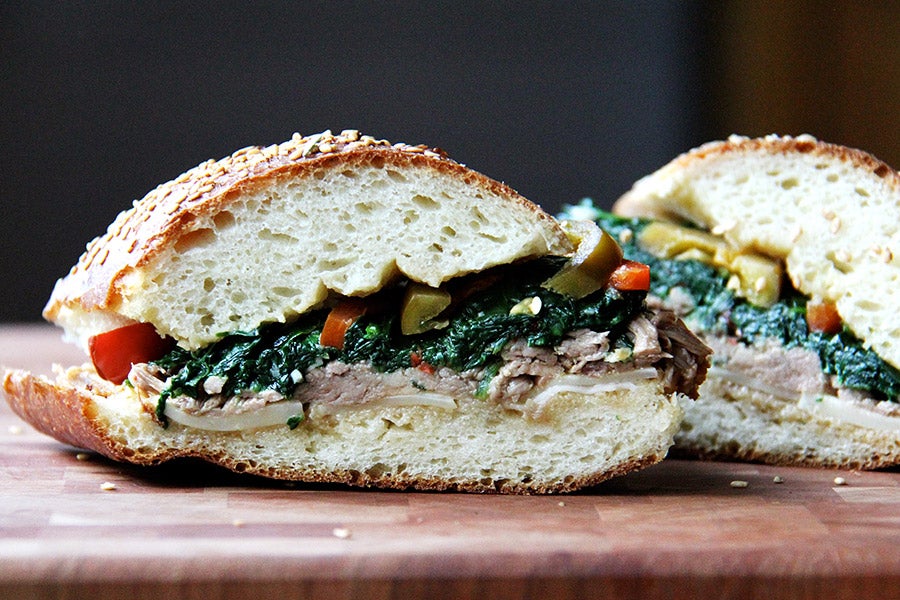 ...with stories and recipes from some of our favorite bloggers: Jim and Jena at Little Rusted Ladle, Joy, at Joy the Baker, Alexandra Stafford of  Alexandra's Kitchen, and Farley Elliott in LA at OverOverUnder.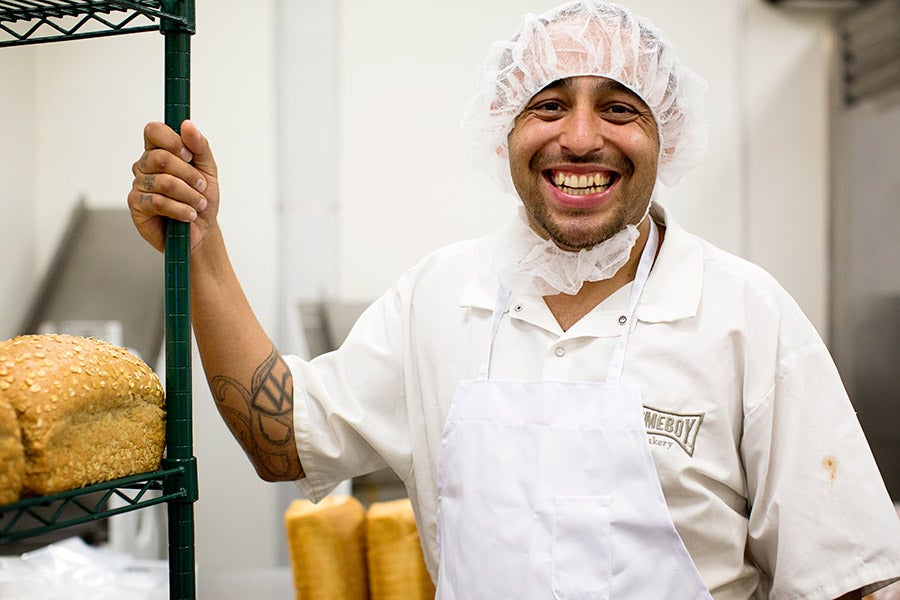 Features about baking and how it can change things in this world, the way it does at Homeboy Bakery. Check out this video if you want to know more about gang bangers changing their lives at this amazing place.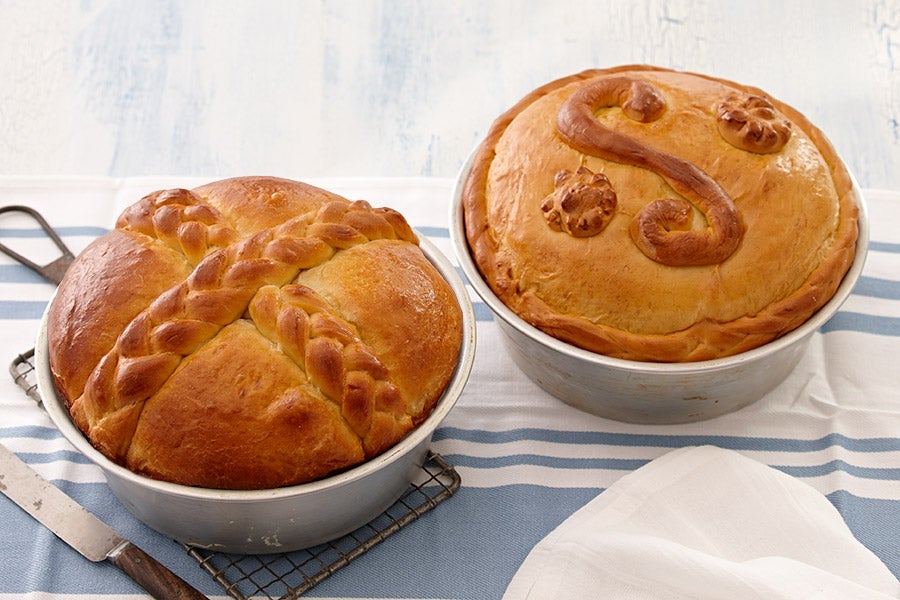 And a beautiful collection of Easter breads, with notes about their historical and cultural significance.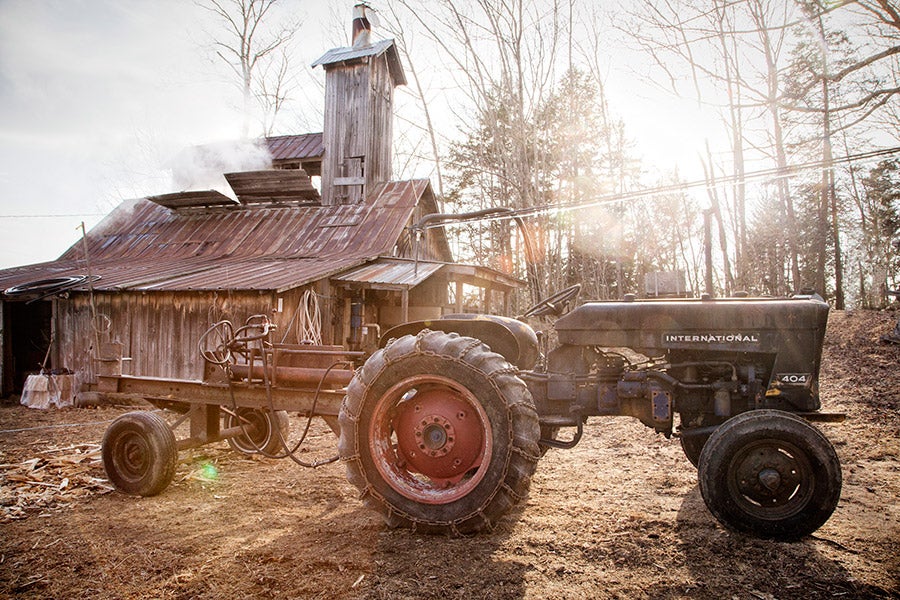 One of my favorite things about the magazine is the chance to share with you the incredible talents of King Arthur's multi-media producer, Julia Reed, who not only takes photographs we all can envy, but writes a mean hand. She's every editor's dream.
You'll learn a little more about some of our other employee-owners, too. From Brian Barthelmes, who illustrated the back cover, to Jeffrey Hamelman, a Certified Master Baker and head of our King Arthur Flour Bakery. He's also a beekeeper, and we wanted to know more. In our article he talks about the beauty of bees...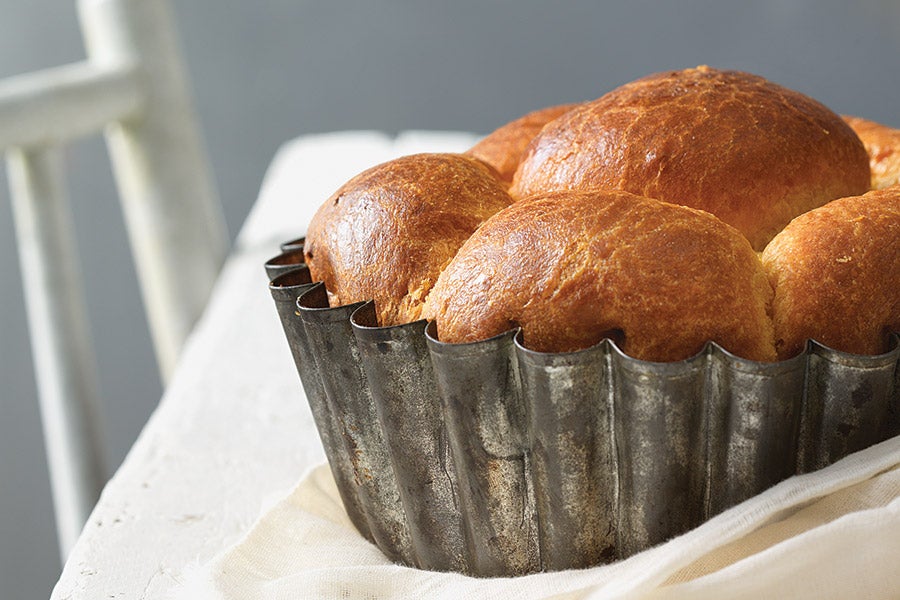 ...and shares his recipe for Ginger-Honey Brioche. How anything that light and tender can be just-enough sweet and spicy at the same time is a revelation.
There's much, much more inside. We just wanted you to know it's now available, from us, and at just about every major grocery store (look for it in the magazine section; it costs $12.95), bookstore, and newsstand.
In many ways, this magazine is our most sincere expression of all the things we love about the world of food and baking. We hope you'll join us on the journey. Live. Breathe. Bake.
Sift.
Update and answers to your questions
You've been so incredibly enthusiastic in your response, we wanted to answer your most frequently asked questions right up front.
Subscriptions? Not at this time. This is a new business venture for us, and we want to see how it goes for now.
Digital  edition?  Again, not at this time, but if and when we do so, it would be on all major platforms.
Does my Baking Sheet subscription transfer over to Sift?  When The Baking Sheet retired, all current subscribers received either an email or a card with a code for King Arthur credit for the balance of their subscription plus a bit extra. That credit can most certainly be applied to buying a copy of Sift, and if you've lost the email, you can contact customer care and we'll look up your code for you.
Why is it so expensive? Sift is filled with months of work and the creative talents of many writers, photographers, illustrators, designers, art directors, and even a chef and editor. The paper and binding are worthy of keeping on your coffee table or bookshelf. With more than 60 recipes, there's more to bake and cook in this issue than I was able to fit into three combined issues of The Baking Sheet, which would have had a cover price of $14.85. Our quest is for quality, and for your satisfaction. We think once you have an issue in your hands, you'll have both.