Snow is falling outside, Christmas tree lights are twinkling... and everyone seems to be baking and decorating cookies.
That's the thing about the holidays – they're all about baking and sharing. The oven keeps the house warm on these cold nights, and all those baked treats – not just cookies, but traditional breads and other holiday family favorites – are perfect gifts for friends and loved ones.
'Tis the season – and holiday cheer is starting to show up everywhere here at our campus in Norwich, Vermont.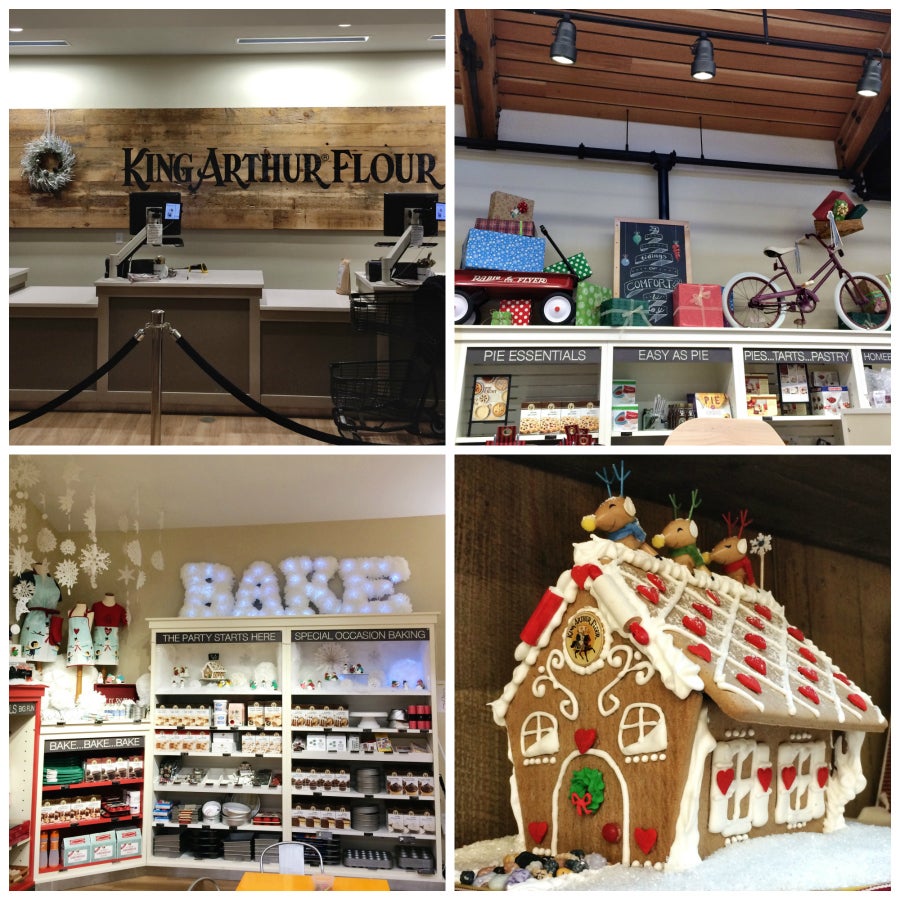 At our Baker's Store, the holiday season is a great chance for staff members to unleash their creativity. The store is sprinkled with festive decorations – decorated sugar cookies, gingerbread houses, and twinkle lights.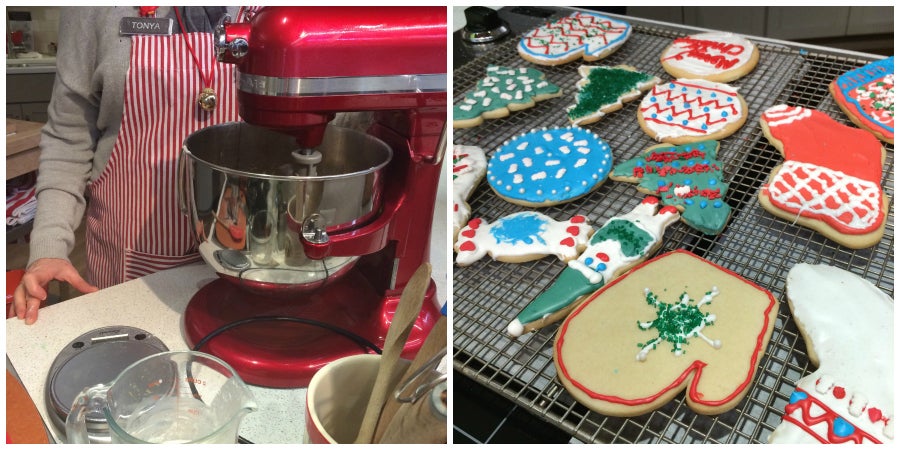 Our demo kitchen is THE place to sample special seasonal mixes and recipes. Each day includes live baking demos, where King Arthur Flour staff share holiday baking tips and tricks.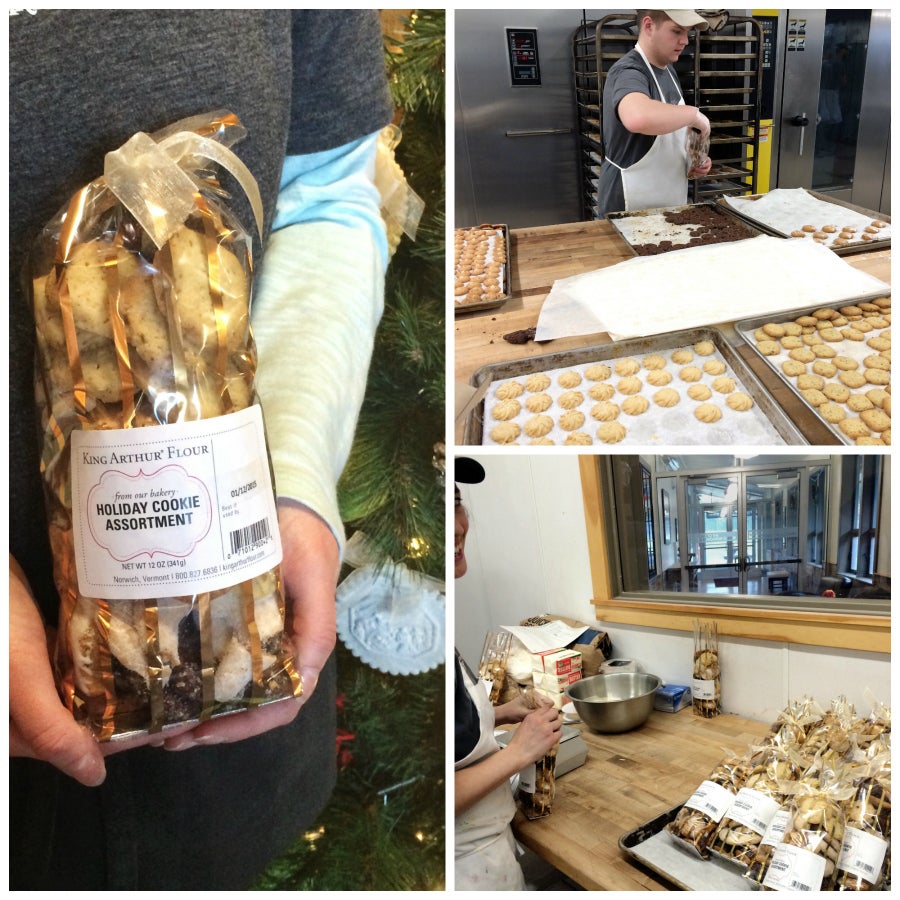 Our Bakery's Christmas prep is similar to their Thanksgiving prep - lots and lots of baked goods to satisfy orders from around the community, plus goodies for our everyday Café customers.
I caught up with bakery team members packaging their holiday cookie assortment. There was lots of laughing and general good cheer as they moved around the table of cookies, bags, and tags.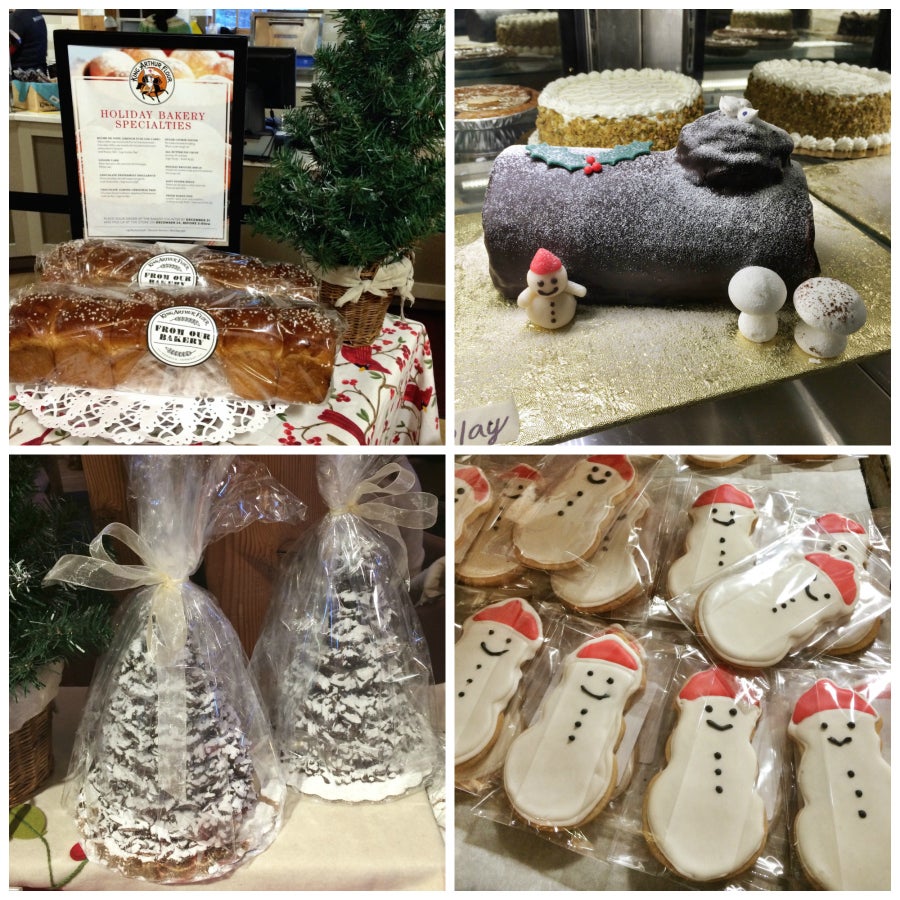 And of course, our bakery makes gorgeous specialty items – like these holiday brioche, buche de noel, chocolate almond trees, and frosted sugar cookies. All of these are just as tasty as they are gorgeous.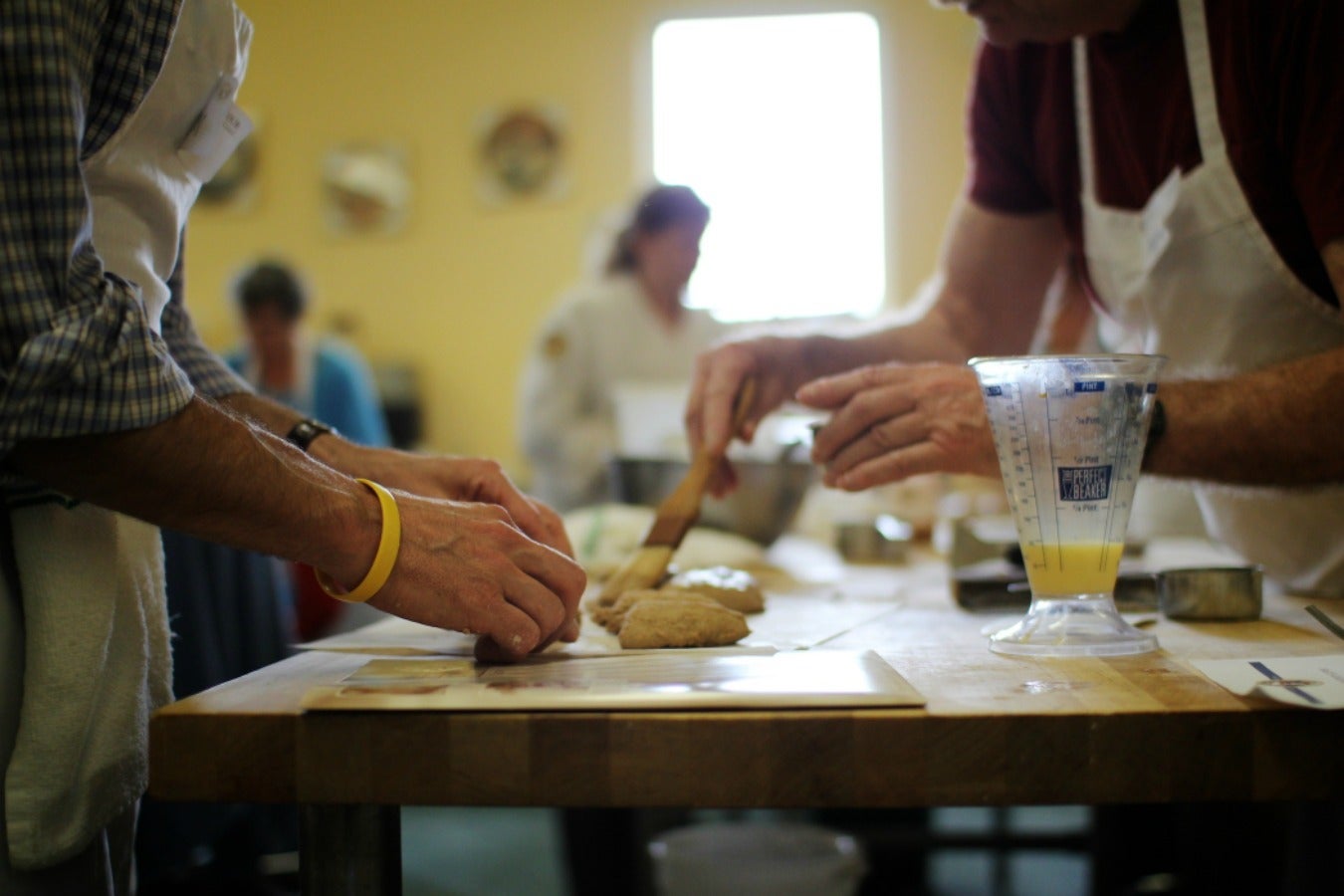 Our Baking Education Center is in the spirit too – the giving spirit. The BEC has been offering free bake-for-good classes this holiday season. All of the baked goods from the classes – beginning with pies and rolls at Thanksgiving, and continuing in December with more pies, Christmas cookies, and cinnamon buns – are donated to the Upper Valley Haven, our local shelter/food pantry.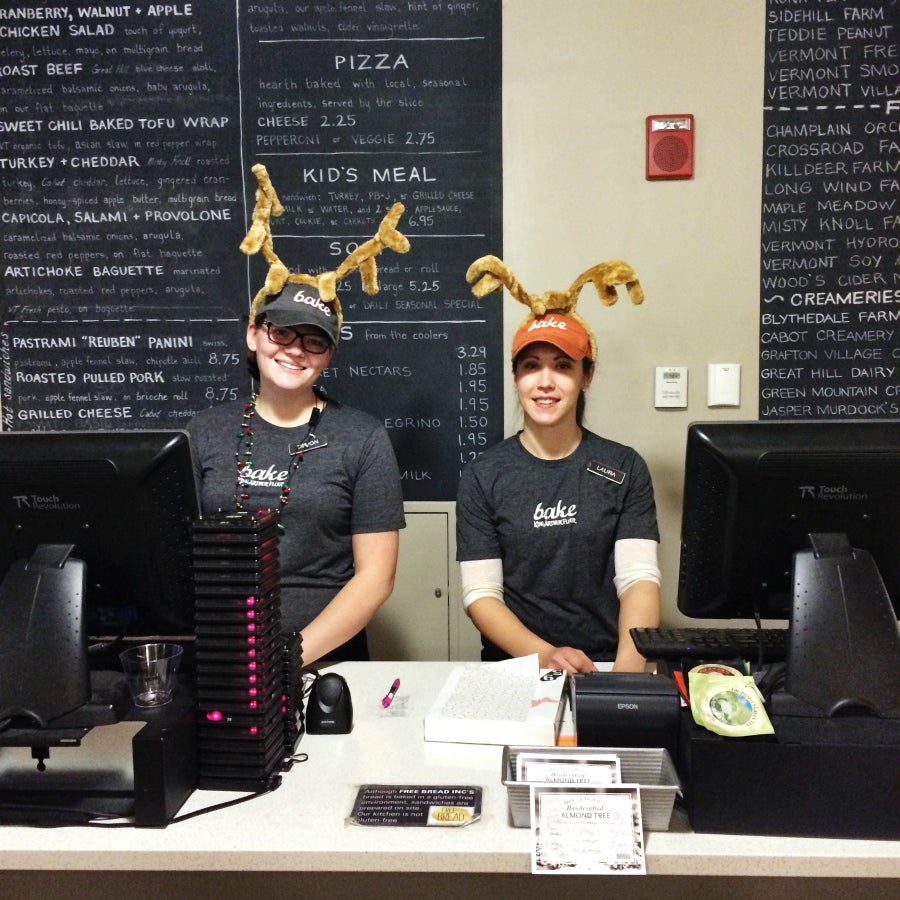 If you're in the area – Christmas in Vermont, right? – our staff is ready with a smile to help you find everything you need to make the holidays bright. Drop by for a visit – just look for the "bake" shirts and fuzzy antlers!
How do you get into the holiday spirit? We'd love to hear about your favorite holiday baking activities and family traditions.