Holiday cookies
Our favorite beauty tips
If ever there's a month that's associated with one particular baked good, December is it.
And cookies are its hallmark.
Yes, agreed, we also love our panettone, pie, and popovers (perfect with Christmas Eve's prime rib).
Fruitcake gives cookies a run for their money. But too many people scoff at this ancient holiday tradition, despite many modern-day makeovers – like my yearly standby, Everyone's Favorite Fruitcake.
So, with all the people hauling out mixing bowls and old family recipes this month, I guarantee a huge percentage are making cookies.
And these aren't just cookies for the church bake sale or to bring in and leave in the break room at work. These are GIFT cookies: cookies arrayed on colorful plates, or wrapped in holiday-theme bags and fancy boxes.
When you're going to all the trouble of actually gift-wrapping your cookies, you'd better make good and sure they're just as pretty as they can be. Join me as I showcase some of our favorite cookie beauty tips.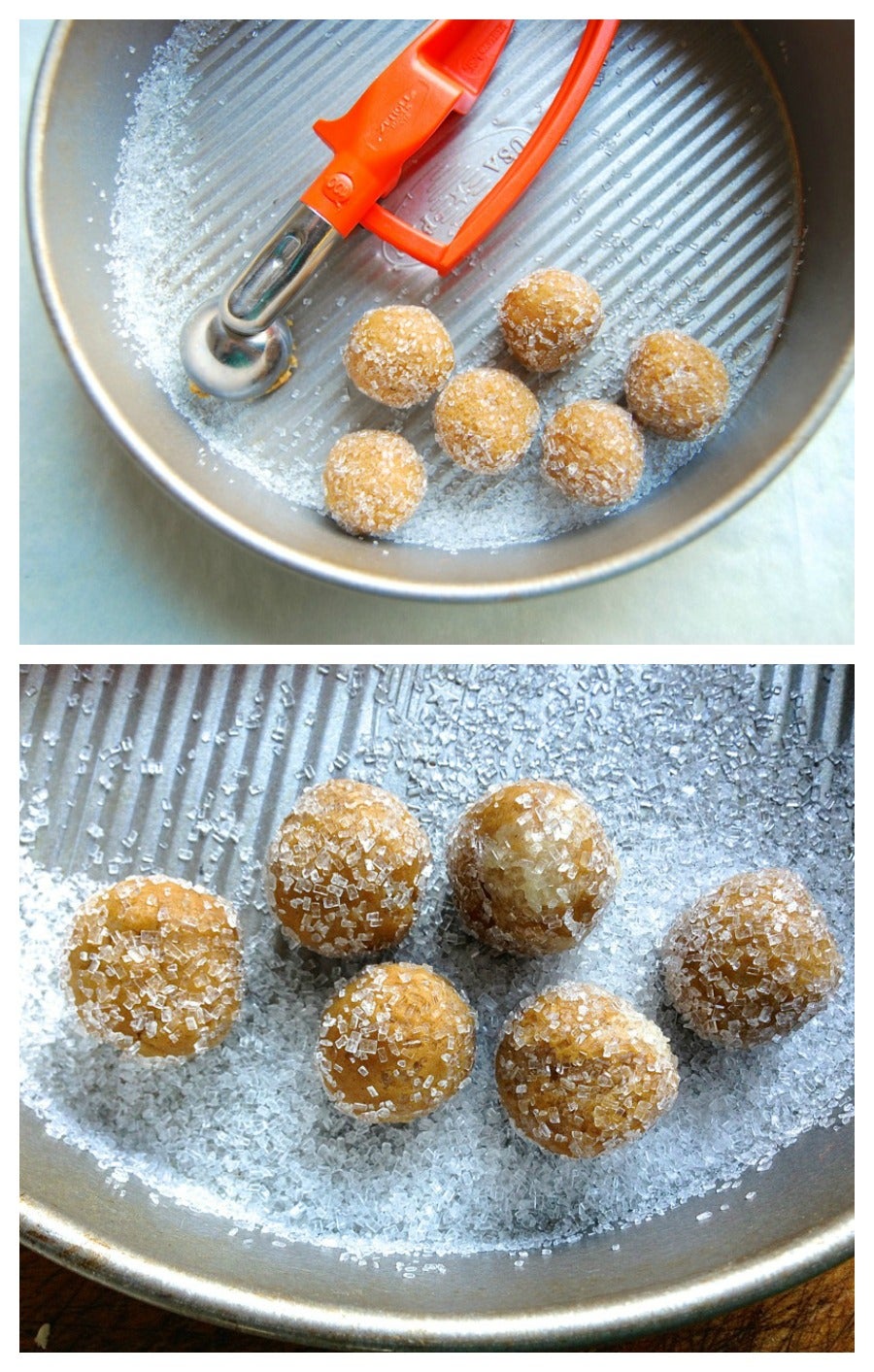 Since many of the cookies we all make for our cookie gift plates are drop cookies, and some can look rather plain – think gingersnaps, or sugar cookies – it helps to do all you can to ensure they're as handsome as can be.
To me, this means shaping them into perfectly round, same-size balls. A cookie scoop is my tool of choice, since it produces such uniform results. I like using a teaspoon scoop, which will typically produce a cookie about 2 1/4" to 2 12" across: the perfect size for a gift plate or tin crowded with an assortment of multiple types and flavors of cookies.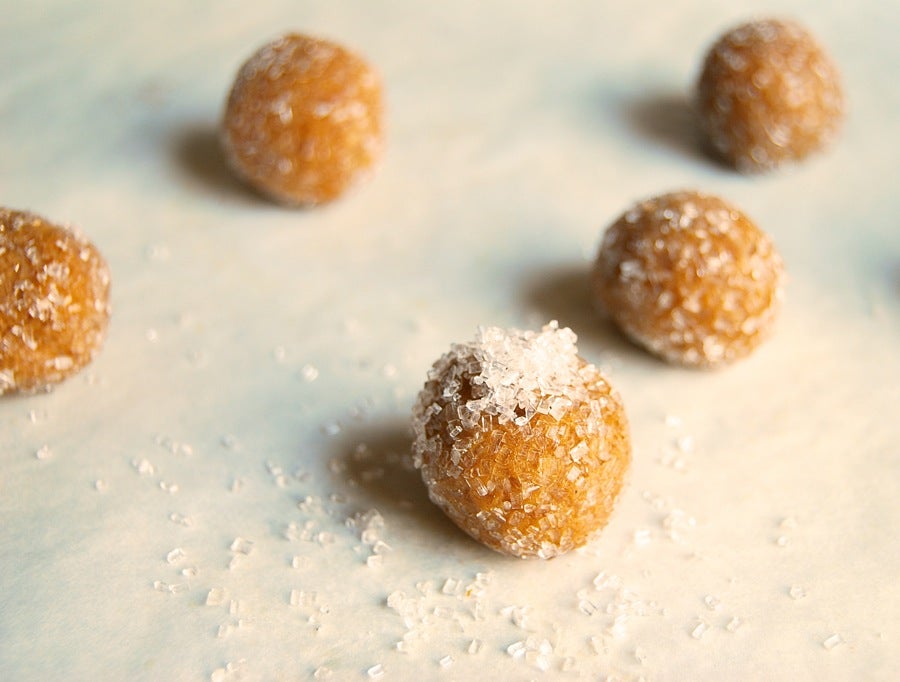 As you can see, I love rolling my plain drop cookies in coarse white sparkling sugar (even sprinkling a bit extra on top), as it gives them sparkle and shine they otherwise wouldn't possess.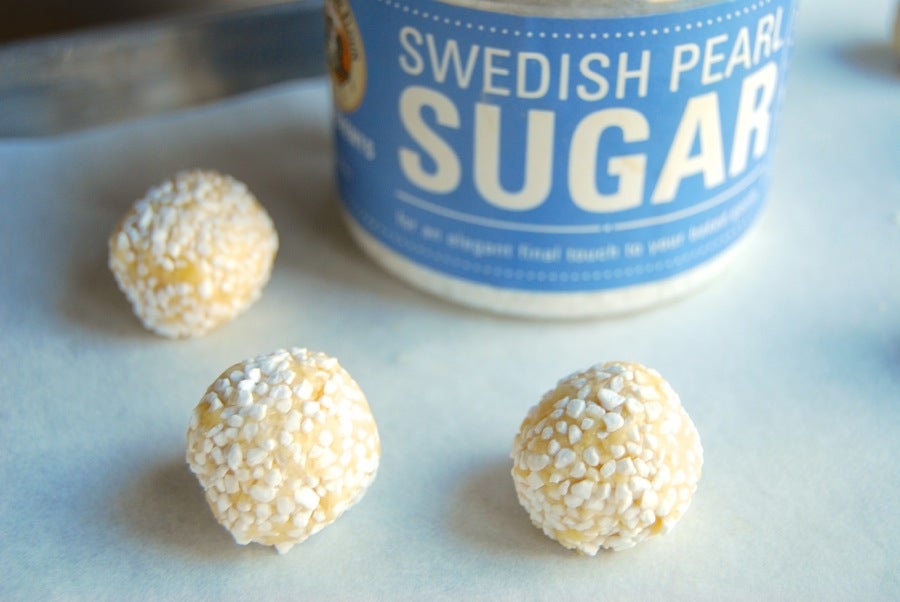 Swedish pearl sugar is another decorating sugar you might try; its effect is more pronounced.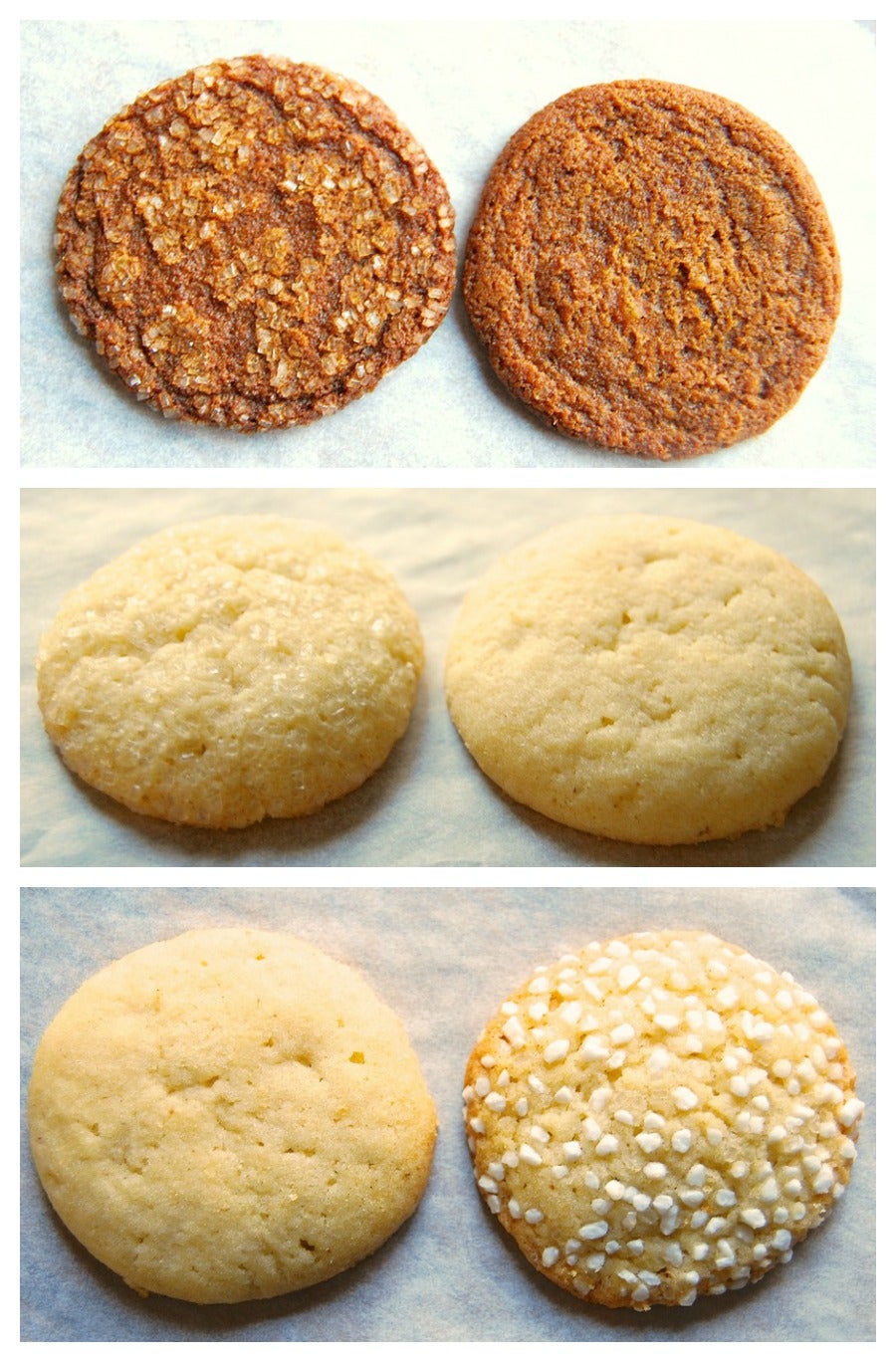 See what I mean? It's a bit hard to pick up the sparkle of the sugar in the top two pictures, but trust me, it's very pretty in person. At bottom is the pearl sugar, which looks especially striking on chocolate cookies.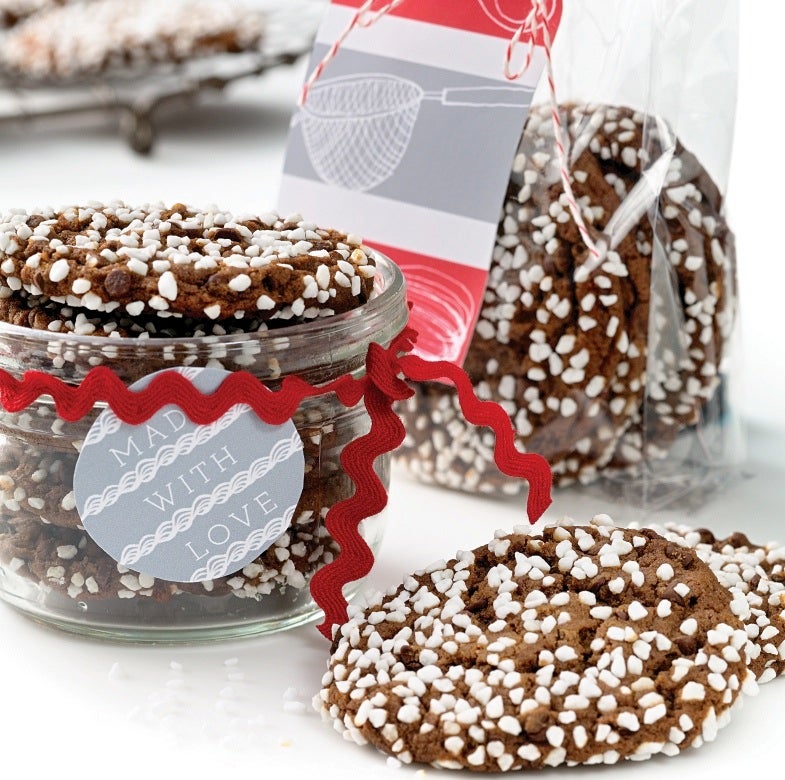 Like these Chocolate Gingerbread Cookies.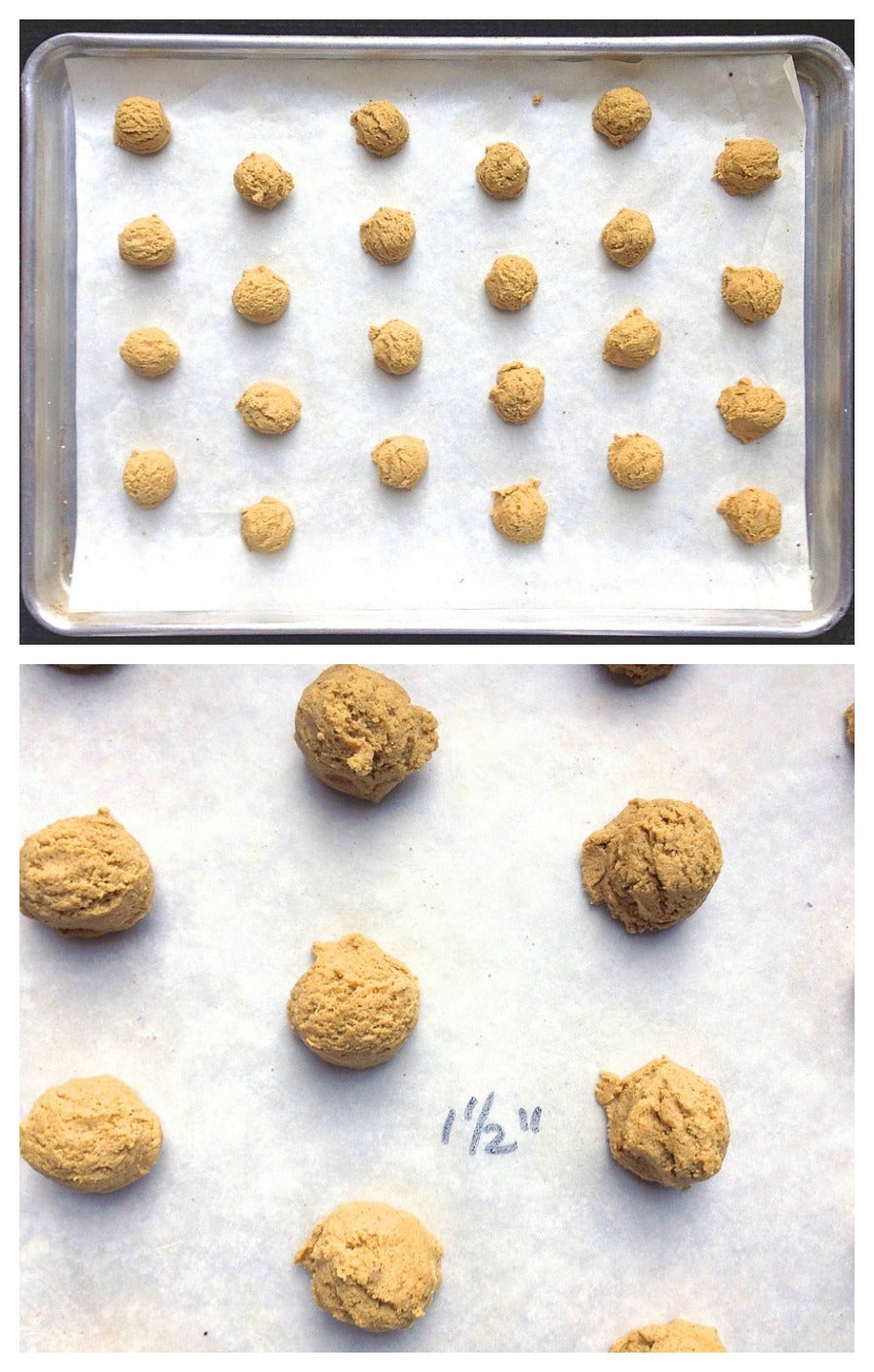 Here's another tip: pay attention to the recipe when it tells you how much space to leave between the balls of dough on the pan. This gingersnap recipe calls for 1 1/2" between the unbaked cookies.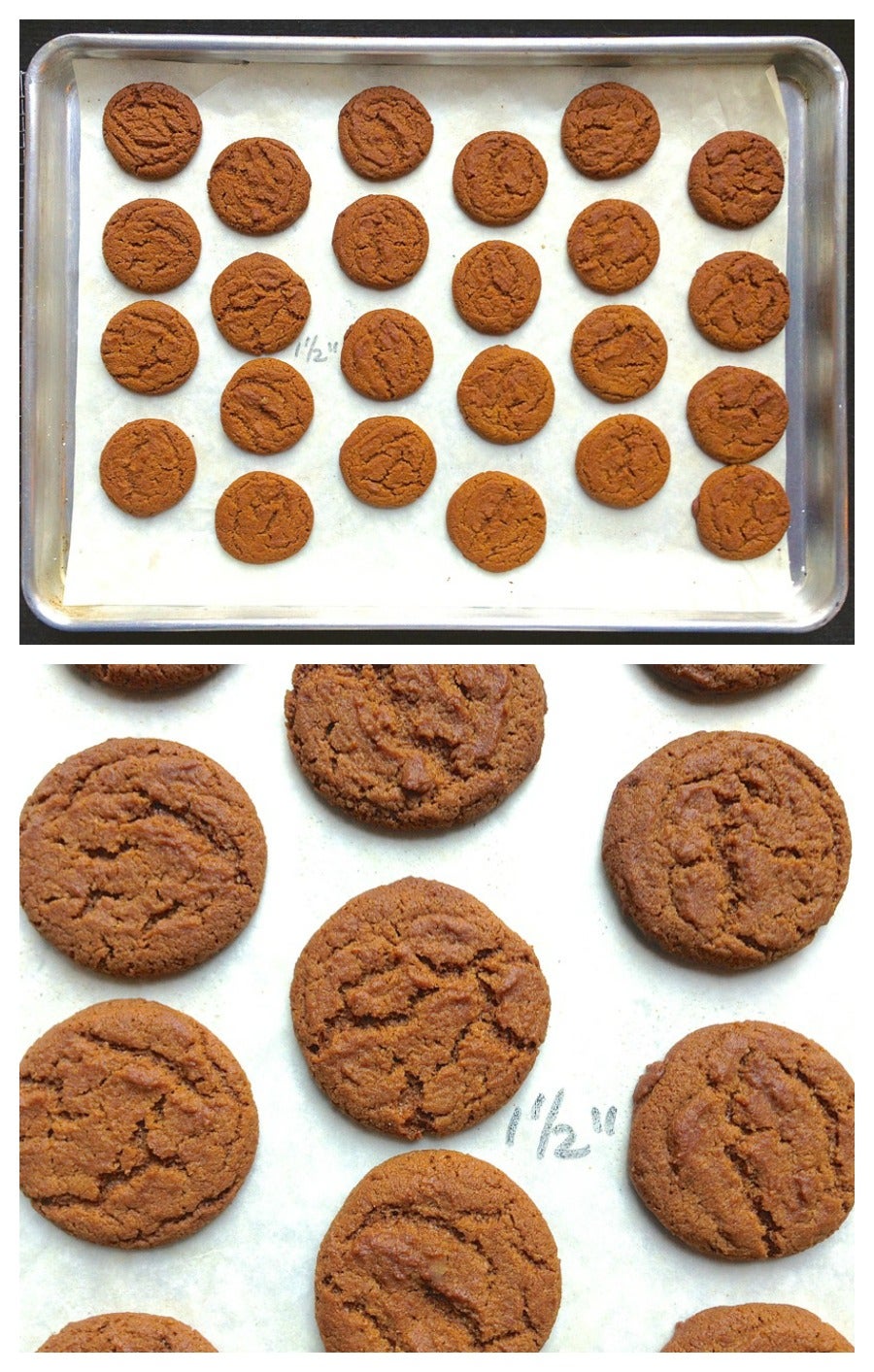 Which results in perfectly spaced (and thus nicely round) cookies.
What about if you fudge it, trying to crowd more cookies onto the pan?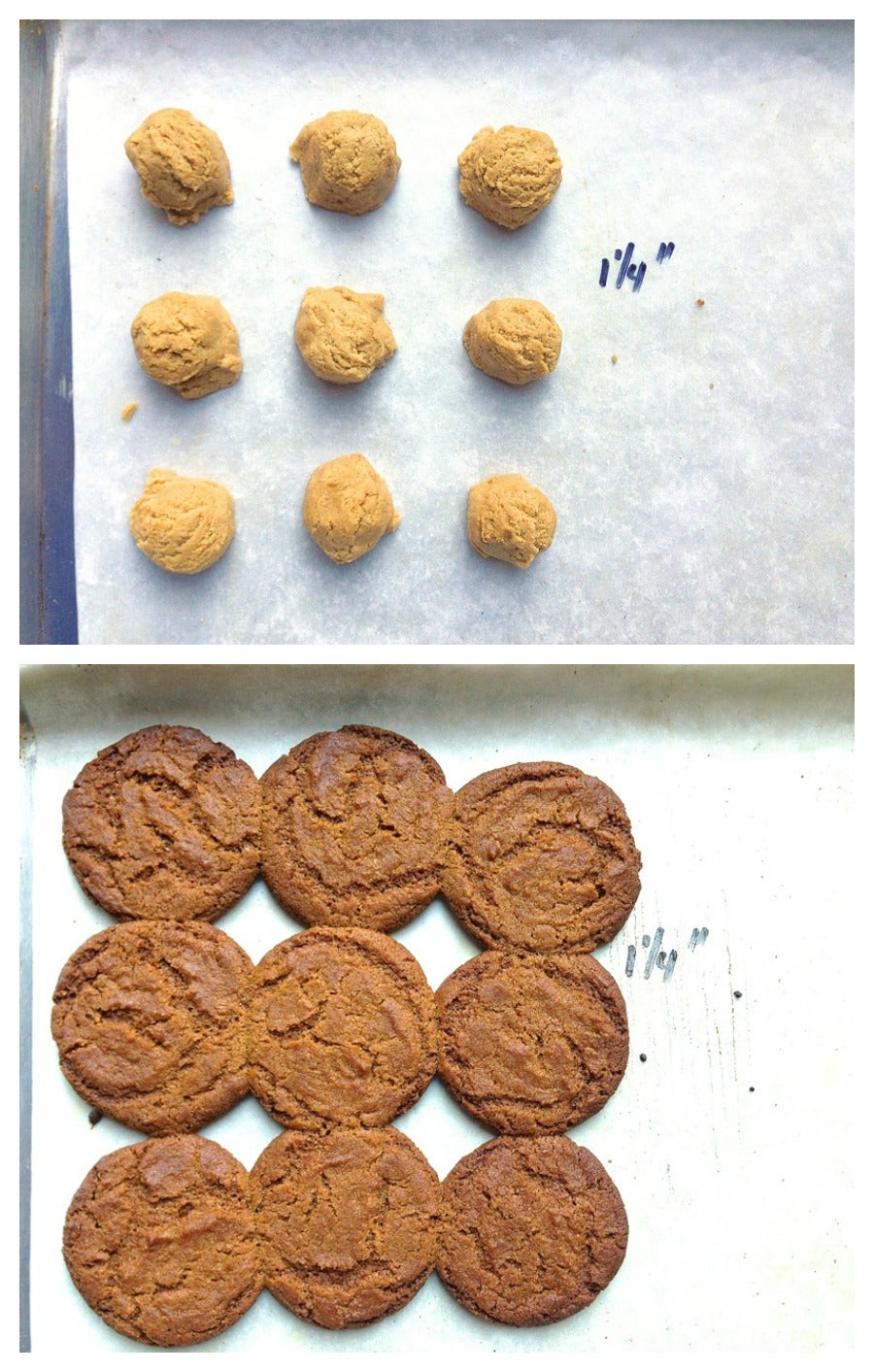 Knocking just 1/4" off that 1 1/2" minimum results in – well, as you can see, cookies that spread and run up against one another as they bake.
So much for your perfect rounds.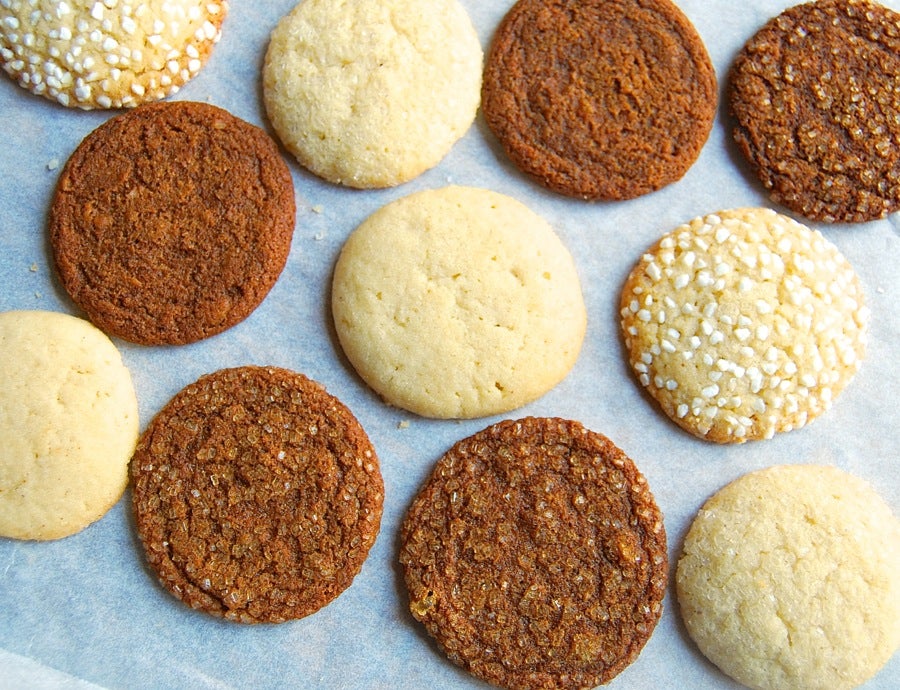 See what a little careful spacing – and some fancy sugar – can do?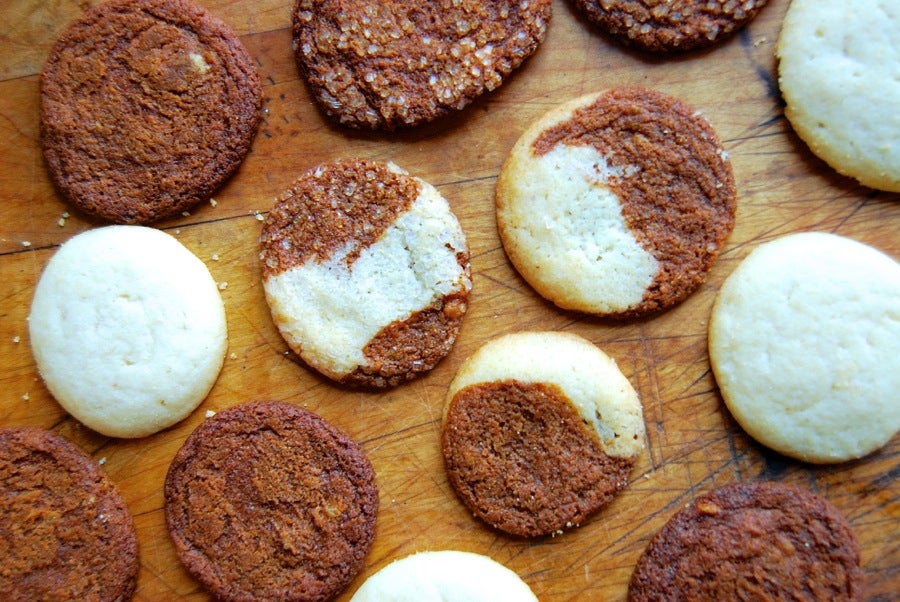 While making these gingersnaps and sugar cookies, I experienced a light bulb moment: what if I gently squeezed some of each type of dough together before baking?
As you can see, the hybrids turned out pretty nice. Not picture-perfect, but interesting; and they were fun to nibble on, too, with their complementary smooth vanilla and spicy ginger flavors.
Now, I'm not ignoring those of you out there with a desire to make fancy iced and decorated cookies. We have some wonderful online resources for you, including the following:
•Two videos featuring my fellow test-baker, Susan Reid. The first covers a broad range of icing and decorating techniques; the second examines a full range of cookie decorating tools.
•A step-by-step guide with every tip, trick, and technique you need to make professional-style decorated cookies. Plus all of our favorite decorating-friendly cookie recipes.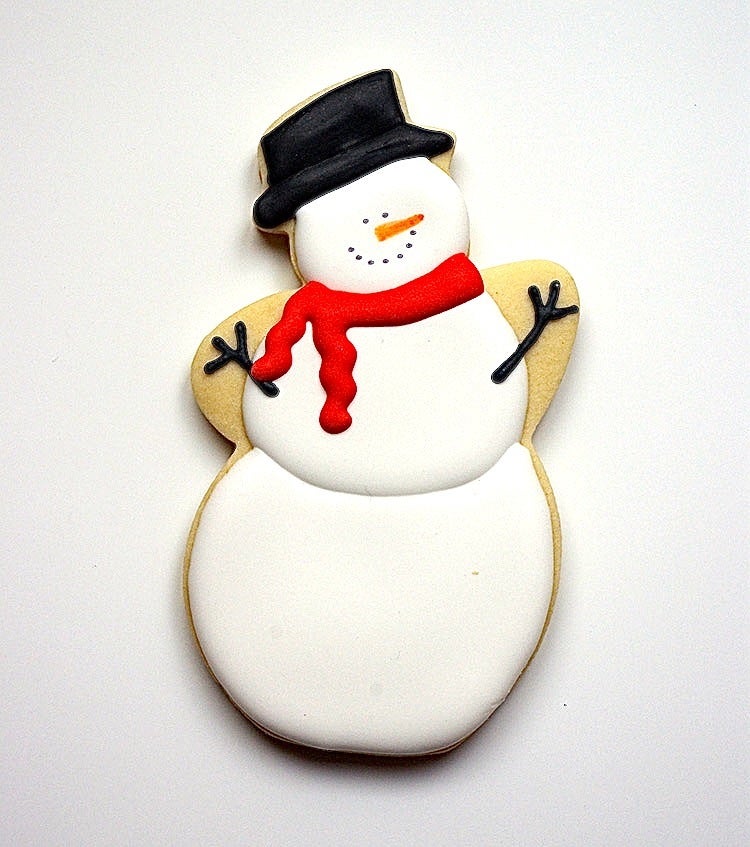 Like this!
But whatever kind of decorated cookies you choose to make this season – from the simplest sparkling sugar cookie, to an elaborate family of gingerbread people – remember, beauty is only crust deep.
In the end, the love and time you put into your creations are what make them a true gift from the heart.
Happy holidays – and happy cookie decorating!