Fruitcake.
C'mon, let's hear it!
FRUITCAKE.
That's better.
Despite the many snide comments and lame jokes made about this iconic Christmas cake, there are those who like it. Indeed, love it.
And for those of your friends and family for whom Christmas isn't complete without this much-maligned (but oh-so-tasty) loaf, there's just no substitute. You HAVE to make fruitcake.
But it doesn't have to be a chore.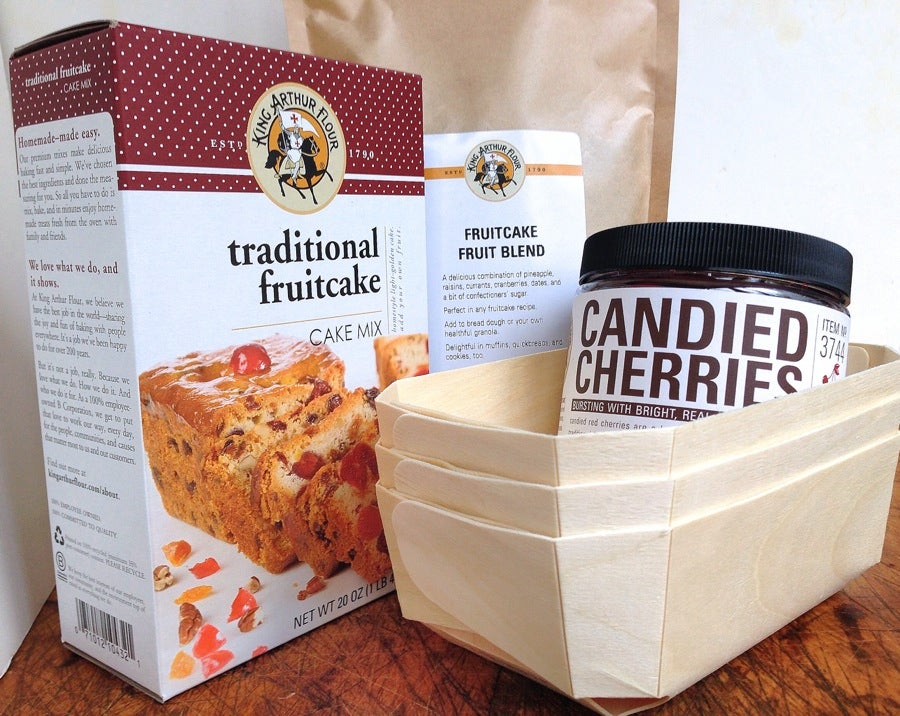 Start with our fruitcake cake mix, add our fruitcake fruit blend and candied cherries, and bake in pretty wooden gift bakers or mini bakeable paper loaf pans.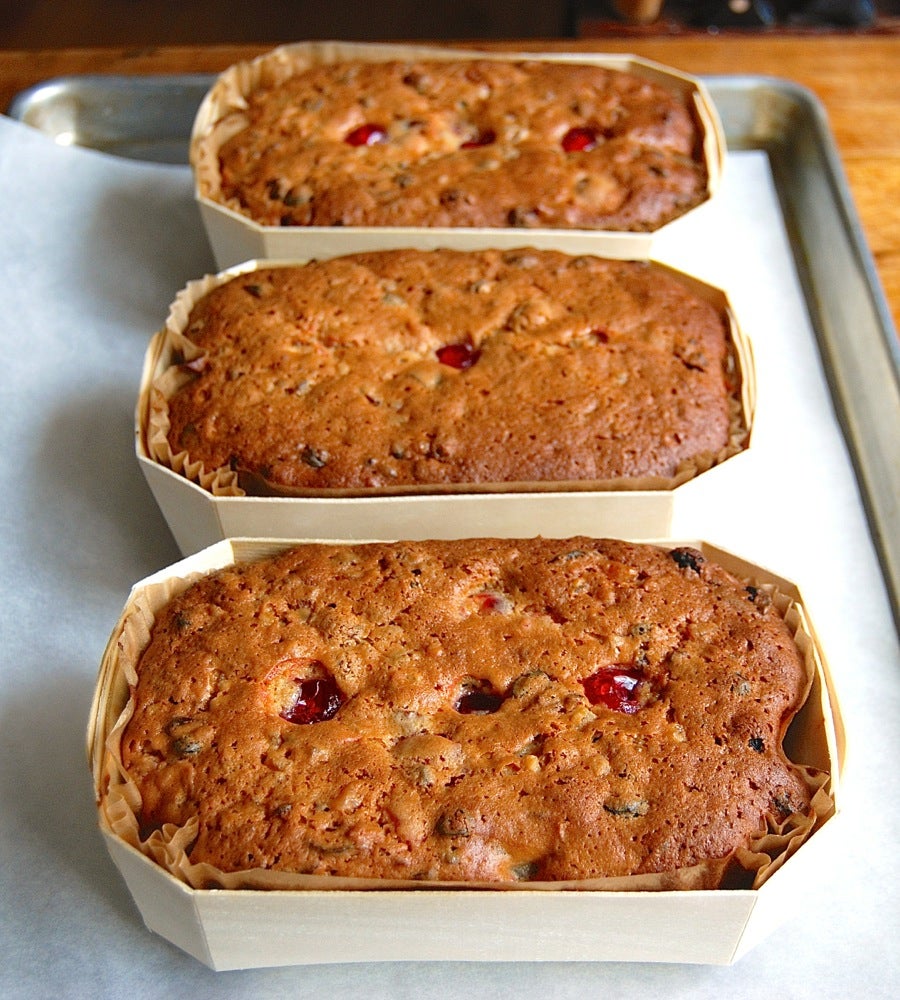 Voilà! A trio of perfectly lovely, gift-worthy fruitcakes
Yes, delightful. I happen to like fruitcake. Especially this fruitcake, which is dense, moist, and contains neither candied peel nor citron – which is a good thing, as far as I'm concerned.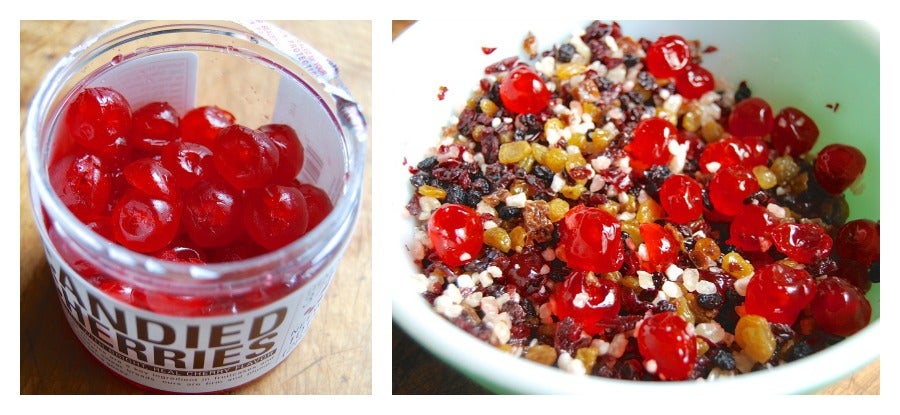 I start the process by mixing our plump candied cherries and fruitcake fruit blend with a touch of rum, to moisten everything.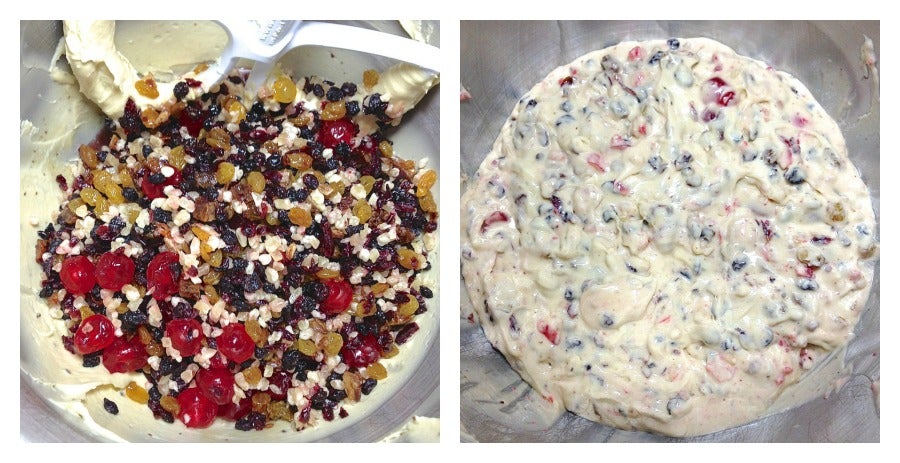 While the fruit is resting, I make the cake batter: dry mix, butter, eggs, milk, and finally the fruit/cherry blend.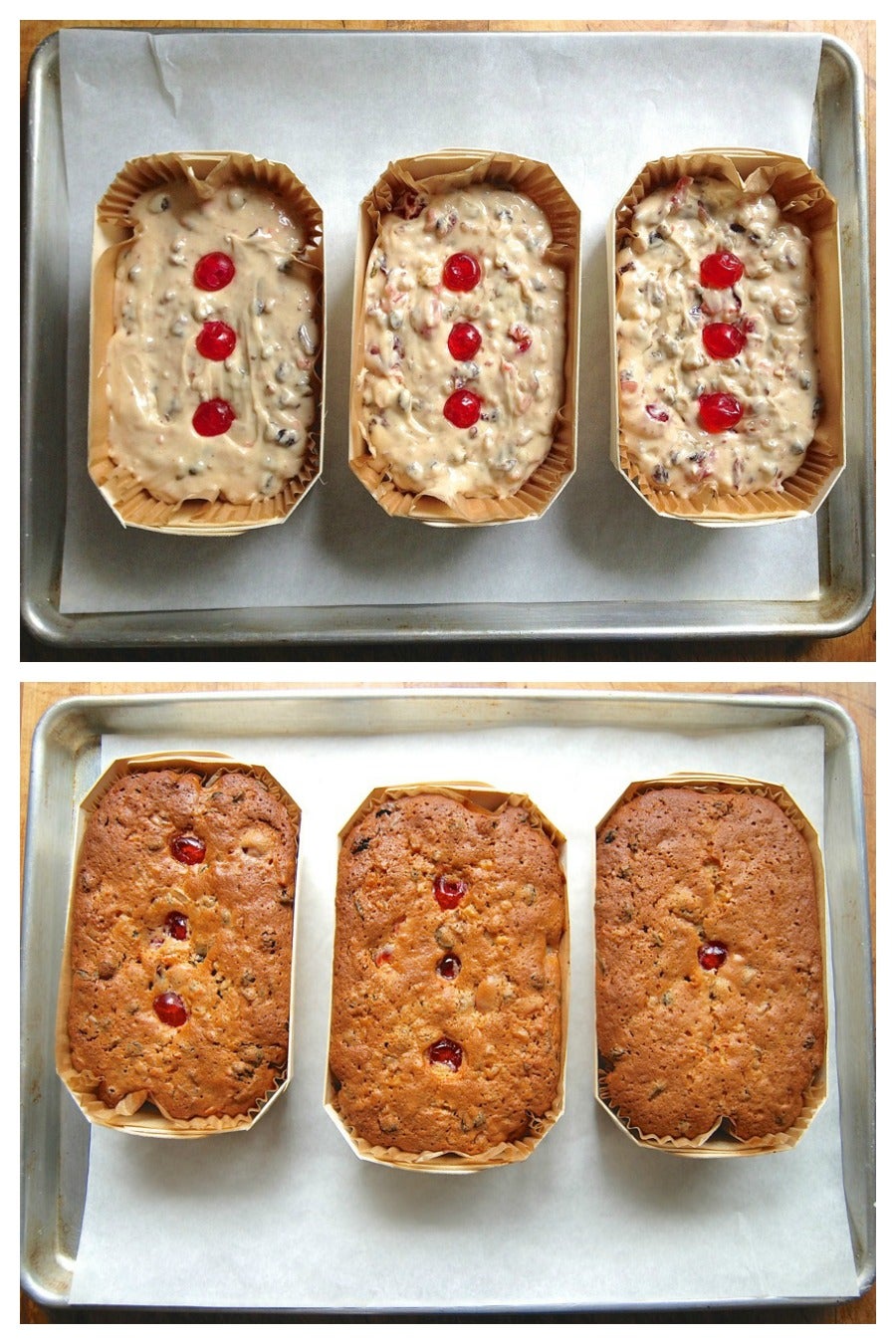 I divide it among the three wooden pans, and plop some decorative cherries on top. Which, unfortunately, are swallowed by the batter. Note to self: add cherries halfway through baking next time.
Bake. Remove from the oven.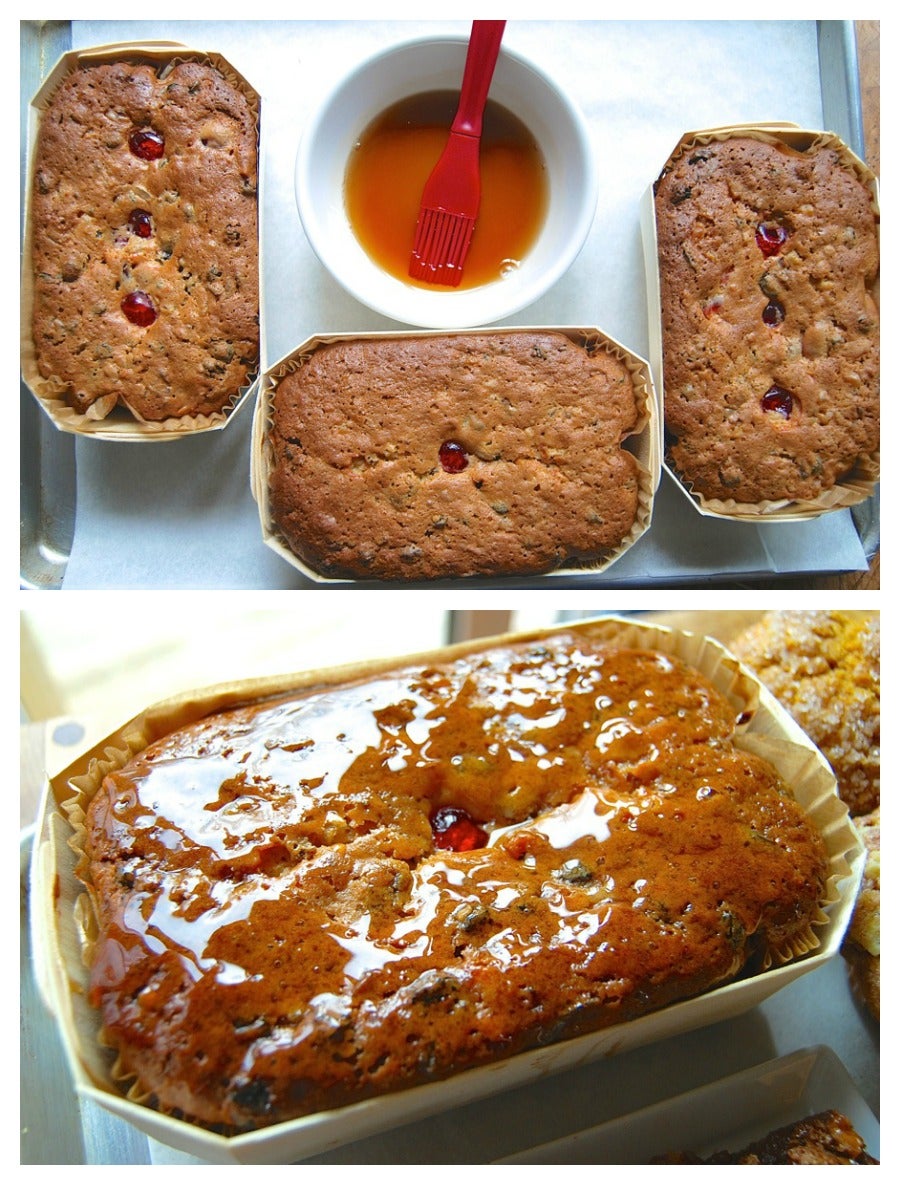 Brush with homemade simple syrup, or better yet, add two teaspoons of vanilla extract to your prepared simple syrup and then brush the vanilla syrup on the cake for extra flavor.
Cool. Wrap in plastic.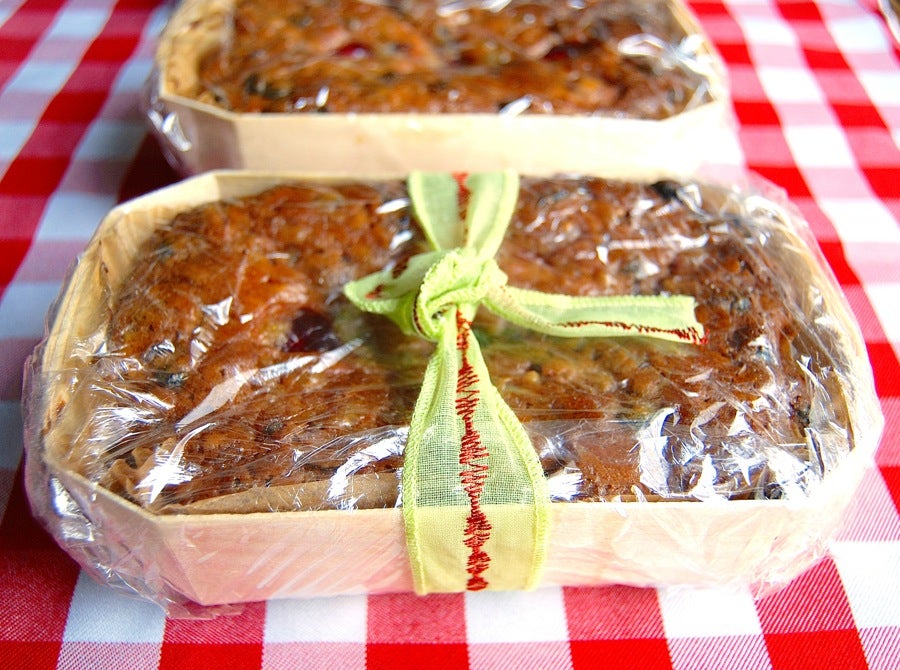 Add a bow!
Clearly, you can do better with your own fruitcakes; this poor bedraggled ribbon happened to be the only decorative element I had in the house. But you get the picture, right?
So, just to wrap things up here (pun intended) - baking with a mix doesn't cast the slightest aspersion on your status as a "real" baker.
Start with a time-saving King Arthur Flour mix, add your own special touches – and discover ethereal new heights. Hey, hide that box in the recycling, and no one will be the wiser, right?
Happy mix baking!
Jump to Comments