Absolutely irresistible.
That was the phrase lingering in my mind after I'd taken one bite, then another, then several more of these tender, buttery, caramel-y, nut-crunchy bars, just barely cool from my oven.
Honestly, they tasted like they'd come from a fine patisserie.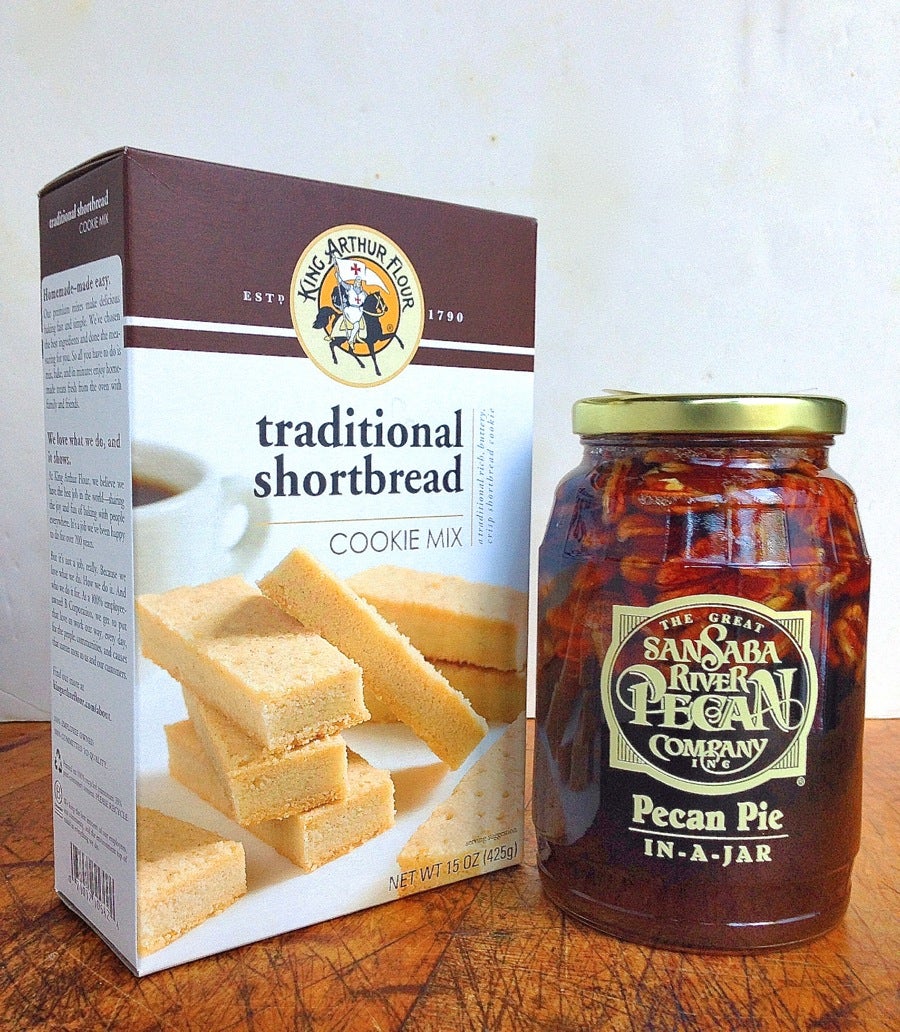 Rather than from a box of our shortbread mix, and a jar of pecan pie filling!
Really?
Let me show you.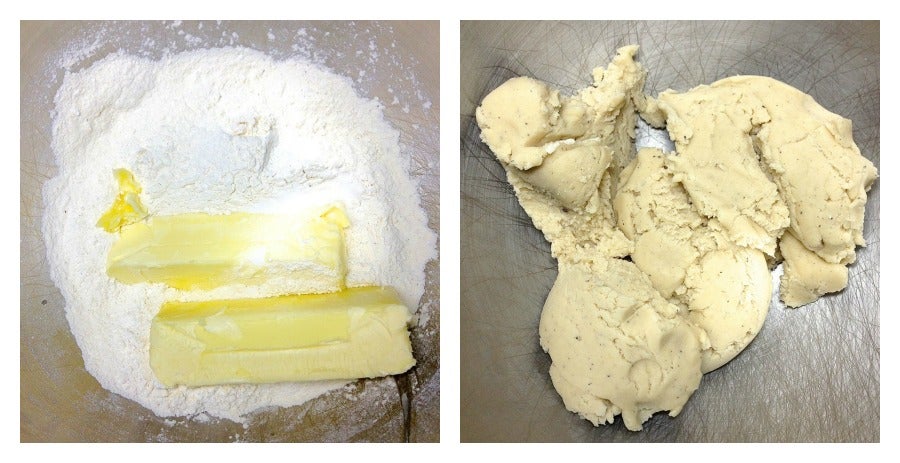 Start by making the crust. Simply add butter to the mix, and beat until everything comes together.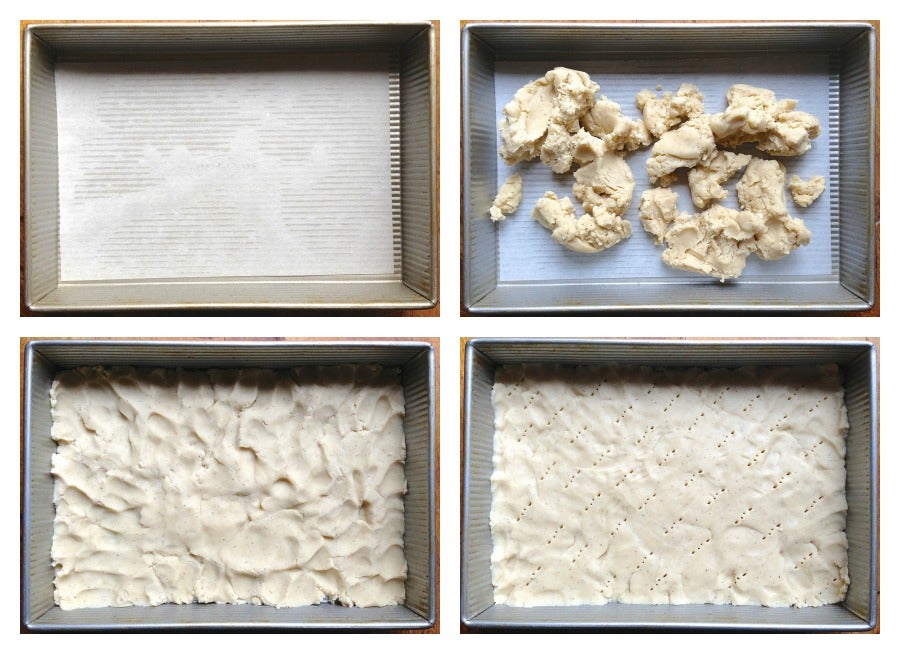 Pat the crust into a greased, parchment-lined 9" x 13" pan. Smooth it down, and prick it all over.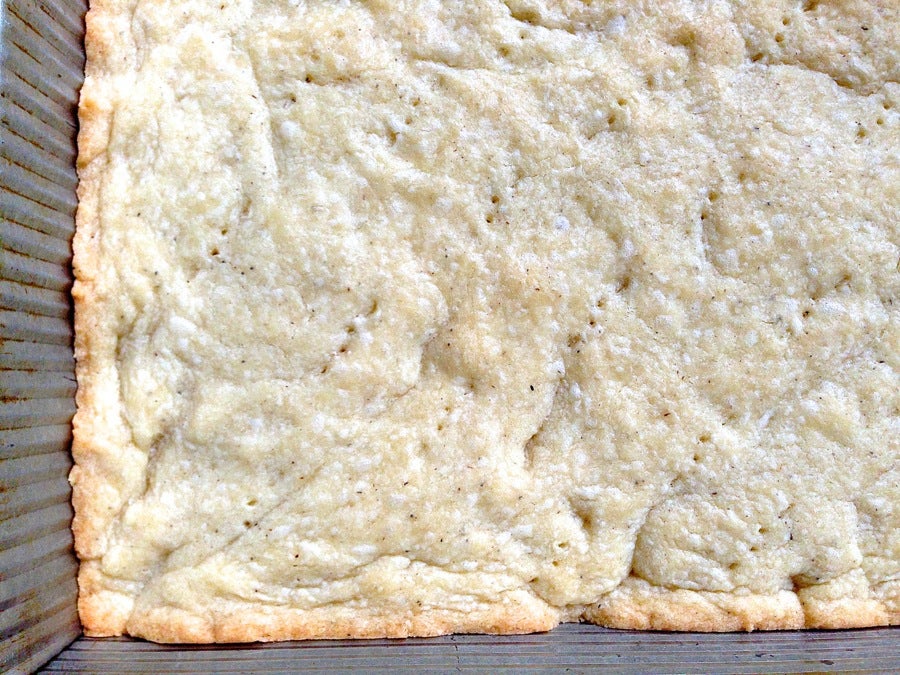 Bake in a preheated 350°F oven for 20 minutes, until light brown around the edges. Remove the crust from the oven.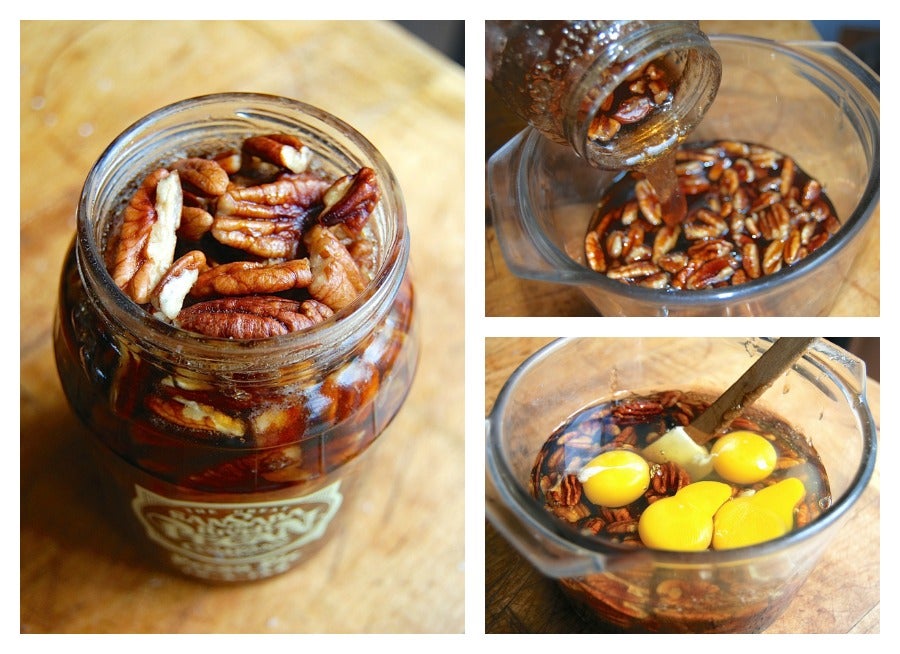 While the crust is baking, stir 4 large eggs into the jar of pecan pie filling.
Is this stuff is good as it looks?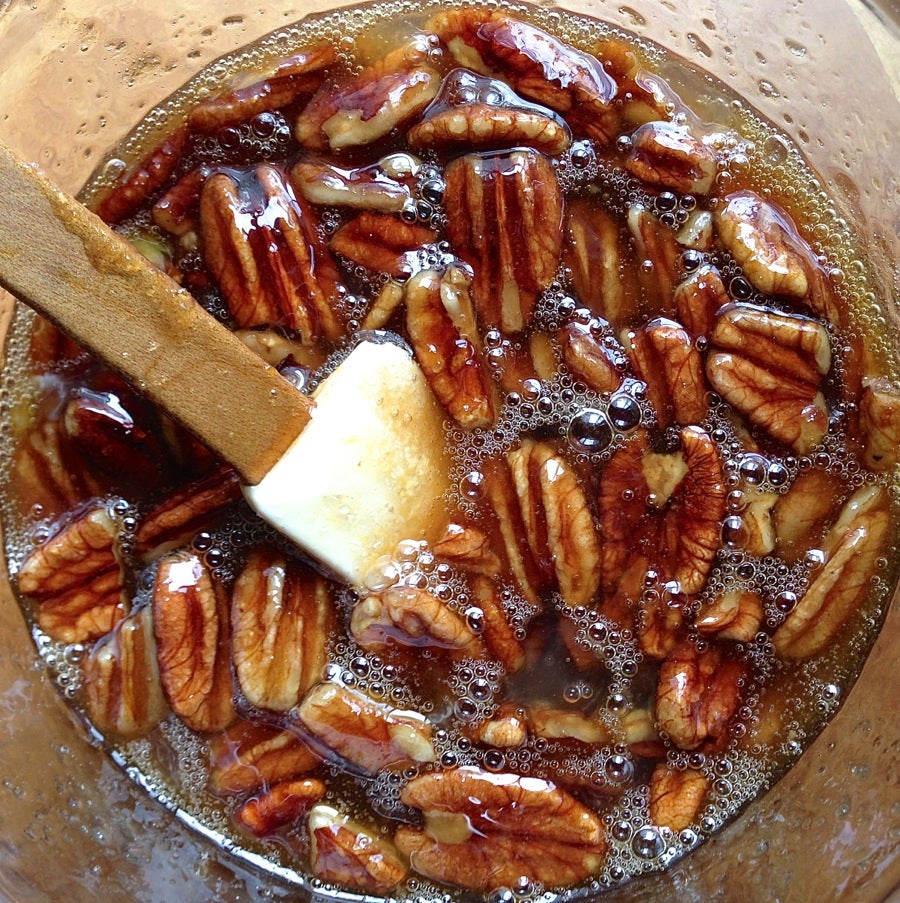 YES.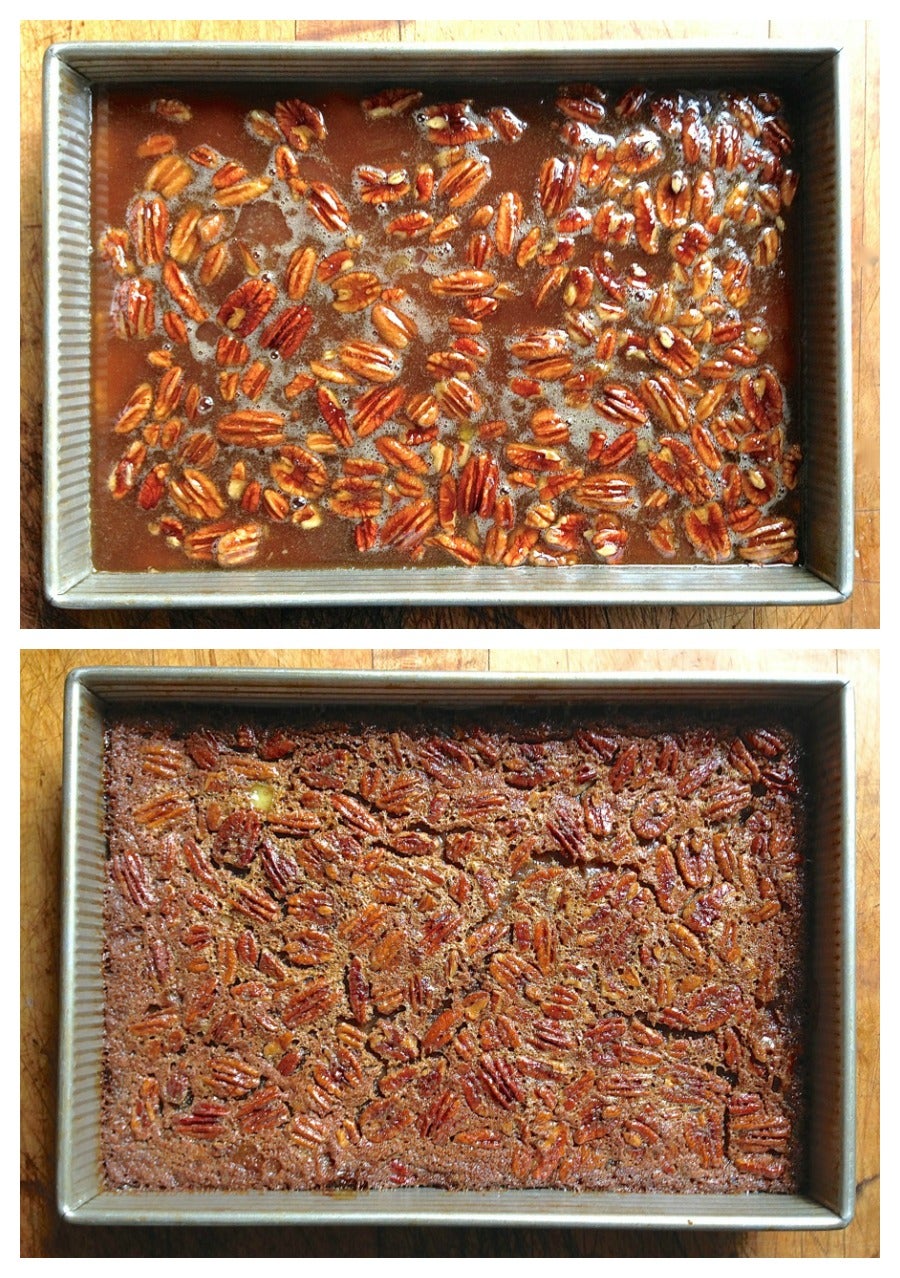 Pour the filling atop the crust. Bake at 350°F for 40 to 45 minutes, until the edge is firm, and the center just barely jiggles when you shake the pan.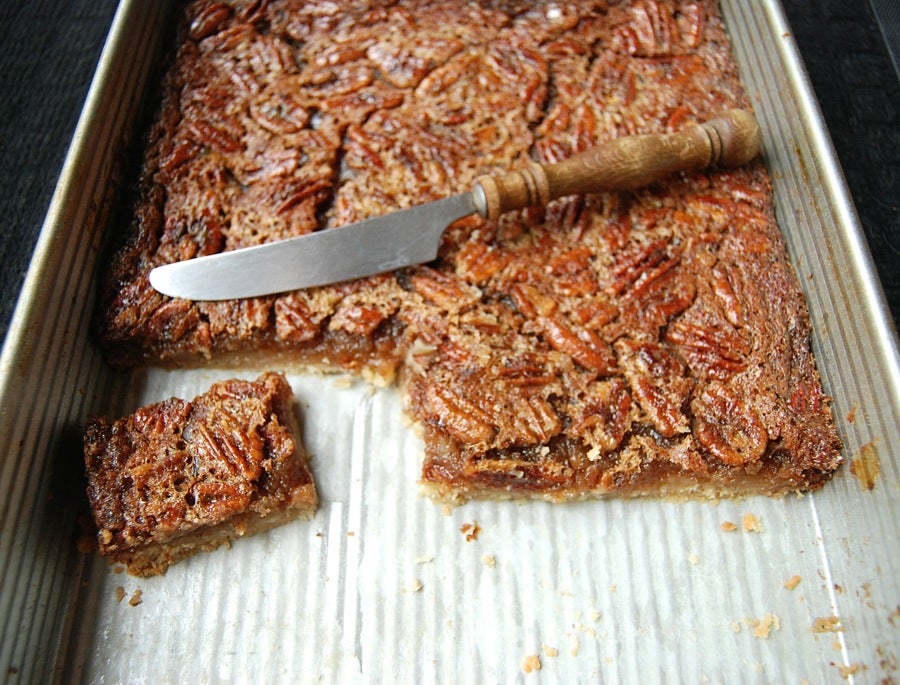 Dig in.
What did I say? Absolutely irresistible!
Want to make these right away, without a mix? We haven't tried this, but it makes sense that it would work: Press our shortbread recipe into a 9" x 13" pan. Bake as directed above, and top with your favorite pecan pie filling. Continue to bake until set. 
Happy baking!