Why is this man smiling?
A. He's the guest of honor at an outdoor party including hundreds of people, and the pouring rain stopped just as everyone arrived.
B. He loves pizza, and this was an all-you-can-eat pizza (and strawberry shortcake) party.
C. He's just wrapping up a 22-year career at King Arthur Flour, and all of those hundreds of people – his fellow employee-owners – are sharing the love.
D. All of the above.
The answer? D, of course.
And the man? Steve Voigt, King Arthur Flour's long-time leader.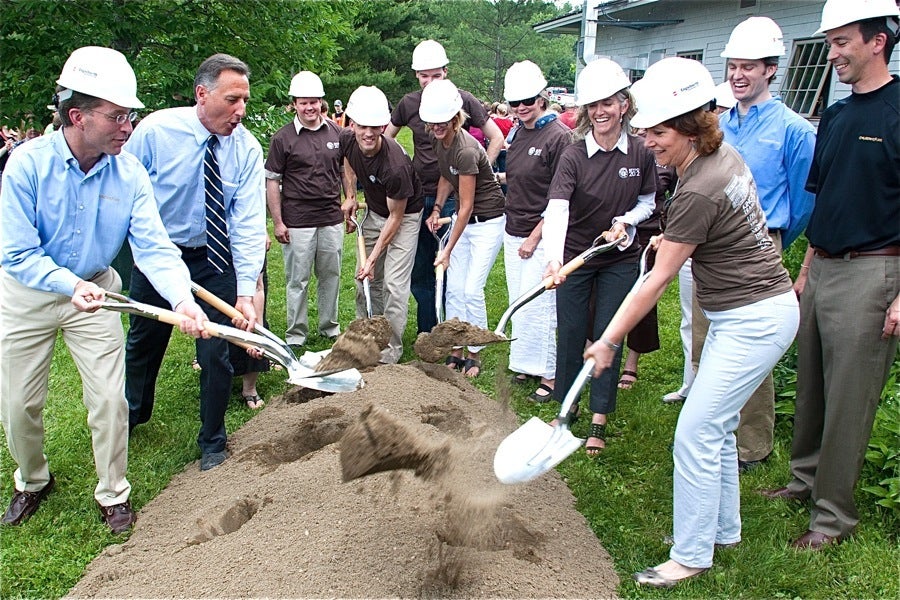 Steve has worn several hats over the years.
Hired as King Arthur Flour's vice president of finance in 1992, he became Chief Operating Officer six years later; and in 1999, he was named CEO and president, the position from which he retired yesterday.
But Steve has always been more than his title – much more.
As part of King Arthur's volunteer program, he's joined his colleagues building houses for Habitat for Humanity. He's been a regular in the company's wellness program, both leading sessions in Tai-Chi, and doing a pretty impressive downward-facing dog in the company's regular yoga classes.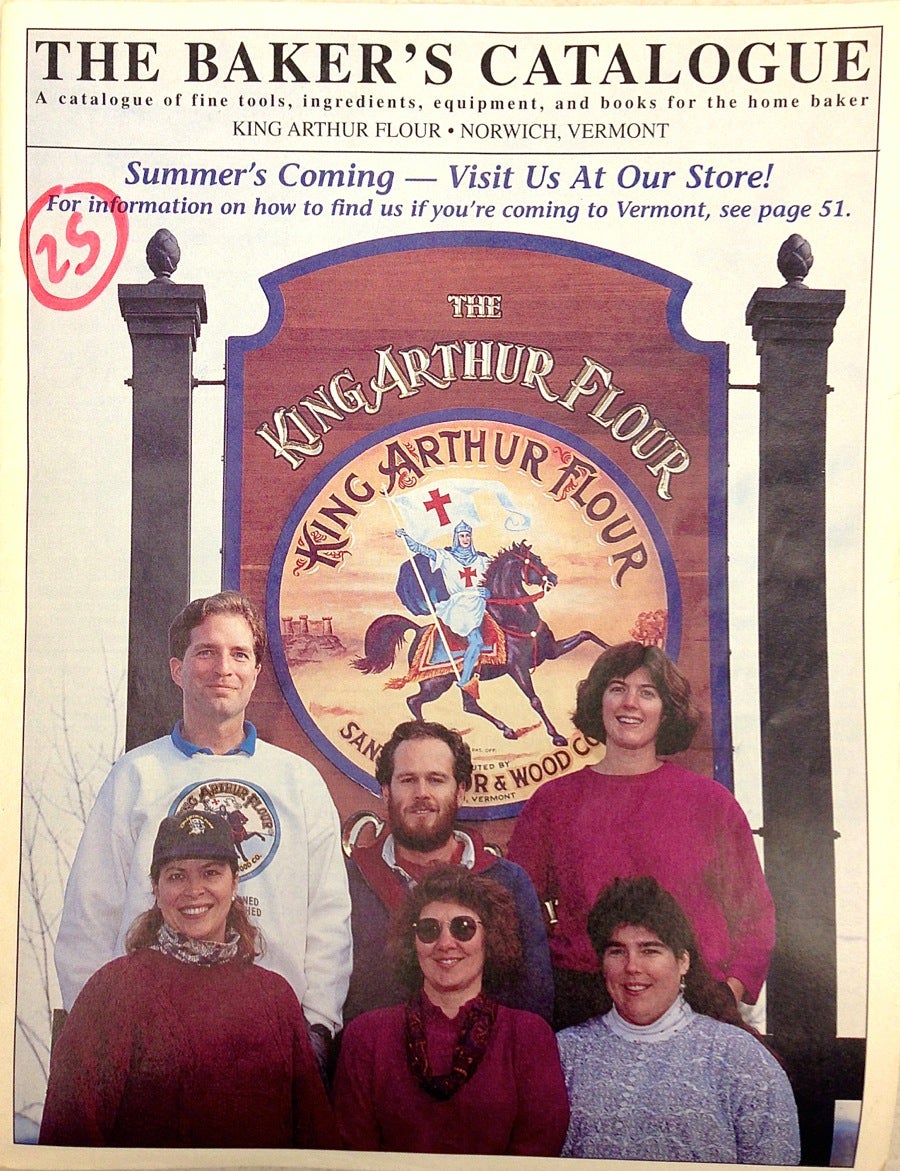 Here he is sporting the company colors on the front cover of one of our 1996 Baker's Catalogues...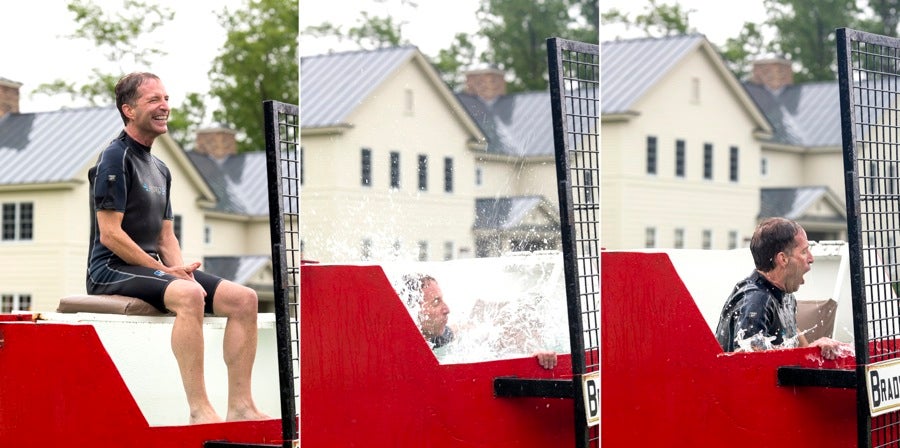 ...and being a good sport in the dunk tank at our annual company barbecue.
Steve's always had a passion for responsible/sustainable business initiatives, and was instrumental in creating King Arthur Flour's Employee Stock Ownership Plan (ESOP), through which King Arthur's employees purchased the company from long-time owners Frank and Brinna Sands.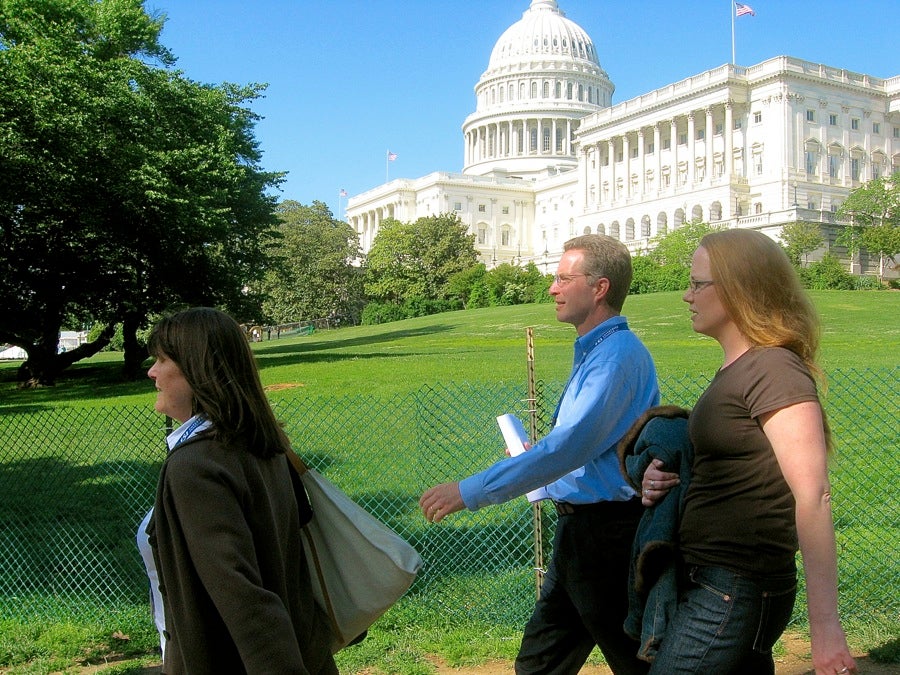 This strong interest in ESOP has evolved into a position of prominence for Steve in the national ESOP organization, headquartered in Washington, D.C.
Most recently, Steve spearheaded King Arthur Flour's becoming a founding member of B Corp, a national movement that helps companies evolve into new types of corporations that use the power of business to solve social and environmental problems.
Thanks in part to our participation in both ESOP and B Corp, King Arthur Flour is regularly cited by industry leaders as a model for socially responsible business. Once again this year, and for the eighth year running, we've been named one of the 2014 Best Places to Work in Vermont.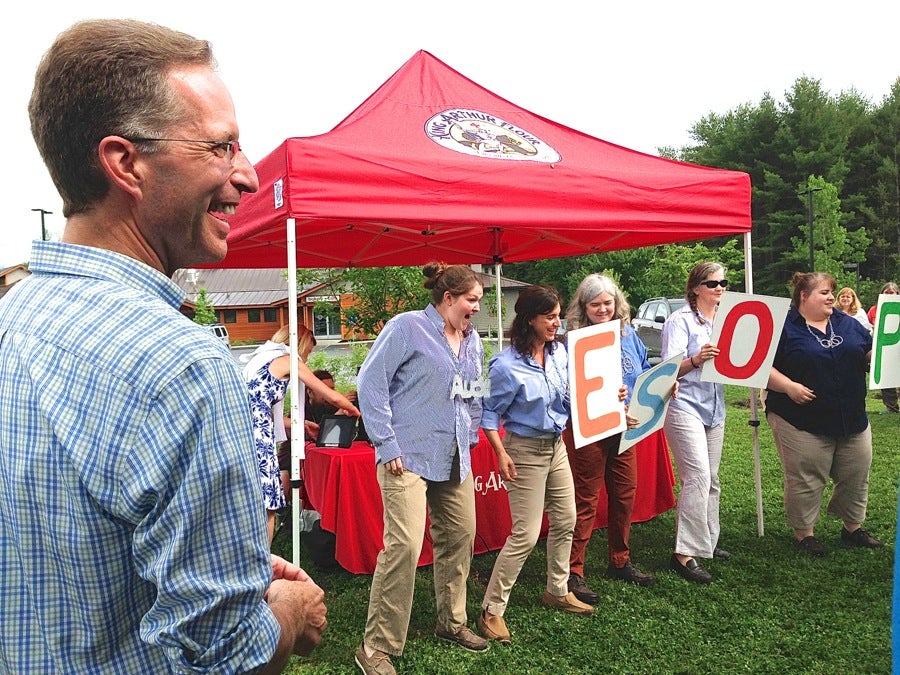 Going forward, Steve will focus his considerable talents on ESOP and B Corp. After taking the summer off, he plans to work with companies nationwide on those two passions.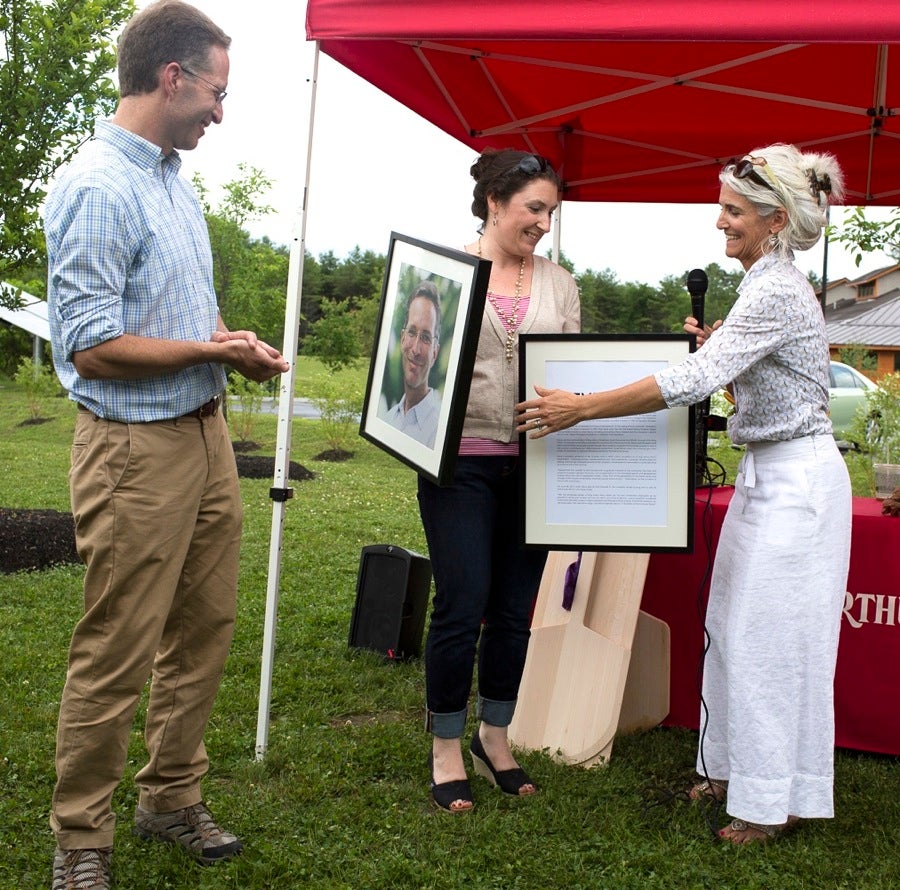 As the party wrapped up, Steve was presented with a plaque which, with his picture, will become part of our company's "wall of fame." It concludes with these words:
"We, the employee-owners of King Arthur Flour, salute you for your unmatched dedication as our president over the past 14 years. We wish you well in your future endeavors – advancing ESOP and Benefit Corporation (B-Corp) causes in other companies and through business schools.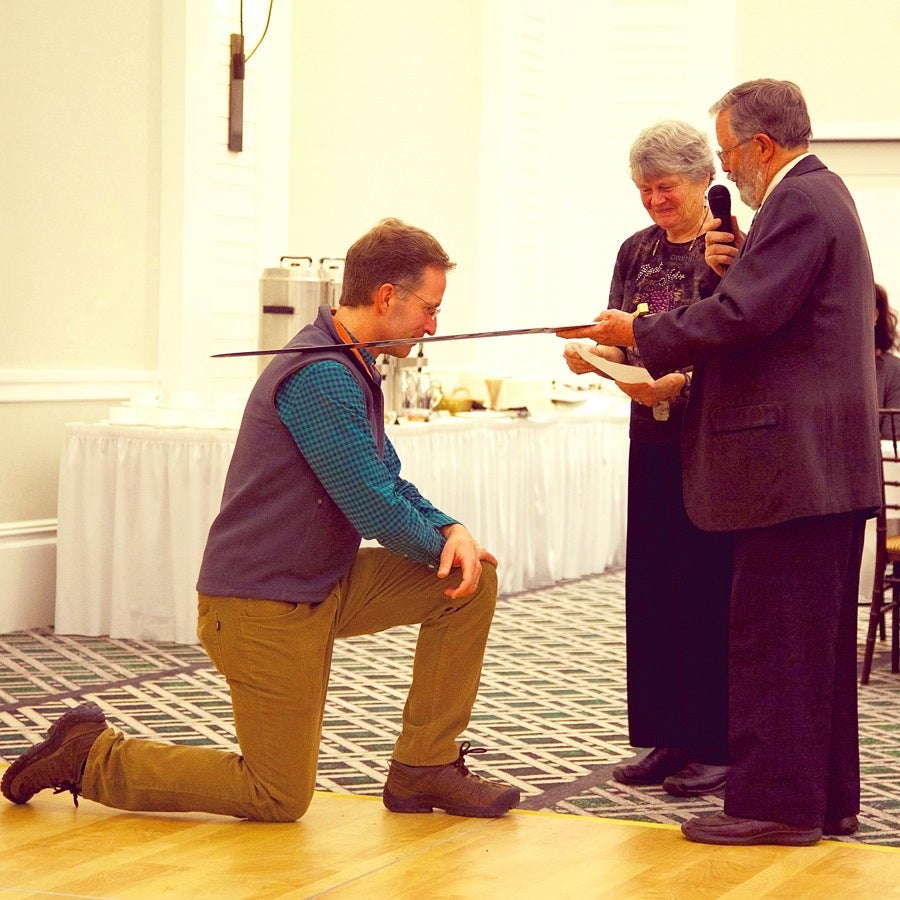 "And for the final time, we, the employees, dub thee Steve Voigt – Your Royal Highness Steven I, Guardian of the Common Good."