So, it's Tuesday night, a.k.a leftover night. We had some great meals over the weekend, but I'm fresh out of energy and ideas. What's a gal to do?
Well, we could go out, or get takeout. Oh, wait, it's Tuesday. In my small town literally every restaurant is closed on Tuesdays. The Greek pizza place? Closed. The comfy bistro? Closed after lunch. Wait! How about the trusty diner? Like the sign says, "open 7 days a week, closed on Tuesdays." *sigh*
OK, fridge, it's you and me. What have you got to offer?
Spaghetti and one meatball. Six slices of cooked bacon from Sunday's BLTs. Half a head of lettuce, ditto. Gray stuff in the back (umm, no). One chicken breast, thawed. Four jars of pickles (why do we have four jars of pickles?)
Brace yourself, I feel an idea starting to form. Check the freezer for tortillas, maybe we can have chicken wraps. No wraps, but a nice stack of pre-made pizza crusts.  LIghtbulb! We'll swap pizza crust for wraps and have a Chicken Bacon Ranch Pizza! Yes, oh, yes. Dinner in 30, everyone!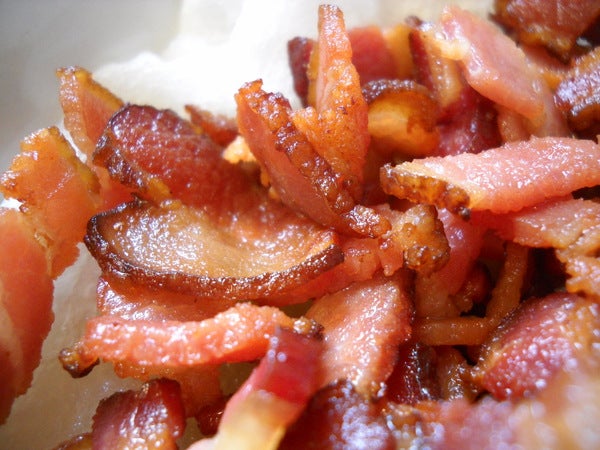 A quick zap in the microwave and a pass under the knife blade and we've got smokehouse bacon ready to go.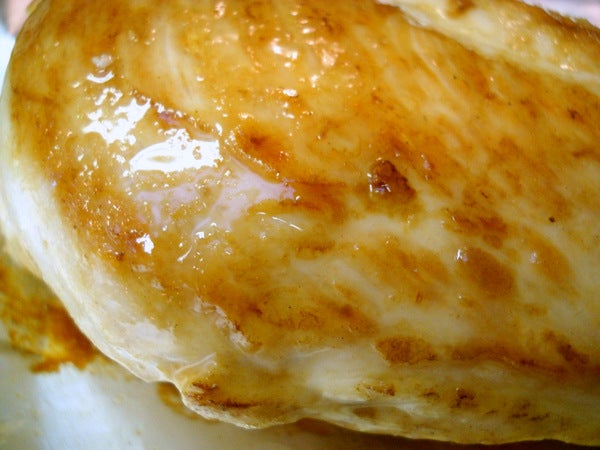 While the oven preheats to 400°F, we'll sauté the chicken breast to a golden brown.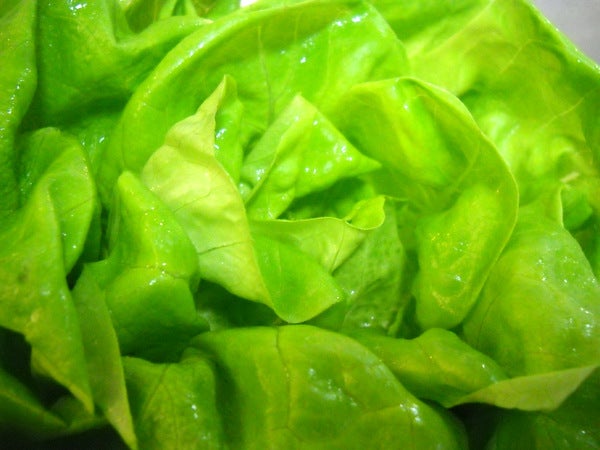 Beautiful butter lettuce at the ready after a quick wash. Romaine would also work out well.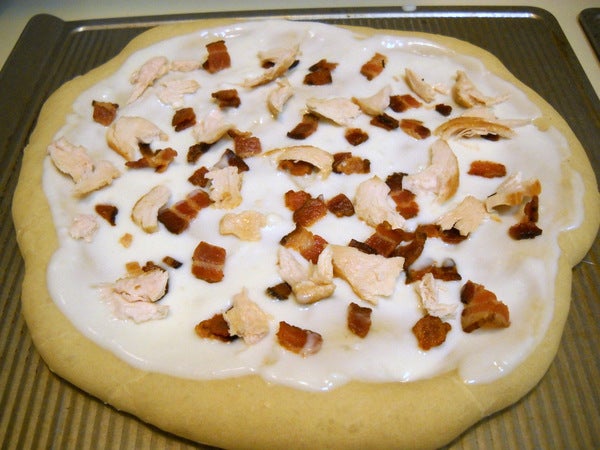 Cue the thawed pizza crust. I found a little Alfredo sauce already made up, but you can use jarred, or your favorite white sauce/cheese sauce recipe.
Add about half a cup of cut-up cooked chicken and 1/4 cup of the bacon.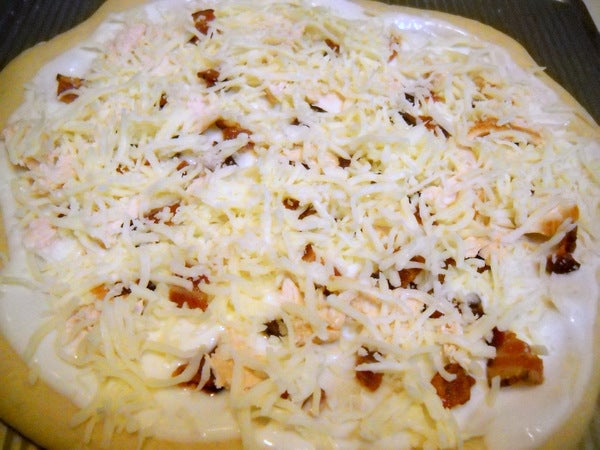 A generous topping of pizza cheese. Now off to the oven to bake until hot and bubbly.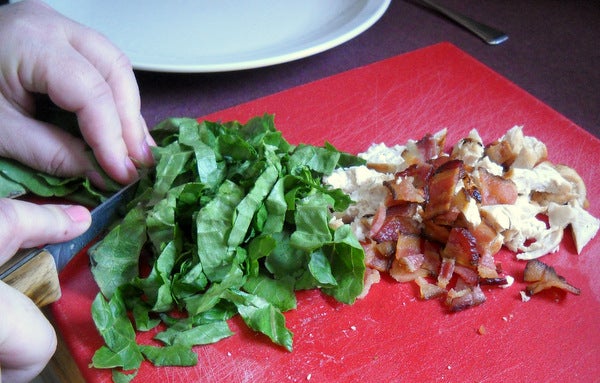 Just before the pizza is done baking, cut up a generous 2 cups of lettuce, another 1/2 cup chicken, and another 1/4 cup bacon.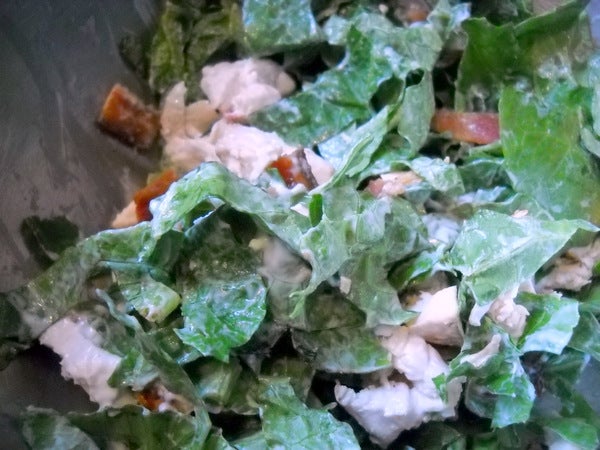 Toss together with 2 tablespoons of prepared ranch dressing. You want the salad lightly coated all over, but not dripping wet.
(I confess, this is a photo with romaine, not butter lettuce. Yes, I've made this pizza several times lately; color me addicted.)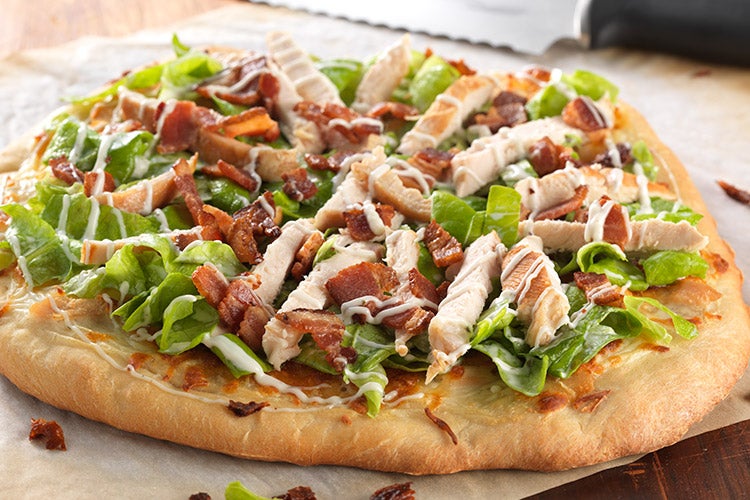 Pile the cool salad on the warm pizza and serve immediately, with plenty of napkins. Fresh, crunchy, cool, saucy, smoky – and gone.
Thank you, fridge, for all you had to offer tonight. You gave us a spectacular meal from your stash. Thanks, too, for clinking that bottle of wine right before we ate. You turned leftover night into paradise.
**please note there is no printable version for this blog/recipe. It's all about using your creativity.**
Got a favorite leftover makeover? Please share in our comments. Who couldn't use a little help for next Tuesday?!