"What can I bake in a wood-fired oven," you ask?
Pizza, of course; but what else? Let's take a look at the newly released book From the Wood-Fired Oven, by Richard Miscovich.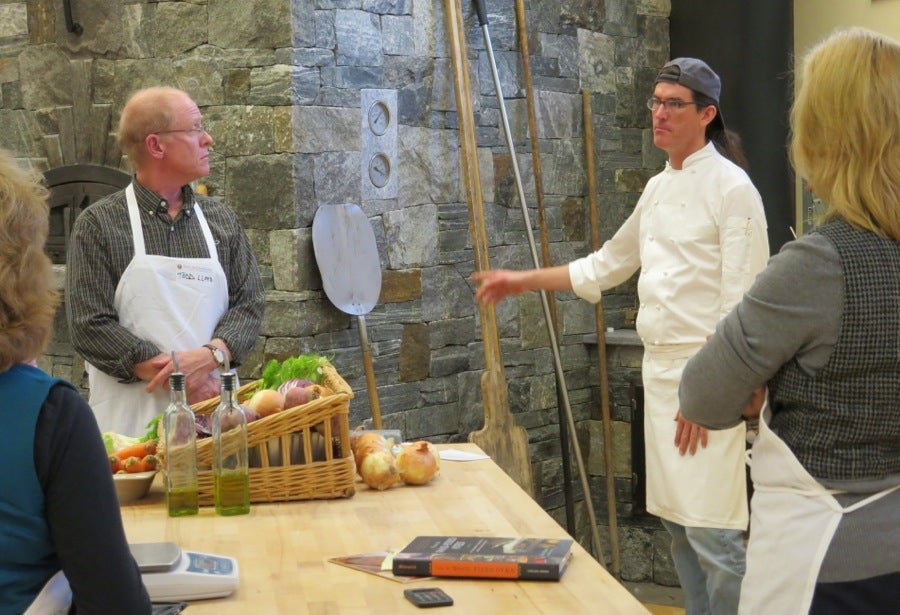 Richard is a former King Arthur Flour baker, and long-time guest instructor for King Arthur's Baking Education Center. He also teaches at Johnson & Wales University, and owns a micro-bakery in North Carolina. His passion for baking and cooking with fire really shines as he leads students through some of the recipes from his book.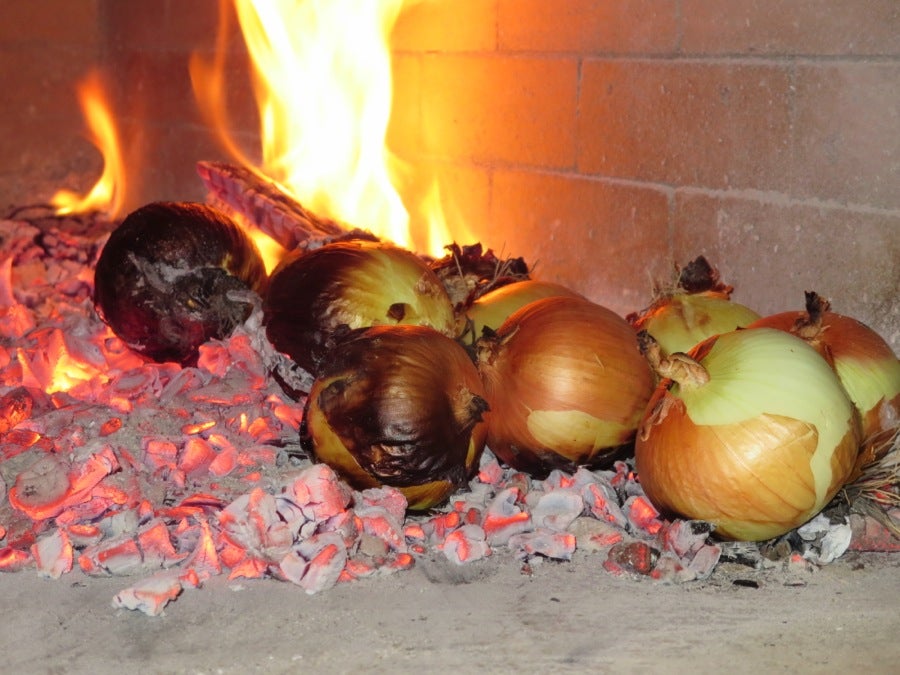 Earlier this month, in the Baking Education Center, Richard taught a class of twelve students from all around the country. Both the book and this two-day class are organized around the products you can make throughout the heat cycle of a wood-fired oven.
First is live-fire baking. During class students toss whole onions on top of burning embers. After roasting, the outer layers are peeled off. Inside is the sweetest, most tender roasted onion you've ever had – a perfect accompaniment to the pita bread that's also baked while there are live flames in the oven.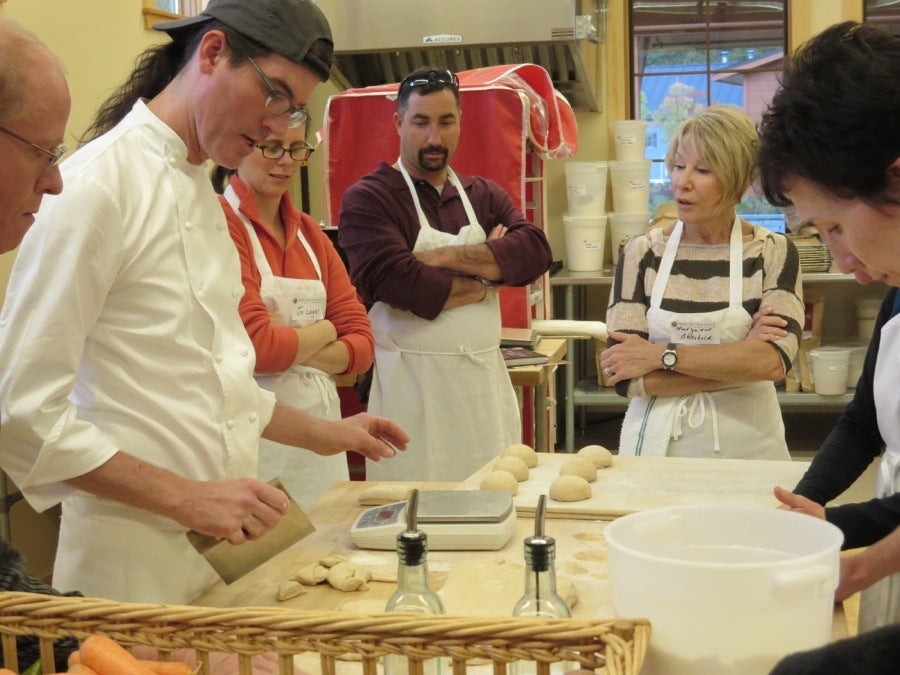 The hot oven is perfect for hearth breads, and From the Wood-Fired Oven provides plenty of useful, technical information on the bread-baking process.
As the heat drops a bit, it's time for casseroles. Richard comes with his arsenal of vintage heat-proof bakeware, from cast iron to CorningWare®. These vessels were filled with a Lithuanian potato casserole, which was consumed before I had the chance to snap a photo. What do you expect when a dish contains potatoes, bacon, and sour cream?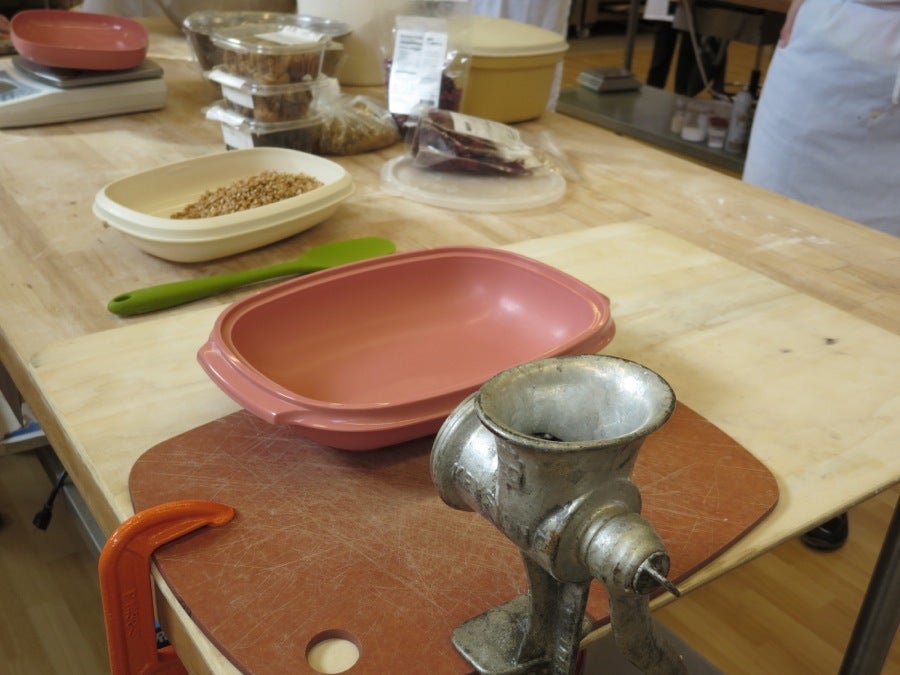 Following the temperature descent, the class discovers products for the still-warm, but not-hot oven. Here we've pulled out the old meat grinder to mash up sprouted wheat berries to bake into homemade power bars. To finish things off at a low temperature, we render chicken fat for future use.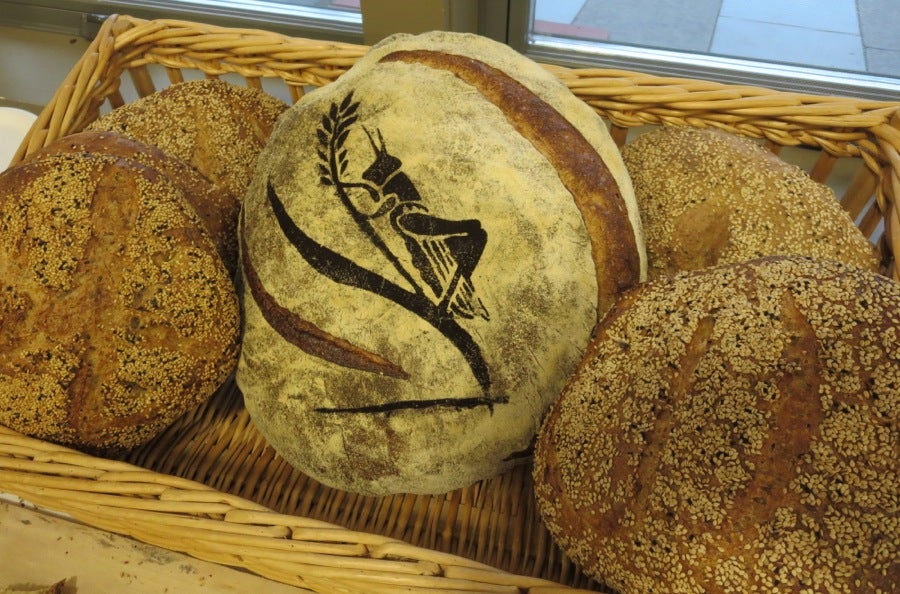 After all that baking, here's our reward. We'll save the power bars for the trip home.
Now, it's time to slice into a basketful of "Bettie Three Seed Bread." Butter, anyone?
Want to experience a class like this first hand? There is still space in Richard's Winter Holiday Breads class on December 13-14. He'll also be here in March for a bread shaping and scoring practicum.
We are excited to welcome many fabulous guest instructors this winter. Scroll throught the course calendar to check it out.