The sun rose last Saturday to a cool and foggy valley; a quintessential fall morning, precursor to a perfect autumn afternoon.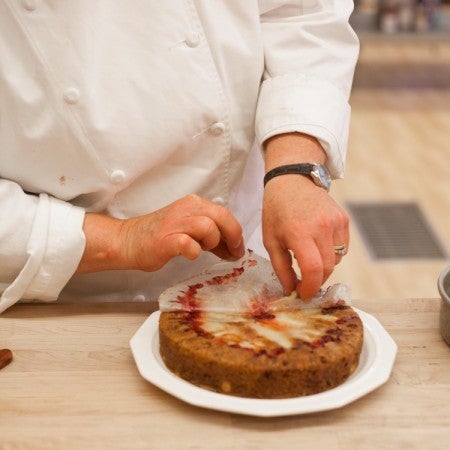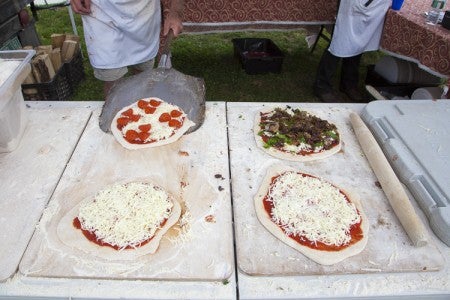 By the time the first wave of patrons rolled through the Bakers' Harvest Festival at King Arthur Flour's bakery store in Norwich VT, the smell of wood-fired pizza and homemade apple cake were already hanging tantalizingly in the air.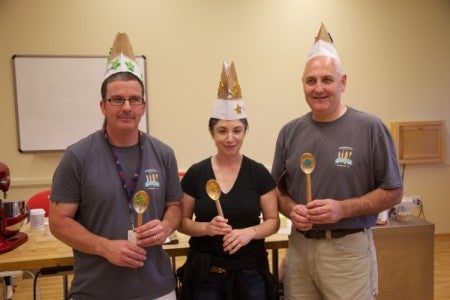 A cup of coffee and baked goods in hand, customers headed over to our Baking Education Center (BEC) to catch the first event of the day – an amateur baking competition among King Arthur Flour employee-owners.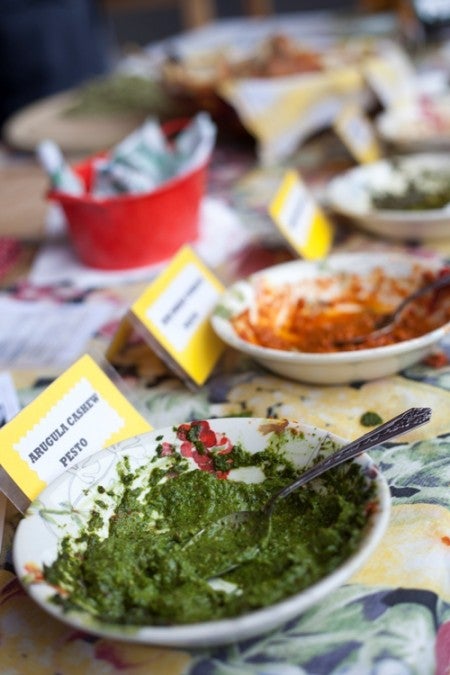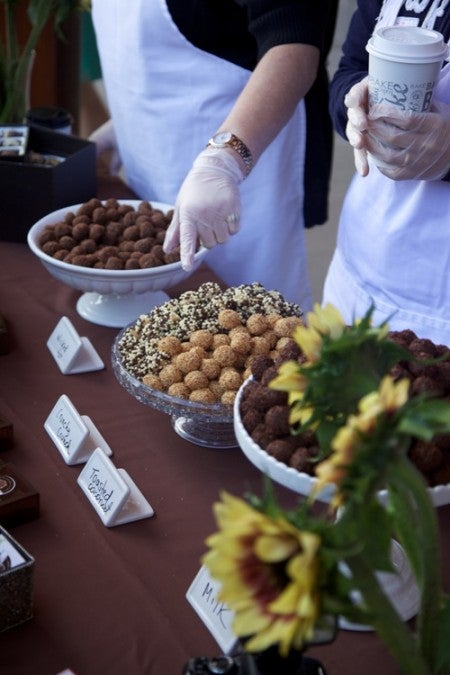 It wasn't long before the entire store was packed with festival goers, tasting free samples from Vermont Fresh Pasta, My Brigadeiro Chocolate, Vermont Smoke and Cure, and more.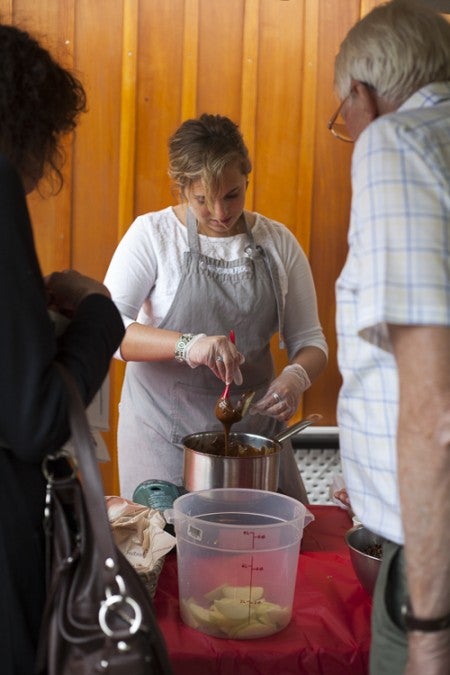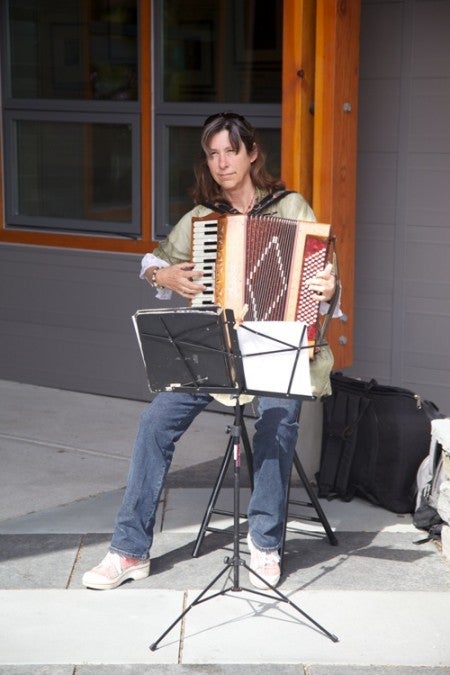 Outside, KAF employees doled out caramel-covered apples by the hundreds, while Joanna Waldman from Post and Beam Bakery helped kids (and some adults!) frost and decorate cookies to the sounds of Cheronia, a French and Celtic musical duo playing in the courtyard.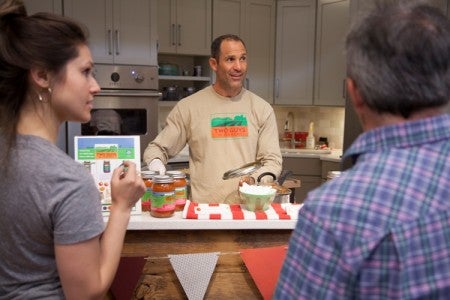 Inside the demo kitchen, customers sampled soup from Two Guys in Vermont (whose pre-made soup comes uniquely packaged in glass jars), and tasted homemade peanut brittle from Beary Best Brittle.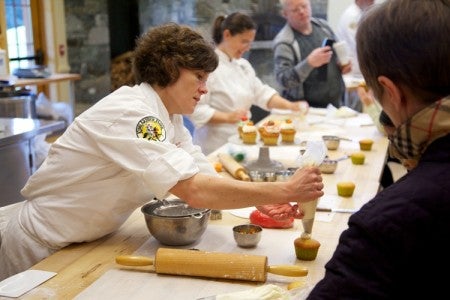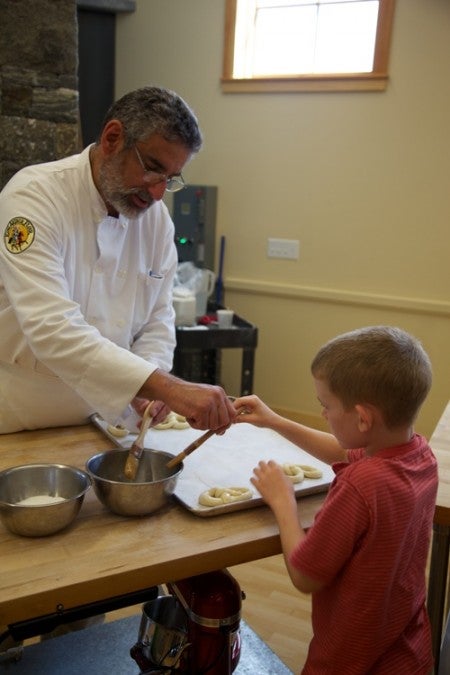 In between baking competitions, our expert bakers were in the BEC teaching folks how to twist pretzels, bake light and tender biscuits with our self-rising flour, and decorate cupcakes.
As morning rolled into afternoon, singer/songwriter Jon Gailmor took the stage and serenaded the crowd with favorites like "Dirt" and "Celebrate the Children."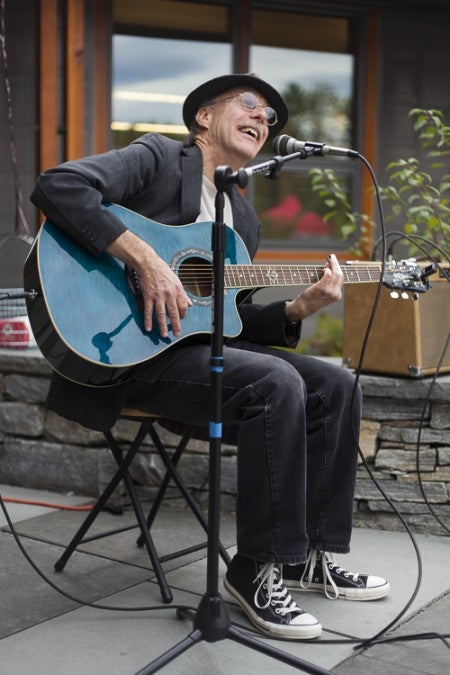 Blues singer and guitarist James Burger closed out the festival with his twangy sounds and steel guitar slide.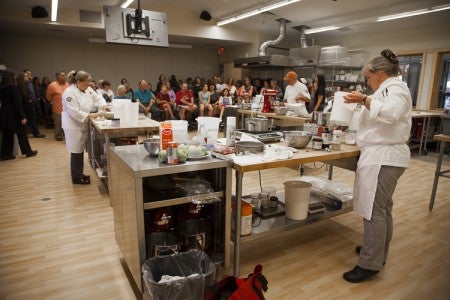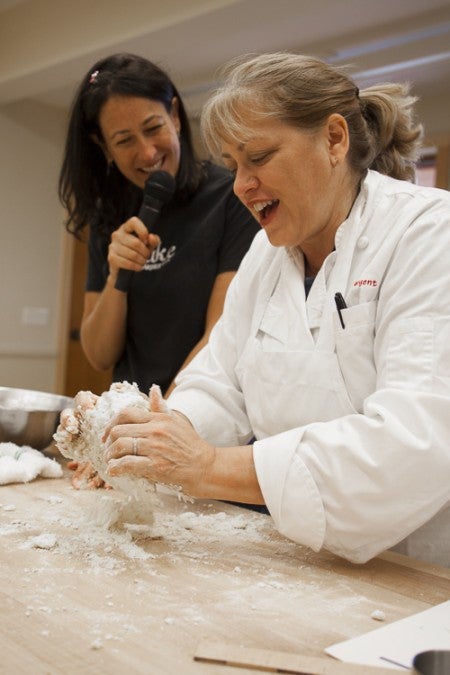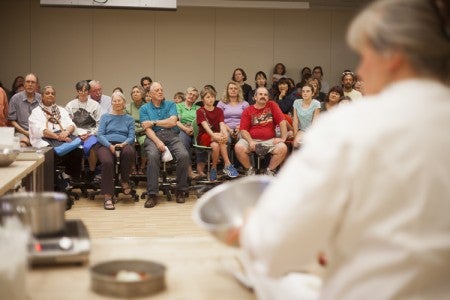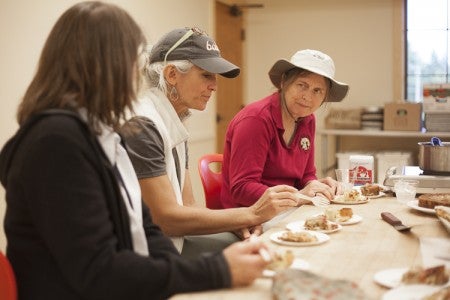 Especially popular was the Pro Series baking challenge, which pitted King Arthur Flour bakers Susan Reid, Jeffrey Hamelman, and Robyn Sargent against one another in a battle for culinary bragging rights!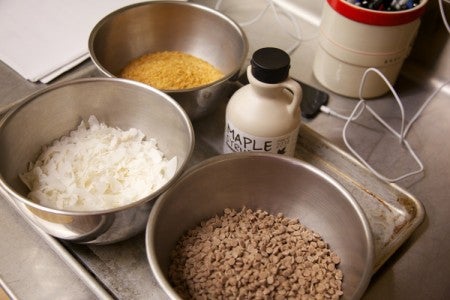 MC Julie Christopher threw in a last minute spin, asking the bakers to include two of four surprise ingredients in their favorite apple pastry: raw coconut flakes, toasted coconut flakes, cinnamon chips, and apple butter.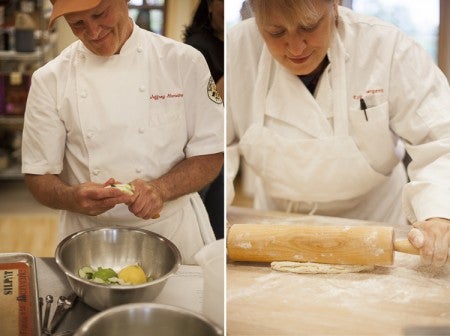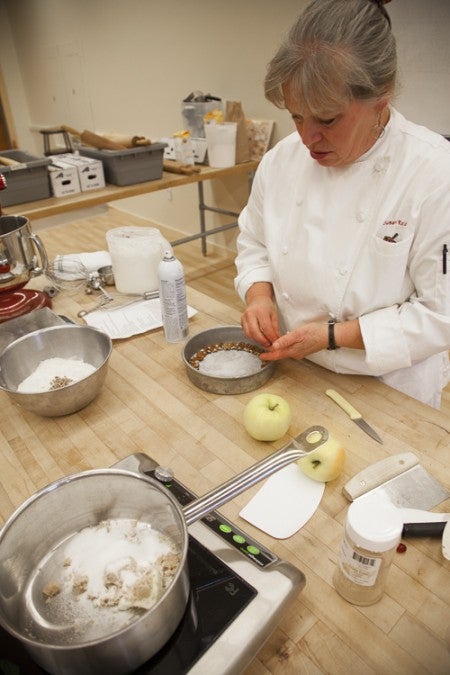 Jeffrey used raw and toasted coconut, and took home the prize for "best show" with his apple tart. Susan won for "most delish" baked good with her cranberry-apple upside down cake, incorporating apple butter and raw coconut into her top secret recipe.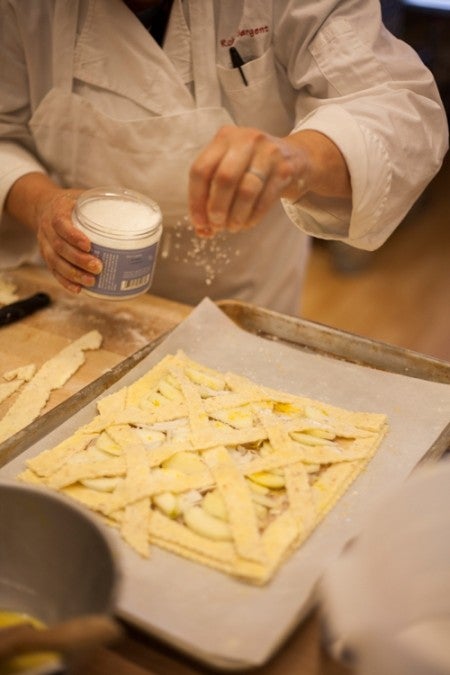 Finally, Robyn was victorious in the "best-looking" category with her beautiful apple galette, and incorporated an astounding four out of four surprise ingredients!
For most of us, 30 minutes to complete a baked good would be difficult at best (or impossible, in my case) but these pros were cleaning their stations with 5 minutes to spare! You can't put one over on King Arthur Flour's best bakers.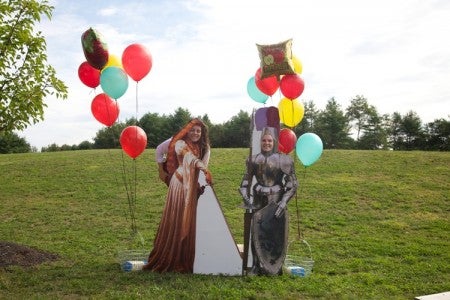 Customers and patrons alike agreed that this year's Bakers' Harvest Festival was a huge success. We've only just put away the balloons and hay bales, but we've already started planning for next year – that's how much fun we had!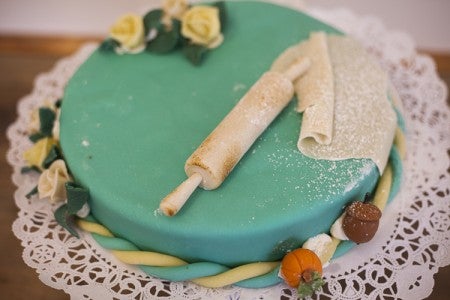 Until then, we'll leave you with a few photos from the other events surrounding the festival – the Bakers' Harvest Dinner, which brought in over $13,000 for Hunger Free Vermont; and the Bakers' Harvest conference, which brought bakers from as far away as Mexico to Vermont for two action-packed days in the education center.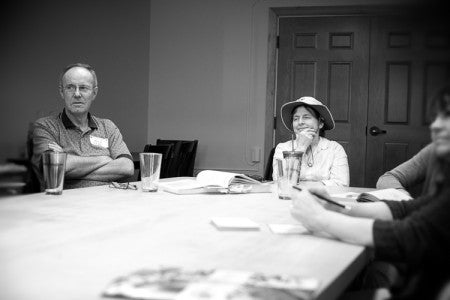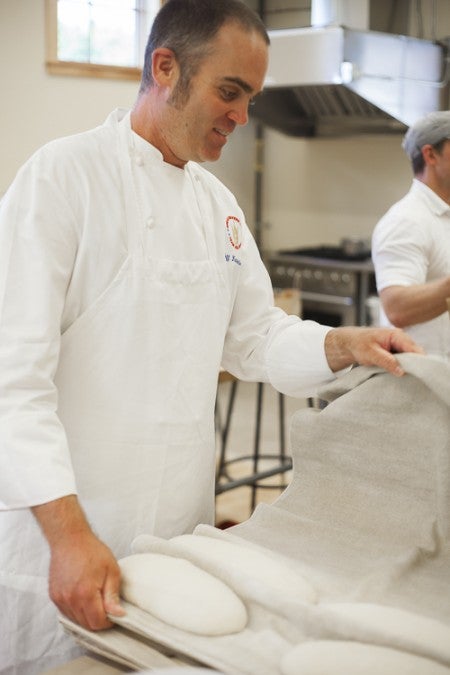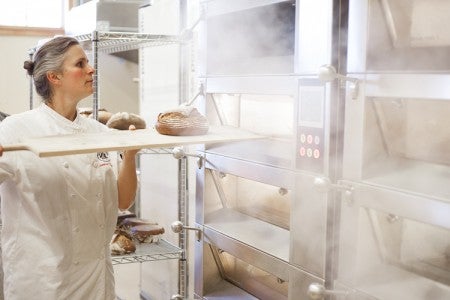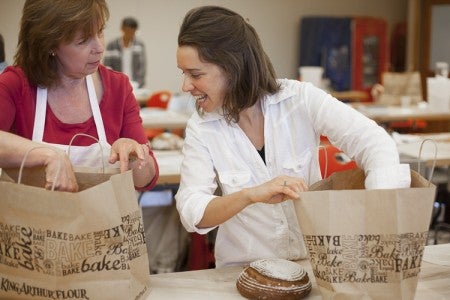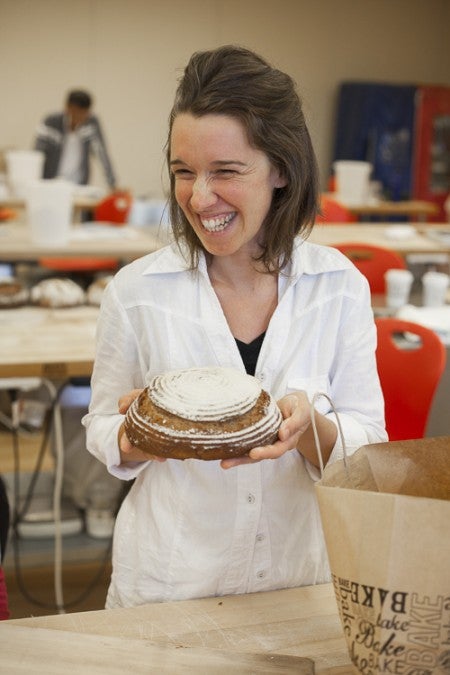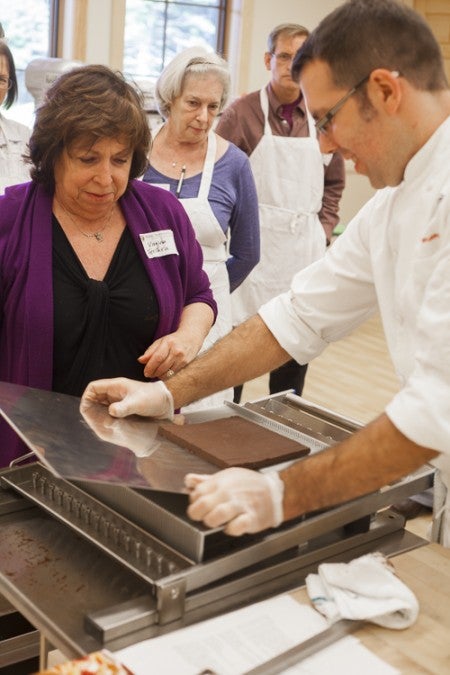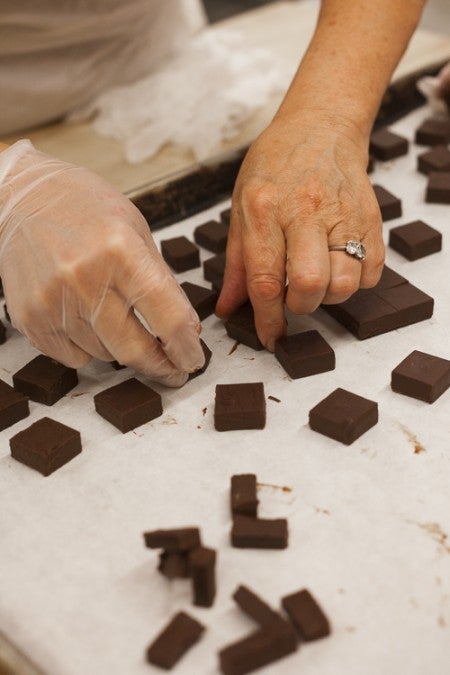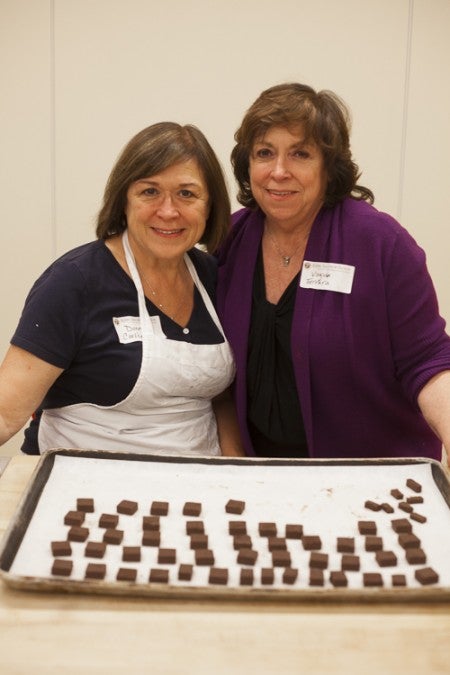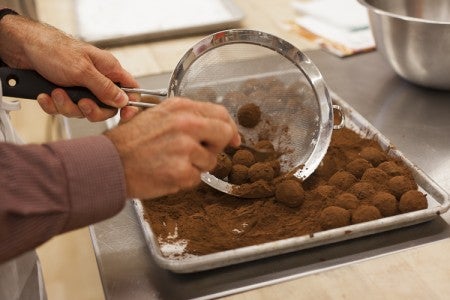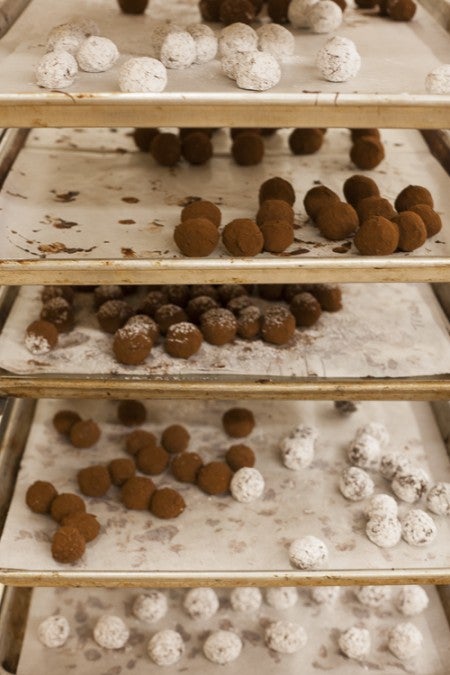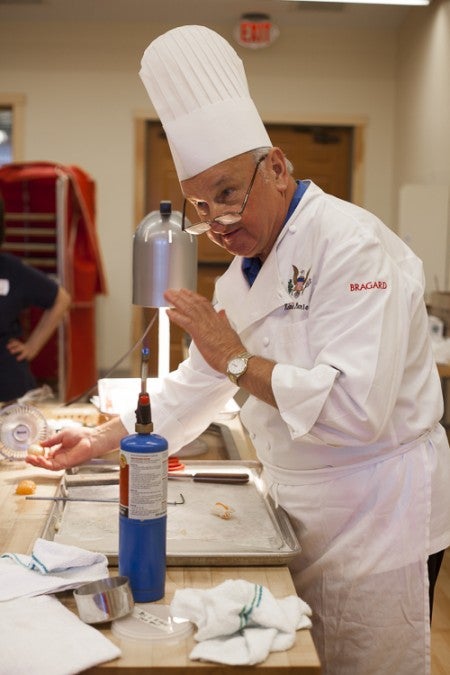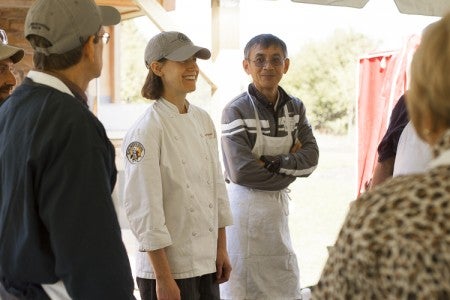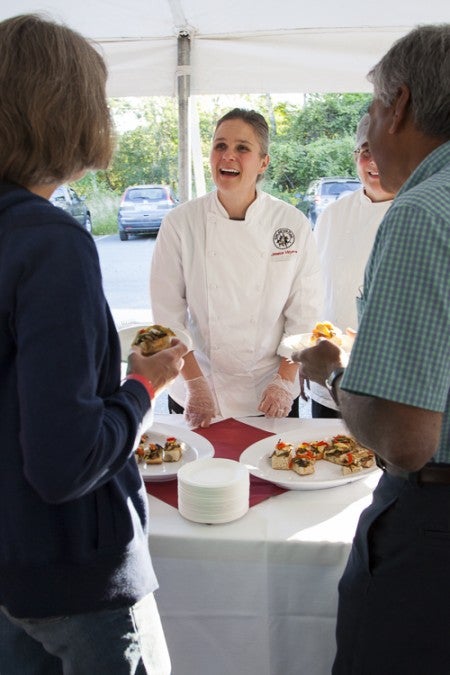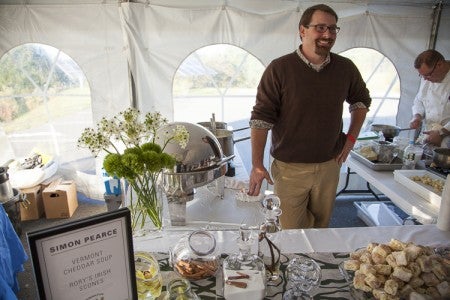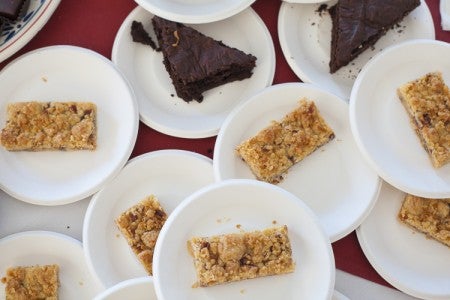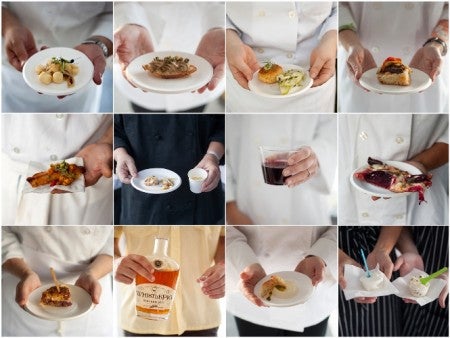 See you next year!