At King Arthur Flour, we believe in the power of baking to bring people together.
That's the theory behind virtually all of our work here – and it's certainly a good excuse for King Arthur Flour Blog & Bake™, our annual invitation-only gathering of food bloggers here at our Baking Education Center in Norwich, Vermont.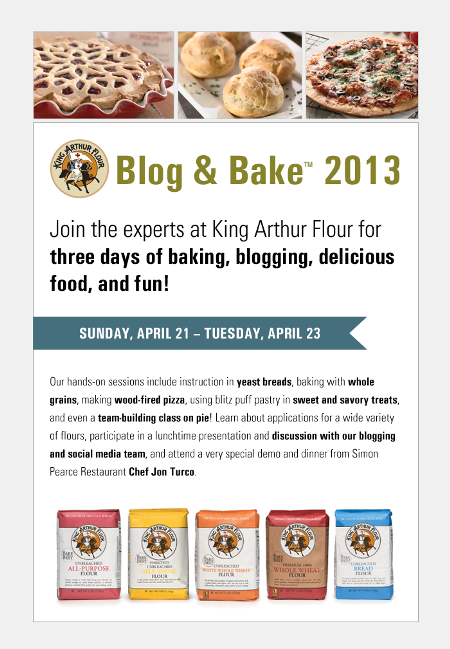 The 2013 event, coming up April 21-23, is our third go at the intimate multi-day baking retreat (you can read our posts about 2011 and 2012), and we think it'll be the best yet. Our schedule includes a Vermont farm tour; a reception and educational session with Cabot Creamery Cooperative; hands-on classes making pizza, bread, pies, and blitz puff pastry; a blogging and social media discussion with our team; and a delicious demonstration from Simon Pearce Chef Jerod Rockwell, plus dinner in their Quechee restaurant.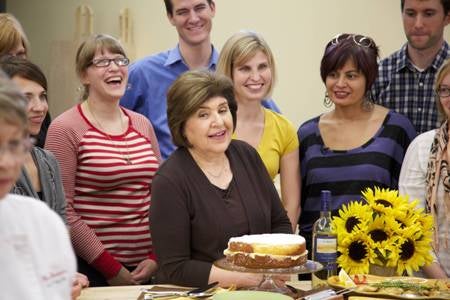 Blog & Bake is all about bringing people together, and it's a joy to finally meet in-person some of the many folks we've worked with only through email and phone. It has been a pleasure to watch previous attendees as they build their names in the world of blogging and beyond.
The ongoing relationships we've formed have been inspiring, enlightening, and fun for us, the bloggers, and our readers and customers; they provide a rich source of fresh ideas and opportunities for everyone.
Just as valuable are the relationships formed among the bloggers – we love to see the collaborations that have sprung from introductions made at Blog & Bake.
This year's guests include:
Eva – Adventures in Cooking
Audra – The Baker Chick
David – Spiced
Rebecca – Foodie with Family
Erika – In Erika's Kitchen
Brandy – Nutmeg Nanny
Carole – Heirloom Meals
Jennifer – Bake or Break
Marnely – Cooking with Books
Kate – Food Babbles
Jen – Tiny Urban Kitchen
Katie - Healthy Seasonal Recipes
Tara Bench – Food & Entertaining Director at Ladies' Home Journal
Next month, we'll tell you all about the fun we had at Blog & Bake 2013. In the meantime, we encourage you to get to know these bloggers – we think you'll like them as much as we do.