It is still cold here in Vermont...  From the outside I can't see many signs of spring. But, my calendar tells me Easter is this Sunday. So join me in visiting King Arthur's Bakery, as I hunt for new life – or at least some sweet sign that winter really is coming to an end!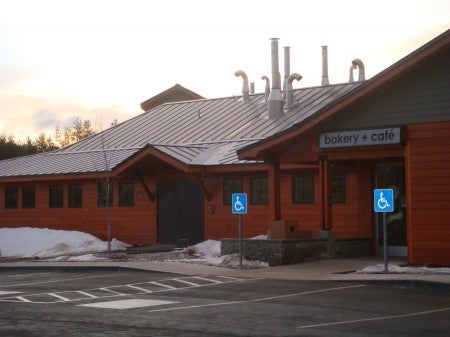 See, it's true there are still piles of snow outside. No daffodils lining the path.
Brr, let's go inside...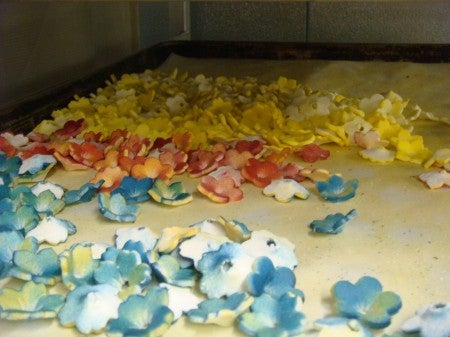 Ahh, that's what I was looking for, color. As we're about to see, the bakers have been busily preparing for the Easter weekend.
In our production bakery, we rely on extensive planning to make sure our holiday specials are ready for your table. Of course, a lot has to happen last-minute to ensure freshness and top quality. But some items, like these sweet little flowers used to decorate cakes, can be made ahead.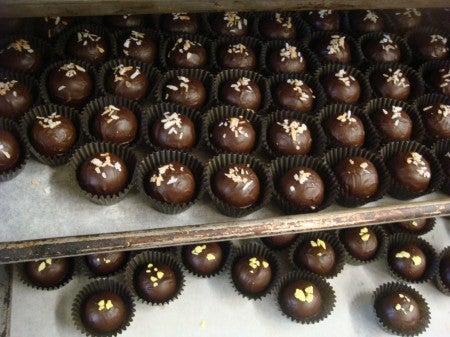 And some items naturally have a longer shelf life – like these chocolate confections.
That is, a long shelf life if you don't start eating them...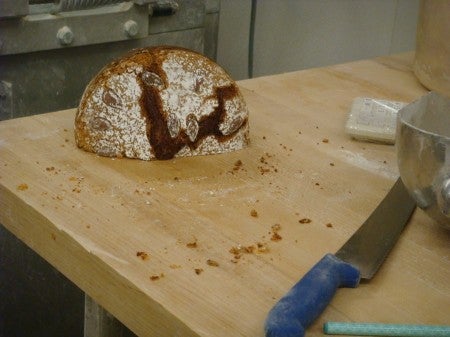 And, speaking of eating, let's do a little quality control. Here's what's left (at 7 a.m.) of a Colomba di Pasqua, Italian for Easter dove. Made from flour, sugar, eggs, yeast, butter, almonds, and candied citrus peel, this traditional sweet bread is closely related to its more ubiquitous cousin, panettone. It's moist, fragrant, light and rich at the same time.
Here's a recipe for Colomba di Pasqua similar to the one used in our bakery.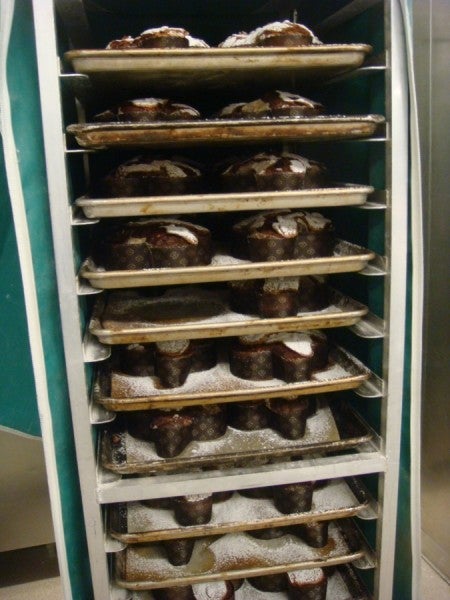 Good thing there's a full rack – these doves are sure to fly off the shelves.
And, what if I can't wait until Easter for a breakfast of hot cross buns?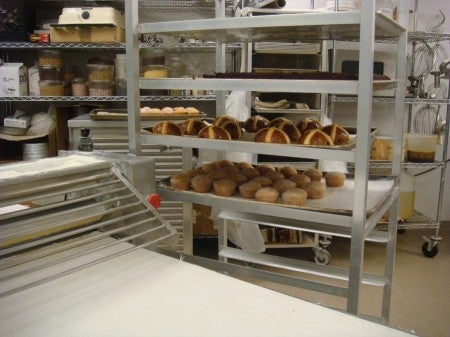 There they are! Hiding between the doughnut muffins and brownies. Just one pan today, but oven-loads of hot cross buns will be baked fresh Friday and Saturday.
And, to add to the ongoing debate about the cross on top: here at the Bakery we use the classic flour-paste cross, rather than the updated white icing cross. Just call us traditionalists!
Do you see that machine in the foreground? It's a dough sheeter. We use it to roll dough of all sorts, including croissant, Danish pastry, and pie dough. Its most recent job was to roll sugar cookie dough to an even thickness. Then, by hand, the dough was cut into Easter shapes, baked, and decorated.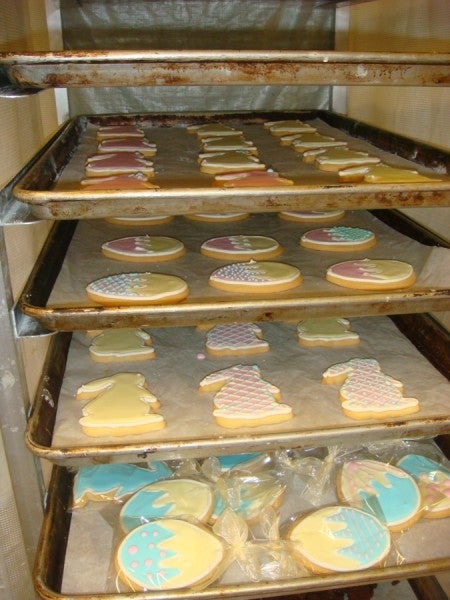 Cookies, topped with tinted pastel royal icing, are allowed to dry completely before packaging.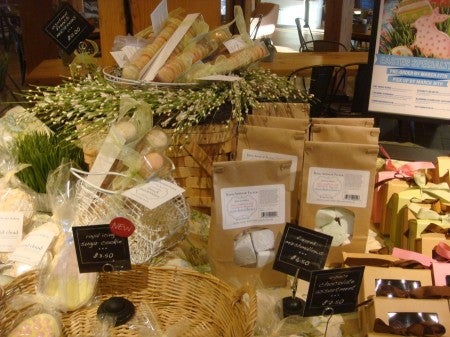 Here are some of our Easter offerings on display in our Baker's Store.
I hope this peek into our bakery and store has whet your appetite, and inspired you to begin a new season of baking.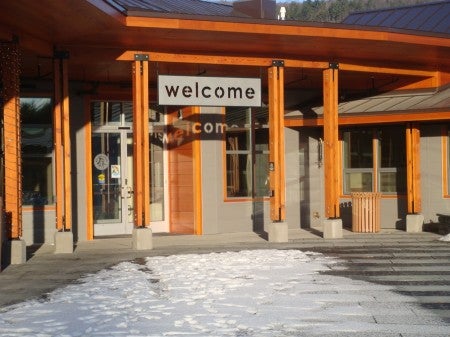 We welcome you to visit us! Yes, you have to wear your winter coat on the way. But inside, spring has sprung.