It's February: Do you know where the kids are?
It's time to get them into the kitchen for Bake for Family Fun Month!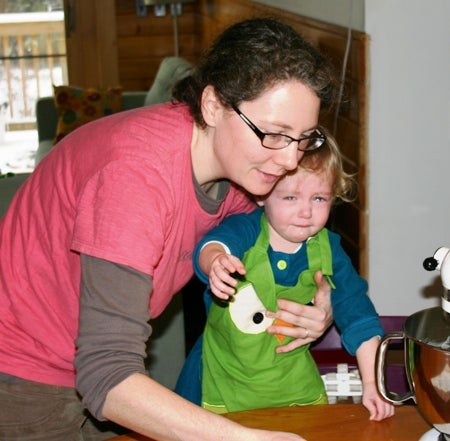 Last year I wrote about baking with my daughter, then not quite 2 years old, and a few lessons I learned in the process (Lesson #1: Do not put a bowl full of M&Ms on the counter and expect said child to allow them into the dough bowl without a vigorous fight!).
Fortunately, I know I am not alone in this experience; my post elicited numerous stories from readers sharing their own family baking disasters, from frosting all over the kitchen to a mother tackling alone the special baking project in which her kids refused to participate. Family fun indeed!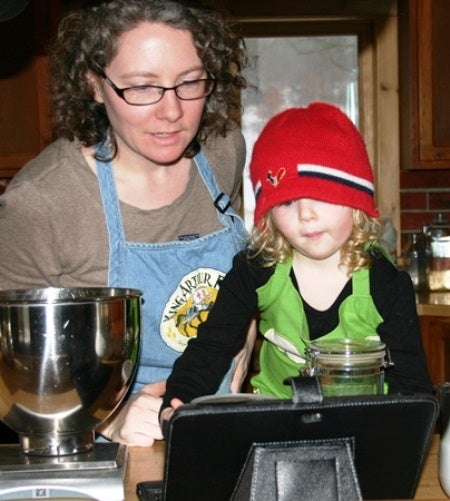 Well, another year of practice later and we're getting pretty good at baking together in my house. Amelia has progressed from merely dumping ingredients into the bowl to helping me review the recipe and gather ingredients, roll out pie crust, knead bread, eat scoop cookie dough, and more.
I love to bake, so it makes me feel good that when I ask if she wants to bake something, the answer is almost always a resounding "YES!"
And even better that she sometimes asks if we can bake for someone – it's never too early to get kids in the habit of doing good for others. Our Life Skills Bread Baking Program is one of the ways we encourage that idea – not to mention the value of baking in helping kids learn reading, math, problem-solving, and other critical life skills.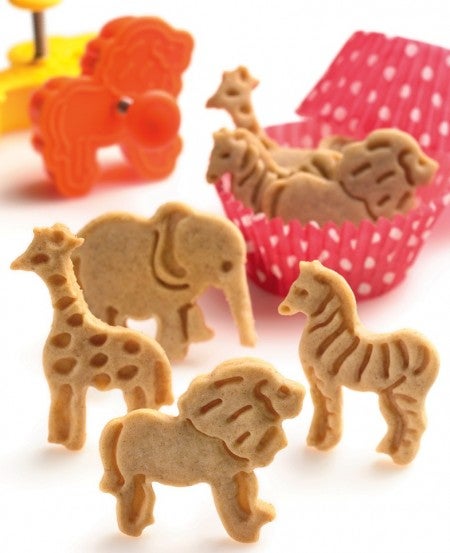 This year, instead of dictating, I asked Amelia what she'd like to make for our special project. Unfortunately, her imagination was bigger than my ambition this week (I'm just not sure how to make "chocolate mousse pie pockets" work – but truly she's a girl after my own heart!). So, after some conversation, we settled on animal cookies, making good use of the fun cookie cutters she charmed out of a colleague and which, until now, had been living with her Play-Doh collection.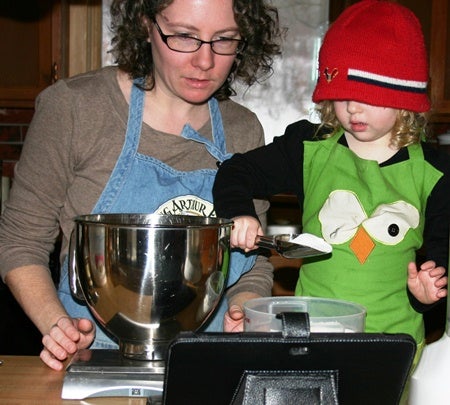 Amelia helped measure...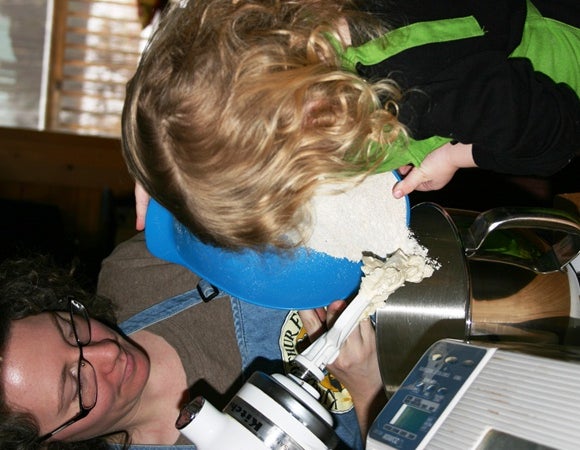 ...man the mixer (one of her favorite parts of baking – just remember to keep little fingers and hair away from the spinning paddle)...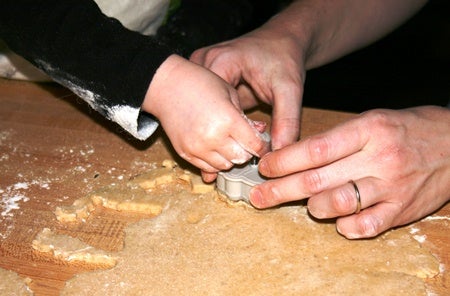 ...and cut out the cookies. This was a good opportunity to work on our vocabulary, adding "plunger" to the mix.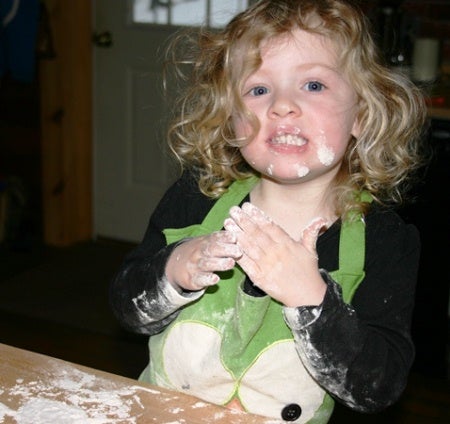 We try to keep it neat when we bake, cleaning up and putting things away as we go. But I think a lot of the fun comes in allowing kids some freedom – to get covered in flour, squish the dough between their fingers, and play with their food for a change. Amelia likes that, anyway, so I always give her a chance to get messy when we're done.
The whole family agreed these were way better than store-bought, and a fun and easy project for a winter afternoon. And we got to have fun with them twice – in the baking and in the playing that naturally happens when eating animal cookies!
The Home Baking Association, which designated February as Bake for Family Fun Month, has a whole host of recipes, activities, and resources to keep you busy in the kitchen throughout the month with kids of all ages.
And if you're looking for kid-approved recipe recommendations, try a few of our family favorites: Self-Rising Chocolate Chip Cookies, Crusty Cheese Loaves, and Blueberry Hand Pies. Happy baking to you and yours!