Behind the scenes
Gingerbread in the Baking Education Center
[Ed. note: This is the debut blog post for Amber Eisler, a veteran of our King Arthur Flour Bakery and currently an instructor in our Baking Education Center. Welcome, Amber!]
It's no secret, we have gingerbread on our minds here at King Arthur Flour. From our demo kitchen to our baker's hotline, construction gingerbread and royal icing are the buzz words. And, the Baking Education Center is no exception! So what exactly happens in a 2-day gingerbread class? Let's look and see.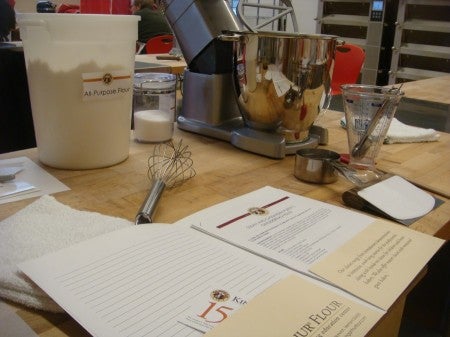 The stage is set for our guest instructor, Susan Purdy, and her daughter  Cassandra (who have been making gingerbread houses together for almost 40 years!). They traveled from Connecticut to teach in our recently renovated Baking Education Center.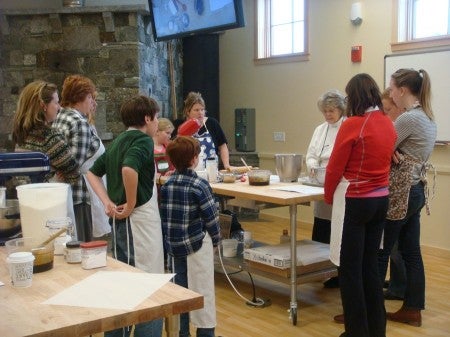 The students arrive, don their aprons, and gather around the instructor's bench as Susan demonstrates step one: mixing the gingerbread dough.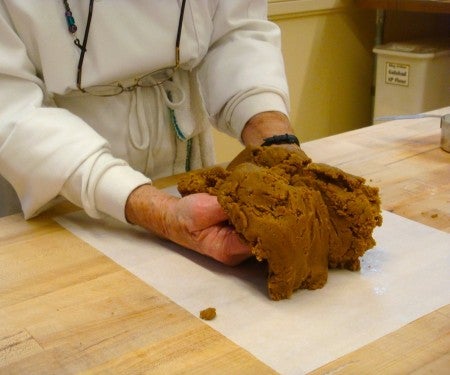 Look at that dough!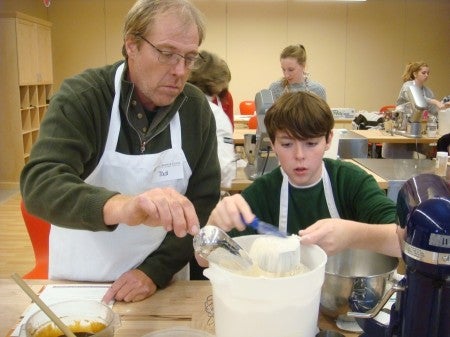 Now, it's the students' turn. Measure carefully. Mix. Roll. Cut. Bake!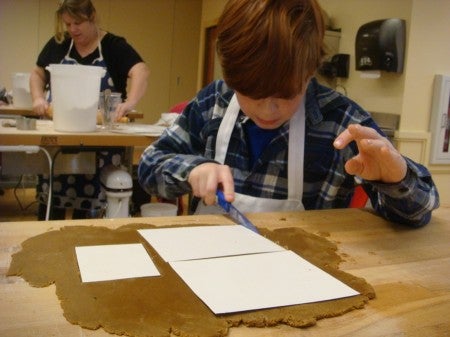 Building a gingerbread house is a perfect family activity, and in this class we have five parent/child pairs working together. The youngest student in this class is 9. Isn't it great to see young budding bakers!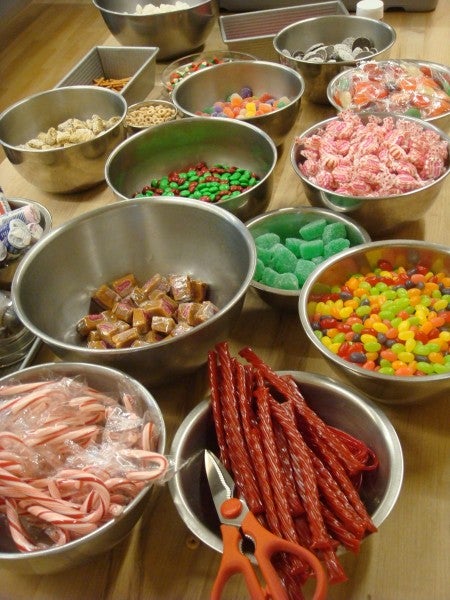 While the gingerbread cools, let's look at the loot and get our creative juices flowing. Everyone draws up decorating plans, and that wraps up day one.
Dream sweet dreams. We'll see you in the morning!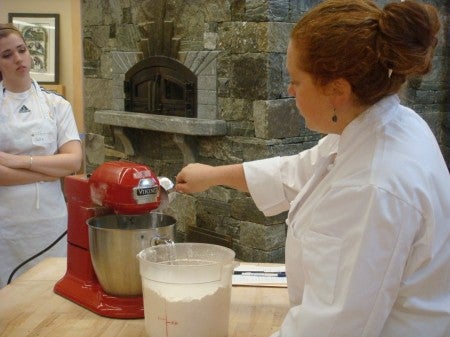 Day two: A light dusting of snow overnight adds to the Christmas-y ambiance. Inside it's warm and bright, and time to make the royal icing. Here we're making a thick version of royal icing using meringue powder. This will be the glue that holds everything together.
Assembling the houses takes teamwork and steady hands.
Thanks to our quick-drying royal icing "mortar," soon after construction is complete the house is sturdy enough to decorate. Now the fun really begins!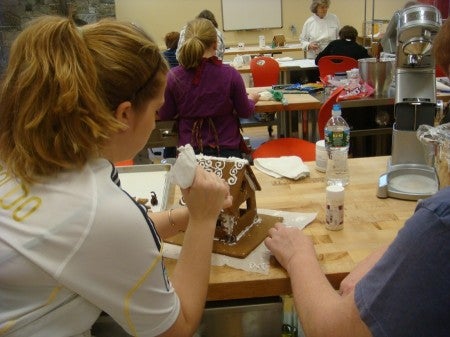 Beautiful piping! Notice the technique: squeeze with right hand, gently guide the pastry bag with the left hand. These kids are amazing!
Father and son executing their design.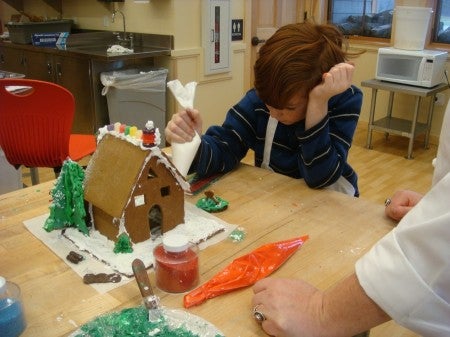 This is hard work!
Ready for a break? Let's do lunch. Everyone enjoys soup and salads prepared by the King Arthur Café, and good conversation. But, not for too long. The houses are really coming together now and everyone is anxious to finish.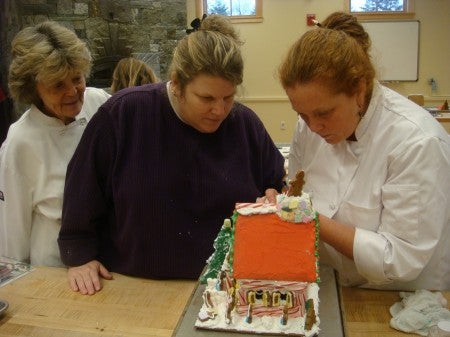 Susan and Cassandra circulate the classroom assisting the students. Expert advice certainly elevates these works of art. But, what impresses me the most about this weekend was the teamwork and creativity that each family brought to the baking bench. Every house was a unique, festive masterpiece.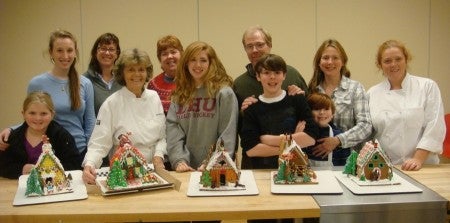 Thank you, Susan and Cassandra Purdy, and all of the families, for making this weekend a success. And, thanks to our BEC assistant, Karen, for doing all of the cleanup!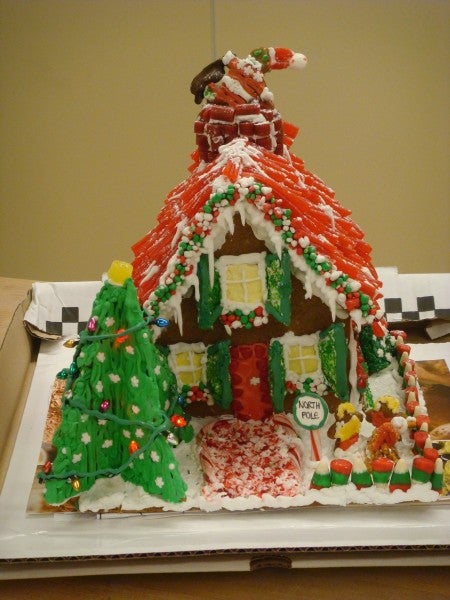 Oh, one last thing, I have to tell you about the de-construction tradition in the Purdy household. At the stroke of midnight on New Year's Eve, all the children gather 'round the gingerbread house. With a hammer...  And everyone takes a bite or two, to start the new year on a sweet note! What are your family's gingerbread traditions?
Interested in attending classes here at our Norwich, Vermont campus? From novice to pro, we have a class for you. Check out our course calendar for more information.