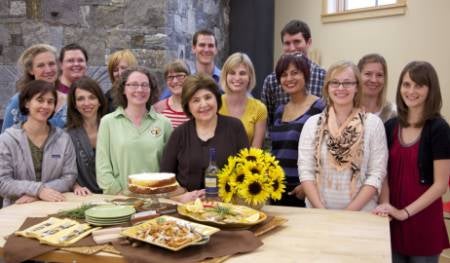 Who are all those happy bakers? Well, you might recognize the lady in the middle, our friend Mary Ann Esposito of Ciao Italia fame (if you don't recognize her, you clearly aren't watching enough PBS!). A visit with Mary Ann was one of the highlights of this year's Blog & Bake, our second-annual gathering of food bloggers for a three-day immersion in baking with us here in Norwich. (I'll tell you more about everyone else in a minute!)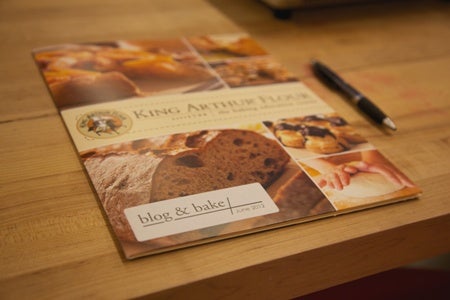 We held our first Blog & Bake last year and decided it was an event worth making an annual happening.
The purpose of Blog & Bake is twofold: First, to further our mission of supporting and expanding all aspects of baking – in this case by giving a select group of food bloggers the opportunity to be immersed in baking with our experts and, we hope, share some of what they learned with their readers and friends.
Second, of course, we hope to raise awareness of King Arthur Flour – of the resources we offer to all bakers (including recipes, publications, a hotline, classes, and more!), and of why "flour matters."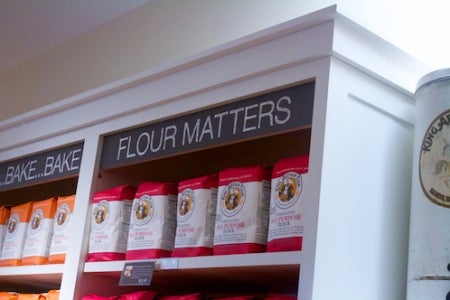 Along the way we all made many new friends – a nice way to bring people together around baking and help build lasting relationships, both for us and among the participants – and lots and lots of delicious bread, scones, pies, palmiers, empanadas, and more.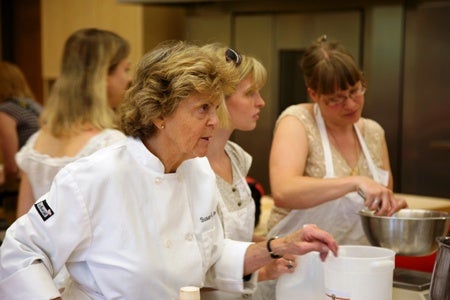 We started our 3-day journey with a course in recipe writing with cookbook author, high-altitude baking expert, and guest instructor Susan Purdy. The class broke into two teams, each writing and preparing its own recipe; then they swapped and had to make each others' recipes. Let's just say it was an eye-opening experience even for the seasoned recipe writers among us!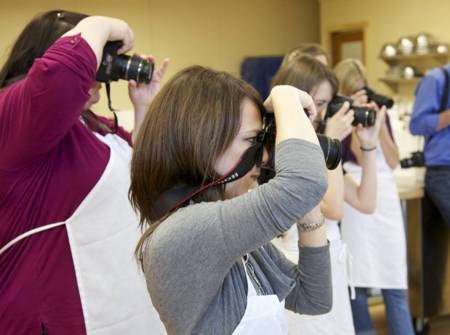 After an informal gathering that evening, everyone rested up for the baking – and photographing, and eating – ahead, which started bright and early the next day.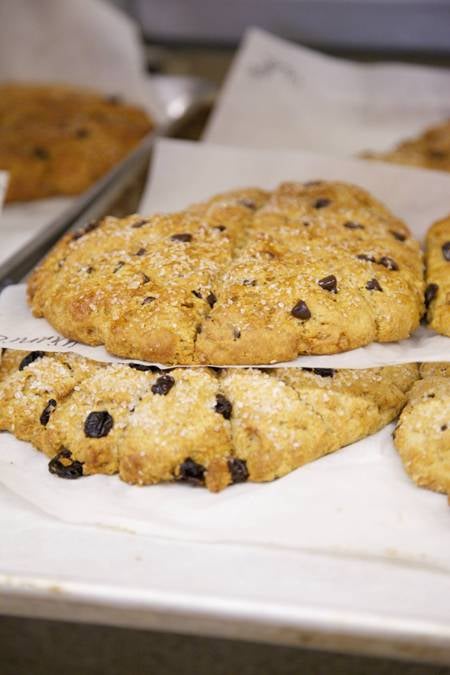 Day 2 featured instructions in yeast breads and whole-grain scones; a flour demonstration (which kind of flour do I use where and why?), and a special afternoon with Mary Ann Esposito, who prepared a delicious dinner menu (Chicken Cutlets in White Wine, Sweet Potato Gnocchi, and Mom's Chiffon Cake with Lime Curd) and filmed it as an episode to be aired on Ciao Italia next year.
We also got to enjoy Mary Ann's menu at a special dinner prepared by the chefs at the Norwich Inn, where our guests stayed during the event.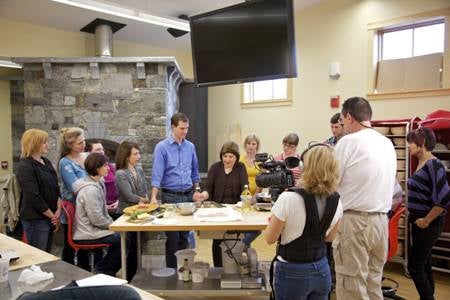 Did you know that Mary Ann has the longest-running TV cooking show in the country? We're proud to have been a sponsor right from the beginning and were especially happy to enjoy her expertise at Blog & Bake 2012.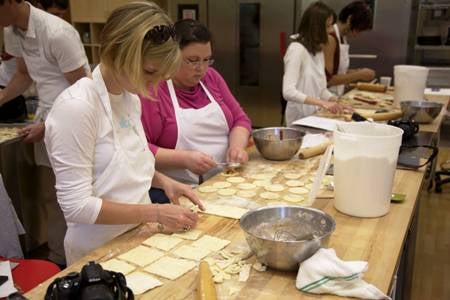 Day 3 featured "portable pies" – pop tarts and empanadas born from instruction in a simple and delicious pastry crust – plus a nectarine tart and savory pesto palmiers that star in our blitz puff pastry course.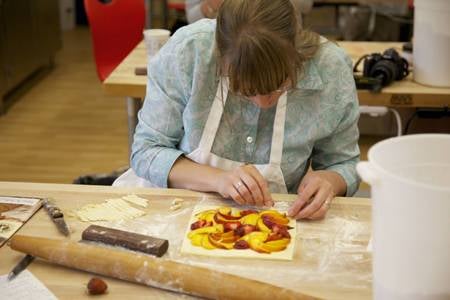 Matt from Thyme in Our Kitchen had this to say: "Our class on Tuesday was titled Blitz Puff Pastry and I admit that I doubted King Arthur Flour could pull it off. With my love of pastries I have spent days and hours rolling and laminating butter and dough to create the layers required for croissants among other things. It takes a long time but the end results are pretty spectacular. Could you really get similar results in less time? Apparently you can!"
How's that for a ringing endorsement?!
After a tour of our test kitchen, contact center, and fulfillment operations, our new friends did a little shopping in our new store and got on the road.
Having enjoyed 3 jam-packed days of baking together, I was glad to hear that many were feeling inspired, energized, and ready for more!
Megan at Stetted made my day with her comments: "Even though I had called myself a baker before this weekend, the skills I learned are going to stay with me for life and continue my growth not only as a baker but as a food writer as well... I already feel weird not covered in flour..."
Blog & Bake is a fun event for me, especially; most of my interactions with the bloggers we work with are by email, so this once-a-year chance to meet and get to know some of them is like a breath of fresh air. Reading all their great posts is equally as exhilarating. I encourage you to visit all of their blogs to see their great photos and read more about the details of Blog & Bake 2012.
Regan – The Professional Palate
Julie – Mommie Cooks
Megan – Stetted
Matt – Thyme In Our Kitchen
Carolyn – Whisk. Write. Repeat.
Carrie – Bakeaholic Mama
Lisa – Fork On The Road
Astrid – Lunches Fit For A Kid
Mark – The Manly Housekeeper
Rashmi – Primlani Kitchen
Tara – Smells Like Home
Nikki – Art and Lemons
Winnie – Healthy Green Kitchen