Gluten-Free Flax Seed Bread à la Virtuoso
Composing A Bread Machine Breakthrough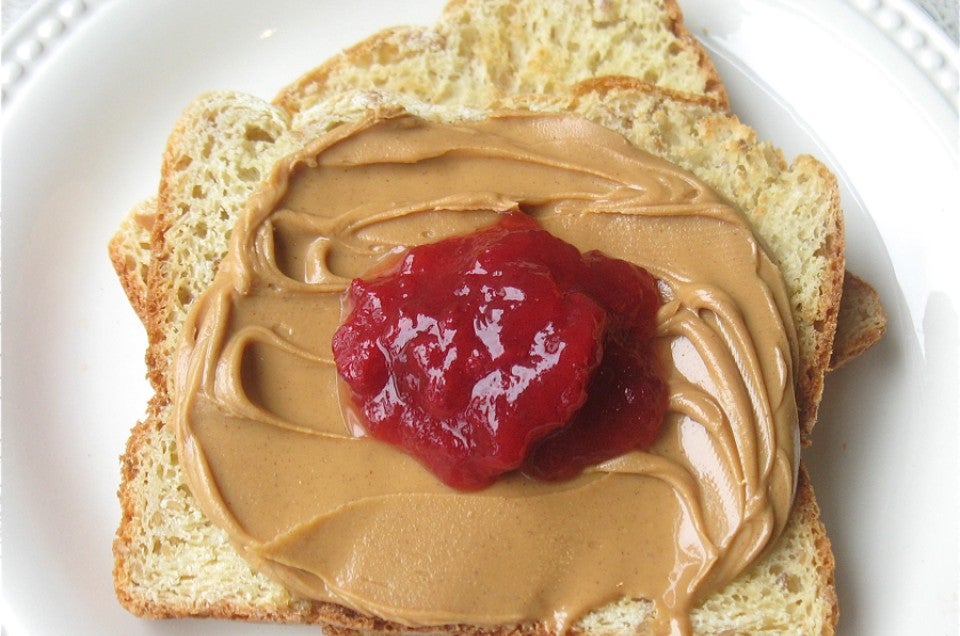 One of the greatest challenges of gluten-free baking is tackling yeast recipes. Those restricted from gluten want warm, chewy English muffins, sweet, soft cinnamon rolls, and a good crusty artisan-style bread; however the consensus is that these are the most difficult novelties to achieve, especially if you want them to be anything close to their wheat-version counterparts.
Another daunting task has been the project of creating a successful gluten-free loaf in a bread machine, and for me, that has meant countless conversations with customers discouraging them from using their bread machine for gluten- free baking.
Many bread machines lack the ability to agitate the batter-type doughs adequately, especially the devices with a mere single paddle. A vigorous mixing process is necessary to help hydrate and activate the xanthan gum for the best possible outcome in the structure and texture of the bread. Machines are often notorious for producing a disappointing, pale, misshapen loaf of bread where gluten freedom is concerned. It seemed something could be done to offer the loyal bread machine fans a promise.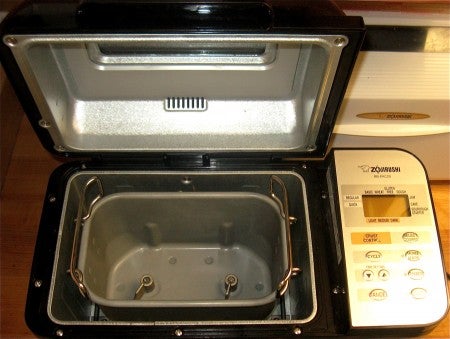 And thus, it was born - the Zojirushi Virtuoso- complete with gluten-free cycle. A revelation in the world of gluten-free bread-making. This not only meant that I would have to change my approach with customers on the hotline, I would also need to face my own unresolved bread machine fears.
It's no secret that I have little acquaintance with bread machines and I have never ventured to pursue a relationship with one. I was honestly intimidated by the thought of letting a machine take control of a recipe for me; but now with the exciting new arrival, it was a leap of faith I needed to take.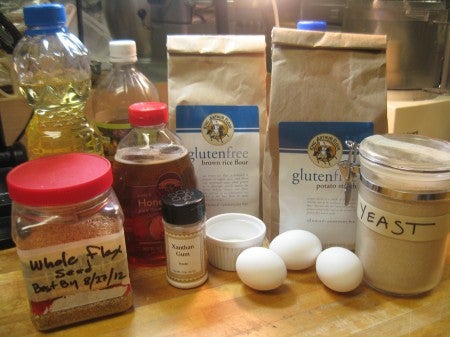 It makes things interesting when there are more than three or four ingredients in a loaf of bread. Here you can see the variety that goes into this one, and you can also be reminded that having all ingredients out before you begin is brilliant, efficient planning.
The following recipe is courtesy of the Zojirushi company and can be found in the Virtuoso's instruction manual.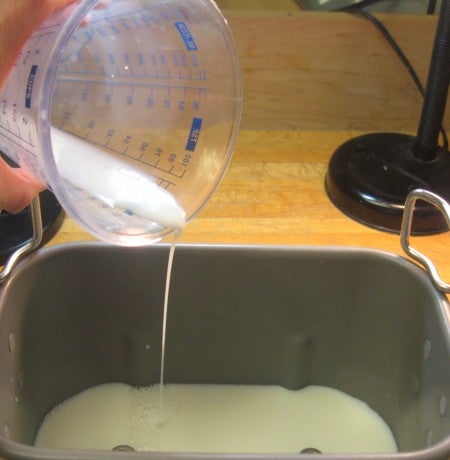 I've got milk.  1 2/3 cups.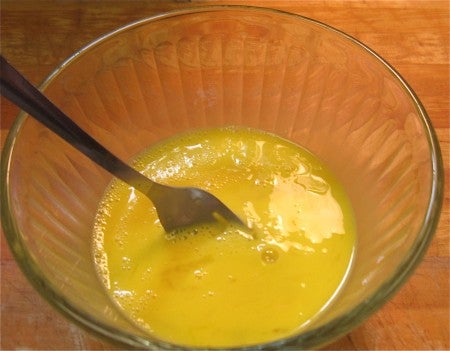 3 eggs, scrambly.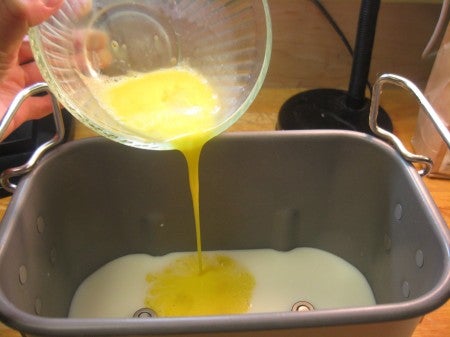 Putting all of the liquid ingredients in first makes for a better mixing process.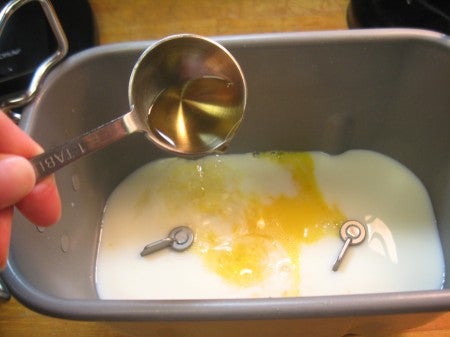 It's lately becoming a trend to add cider vinegar to baked goods.  This fruity acid can be cited in recipes for cookies, cakes, and yeast breads.
Its purpose? To denature and tenderize the proteins (in this case, not gluten proteins) and support flavor.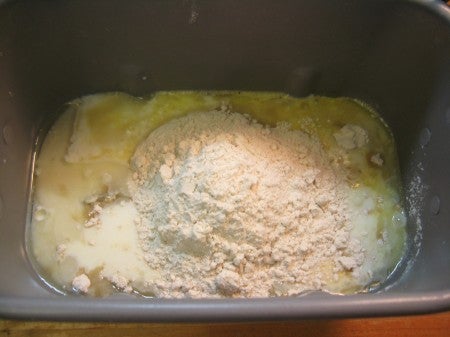 Time to pile in the dry ingredients. Here, you see  gluten-free brown rice flour in all its glory. I wanted to run this without blending the dry ingredients separately to really put this new hotshot to the mixing test, but if you wish, you may whisk the starch, flour, xanthan gum and salt together before adding to the machine.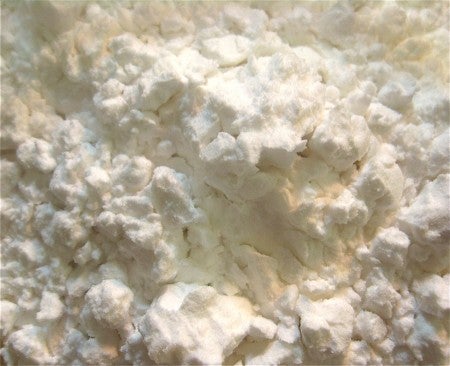 If you pressed your face into this heap of gluten-free potato starch, you could make a fun imprint of yourself. Hold your breath first, though.
If you ever run out of sand in your child's sand table, just replace it with potato starch; it's one of the most appealing textures to the skin I have ever known.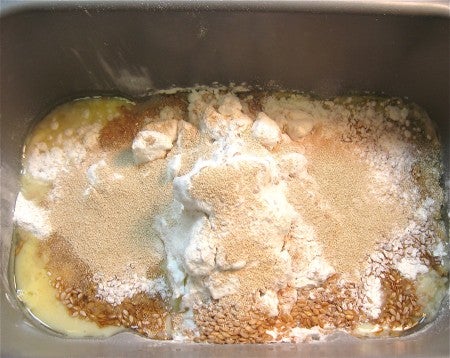 And in with the rest of the goodies, whole flax seed and SAF instant yeast. Yeast and xanthan gum can be sprinkled evenly around the pan to give them a head start on even distribution.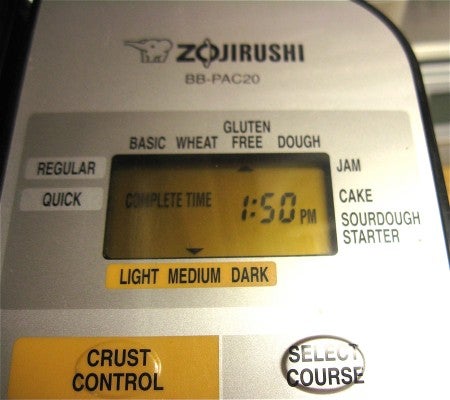 Results from the medium crust setting can serve as a comparison for those who may prefer the dark or lighter settings.  Gluten-free products tend to be shy about browning, so I suggest using medium or dark for best results. After choosing your settings, just press start to orchestrate the melodic miracle of a gluten-free bread machine victory.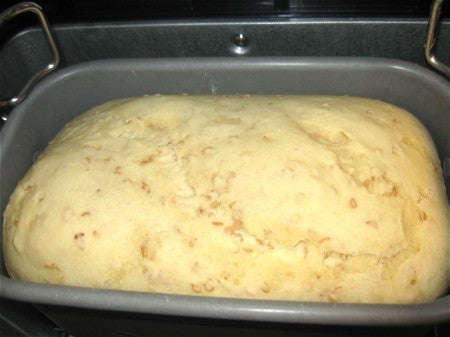 This shot was taken with 15 minutes left in the baking time. I was advised not to lift the lid sooner than that to avoid compromising the final shape with the interference. My biggest concern was whether or not the bread was going to gain any color in the final 15 minutes.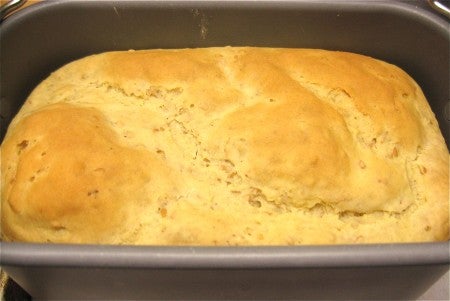 And I was all in a tizzy thinking there would be no color on the bread. Silly me. One of the great features on this machine is the top heating element.  It gets the job done. The bread is gorgeous outside...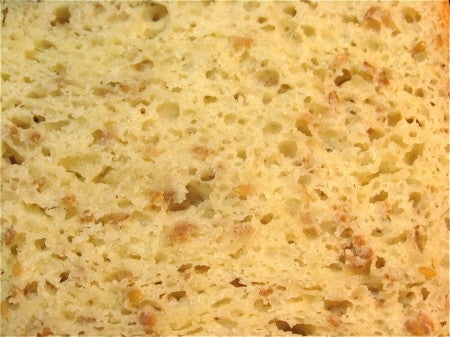 ...and inward with a tight, even crumb structure.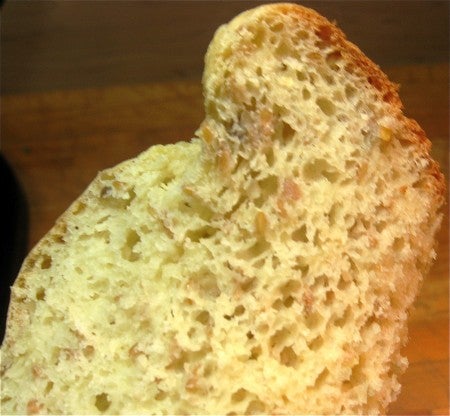 Bending the slice tests the strength and moisture level of the bread. If it tears, some adjustment is needed. Not bad for something that lacks gluten.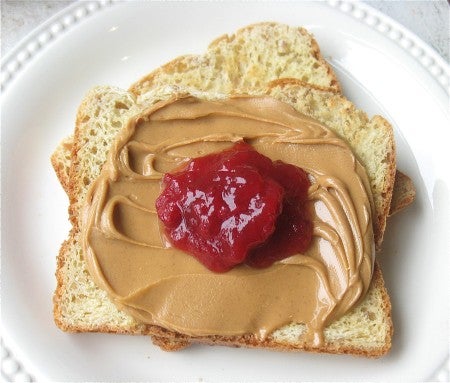 This has been my favorite way to eat bread since I was 3 years old. Imagine the many things you have always loved that go between slices of bread and know that it's so easy to enlist the Virtuoso to help facilitate so you can regain those staples in your diet.
It's been a relief to lift the fog a little on what seemed a relentless dilemma for gluten-free bread machine lovers. It certainly sounded musical to explain this innovation to customers after many months of disappointing them with the realities and limits of a regular bread machine.  Thanks for the Virtuoso, Zojirushi!
And running this recipe? It was smooth, straightforward - symphonic in a way.
Please read, bake, and review the recipe for Gluten-Free Flax Seed Bread.