Gluten-Free Sorghum Pancakes
Champion of breakfasts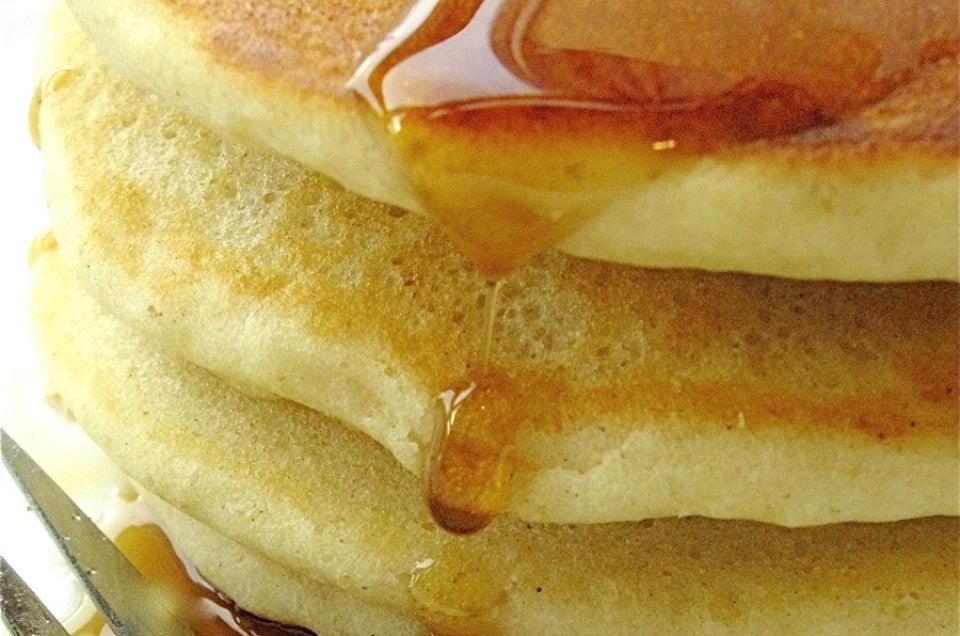 Who doesn't love pancakes?
No one, right? From kids to their parents – and grandparents – everyone is a flapjack fan.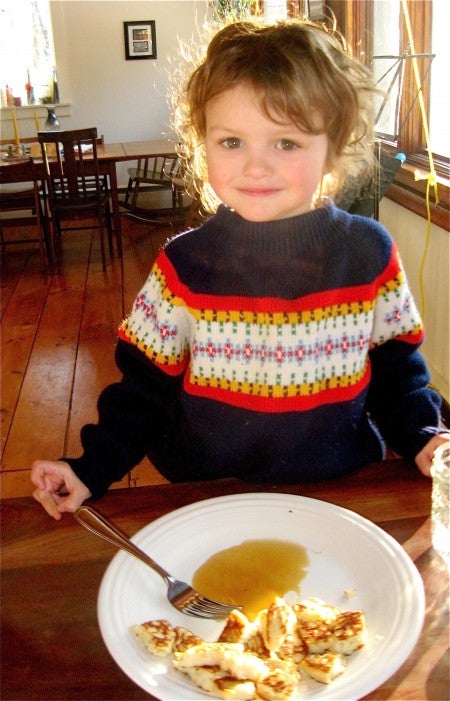 Which is why we love this gluten-free pancake recipe. When we say everyone loves pancakes, we mean EVERYONE: even those of you following a gluten-free diet.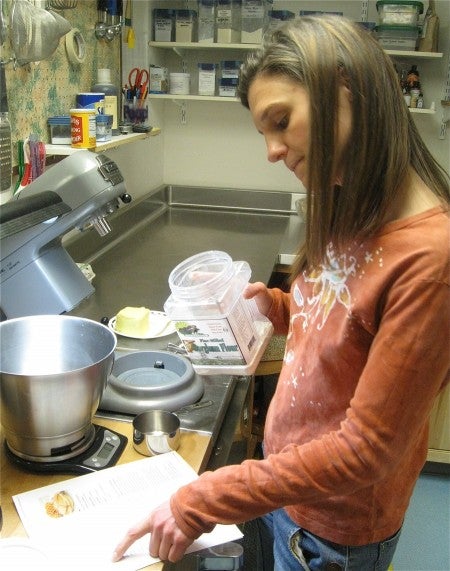 Meet Amy Trage, one of our new bloggers. Amy is a member of our customer service bakers team, which means you may have spoken with her if you called with a question – especially one involving gluten-free baking.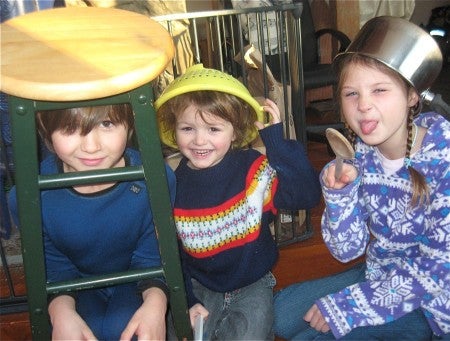 Amy has three young children, and the whole family is living the gluten-free lifestyle. These pancakes are one of their favorite Saturday morning breakfasts, so we figured the recipe would be a good one for Amy's first exposure to the blog process: taking pictures with one hand, while measuring, stirring, pouring, and flipping with the other!
Let's get started.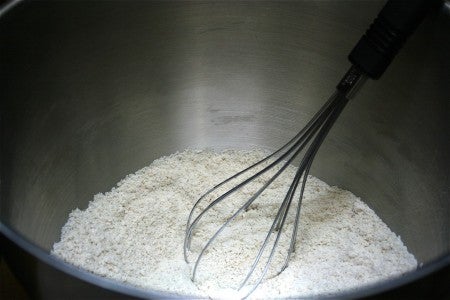 Whisk together the following:
1 cup (113g) sorghum flour
1 cup (156g) King Arthur Gluten-Free Multi-Purpose Flour or brown rice flour blend (below)
2 tablespoons (14g) whole flax meal
2 tablespoons (25g) sugar
1/2 teaspoon salt
1/4 teaspoon baking soda
1 teaspoon baking powder
If you'd rather make your own blend of GF flours, the following brown rice flour blend, featuring stabilized brown rice flour, works well when substituted for our GF multi-purpose flour; and it tastes better than a blend using regular brown rice flour. The recipe below makes 9 cups, so you'll have plenty for future GF baking projects.
Whisk together 6 cups (32 ounces) brown rice flour; 2 cups (10 3/4 ounces) potato starch; and 1 cup (4 ounces) tapioca starch or tapioca flour. Store airtight at room temperature. Note: You can substitute white rice flour for the brown rice flour if you like; it'll make your baked goods grittier (unless you manage to find a finely ground version).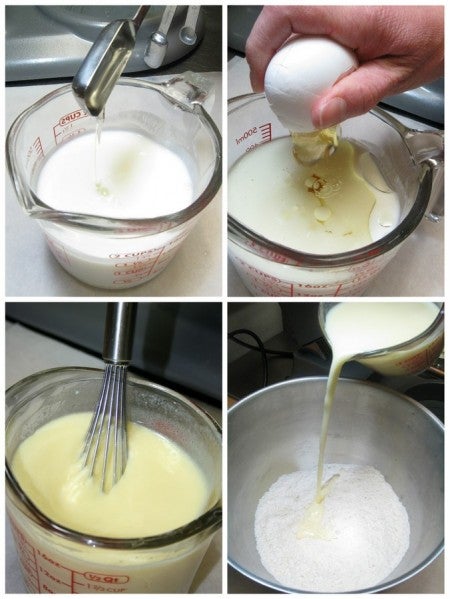 In a separate bowl or measuring cup, whisk together the following:
3 tablespoons (43g) melted butter or 3 tablespoons (35g) vegetable oil
2 large eggs
1 1/2 cups (340g) room-temperature buttermilk (about 70°F)
Whisk this liquid mixture into the dry ingredients until well combined.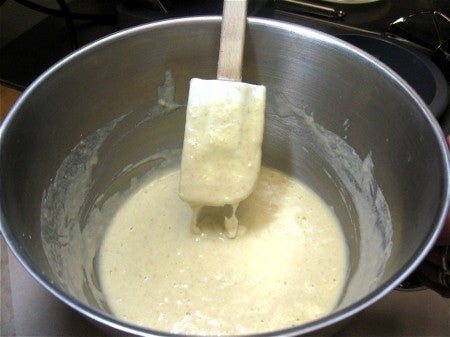 Don't worry about a few lumps in the batter; they're fine.
Let the batter sit for about 15 minutes to thicken slightly while heating your waffle iron or griddle; if you're using an electric griddle, heat it to 375°F to 400°F.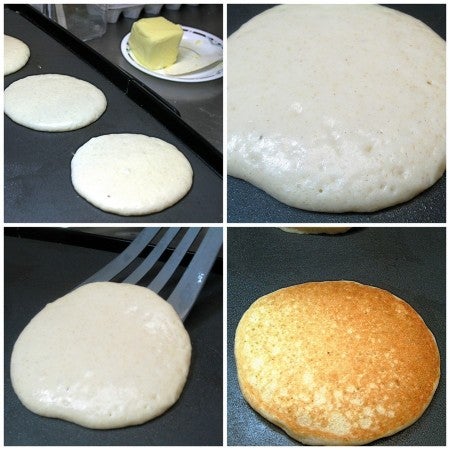 Lightly grease the griddle. Scoop the batter onto the hot surface; a ¼-cup muffin scoop works well here.
Allow the pancakes to cook for 2 to 3 minutes on the first side.
Watch for the slightest sign of bubbles, which will be your signal that the pancakes are about ready to turn. Unlike regular pancakes made with wheat flour, you won't see many bubbles; and even the ones you see won't really rise to the surface and pop. They'll just kinda bulge.
When the pancakes are brown on the bottom, flip them over. Cook for another 1 to 2 minutes on the other side, or until nicely browned.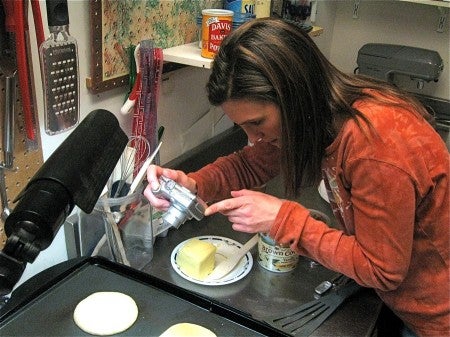 "Cmon, let's see some bubbles; we need a closeup here..."
Perfectly browned – wonderfully delicious!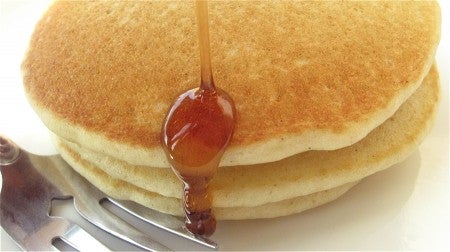 Serve hot, with butter and syrup.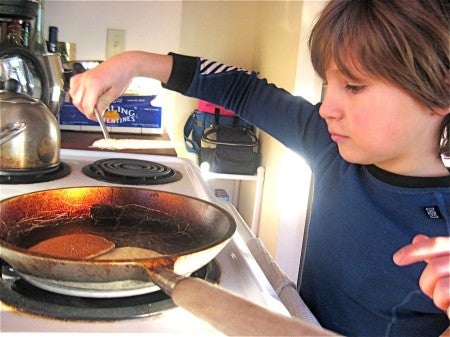 And, most important of all – involve the kids!
Read, make, and review (please) our recipe for Gluten-Free Waffles and Pancakes.
Jump to Comments