What's red, white, and blue (and green, purple, orange, silver, yellow, gold, and every color in between)?
What's a feast for the eyes – and the spirit, and the tummy, too?
It's the winners – actually, all 186 entries – in our first Snow Globe Cookie Contest.
Back in November, we asked readers to create their most imaginative, beautiful, exciting snow globe cookies, and enter them in our contest.
The result?
A veritable blizzard of gorgeous snow globe cookies, more than we'd ever imagined.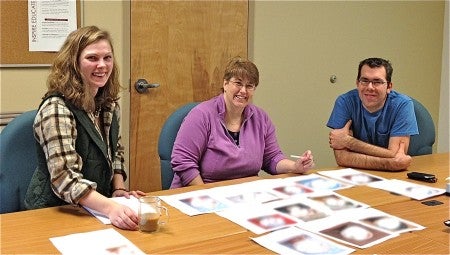 Over 100 entries alone came in on the contest's final weekend, making for a hectic (but thoughtful) morning of judging.
Our contest judges included King Arthur employee-owners Brook Stewart, a member of our product development team and designer of many of our cookie cutters; MaryJane Robbins, blogger and cookie decorator extraordinaire; and Wilhelm Wanders, a member of our King Arthur Flour Bakery team (and 9th generation German pastry chef).
And what a job they had! But finally, after much deliberation, they identified the following contest winners.
Our grand prize winner, pictured at the top of this blog post, comes from June Glidden, who entered via our Baking Circle community.
Congratulations, June! June wins a $100 King Arthur Flour gift certificate, and an autographed copy of our King Arthur Flour Cookie Companion cookbook.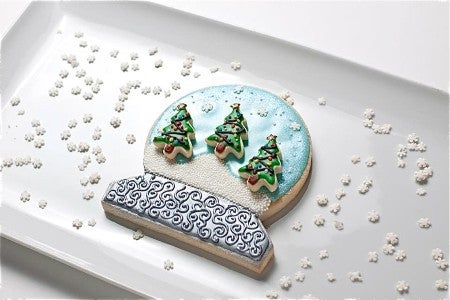 The runner-up award goes to Erin Hungsberg, who entered on our Facebook page. Erin gets a $50 gift certificate, and an autographed copy of our cookie cookbook.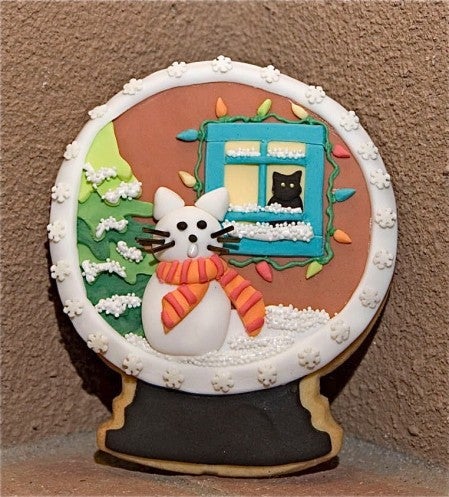 Juli Salman, another Facebook entry, picks up our third-place prize of a $25 gift certificate and autographed copy of our cookie cookbook.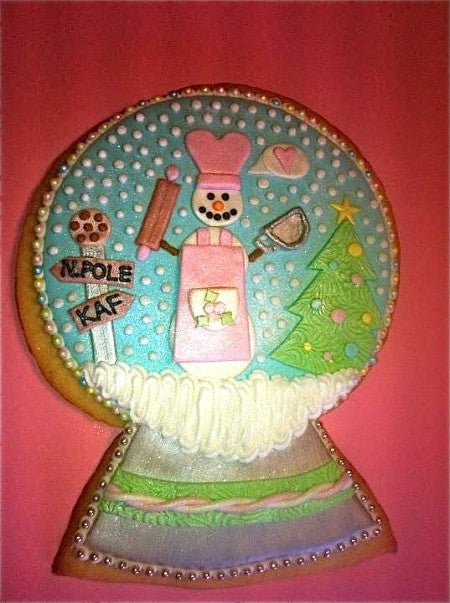 One of three honorable mentions goes to Jen McMenamin, who entered via Facebook. (Love the subject matter, Jen!)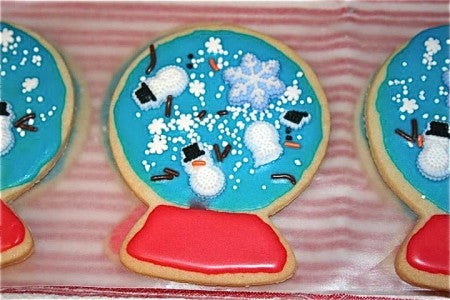 Laurie Walt, who also posted to our Facebook wall, picked up an honorable mention. (So THAT'S what happens to snow globe snowmen during a snowstorm, eh, Laurie?)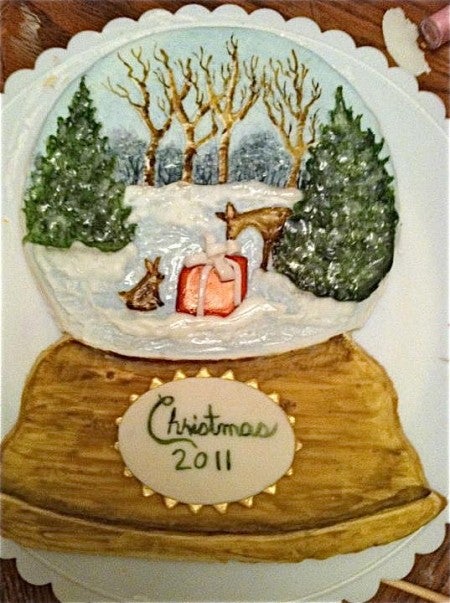 Our final honorable mention goes to Melisa Gibbs, who posted this lovely creation on our Facebook wall.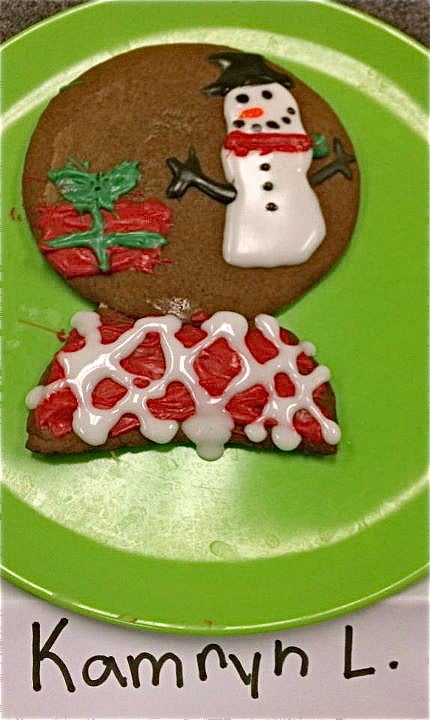 Kamryn L., one of a whole class full of entries we received from the Young Chefs Academy, is our kids' winner. Good job, Kamryn!
In addition to the winners above, each judge picked his or her personal favorite:
This is Brook's choice, created by Baking Circle community member bgvenman.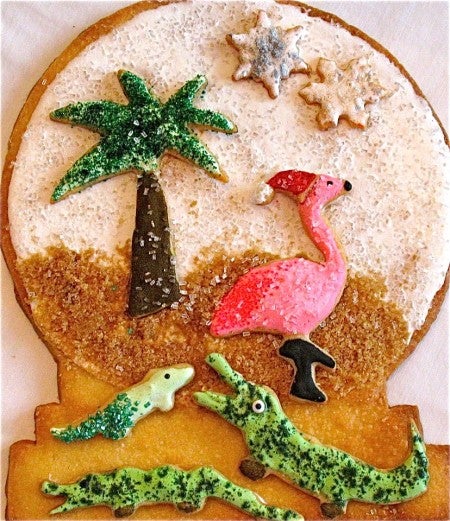 MaryJane loves this cookie creation by Debbie Hoag Wenz, submitted via Facebook.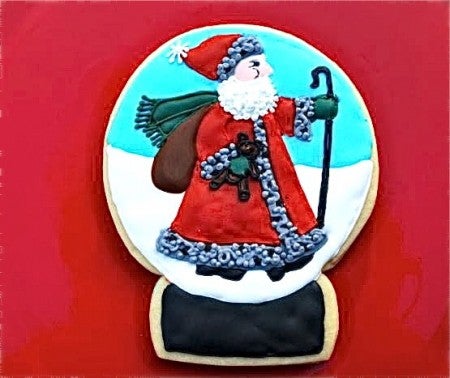 And Wilhelm chose this classic European Santa Claus, another creation from bgvenman.
Thanks to all of our entrants! You'll all receive a $20 King Arthur Flour gift certificate for your efforts.
Want to see all the cookies? Check out our Snow Globe album on Facebook.
Merry Christmas and happy holidays, one and all!