Construction is moving along on our new additions. The roofs were put on just in time for winter! We employee-owners finally got to go on a walk-through of the new buildings and see the updates up close. It's amazing! Since it's the season of giving, we thought we would share some of our photos with you.
From the new parking area, an outside view of the new retail store. The construction vehicles are parked in part of the future wraparound courtyard drop-off area. A really great idea on those rainy days... only one person needs to get wet!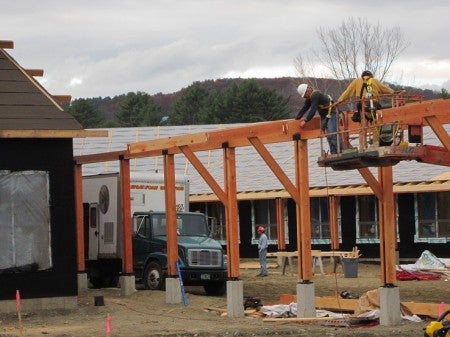 The workers are building a part of the open-beam covered roof way leading into our courtyard.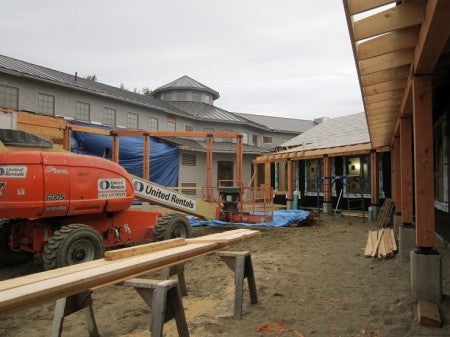 Once completed, our courtyard will be covered with gorgeous multicolor stone. All of the beams around the buildings will be left exposed. In the direct center of the picture will be our main entrance.
There will also be quick entrances to the retail store and the Baking Education Center for those in a hurry, or taking a late-night class. Every entrance will be clearly marked.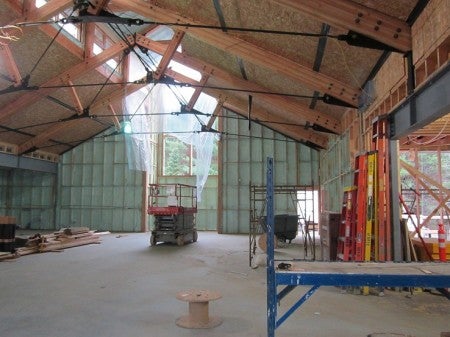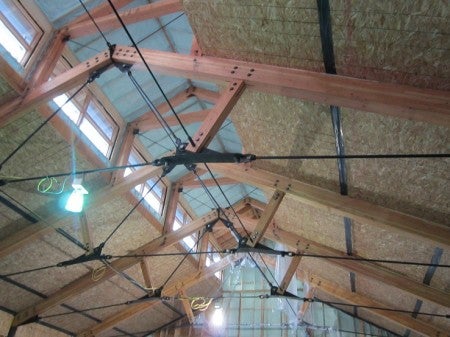 The retail store will incorporate lots of natural light. The placement of the windows high up in the ceiling allows for light to reach more of the room, but shields the clothing and packages from sun bleaching.  Once again, the beams will be left exposed, keeping the charmingly rustic theme flowing throughout.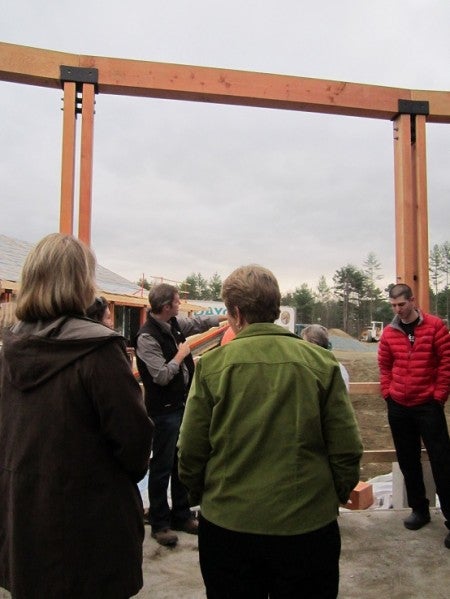 The rain held off for the duration of our walk-through, and we were able to stand in the future main entrance into the store and look out onto the courtyard and driveway. It's going to be a very impressive site to drive up to.
One of the most exciting things for our customers will be these two windows leading into the current retail store/future café. They will enable customers to peer into the bread section of our bakery, and watch the master bakers at their craft.
It's hard to imagine that there is more left to see... but there is! Unfortunately, walls were being sprayed with foam in the Baking Education Center at the time of our tour, so we weren't allowed in. The bakery was also not quite ready for photos at the time. Just something to look forward to in the future!