Chocolate caramel stuffed monkey bread
It's National Bundt Cake Day!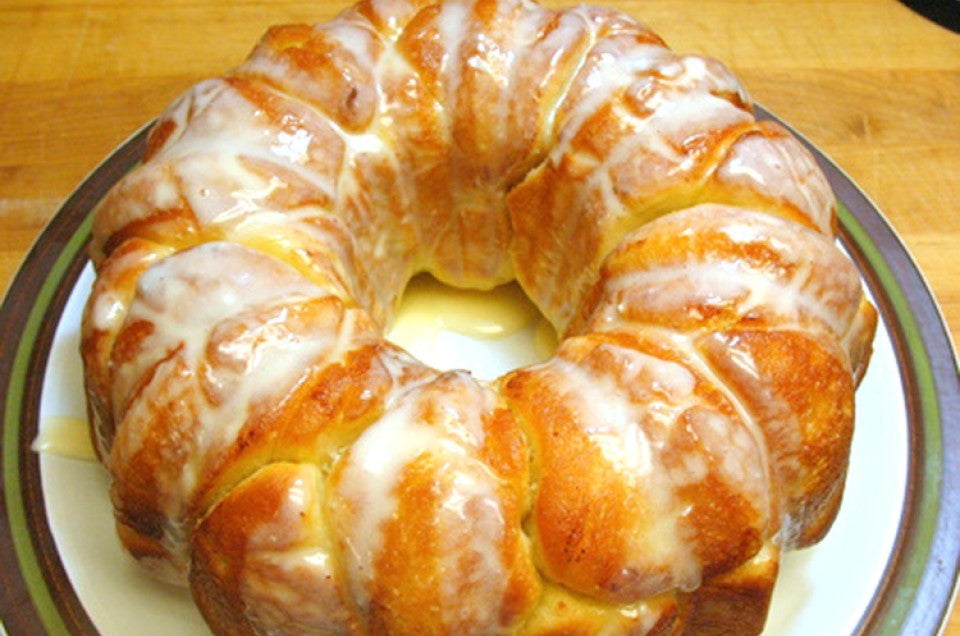 Hurray, hurray, it's a happy day! Today, November 15th is National Bundt Cake day. Join us for a quick look at turning your favorite sweet dough recipe into a choco-caramel filled bundt-tastic celebration of the day.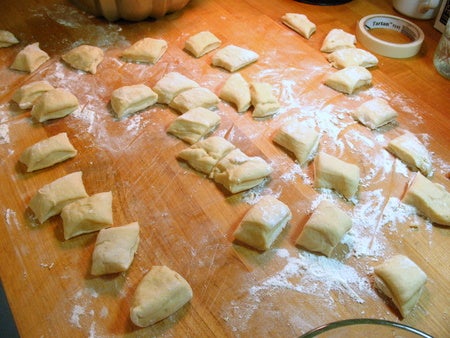 First make up a batch of sweet dough through the first rise. Pat it out to a rough rectangle approximately 8" x 10". Cut into 4 equal long lengths then divide each length into 10 pieces.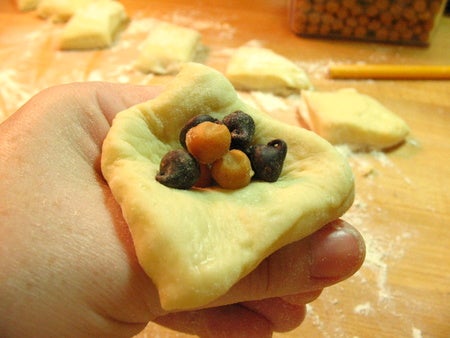 Taking one piece at at time, make a little pocket of dough and stuff it with chocolate chips and caramel bits. You can use what you have on hand, no need to make a special trip to the store. All chocolate? No problem. All caramel? Go for it. If you are using square caramels, I'd cut them into pieces with scissors to help fit them in the dough pockets a little easier.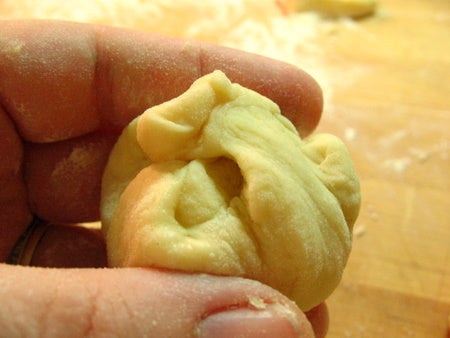 Pinch the bundle closed and roll it between your palms to round it up a bit.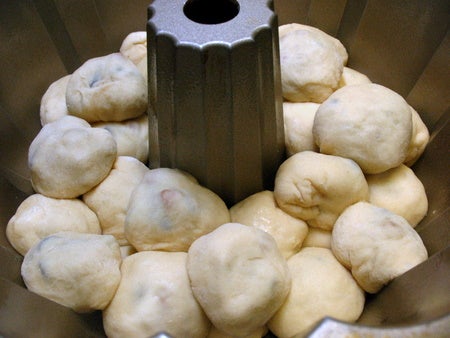 Pile the stuffed dough balls into a well-greased 10 cup bundt pan.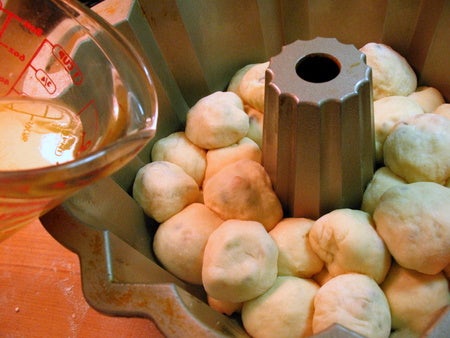 Melt 1/4 cup of unsalted butter and stir in 1 teaspoon of vanilla. Pour the warm mixture over the dough balls in the pan.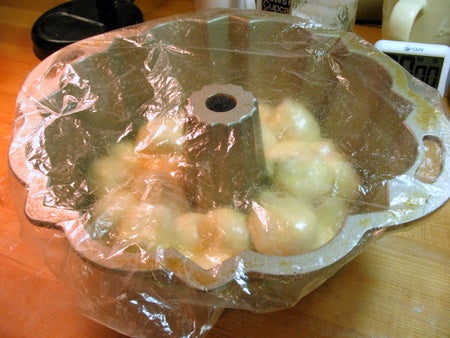 Cover the pan with plastic wrap or a clean shower cap and let rise for an additional 30 minutes.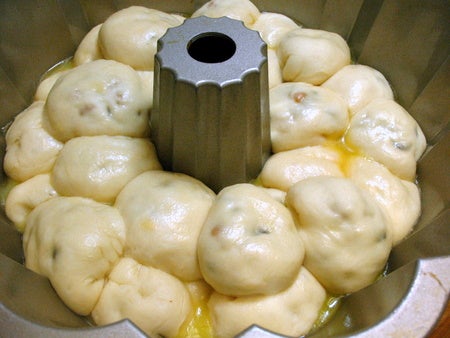 The dough balls will be quite puffy at this time, with a lovely vanilla scent.
Bake the bundt in a pre-heated 350°F oven for 30 to 40 minutes or until golden brown and crisp.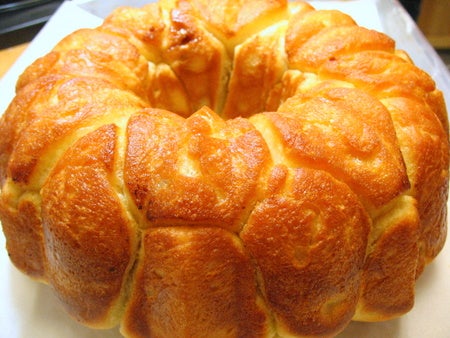 Turn the bread out onto a serving platter and let cool for about 5 minutes while you prepare the glaze.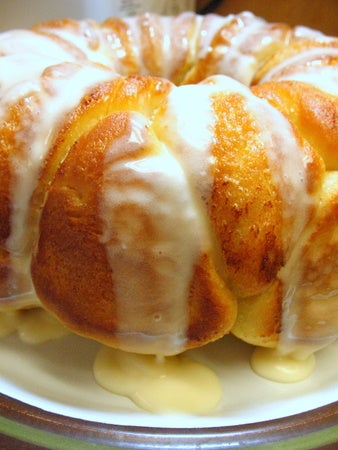 For the glaze blend  2 tablespoons of melted butter, 2 cups of confectioners' sugar, 1 teaspoon of vanilla and a few tablespoons of heavy cream until you have a pourable consistency. You can use milk for the glaze but the cream is so much smoother and richer, give it a try.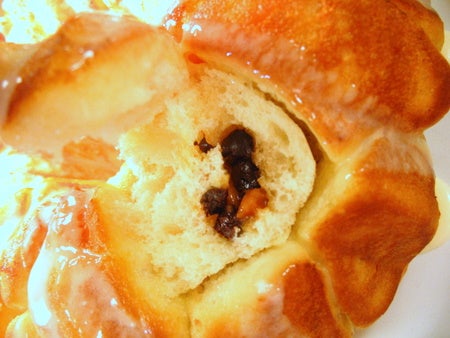 Each little ball of warm dough will have a center of melty chocolate and caramel, so watch out as your family scuffles for the biggest and plumpest pieces.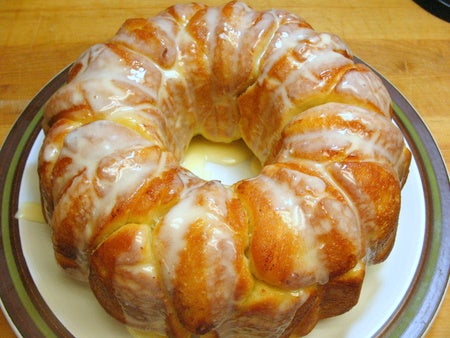 Make the best of this bodacious bundt cake day with our  Chocolate Caramel Stuffed Monkey Bread. For more bundt recipes, check out Mary the Food Librarian's site, that is a lady who really loves her bundts!
Please bake, rate and review our recipe for Chocolate Caramel Stuffed Monkey Bread.