It's becoming pretty darned hard to fit our retail store into my camera lens. I found myself saying that just the other day, as I took this picture from across the busy road, next to our temporary employee parking area.
Our expansion is even bigger and grander than the plans led me to believe. I guess that calls for an even bigger and grander way of snapping pictures.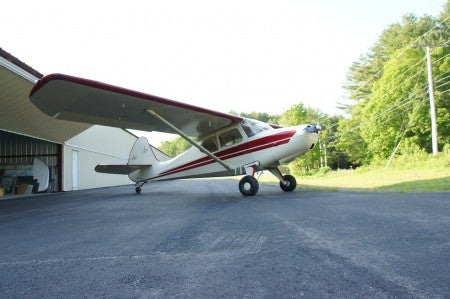 Steve Touchette, a member of our our warehouse mechanical and facilities team, not only has a pilot's license, but owns his own plane, a 1948 Aeronca Sedan model 15AC that he spent 9 years restoring. He took to the sky with Tom Suitor, a member of our IT team and an avid photographer in his off time (we employ the coolest people!).
Tom took some shots of The Baker's Store and Café before the construction/renovation started in late May, and then again just before the foliage started to turn in mid-September. Wow! The transformation is amazing.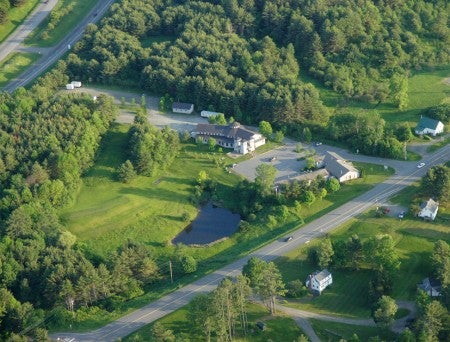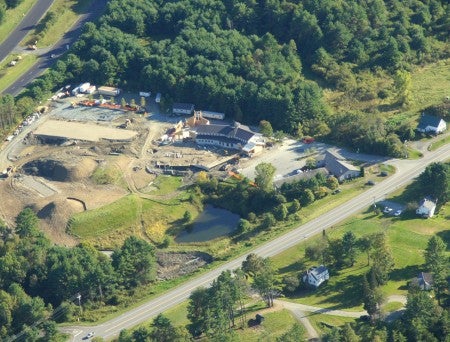 The new driveway on the left of this shot is clearly identifiable, as well as the giant parking lot it leads up to, where our overflow parking used to be. You can also make out the concrete foundation around where the new entrance/bakery/baking education center will eventually be. The new walls that are up in this shot are the beginnings of the new retail store.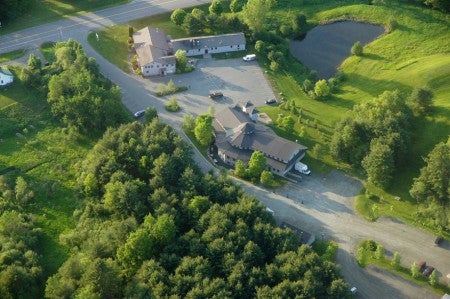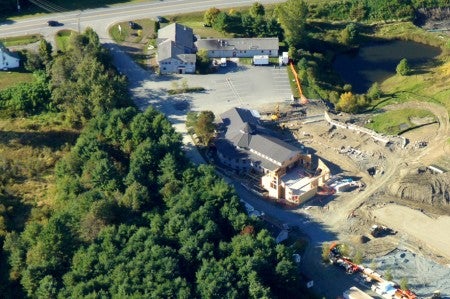 While these are fairly new photos, things have already changed dramatically since then, as you can see in the top photo. More walls have gone up and more concrete has come down. Here's hoping there will be more aerial shots in the future to share with you!