The magic of great cookies
Thinking outside of the box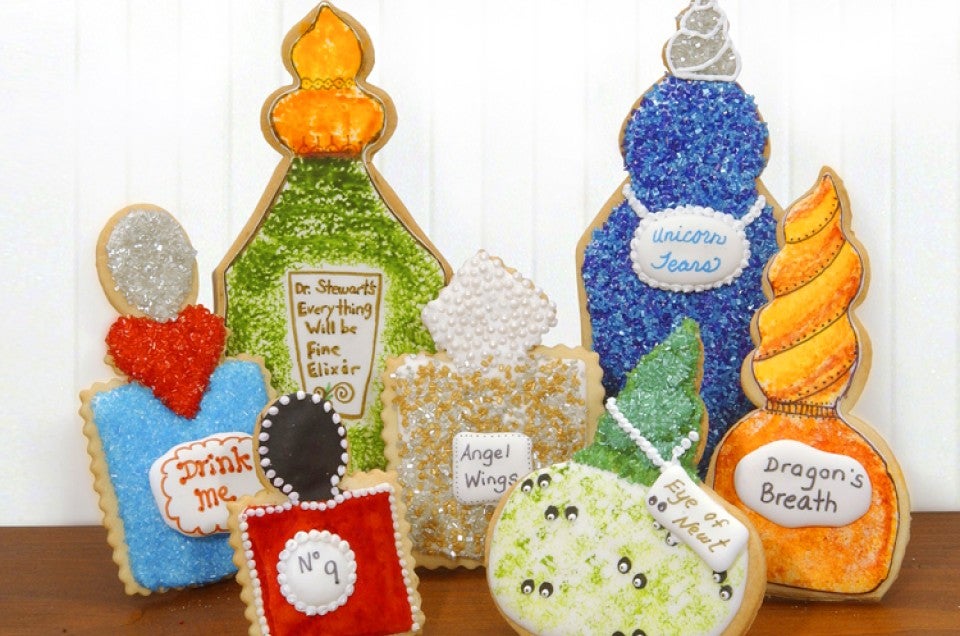 Double, double  toil and trouble, oven burn and icing bubble. Umm, well, not quite but I tried. Poetry may not be my thing but cookies are and have I got some great news for you.
These  potion and lotion bottle cookies are a breeze to make with the potion bottle cookie cutters in your collection.
You and I  love cookie cutters and have boxes and boxes full of them, so I know there have to be some bottle-shaped cutters in here somewhere.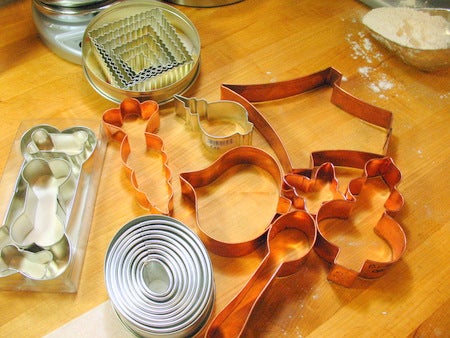 Spoons, eggs, ornaments... no bottles
carrots, squares, more ornaments... still no bottles
a haunted house, and dog bones in 4 sizes, but NO bottles! What is a busy baker to do?!
I tell you what we're going to do. We're going to climb outside of the box, put on our thinking caps and rock out some amazing potion bottle cookies using what we've go on hand.  Those nested egg cutters have already started me thinking...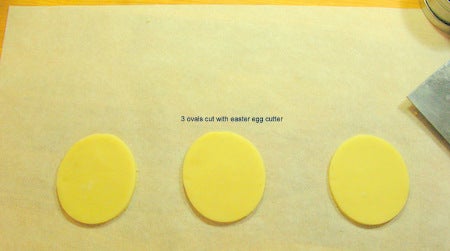 I'll make a batch of Holiday Butter Cookies. If you cut the dough out like this...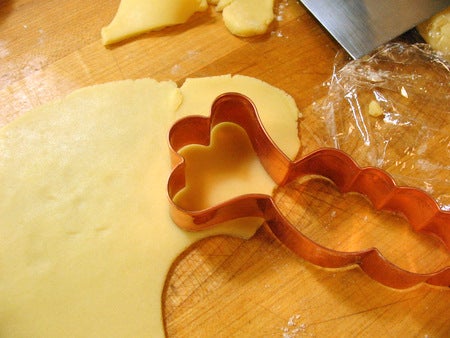 And use a carrot cutter like this...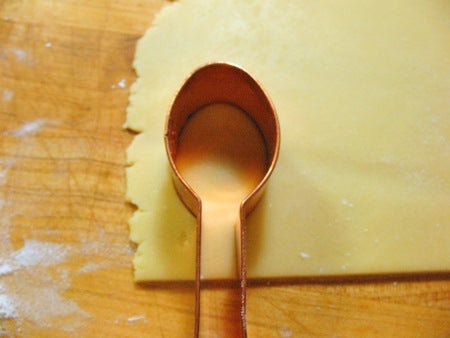 and perhaps a piece of spoon shaped cookie...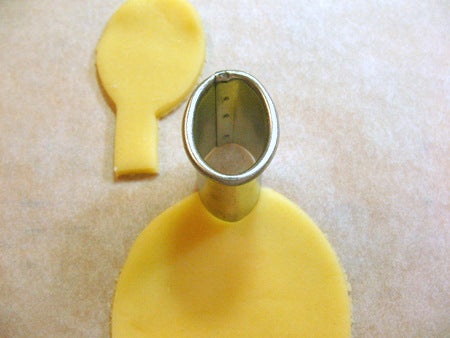 How can we make them fit together? Let's cut out a little bit of the egg and press the base of the spoon in to fill the gap...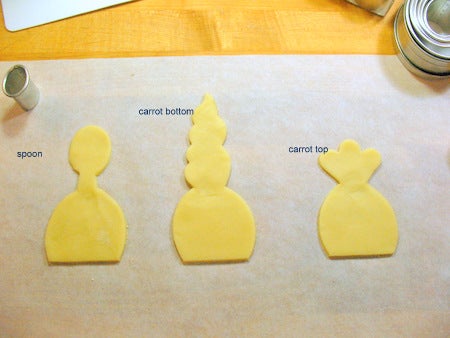 HEY! Check it out! I'd say those potions bottles would rival ones in Professor Snape's cupboard any day.
To keep the bottles from weeble-wobbling let's trim off the bottom of the egg with a bench knife.
I wonder what other shapes we can make from our pile of cutters?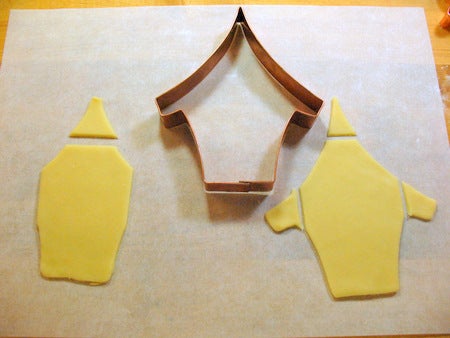 Did you ever notice that a house had a bottle inside of it? Once the roof comes off, the possibilities are endless.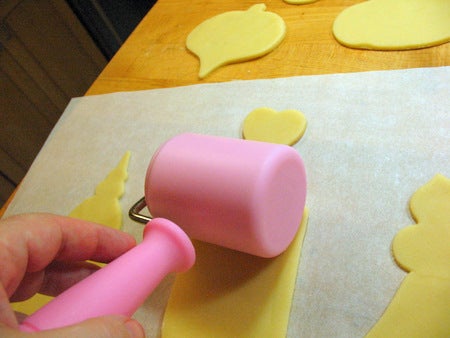 Let's use this handy pastry roller to help seal the two pieces of cookie dough together. This will prevent seams and help the cookie stay stronger.
It's a good  idea to cut and shape on parchment paper too. Then each unique cookie will stay in the best possible shape and you don't have to worry about using a spatula to transfer them around the kitchen.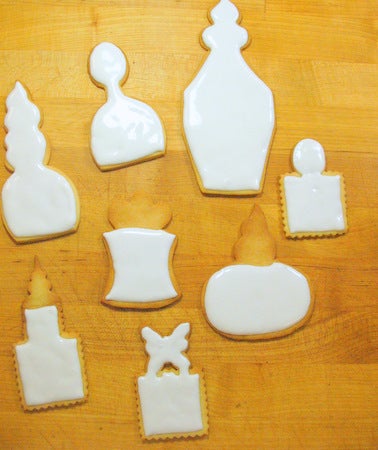 You guys are genius! I see some really unusual combinations here. Is that half of an ornament on top of a trimmed haunted house bottle?
Once those cookies bake up and are iced with Royal Icing, you'd never know that they weren't cut from the best copper cutters on the market. For the step by step on making the icing and covering the cookies, go to our cookie decorating blog here.
Now, how can we jazz them up with a little color? I love piping intricate little details on each cookie, but there aren't any piping bags in the drawer and no zip lock bags in the pantry.
We've got some great gel paste food colors here.  Hmm, what about this bag of brand new sponges?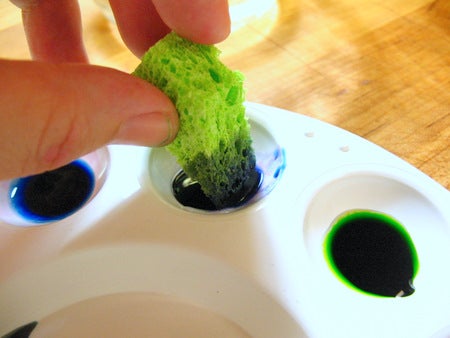 So much fun! I haven't sponge painted in years! Cookies iced with Royal Icing that has dried overnight are a perfect blank canvas.
The gel paste on its own is a bit too thick. You can thin it down with any clear liquor ( I like to use vodka) or any clear extract. Just a few drops does the trick.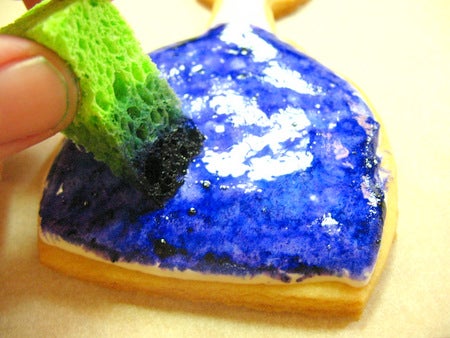 You can cover the whole cookie...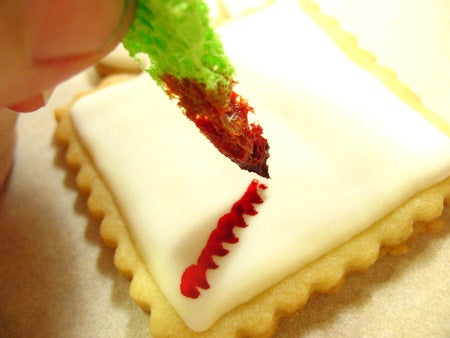 Or use just the tip to create patterns. Try cutting the sponges in different shapes too.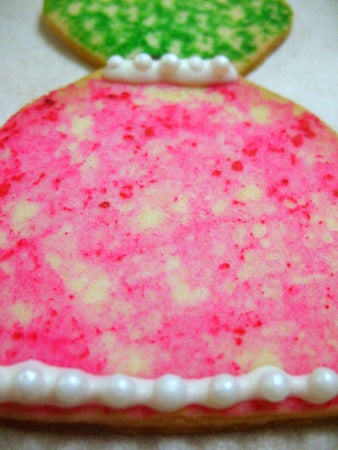 You don't even have to ice the cookies first. You can sponge paint right on a dry, cool cookie.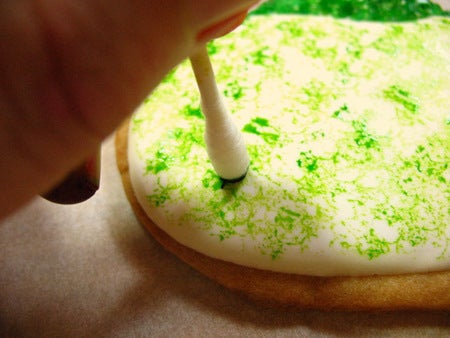 Need a little detail? How about a Q-tip? A dip, a press and a twist...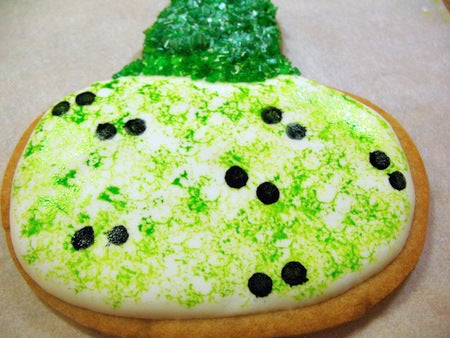 The neatest little circles you could ask for. For the best coverage, wait a bit and dip/twist again.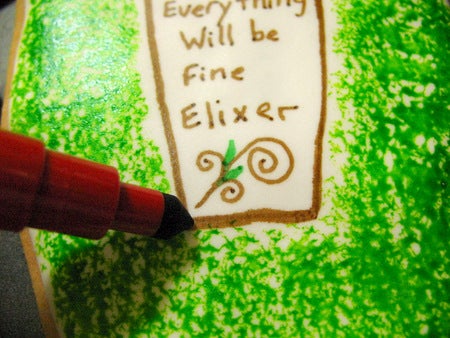 The potion bottles are looking great! Now, how can we tell everyone what's in each bottle?  Well, we could write on them with Fooddoodlers edible markers.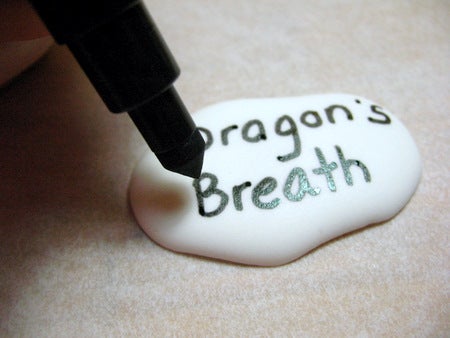 We could even write on dried blobs of Royal Icing and then...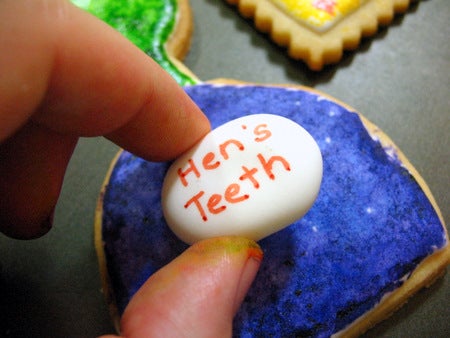 Attach with a daub of more icing.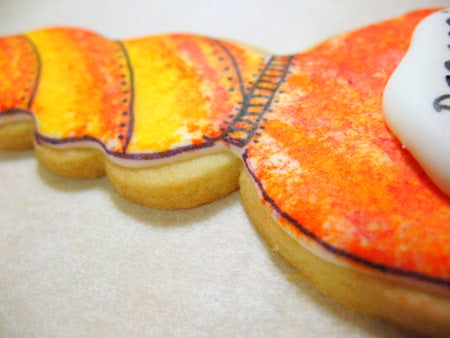 These edible markers are great for outlining and adding details too. Don't you just love the way those sponge painted colors blended together?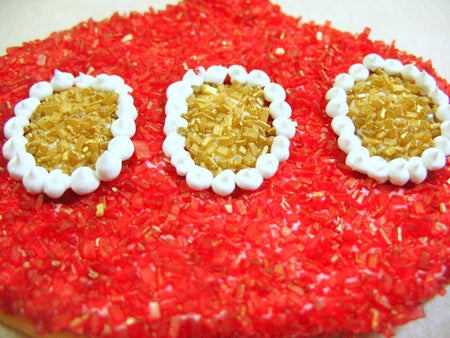 Of course, who am I to stop you from using colored sugar and icing to your heart's content? If that's your preferred way of decorating, you go for it!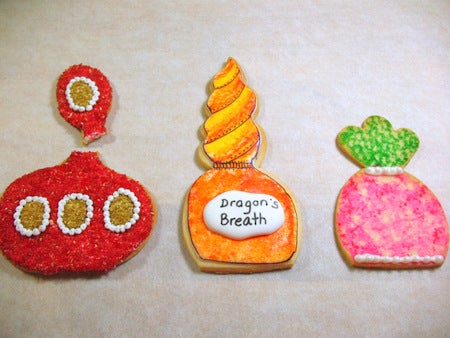 Remember our first three cookies? I'm so enchanted with how we transformed them from eggs and carrot pieces to unique and beautiful bottles.  (I guess the genie must have escaped from the red bottle, keep your eyes open for her).
I hope you've been inspired by our trip through the cookie cutter cupboard. Thanks to SweetSugarBelle for providing inspiration with her leprechaun blog on how to use the cutters in your stash in new and different ways. I'm amazed and in awe of her talent.
Got a great cookie idea? Have a cookie cutter story to share? Be sure to leave us a comment below.
Have a great cookie photo to share? We'd love to see it on our photo wall on Facebook.