A guest post from Life Skills Bread Baking program manager/senior instructor Paula Gray.
The day dawns quietly, a soft, misty, peaceful morning. But no lounging for me: I've got to get up and get ready for school!
First thing on my agenda is… coffee. As a Life Skills Bread Baking Program instructor, the day often starts well before anyone is stirring.
King Arthur Flour Life Skills instructors travel to schools around the country…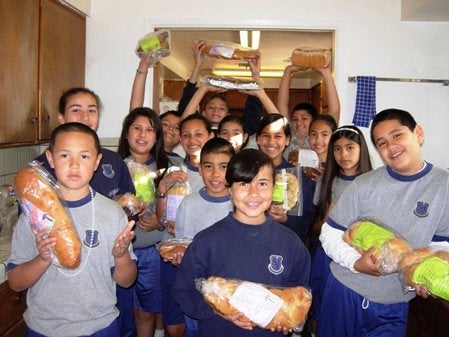 …bringing the free Life Skills program to thousands of 4th-7th graders. We present a 50-minute demonstration on the hows and whys of bread baking.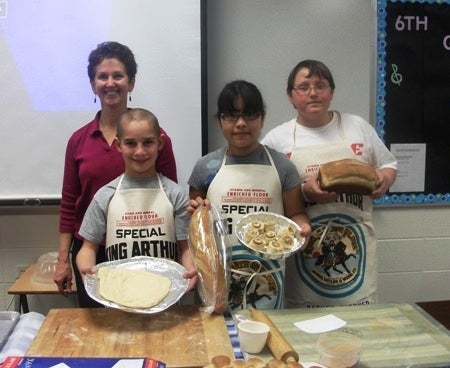 Students learn to make beautiful loaves, and also how to make pizza, cinnamon rolls, pretzels, and bread sticks!
We provide materials for them to bake two things at home – one is a loaf they bring back to school to donate to a community organization. They eat the rest of what they've made themselves!
As any teacher will tell you, preparation is the key to success. Here's what generally happens at my house (or hotel, if I'm in another state) before the Life Skills instructor arrives at your school.
The night before, the house smells great because I bake bread samples to display on the demo table so the kids can see three examples of different loaves. (I always make one loaf of cinnamon bread, too, to eat at home.)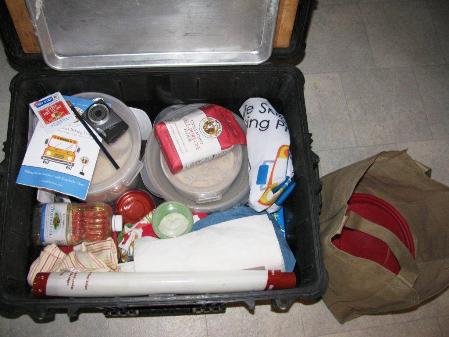 While the bread bakes, I make sure I have everything ready for my Box. That's Box with a capital "B."
I bring everything I need for the presentation to the school: flour, oil, sugar, salt, yeast, extra recipes, dough scrapers, measuring spoons, measuring cups, spoons, rolling pin, paper towels, scissors, tablecloth, towels, apron – even a video camera and a tripod.
Sometimes I ship my Box ahead if I'm flying somewhere to teach Life Skills presentations at several schools over a few days. Flour is h-e-a-v-y!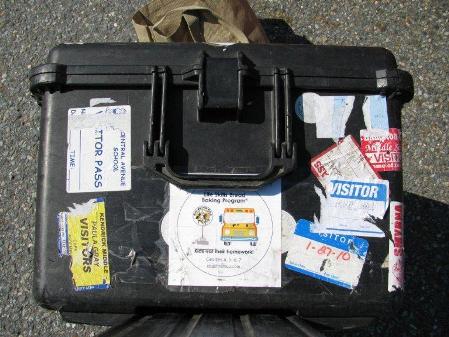 My box is well-traveled. It's been to hundreds of schools from California to Maine.
The last thing to do the night before a presentation is to figure out the timetable for the following day, and to determine how to get to the school and how long that will take. For a demo at 8 a.m., here's what might happen:
5 a.m. – Coffee!  (See first sentence above).
5:30 a.m. – Get self ready.
6:10 a.m. – Make dough for demo. More coffee!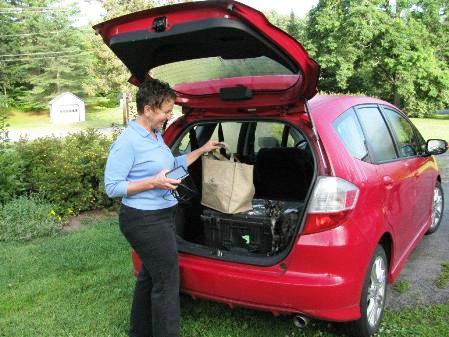 Note: Can you find Turbo, one of my kittens, trying to come along for a bread-baking lesson?
6:45 a.m. – Load car and drive to school.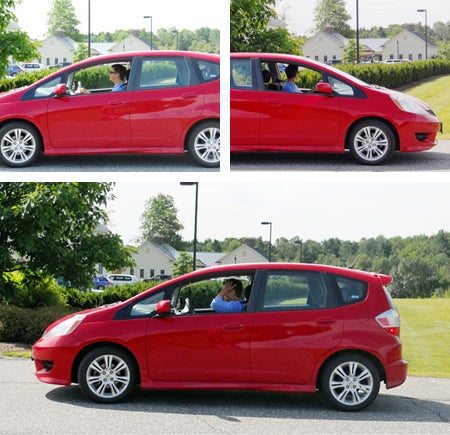 6:55 a.m. – Wrong turn. GPS – help!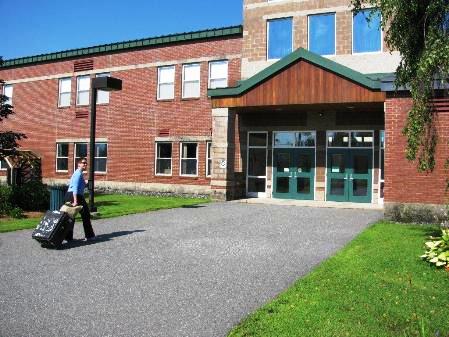 7:15 a.m. – Arrive at school (phew!), unload, and set up.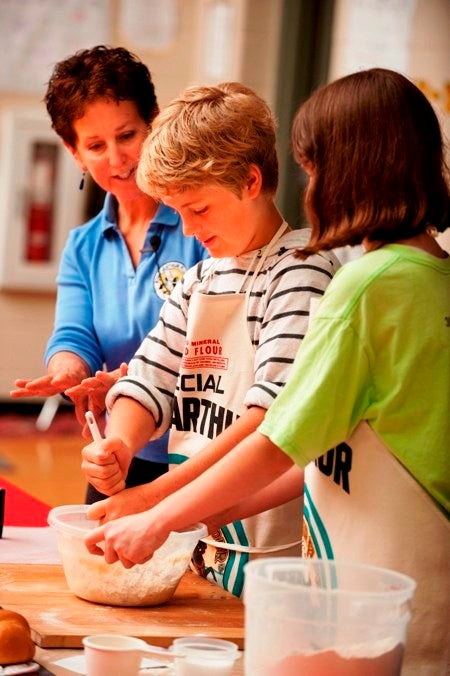 8 a.m. – Show time!
Kids get so enthusiastic when they learn how to make bread and pizza and rolls all by themselves. I love teaching them that baking is really science, that a recipe is a math equation – and that when you're a baker, you're a scientist, mathematician, an artist, an engineer, and so much more.
After the demonstration, I pack up and normally head right to another school to set up and teach again; or I teach two presentations back-to-back if the school has several hundred students.
And more often than not, I travel to another town and do it all over again the next day. And the next. And maybe the next!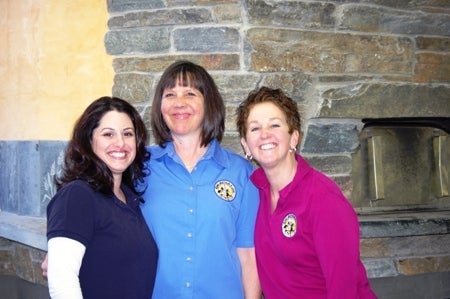 Our Life Skills team - from left to right, Gina Ciancia, Pam Jensen, and Paula Gray (that's me!) – brings the program to thousands of students all over the country each year. During the 2010-2011 school year, we taught more than 37,000 students in 195 schools in 25 states!
It's lots of moving around. And you never know what or who you'll find when you arrive at a school; that's part of the excitement.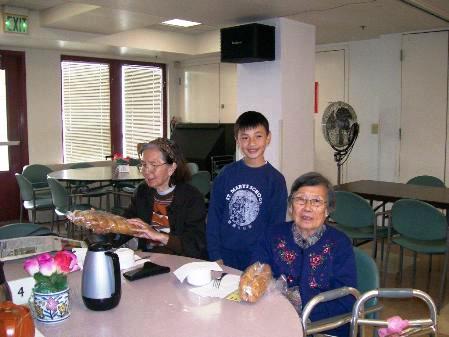 Kids understand what it means to give and to share with people who have less than they do.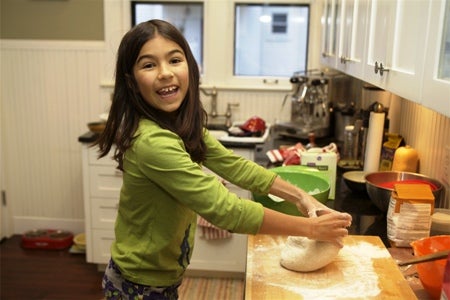 Teachers and parents and students tell us how much fun they have baking (and eating, of course).
When I'm not out there teaching, I'm in the office planning the schedule and working with schools all over the country to get them on our Life Skills calendar. We'd love to come to your area to get kids excited about baking while they give back to the community! Step one is the application…
If you're excited to bake with the kids in your life, try our Life Skills Basic Bread Recipe.