When we went to Kansas in the summer of 2009 to meet some of the family farmers who grow wheat for us, I knew we had to go back with a camera crew. I wanted to get to know them better, find out why they do what they do and what keeps them at it. I wanted to hear their stories. And I wanted you to hear it all straight from them.
In June 2010 I returned for another week in Kansas, just before the winter wheat harvest, to make it happen. The film crew consisted of our fantastic videographer, Sawyer Broadley, and me. Sawyer chose the locations, set up the camera and lighting, and shot the video.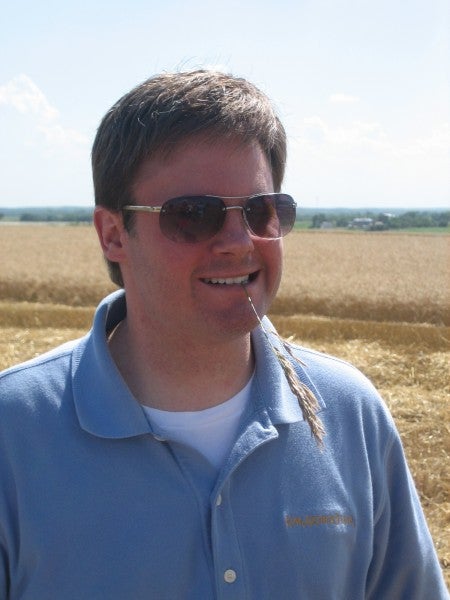 It was my job to mic the subjects, occasionally hold a light reflector (not easy to do on a windy day in Kansas!), and conduct the interviews. King Arthur Flour CEO Steve Voigt joined us for a couple days, too. Steve had the chance to meet and talk with the wheat producers of Farmer Direct Foods, a cooperative that supplies us with hard white and hard red winter wheat.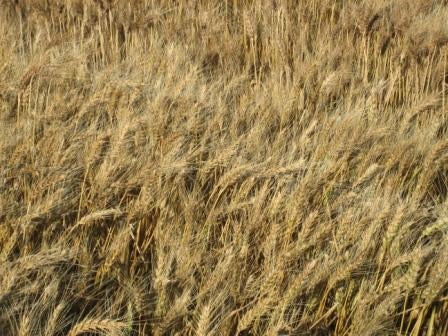 As we traveled across Kansas to Colorado, from county to county, farm to farm, several themes emerged from the conversations we were having on film. I began to picture in my mind how we could weave the threads together so they would make sense, so they would be compelling, informative and enlightening. We transcribed every minute of video, hours and hours worth. I pored over the transcripts, making notes, marking the passages for the themes we had discovered during filming.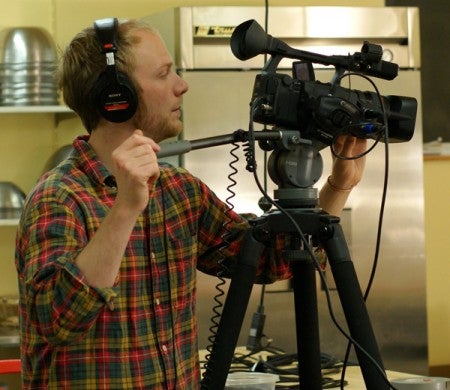 Then Sawyer (who, incidentally, has produced our other fabulous videos) edited all those marked passages together into a cohesive whole and put in the cinematic touches that make these videos so entertaining. The music, the transitions, the scenic footage—all this has transformed our interviews into a documentary-quality presentation that explores contemporary American agriculture.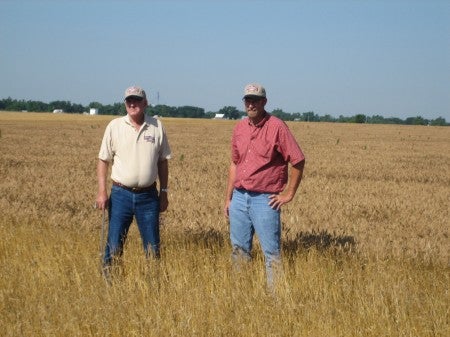 How many generations had these families been farming? Why do they keep doing it? What's it like on the farm and in the community? These are some of the questions we asked. I also wanted to give them the chance to address consumers directly to dispel any misconceptions they thought people have about farming.
People want to know whether farmers are taking care of the land. Do they know they are producing food for people to eat? Are they trying to conserve energy and water? Are they using a lot of unsafe chemicals? Is their business economically and ecologically sustainable? What's the future for the American family farm? Those are some big questions. And our farmers had some great answers. There are some surprising differences of opinion among our subjects—not unexpected when you're talking about such important and complex issues.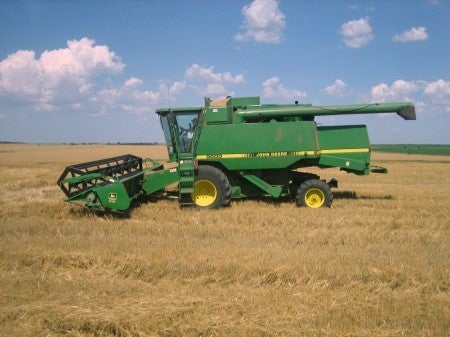 Lastly we wanted to know what it means for these farmers to raise wheat for King Arthur Flour. Most farmers see their products enter the commodity market and get "lost" on the way to your dinner table. It's not often a farmer can walk into a grocery store, point to a product on the shelf and say, "That's my wheat/corn/beans/apples in there!"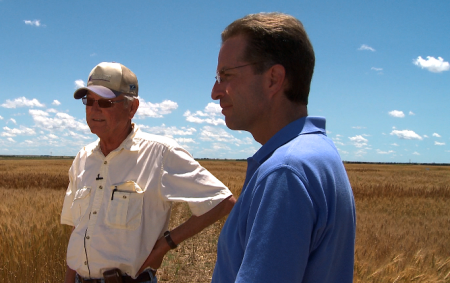 The farmers you're about to meet in our video series know for certain that wheat from their farms end up as flour in our products. They grow certain varieties especially for us, keeping it segregated from any other wheat they may grow. Its identity is maintained from the farm all the way to the mill where it is ground into King Arthur Flour. The farmers in these pieces take great pride in growing our wheat, as we take great pride in turning it into flour for you.
These families welcomed us onto their farms and into their homes. They spared several hours to talk with us (and wait for us to set up and take down all the equipment). In many cases they shared lunch or supper with us as well. Sawyer and Steve climbed to the top of a 100-foot grain storage bin to catch the view from there. Once we even filmed in a church. The Prairie Home Methodist Church, located on the Griffith family farm in WaKeeney, Kansas, stands on virgin ground the family set aside for a community church over a hundred years ago. Wheat fields surround the picturesque little white country chapel. It was a beautiful, peaceful location.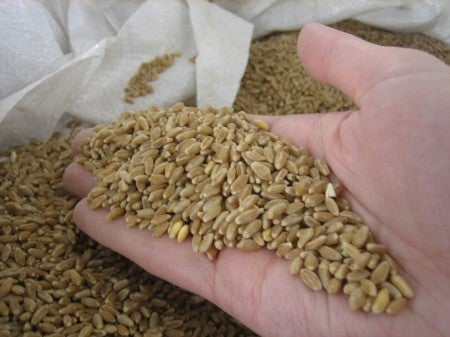 The videos are grouped according to four themes: Families Growing Wheat, The Life of a Farmer, Preserving the Land, and the King Arthur Flour Connection with Farmers. For each topic we've prepared an overview video with some of the best relevant commentary. Then, if you're interested to learn more—and we know you will be—you can watch more in depth interviews with individuals.
I think you'll agree that these folks are truly the "salt of the earth." A very heartfelt thank you goes out from all of us at King Arthur Flour to the folks who helped us make these videos (especially Kent and Marcia at Farmer Direct) and all the people who produce the wheat that makes our flour the best in the world. As these videos show, an incredible amount of hard work, long hours, dedication, integrity, passion, and love make it all possible.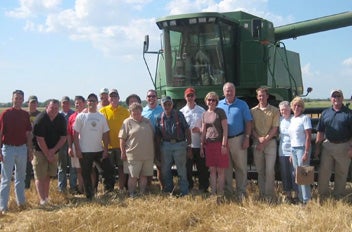 Watch the videos at: