My introduction to pie – lo, these many years ago – was the venerable Table Talk strawberry-rhubarb pie.
As kids, we'd hoard our pennies and nickels for trips to the local luncheonette.
Arguably, these are two archaic customs: hoarding pennies, and luncheonettes. But stay with me here; we're about to take a journey into a long-ago past with which I'm sure, dear readers, many of you are familiar...
The '60s.
I'm a Baby Boomer, born just shy of halfway through that post-WWII population explosion. And all of us Boomers were kids in the '60s – some teens, some toddlers, but all of us, at some point, living at home with Mom and Dad.
And gradually making our way out into the world – the food world, that is.
From penny candy (yes, there WAS such a thing) to Fudgsicles, Bonomo turkish taffy to 15¢ McDonald hamburgers, we were taking our babysitting and paper route money and going for the gold:
Twinkies.
I admit, Table Talk pies weren't on my radar for years; I didn't discover them until junior high – yeah, kiddies, that's what we called middle school back then.
But once I ripped open my first red-and-white box, and saw that palm-sized pie nestled in its tinfoil pan, I was hooked.
Not on blueberry. Or apple. Or lemon, or peach, or even chocolate éclair.
It was  strawberry-rhubarb that captured my heart.
Heck, I'm sure I didn't even know what rhubarb was. But its assertively tangy taste, paired with strawberry's sweet smoothness (think SweeTarts or Lik-M-Aids), was totally tantalizing.
Sure, Table Talk pies cost more than a Devil Dog. But when the paper route tips were good, I splurged.
And now, I've discovered an easy way to make my own mini pies.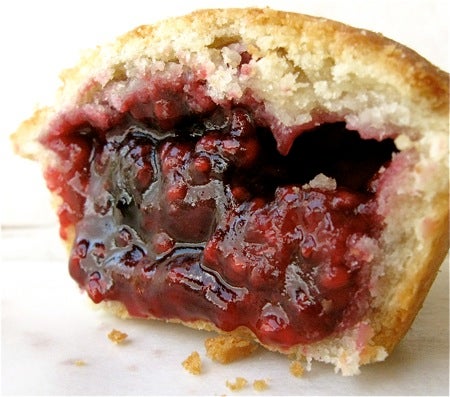 Not strawberry-rhubarb, but my new favorite: bumbleberry.
Never seen a bumbleberry Table Talk pie? Neither have I.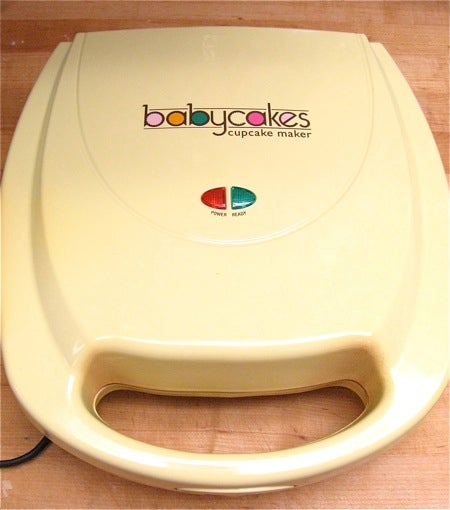 So let's make our own – with this handy-dandy cupcake maker, a.k.a. mini pie baker.
First, make a batch of your favorite pie dough. This is one of my favorites: A Thoroughly Reliable and Tasty Pie Crust.
Whatever recipe you use, make sure it uses at least 1 1/4 cups of flour (if you're making just 8 of these mini pies), or 2 1/2 cups of flour (for 16 mini pies).
I'm making 16 pies, so made the full crust recipe, using 2 1/2 cups flour. Divide the dough in half, then chill for 30 minutes.
While the dough is in the fridge, make your filling.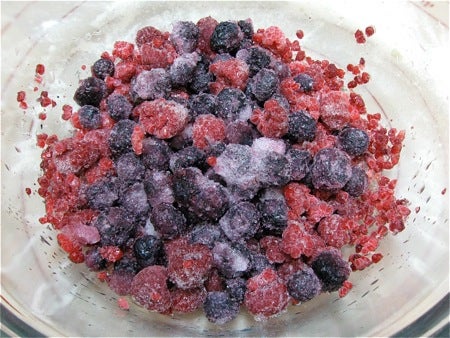 Nothing better than bumbleberry pie, using up any leftover frozen berries from last season.
I was guessing at amounts here, but started with 2 generous cups of berries – one each raspberries and blueberries.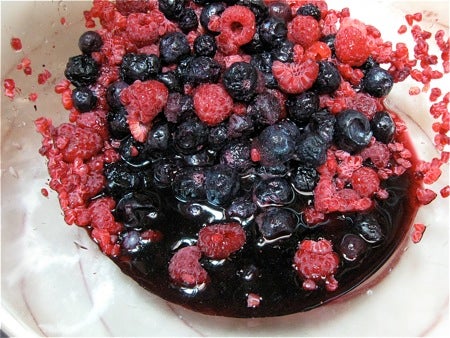 Heat in the microwave just until thawed.
Drain off the juice, but don't discard; add it to seltzer for a tasty drink as you work!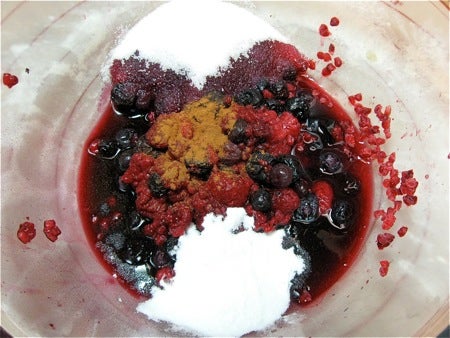 Add the following to the berries:
1/4 cup sugar
1 1/2 tablespoons Pie Filling Enhancer or 2 tablespoons King Arthur Unbleached All-Purpose Flour
2 teaspoons fresh lemon juice
1/8 teaspoon ground cinnamon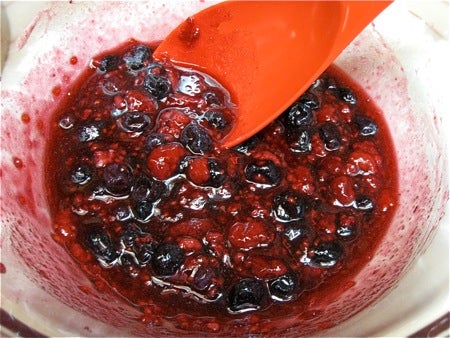 Stir to combine.
Set the filling aside while you roll out the crust.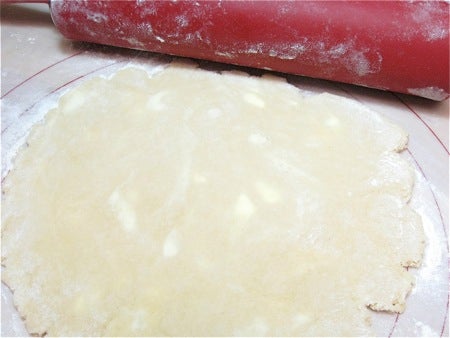 Working with one piece of dough at a time, roll it into a generous 12" circle. A silicone mat makes rolling easy, and cleanup a breeze.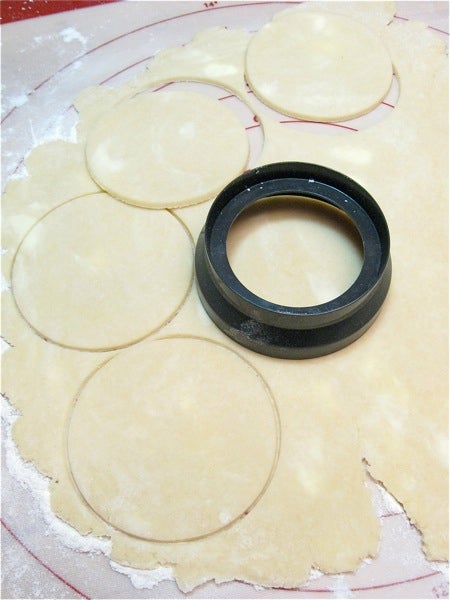 Using the larger side of the cutter that comes with the cupcake maker, cut out 8 circles.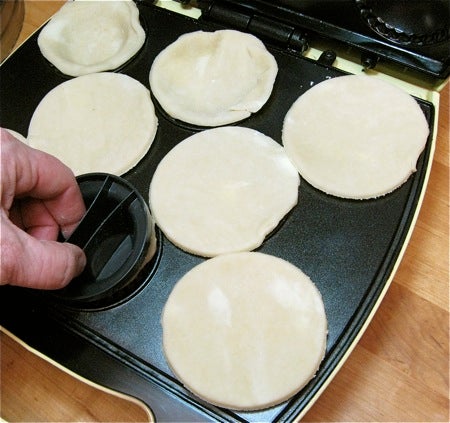 Lay them over the cups in the cupcake maker, and gently push them down, using the pushing tool.
If the crust splits or tears slightly at the bottom, just push it back together; no big deal.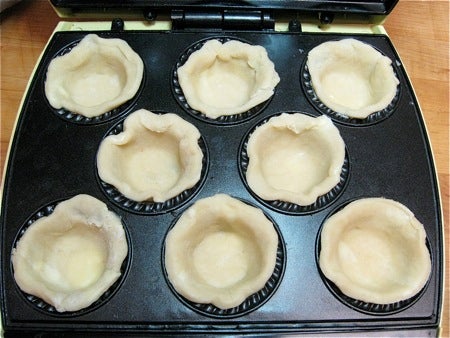 Here we are, ready for that bumbleberry filling.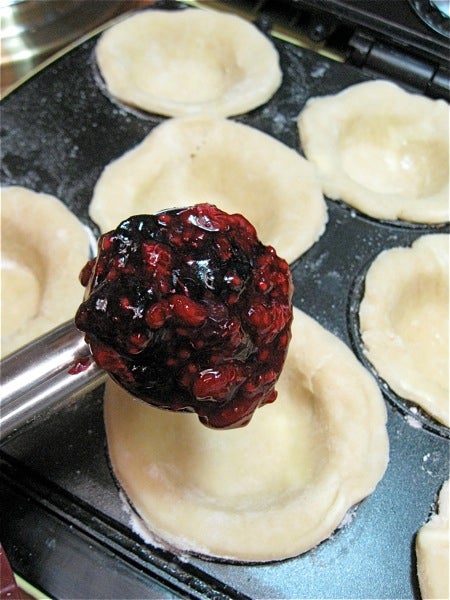 Put a generous tablespoon of filling in each cup; a tablespoon cookie scoop works well here.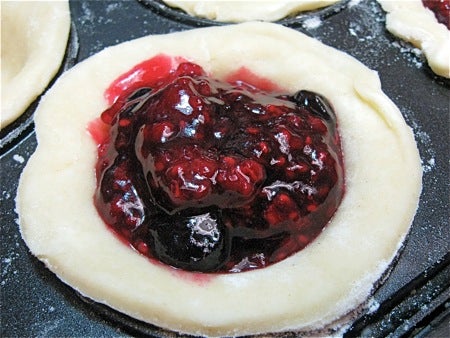 The filling should be slightly heaped in the crust.
Re-roll the scraps of dough, and use the smaller side of the cutter to cut 8 rounds. These are your top crusts.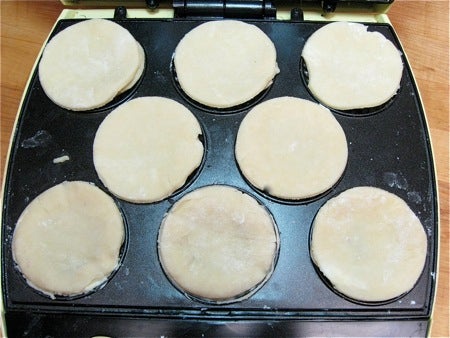 Lay the top crusts atop the filling.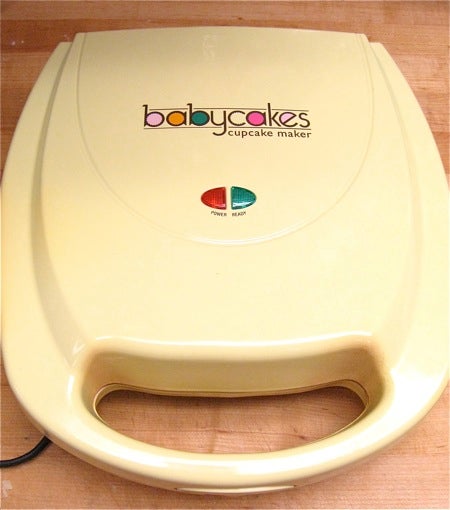 Shut the lid. Plug in the cupcake maker.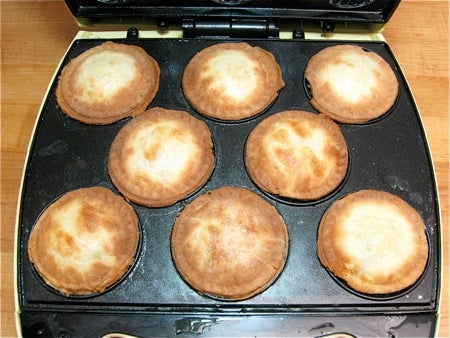 Twelve minutes later, come back to find lovely little pies.
For slightly browner pies, bake for 15 minutes.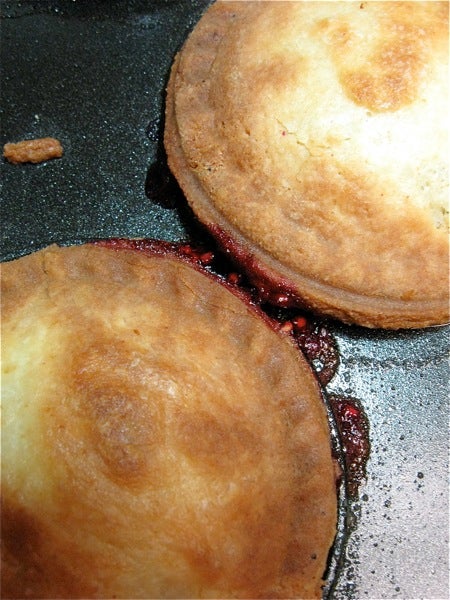 But I don't recommend going past 15 minutes. At 17 minutes, I started to hear the telltale sizzle of bubbling filling spilling out of the crusts.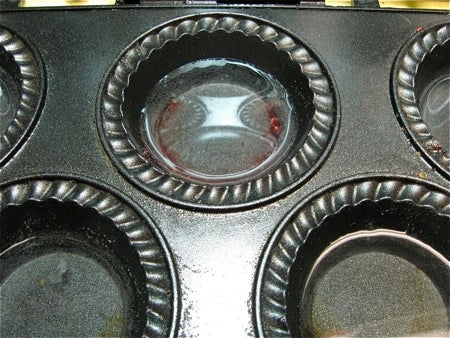 If that happens to you, here's a cleanup tip: when you're done, unplug the machine, and pour some water into any cups with bubbled-over filling. After 10 minutes or so, tip the machine over the sink to drain out the water, and easily wipe the cups clean.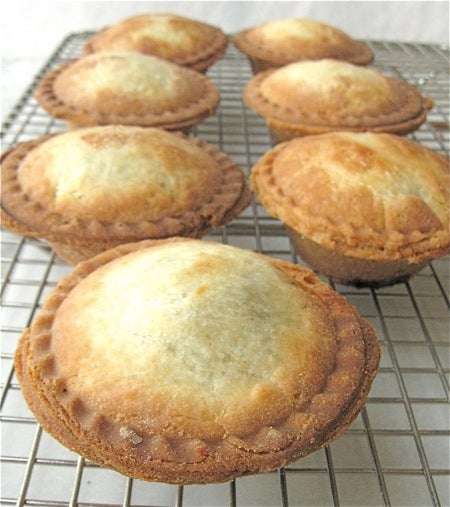 And there you have it. Eight beautiful mini pies.
Repeat with the remaining crust and filling to make 16 pies.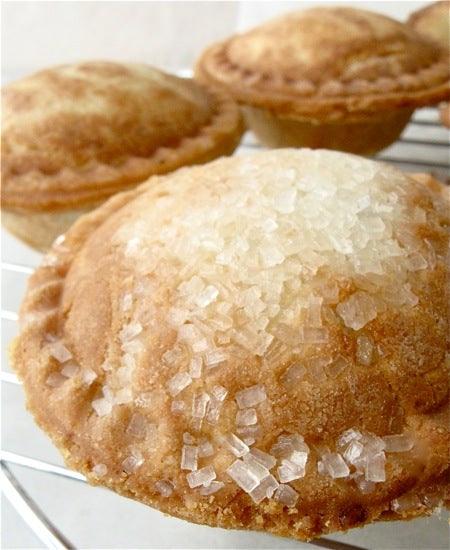 On my second batch, I tried sprinkling coarse white sparkling sugar atop the crust before baking. Nice touch!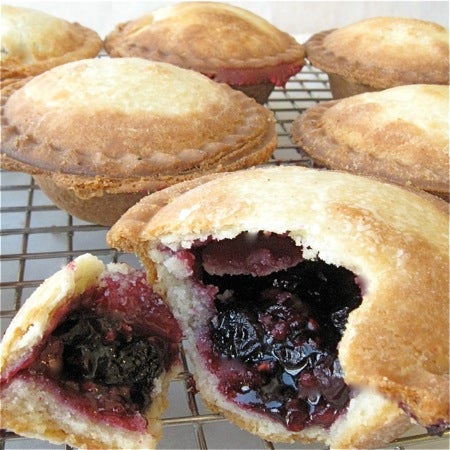 The moment of truth: cut into a pie, and out tumble the bumbleberries!
I have to say, I was skeptical about this cupcake baker. And I haven't tried cupcakes in it – yet.
But it does make delightful little pies – quickly, AND easily.
Oh, wait – one more thing. Bake bottom crusts only (no filling, no top); cool, and fill with prepared instant pudding (the easy way out) or your own favorite cream filling. One regular-size box of instant pudding, made with 1 1/2 cups of milk (instead of the 2 cups called for in the directions; thicker, and more intense) will fill about 16 single-crust pies.
Hint: Make a pie dough recipe that doesn't include baking powder; you don't want the bottoms of the crusts puffing up.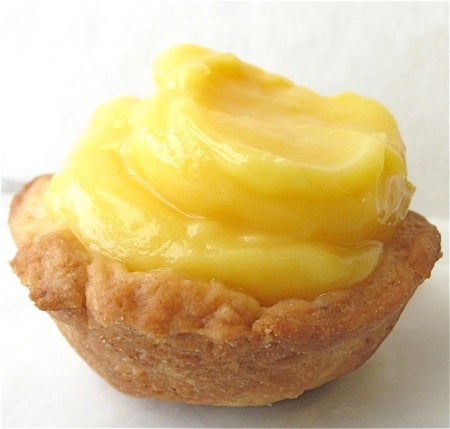 I made French vanilla pudding (with an added 1 teaspoon vanilla extract), and put a banana slice in the bottom of each crust before topping with the chilled pudding.
WOW...
There's no recipe link for these pies, since this post shows you how to make them. Assuming you don't have the cupcake maker, you can make bumbleberry pie in a 9" pie pan. Make your favorite pie crust recipe (or the one above);  then quadruple the filling ingredients listed in this post. Bake the pie for 15 minutes at 425°F, then reduce the oven heat to 350°F and bake for another 40 to 50 minutes, covering the edges if they seem to be browning too quickly. When done, the filling will be bubbling, and the crust golden brown.
Again, this is a great way to use up all the little bits of fruits and berries left in your freezer from last summer or fall.