If the sight of this special Valentine's Day treat doesn't make you swoon... what's up with that?
Fresh strawberries. Dark chocolate. No cake, no mousse, no pie or pastry. Simply two elemental foods, stalwarts of the bake-o-sphere, brought together in one sublime treat.
Sure, you can buy chocolate-dipped strawberries at your nearest Godiva store. In fact, they'll dip them "right before your eyes," as the Godiva Web site says. But you'll pay a pretty penny for boutique chocolate-dipped strawberries.
Why not buy a quart of fresh strawberries, about a half pound of dark chocolate, and dip them yourself – "right before your eyes"?
It's fast and easy. It's inexpensive. And, most important – it's the perfect homemade Valentine's dessert. Add a glass of champagne, and you're most of the way to Paradise.
Are you ready to impress someone special with the ultimate elegant treat this weekend? Read on.
First, purchase fresh strawberries. At this time of year they're expensive, but still less dear than buying individual chocolate berries at the candy store.
Try to find strawberries with pretty (rather than brown and bedraggled) stems. Wash, drain, and dry them thoroughly. Make sure they're at room temperature.
Ready a piece of parchment paper, foil, or waxed paper large enough to hold the berries in a single layer. Place the paper on a baking sheet.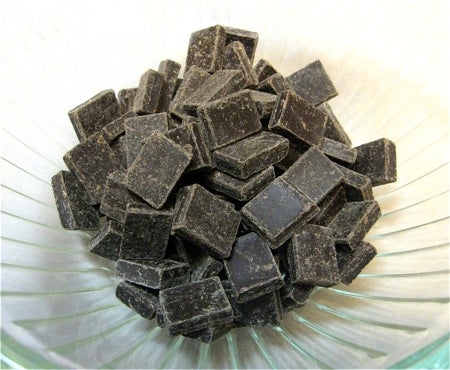 Next, select semisweet or dark chocolate. You'll need 1 1/3 to 1 1/2 cups, 8 to 9 ounces. I prefer semisweet to bittersweet chocolate for strawberries; bittersweet is too assertive, and obliterates the berries' delicate sweetness. Peter's Burgundy Chunks are my chocolate of choice here.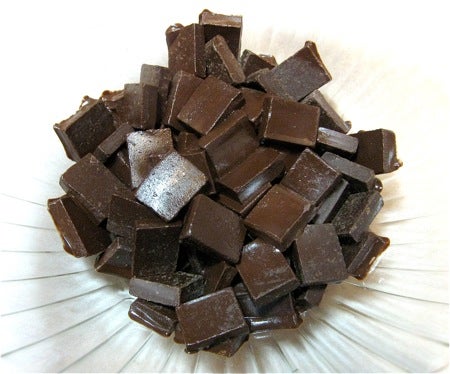 Put the chocolate in a microwave-safe bowl, and heat it for about 1 minute, just until it looks soft and shiny.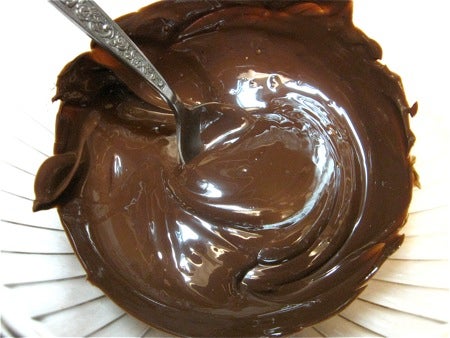 Use a spoon to stir the chocolate until it's melted and smooth.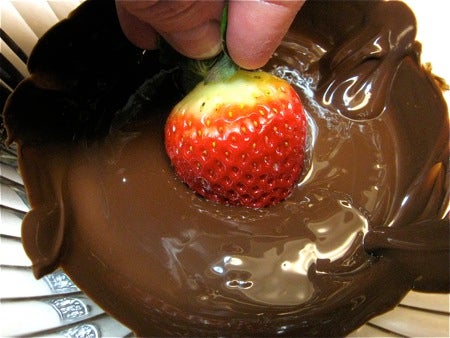 Grasp a strawberry by its stem, and swirl it in the chocolate.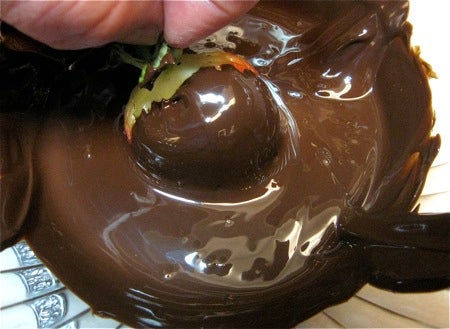 Be sure to coat all sides.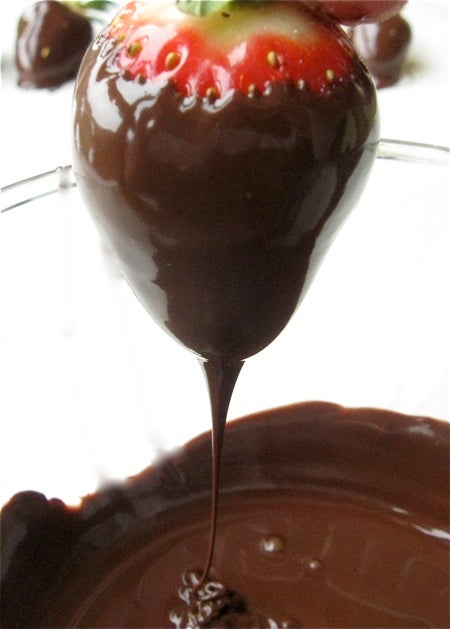 Lift the berry straight up, and allow any excess chocolate to drain back into the bowl.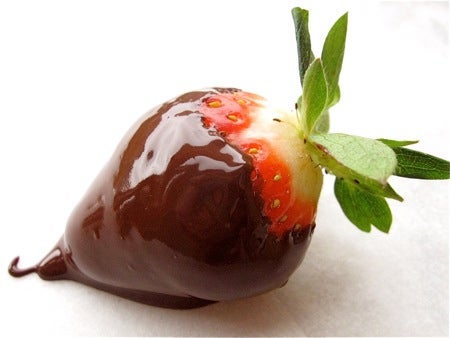 Place on the paper or foil.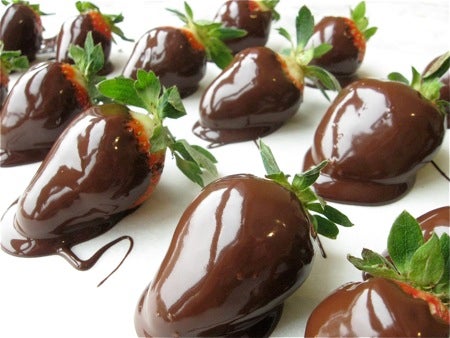 Repeat with the remaining berries, spacing them so they don't touch.
Place the strawberries in the refrigerator very briefly, just until the chocolate is set and morphs from shiny to  satiny. This will take about 20 minutes.
Remove them from the refrigerator, and let them harden completely at room temperature.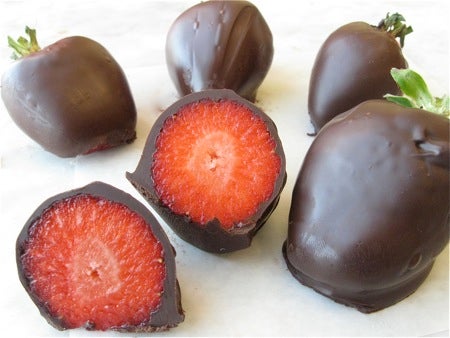 These are best served the same day they're made.
With champagne. And a kiss.
Please read, rate, and review our recipe for Chocolate-Dipped Strawberries.