Turn your cookies into lollipops
Just three easy steps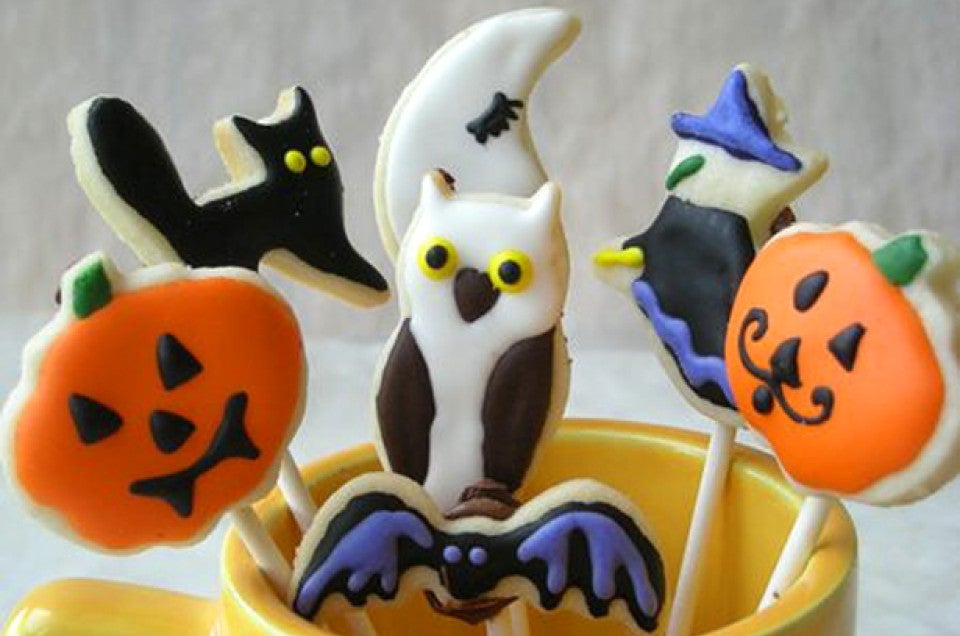 Looking for a fun new way to serve your cookies? Our special three step blog will show you how.
Step 1
Bake and decorate a batch of cookies made with mini cookie cutters (Holiday Butter Cookies are great for this). Turn your decorated (and dried!) mini cookies bottom side up on a flat surface. Don't worry Monsieur Pumpkin, this won't hurt a bit!
Step 2
Melt 1/2 cup of chocolate and place in a small bowl. Candy coating chocolate is great for this technique as it dries very firm.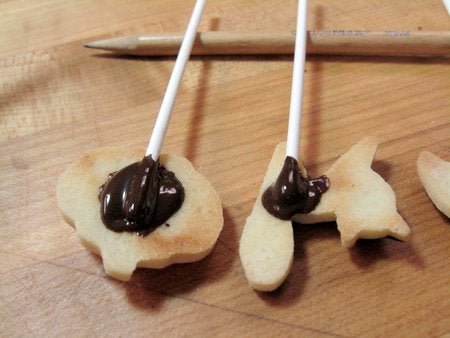 Step 3
Dip lollipop sticks into the chocolate and press onto the back of your cookies. If the design of the cookie raises the stick too much, balance it on a pencil or chopstick while it hardens to keep the stick from falling off the cookie. Let the chocolate harden at room temperature for 2-3 hours or overnight before serving.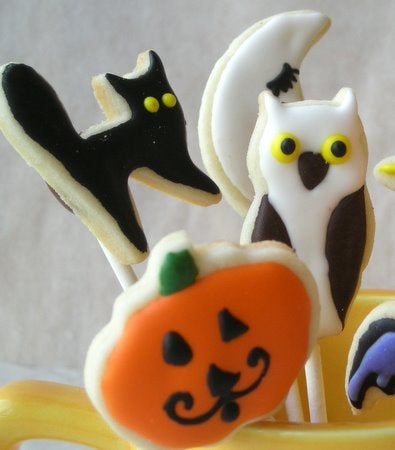 Voilà Monsieur Pumpkin, you're now officially a lollipop!
Happy Halloween!
Jump to Comments