Looking for a fun new way to serve your mini cookies? Our special three step blog will show you how.
1. Turn your decorated (and dried!) mini cookies bottom side up on a flat surface. Don't worry Monsieur Pumpkin, this won't hurt a bit!
2. Melt 1/2 cup of chocolate and place in a small bowl. Candy coating chocolate is great for this technique as it dries very firm.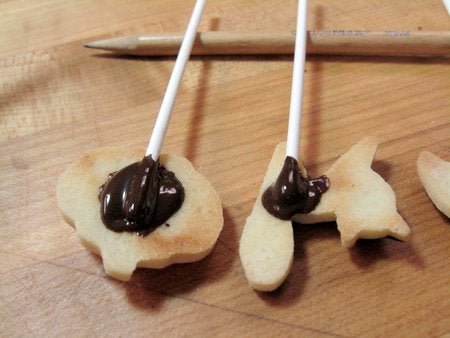 3. Dip lollipop sticks into the chocolate and press onto the back of your cookies. If the design of the cookie raises the stick too much, balance it on a pencil or chopstick while it hardens to keep the stick from falling off the cookie. Let the chocolate harden at room temperature for 2-3 hours or overnight before serving.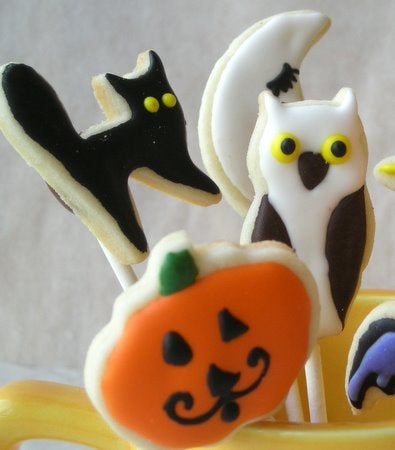 Voilà Monsieur Pumpkin, you are definitely Whoooo's Who and the cat's meow!
Happy Halloween!