It's Party Time!
King Arthur Flour Celebrates its 220th Birthday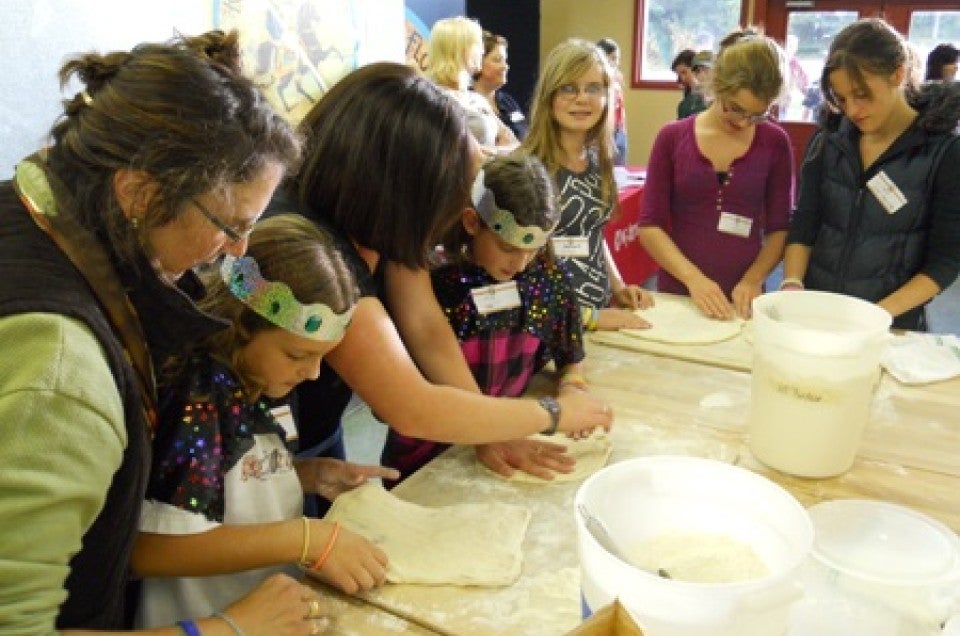 You probably already know that King Arthur Flour is the nation's oldest flour company. We were founded in 1790 - and this year, we are celebrating our 220th year providing top-quality flour to home and professional bakers around the country.
To that end, on September 10 we hosted a pizza party for friends new and old at our headquarters in Norwich, Vermont. We welcomed baking enthusiasts from around the region, together shaping, topping, and enjoying homemade pizzas, and the cameraderie built through baking.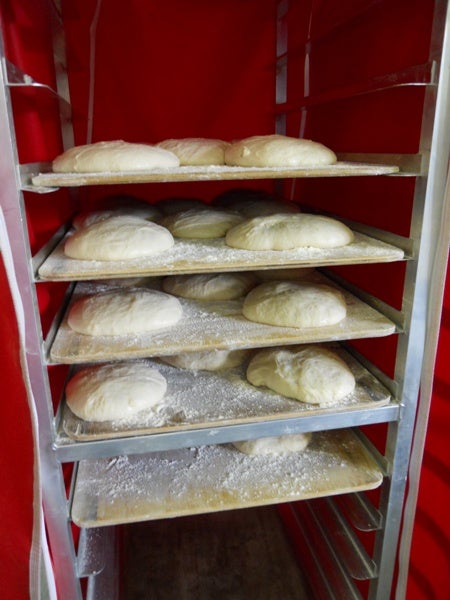 The great instructors from our Baking Education Center pitched in, preparing hundreds of pounds of pizza dough to be shaped by partygoers, and teaching them a range of techniques for achieving the desired shape and size. Everyone gathered around the workbenches and put their hands into the dough...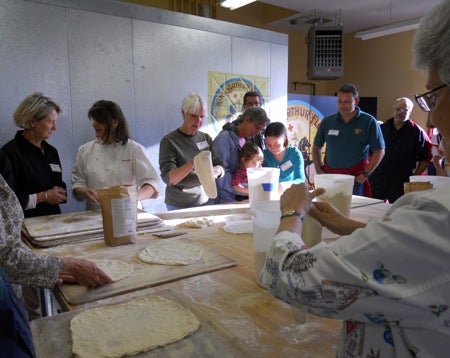 ...some for the very first time, and with results to be proud of!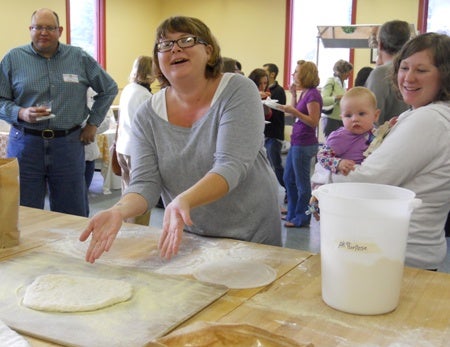 And then on to the toppings. Tomato sauce, pepperoni, spinach, caramelized onions, mozzerella. Each baker put his or her own finishing touches on...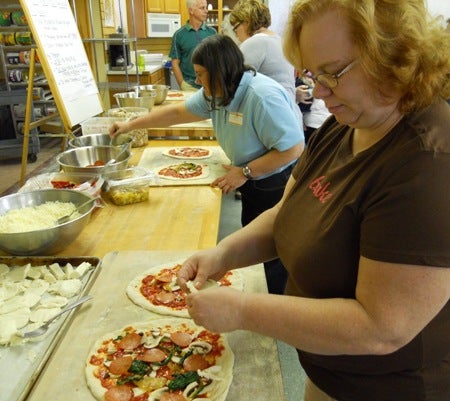 ...put their creation into the queue...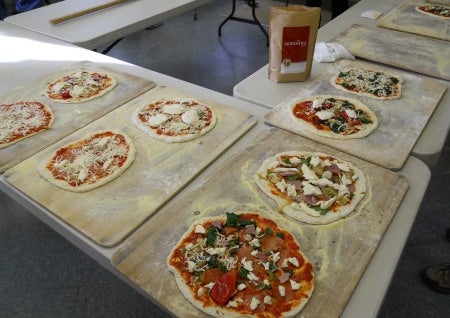 ...and into the wood-fired oven the pizza went.
It is always a thing of beauty, watching the flames flare up and the pizzas brown and melt to perfection in mere minutes.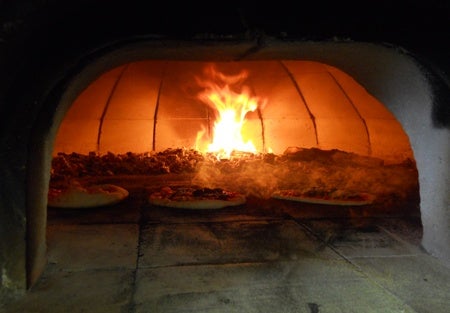 The results, of course, were delicious.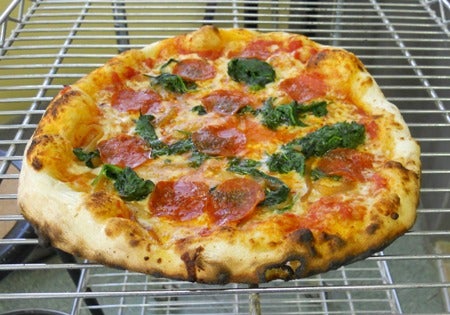 And folks from customer service, The Baker's Store, and elsewhere in the company took turns cutting and serving the tasty pizza pies to a never-ending line of hungry guests!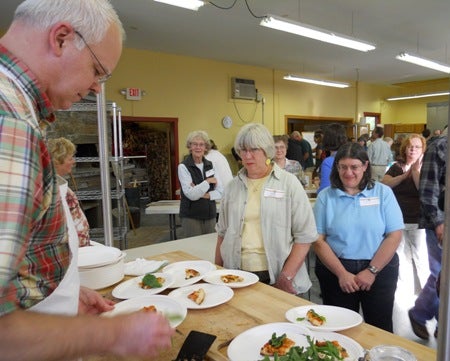 And, of course, the cake! The talented bakers in the King Arthur Bakery whipped up this lovely creation - half white cake, half chocolate, all delicious, and with our company logo painted right onto it! We were even treated to a local a capella quartet, including one of our own employee-owners, singing a very special Happy Birthday to KAF!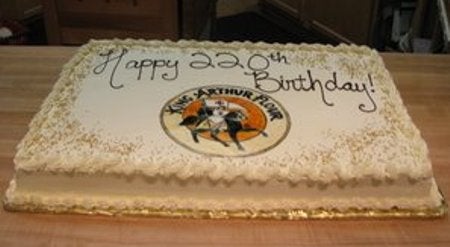 We've built our business for the last 220 years on the foundation of pure, consistently high-performing flours, with a commitment to maintaining the highest quality standards in the industry, for our products, and the service we support them with - and discerning and loyal customers like you are what have made this model a success.
So to those who joined us in Norwich and the many who joined us in spirit, thank you for helping us celebrate. We look forward to being a trusted friend in your families' kitchens for generations to come.
Want to throw your own pizza party? Please bake, rate, and review our recipe for Now or Later Pizza Crust.