WOW! Is this ridiculously decadent looking, or what?!
OK, it's not chocolate. But at this time of year, with fresh raspberries and blueberries clustered in abundance on bushes, it's time to bring berries into your baking repertoire.
Berries... and bread.
The classic summer pudding, a simple concoction of sweetened berries and bread, was devised by the English back in the 19th century, for people who wanted something that tasted richer than it actually was – aside from any fat in the bread, this dessert is fat-free. And it's chilled, rather than baked – making it perfect for hot summer days.
The following recipe comes from our King Arthur Flour 200th Anniversary Cookbook. Which – you read it here first! – is being issued in a special commemorative edition this fall, 20 years after it was first published.
What makes this new edition special? It's in its ORIGINAL 3-ring binder format, for those of you who've always coveted this easy-to-use style of cookbook.
Plus, for Baker's Catalogue customers only, we've added a 20-page, full-color booklet of some of our favorite recipes developed over the past 20 years, since the publication of the original book.
You'll be able to pre-order this classic book online beginning next week.
OK, back to the kitchen. Let's make Summer Pudding.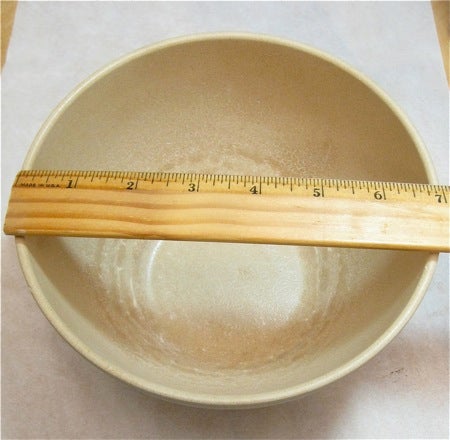 First, choose a 1 1/2-quart bowl. I chose one of our Wisconsin bowls – 7" diameter, 3 3/4" tall.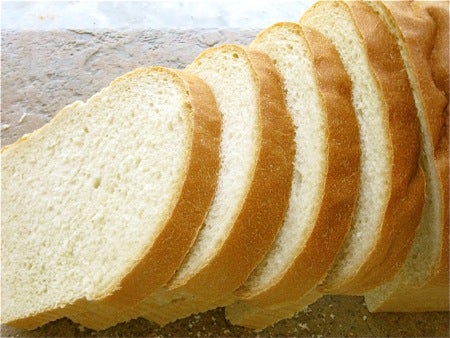 Start with about 6 to 8 slices of nice, firm white bread, about 1/2" thick. My favorite is King Arthur's Classic White Bread, pictured here.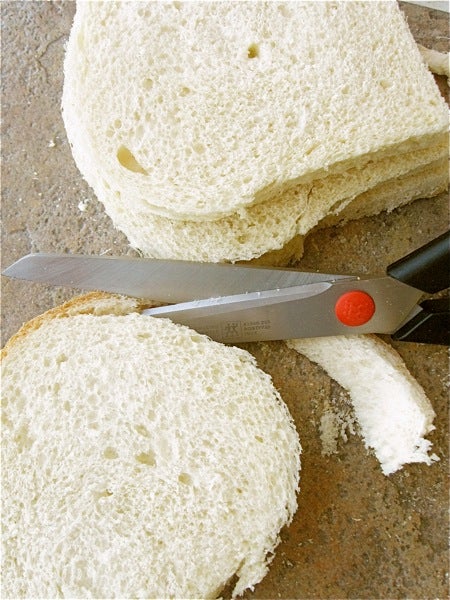 Cut the crusts off; a pair of scissors allows you to trim precisely, taking just the brown part, and leaving the white.
Can you leave the crusts on? Sure. They won't soften as much and the pudding may have tough spots; up to you.
Next, you're going to line your bowl with bread.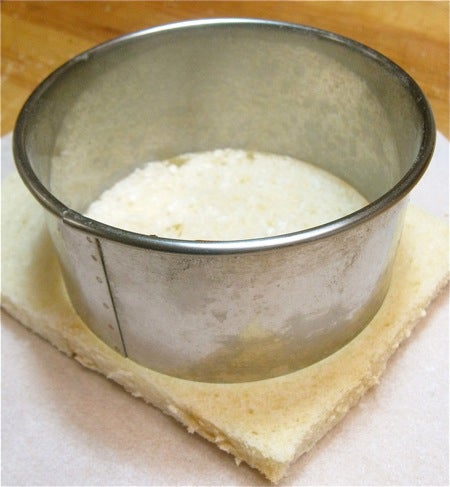 I used a big biscuit cutter to cut a circle for the bottom of the bowl.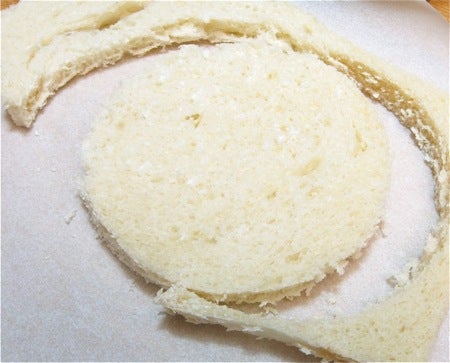 Like this.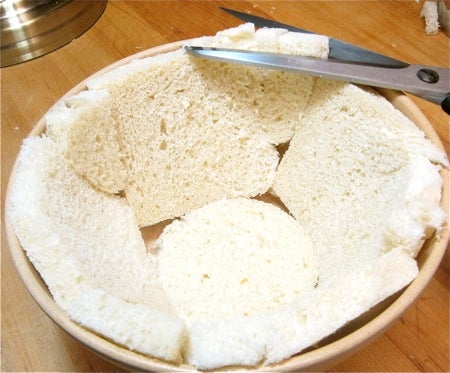 Set aside 1 slice to use as a lid. Use the other slices to cover as much of the inside of the bowl as possible, trimming the top so it's flush.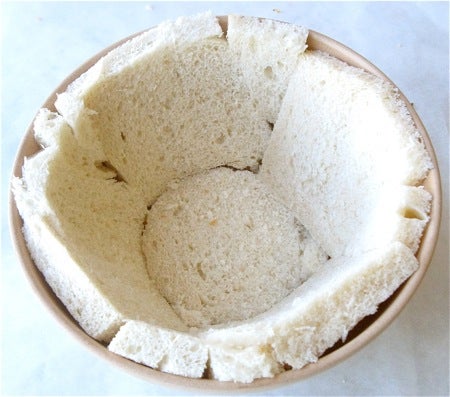 Good enough. Don't recycle the trimmings yet - you may need them for the top.
On to the filling.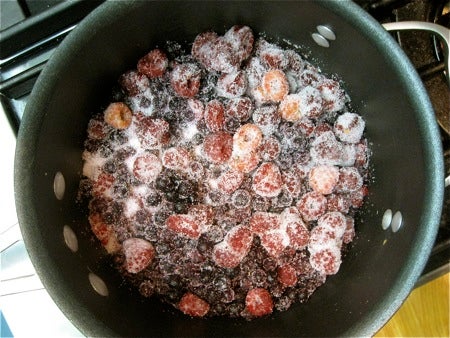 Combine 2 pounds fresh or frozen unsweetened berries (about 6 1/2 to 7 cups) with 1 cup sugar in a saucepan. Leave berries whole or, in the case of large strawberries, cut them in pieces. I'm using a combination of frozen raspberries and blueberries here, a 1-pound bag of each.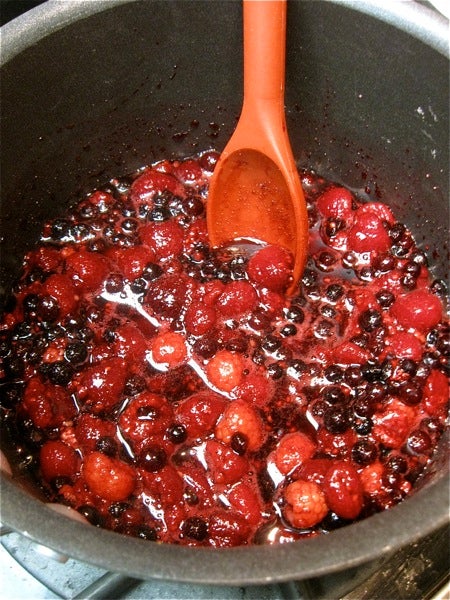 Heat the berries with the sugar over low heat until the sugar is dissolved and the juice of the berries starts to flow.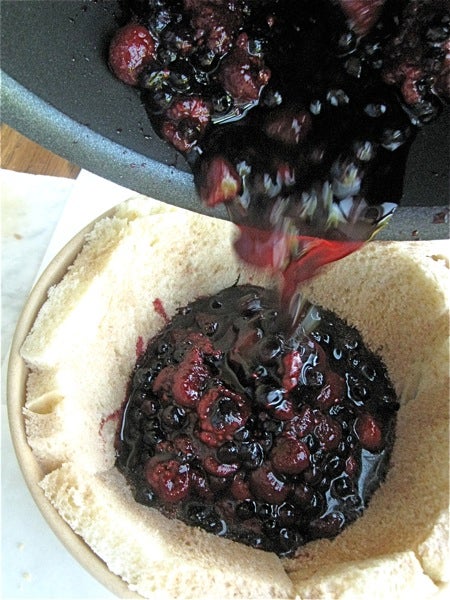 Pour the fruit mixture into the bread-lined bowl.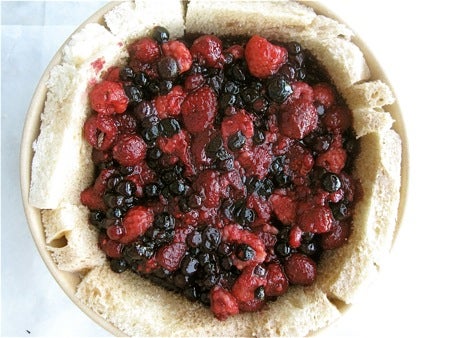 It should come to within about 1/2" of the top.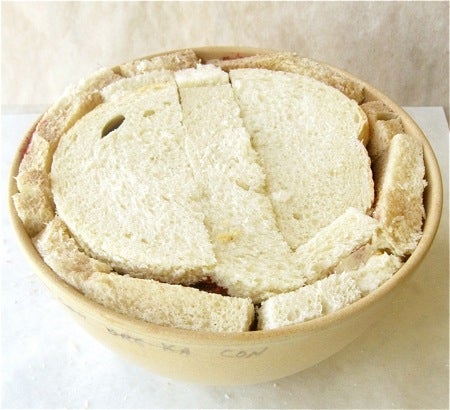 Use the reserved slice of bread, and any trimmings, to cover the berries.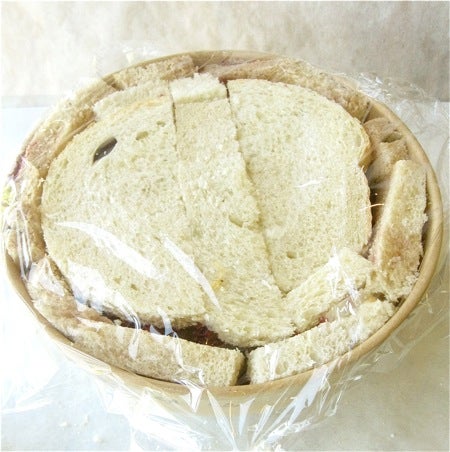 Cover with plastic wrap.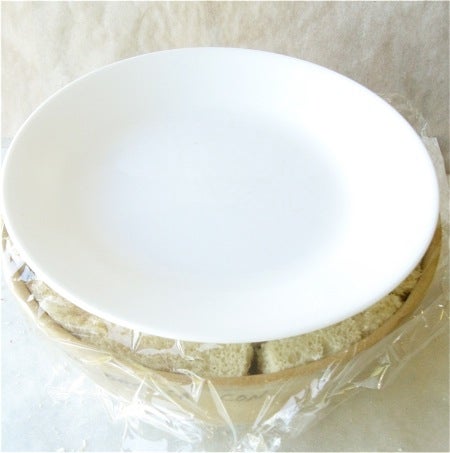 Place a small plate, one that'll just fit inside the bowl rim, on top of the plastic wrap.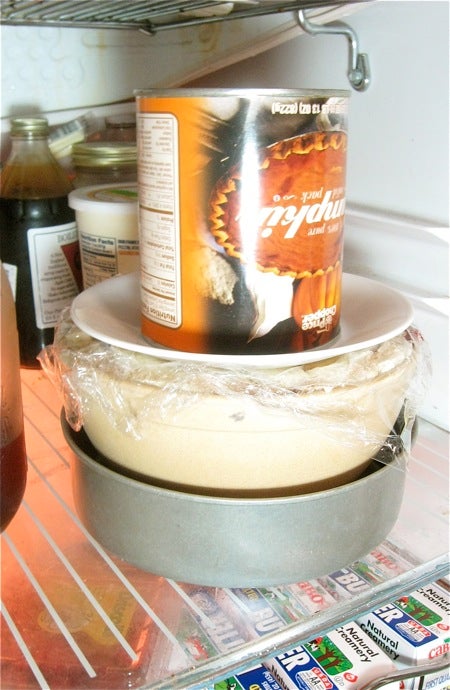 Weigh it down with something heavy (a can of beans, a jar filled with water) to force the juices up into the top layer of bread. Place in a pan to catch any potential spills, and refrigerate for 6 to 8 hours, or overnight.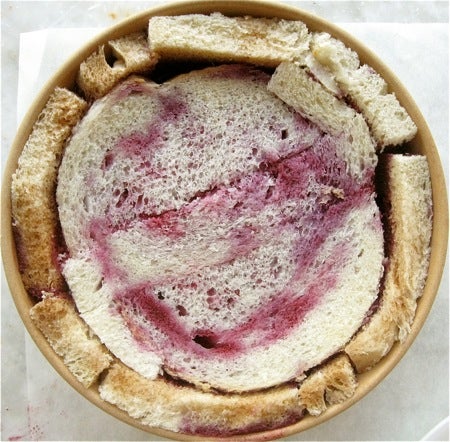 The juices will seep into the bread, turning it a lovely color, and the fruit will set somewhat.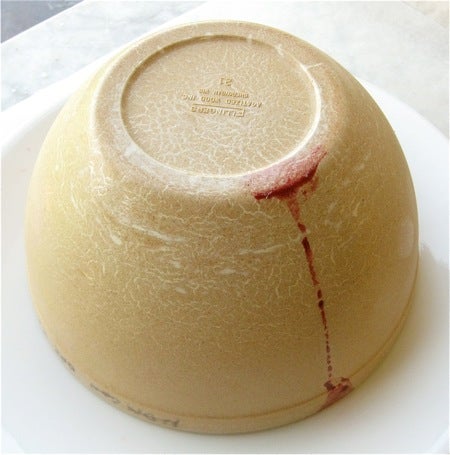 Just before serving, remove the plastic wrap, and turn the bowl over onto a serving plate.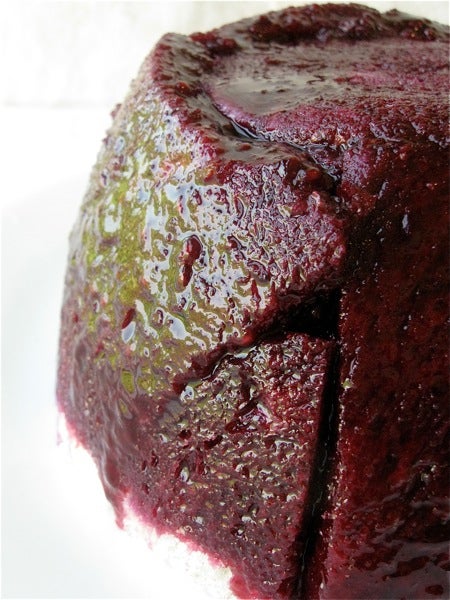 Carefully remove the bowl.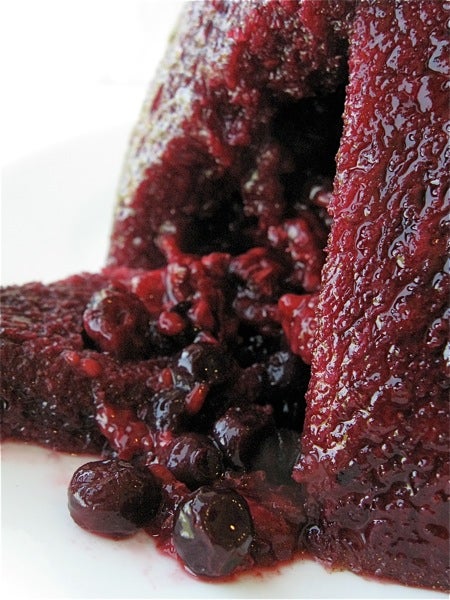 Cut out wedges to serve.
Yes, it'll be messy – and delicious. Top with whipped cream, or yogurt sweetened with a bit of maple syrup or brown sugar.
And there you have it – bread, berries, and a classic English summer pudding.
Read, rate, and review (please) our recipe for Summer Pudding.
Jump to Comments