So what's with the piece of initialed masking tape on this lovely loaf of rising bread?
Well, when you have 12 bakers mixing dough, shaping loaves, and setting them on racks to rise – all at once – things can get a little hectic. In the nicest of ways, of course.
We like to call it creative energy: the energy and spirit of bakers at work, connecting and bonding with one another over bread, pie, fancy cakes, scones, sticky buns, or...
Take your pick, from the hundreds of classes given every year at King Arthur Flour's Baking Education Center. People from all over the country – from "I've never baked anything in my life" to seasoned pros with their own bakeries – gather for sessions ranging from 2-hour demos to week-long "intensives."
I recently visited the final afternoon of a 4-day course, "Bread: Principles and Practice." Come along with me and see what it's like.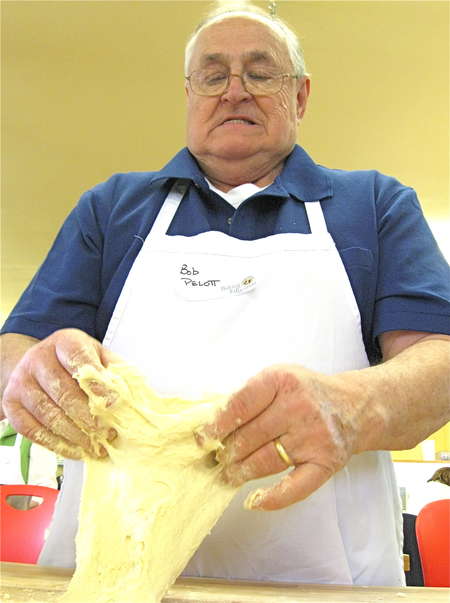 Bob is learning that when we say baguette dough should be REALLY sticky at first – we mean it! After a minute or so of kneading, Bob's dough becomes much more cooperative, and shapes up nicely.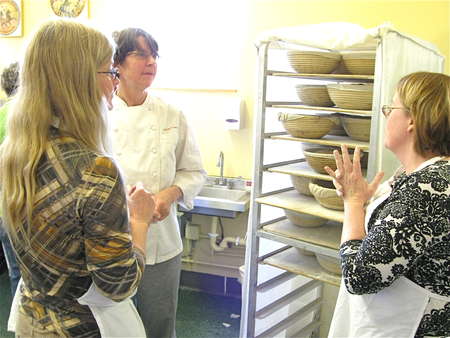 Sharon O'Leary (center), one of our long-time artisan bakers, is the chief instructor for this day's class. Here she discusses with students some of the finer points of rising.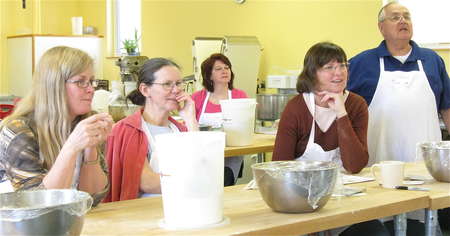 Watch and learn...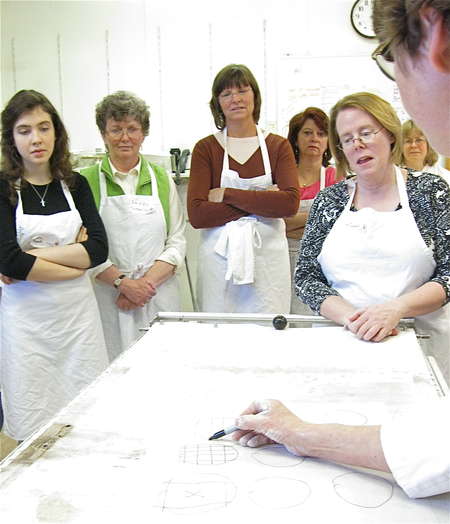 Here Sharon is drawing different types of slash patterns the students will try on the tops of their round loaves.
Watch and learn...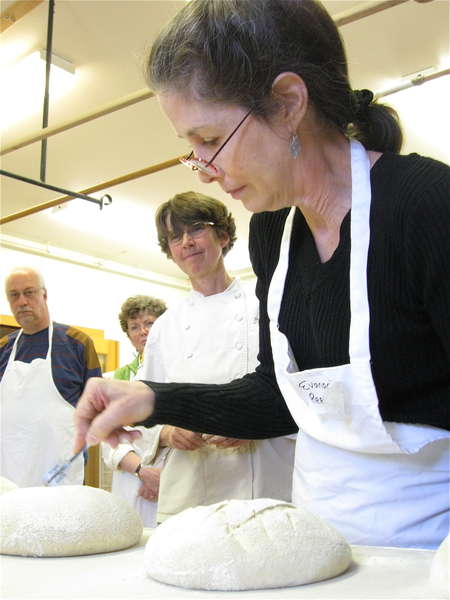 ...now try it yourself.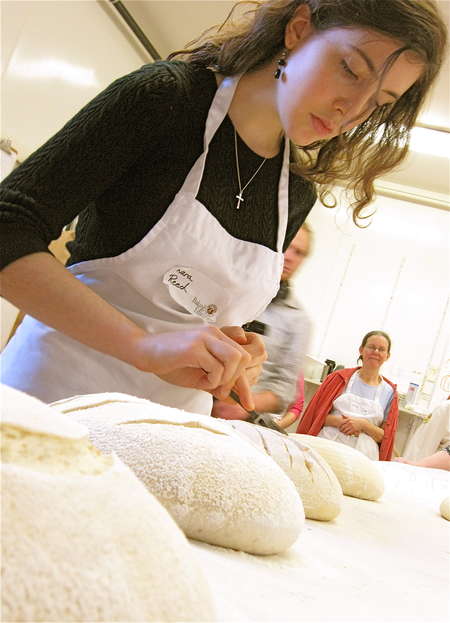 Everyone takes turns slashing loaves that are about to be rolled into the bakery's French steam-injected oven, an enormous brick oven constructed on site – by a fellow who flew over from France solely for that purpose!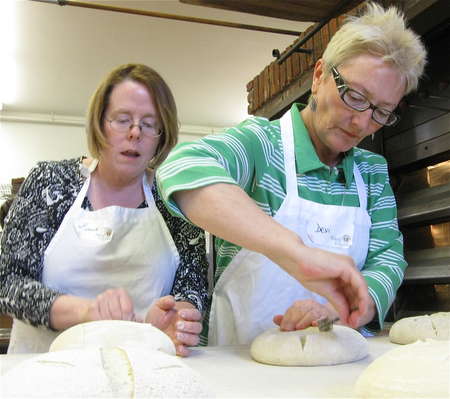 A few final loaves are readied...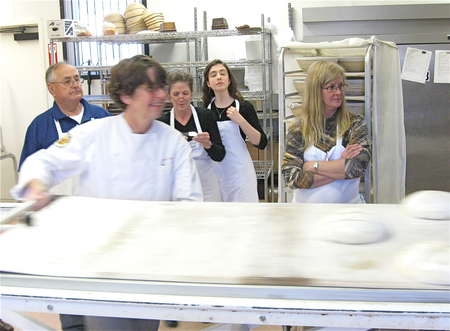 ...then into the oven they go.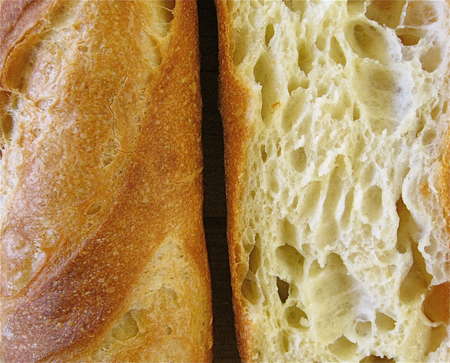 Later, the class bakes their baguettes. Beautiful crumb, eh? Check out those holes!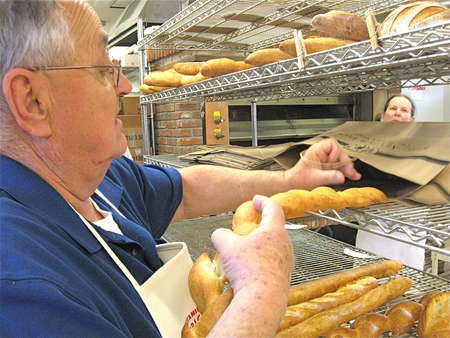 With class nearly finished, Bob gathers his loaves into a bag.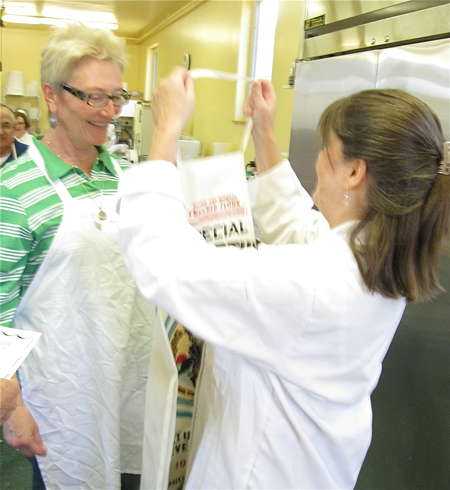 Finally, our education center director, Susan Miller, honors every student with an apron, a certificate, and an honorary "royal name" in the "knighting" ceremony that concludes this particular class.
Trust me – a fine time was had by all. At the BEC, it's miles of smiles. Always.
Want to make baguettes at home? Follow our step-by-step directions.