Ah, chocolate cake, topped with light-as-air coconut frosting and filled with [the secret ingredient]...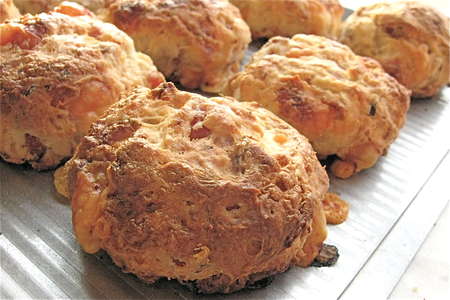 And tender biscuits,  studded with ham and cheese and [the secret ingredient]...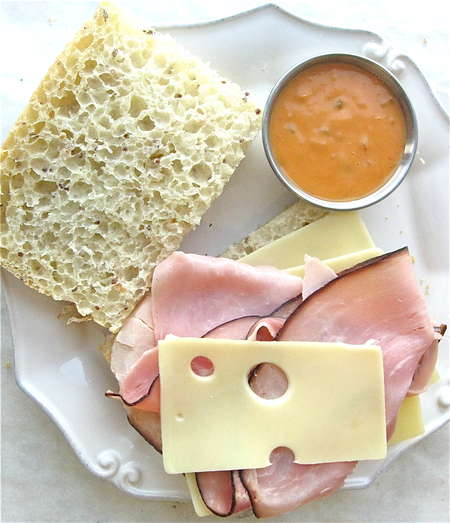 And easy no-knead "deli-rye flavor" bread, perfect for this tasty sandwich due to its topping of [secret ingredient]...
What's the secret? The food you're supposed to eat on New Year's Eve and/or New Year's Day (according to Pennsylvania Dutch tradition) to ensure yourself a happy, prosperous, lucky 2010?
Sauerkraut.
SAUERKRAUT?!
In BAKING?
Surely you jest!
Well, admittedly, this was a hard fit. But the other New Year's Day common good-luck tradition – Hoppin' John – didn't particularly lend itself to baking, either.
Black-eyed peas-hog jowls-rice-onions cake, anyone?
So I put on my culinary thinking cap, and got to work creating recipes using this under-appreciated pickled vegetable. And really, they turned out well. If you like sauerkraut, you'll love these. If you don't care for it, you may find the following recipes make it tolerable for you.
Best bet for sauerkraut haters – the chocolate cake.
Would you make these recipes often? Yes, if you like kraut. Probably not, if you don't. But even if you fall into the latter camp, they're fun to spring on unsuspecting friend and colleagues.
As in, "Bet you can't guess what's in this cake..."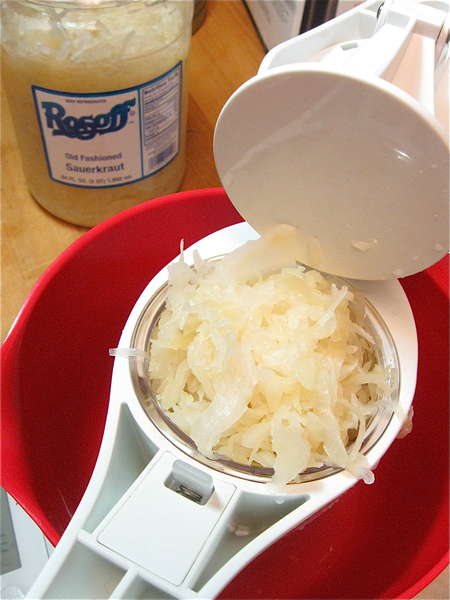 I love to use fresh sauerkraut rather than canned. I found a big plastic jar of it at our local warehouse store, in with the refrigerated pickles. Thoroughly drained, this 64-ounce jar yielded 28 ounces of sauerkraut – more than enough for these three recipes.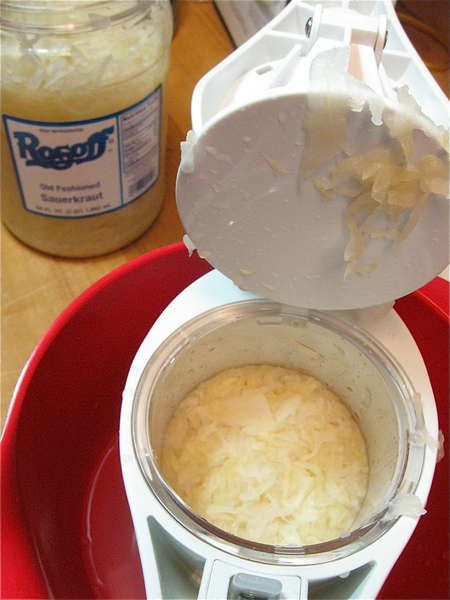 It's important to drain the sauerkraut REALLY well before you use it. Squeeze it in a dish towel. Or do what I do: press it in a potato ricer.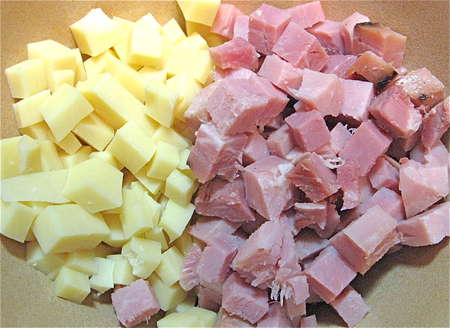 OK, let's make some Reuben Biscuits first – a simple biscuit studded with diced ham (standing in for corned beef) and Swiss cheese. And sauerkraut.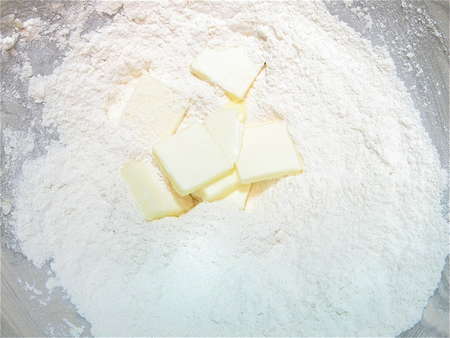 First, preheat the oven to 425°F. Lightly grease a baking sheet, or line it with parchment.
Next, whisk together the following:
2 cups (8 1/2 ounces) King Arthur Unbleached All-Purpose Flour
3/4 teaspoon salt
1 tablespoon baking powder
2 teaspoons sugar
Add 4 tablespoons cold butter, cut in pats. Work the butter into the flour until the mixture is unevenly crumbly.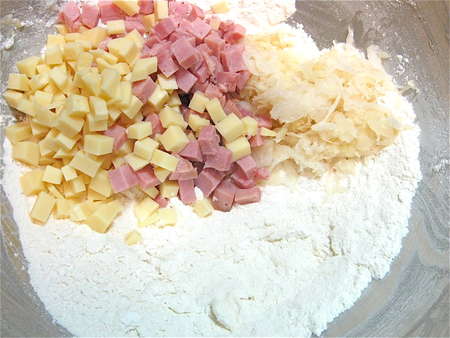 Add 1 cup (4 ounces) diced Swiss cheese, 3/4 cup (4 ounces) diced ham, and 1/3 cup (2 ounces) well-drained sauerkraut, mixing till evenly distributed.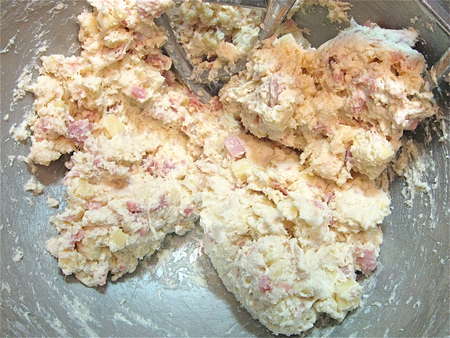 Whisk together 1/4 cup sour cream and 1/2 cup milk. Add to the dough, stirring to combine. The dough will be sticky.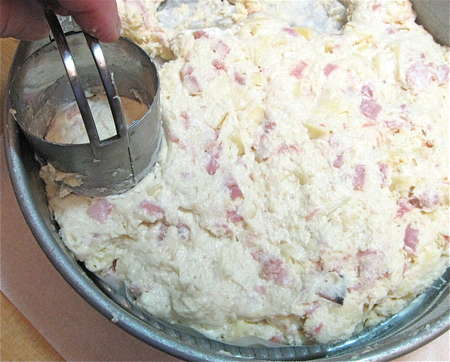 Here I thought I'd get fancy: pat the dough into a round cake pan, and cut with a biscuit cutter. Nice, round biscuits, right?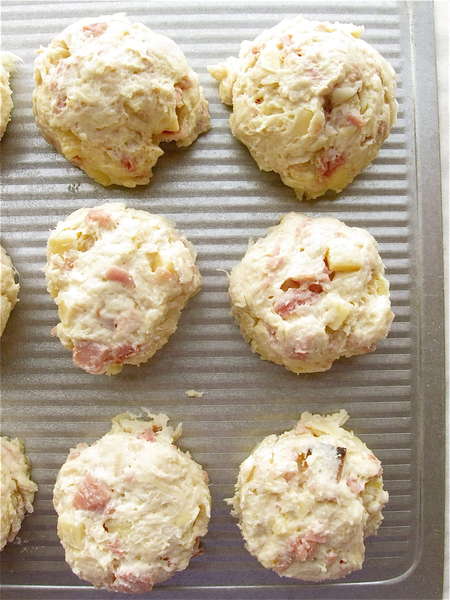 Yes, and... not worth the effort. The two biscuits at the top of this picture were simply scooped with a muffin scoop and plopped onto the pan. Much easier, identical final result.
So, drop the dough by the 1/4-cupful onto the prepared baking sheet. The biscuits can be spaced quite close together; about 1" apart is fine.
My baking sheet here is our USA Pans 14" x 10" cookie sheet; it's a perfect fit for this recipe, and the corrugated surface gives the biscuits nicely browned bottoms.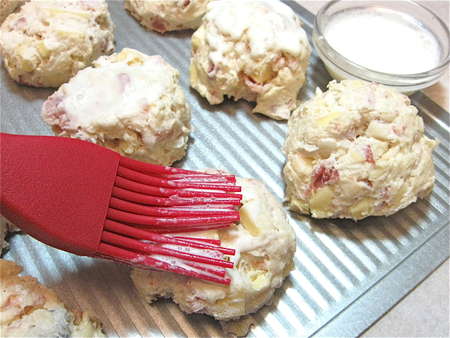 Brush the biscuits with a bit of cream or milk; this will help their crust brown.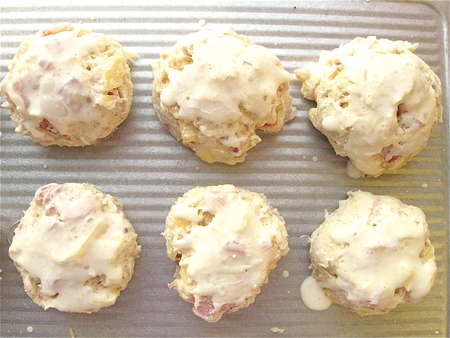 Ready for the oven.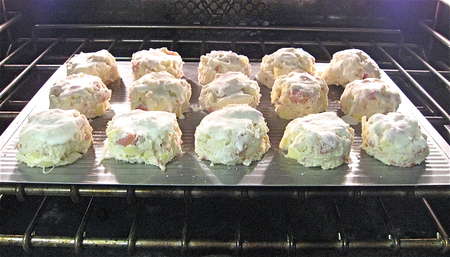 Bake the biscuits for 22 to 24 minutes...
...until they're golden brown.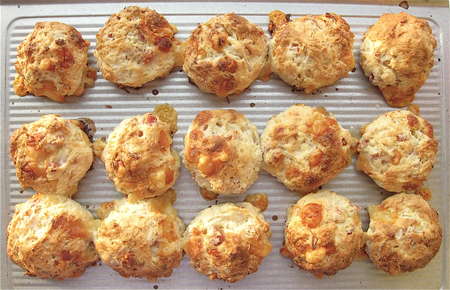 Remove them from the oven, and cool slightly right on the pan.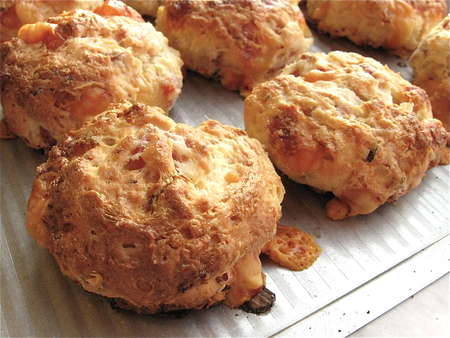 Serve warm.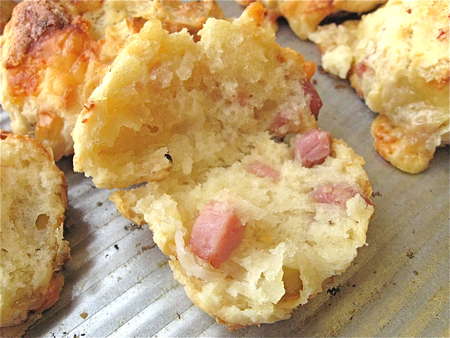 Oh, yes... Butter? Mustard? Thousand Island dressing?
Next up: that "interesting" chocolate sauerkraut cake.
A.k.a. Chocolate Macaroon Cake.
And, besides sauerkraut, the featured ingredients are: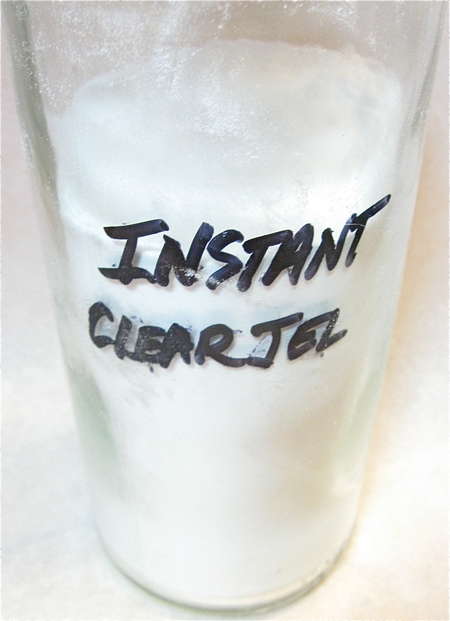 Instant ClearJel, for texture...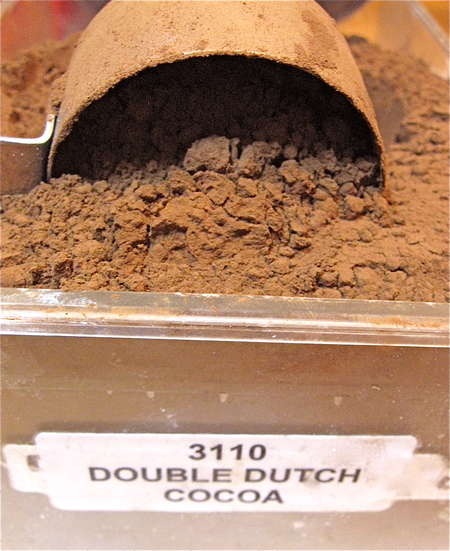 Our exclusive blend of Dutch and black cocoas, for color and flavor...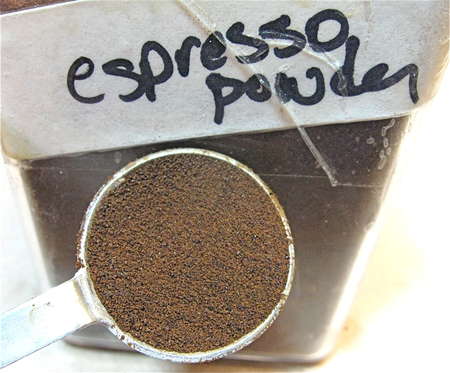 Espresso powder, for over-the-top chocolate taste...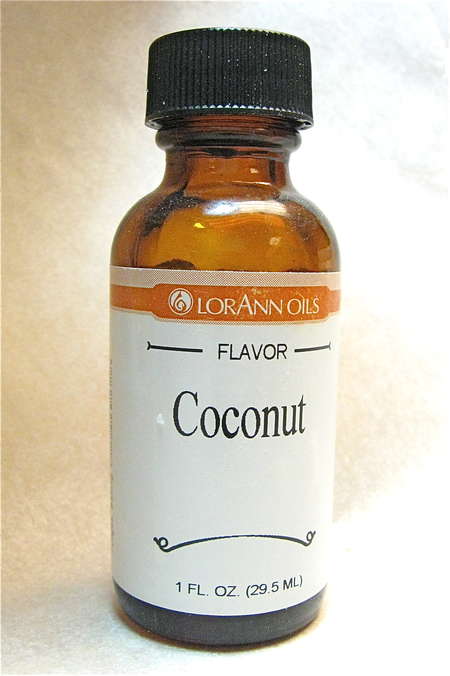 And coconut flavor – for the coconuttiest fluffy icing ever.
Let's start where we always start – with the oven and pan. Preheat the oven to 350°F. Lightly grease a 9" x 13" pan.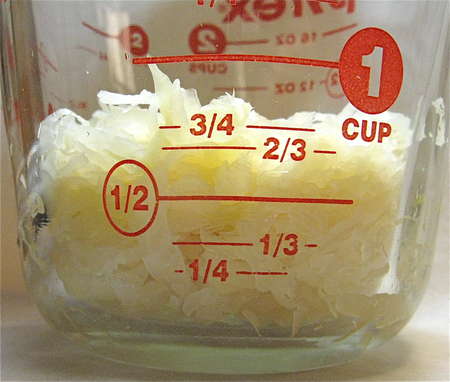 Rinse sauerkraut in cold water, then drain. Measure out about 3/4 cup (4 1/2 ounces) kraut. This will take most of a typical 14 1/2-ounce can of sauerkraut.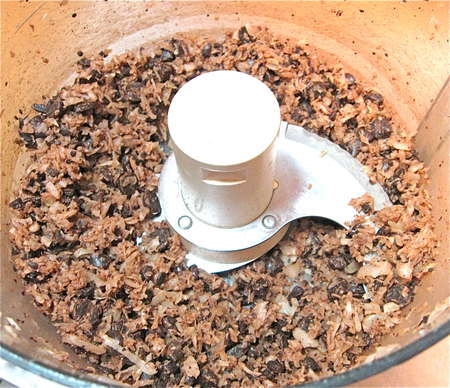 Put the sauerkraut in a food processor with 2/3 cup chocolate chips, and process till the mixture is chopped. Process till the kraut isn't in strings anymore, but in smaller bits.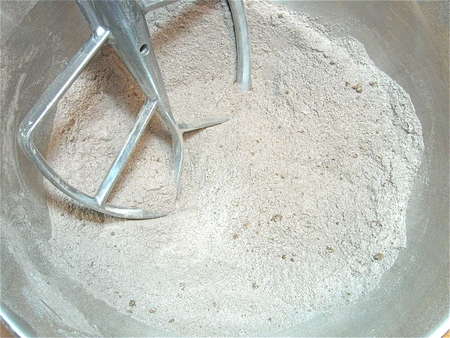 Whisk together the following:
2 cups sugar
2 cups King Arthur Unbleached All-Purpose Flour
2 tablespoons Instant ClearJel® or cornstarch
3/4 cup Double-Dutch Dark Cocoa or Dutch-process cocoa
2 teaspoons baking powder
2 teaspoons espresso powder
1/2 teaspoon baking soda
1 teaspoon salt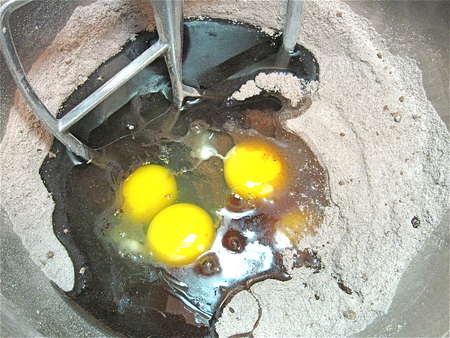 Add the following:
4 large eggs + 2 large egg yolks, whites reserved for frosting
2/3 cup vegetable oil
2 teaspoons vanilla extract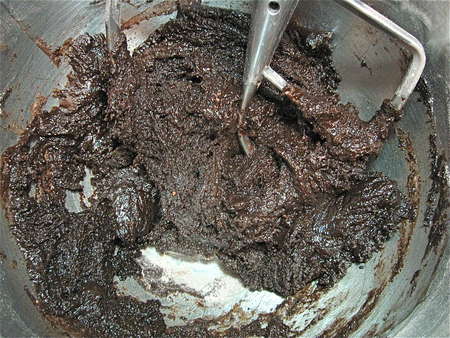 Beat till well combined.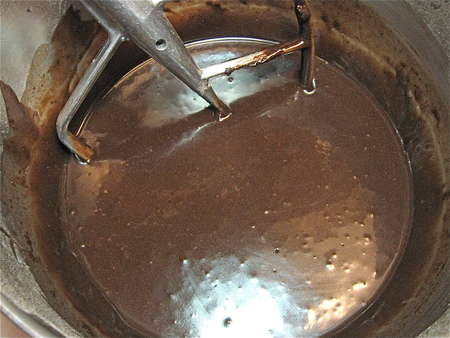 Gradually add 1 1/4 cups water, beating until smooth. Scrape the bottom and sides of the bowl, and beat again till smooth.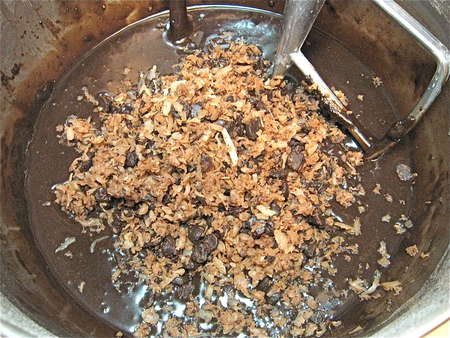 Stir the kraut and chips into the batter.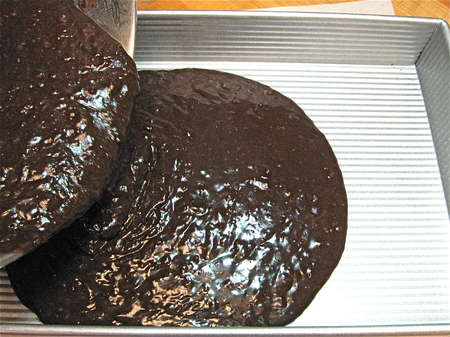 Pour the batter into the prepared pan, spreading it into the corners.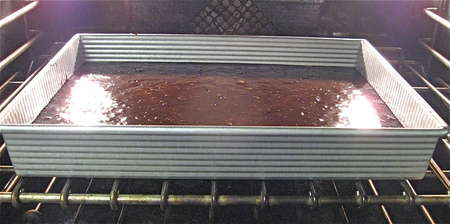 Bake the cake for 35 minutes.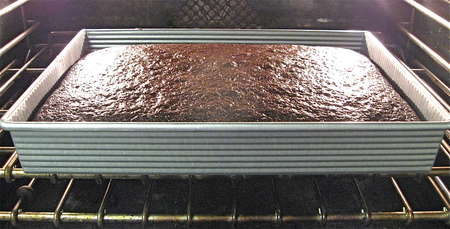 When done, it'll be nicely domed, feel set in the middle, and a cake tester inserted into the center will come out clean.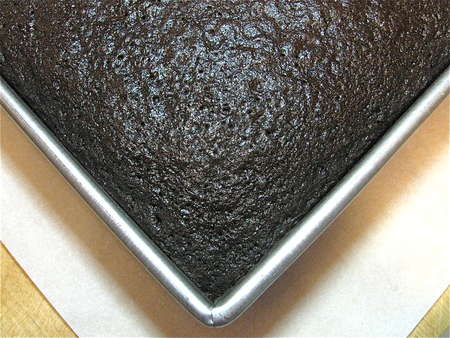 Once the cake is cool, make the frosting.
Place the 2 reserved egg whites in a large mixing bowl or the bowl of your stand mixer. Beat until the egg whites are foamy and thick; they should mound in the bowl, without holding a peak. Set them aside while you prepare the sugar syrup.
Combine 1 cup sugar, 1/4 teaspoon cream of tartar, 1/3 cup water, and 1/8 teaspoon salt in a saucepan. Bring to a boil, stirring frequently; the sugar should be dissolved. If the sugar hasn't dissolved, cook and stir a bit more, until it has.
Begin to beat the egg whites, and immediately pour the boiling sugar syrup into the egg whites in a slow stream, beating all the while. As you beat, the mixture will thicken.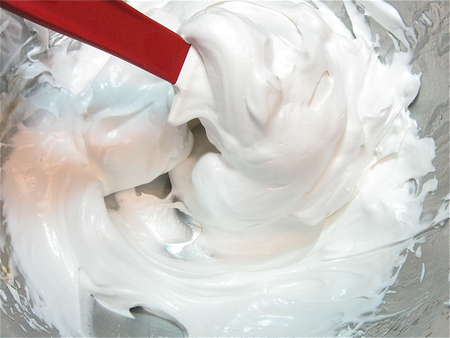 Once all the syrup is added, stir in 1/4 teaspoon coconut flavor or 1 teaspoon vanilla extract, and continue to beat till the frosting is thick and will hold a peak.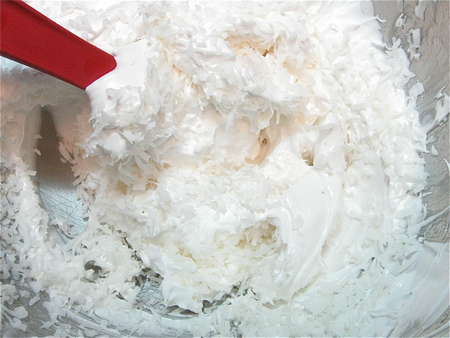 Stir in 2 cups shredded or flaked coconut, sweetened or unsweetened.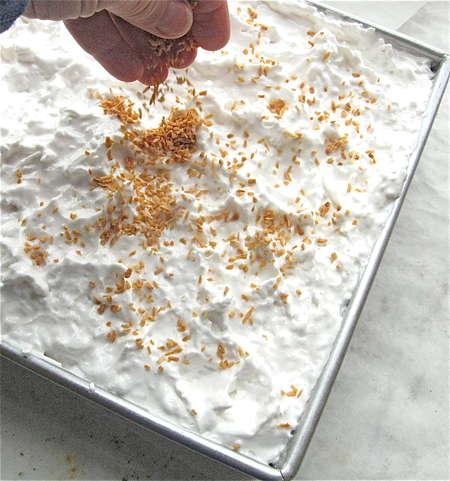 Spoon the hot icing atop the cooled cake, swirling it decoratively. Garnish with toasted coconut, if desired.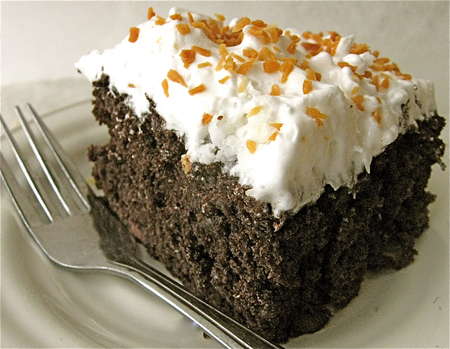 Cut and serve.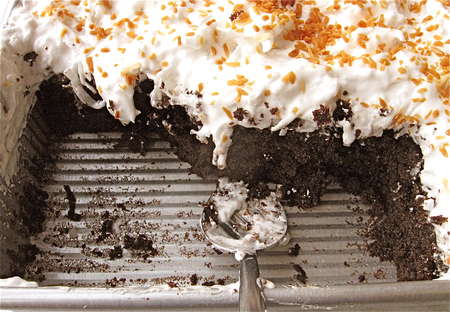 "Man, this cake is GOOD. It's coconut in the frosting. Is it coconut in the cake, too?"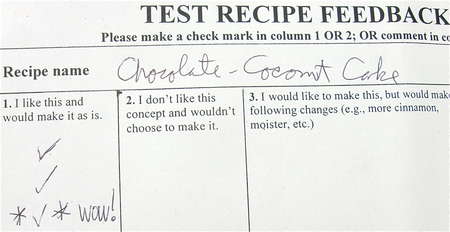 Sauerkraut? No one was ever the wiser.
OK, one more good-luck treat: Deli Rye Blitz Bread.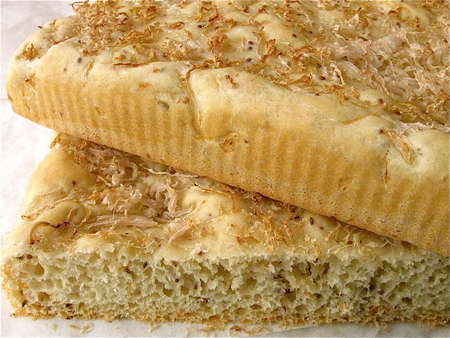 This easy, no-knead bread makes truly tasty deli-style sandwiches. And yup, you got it – that's sauerkraut baked on top.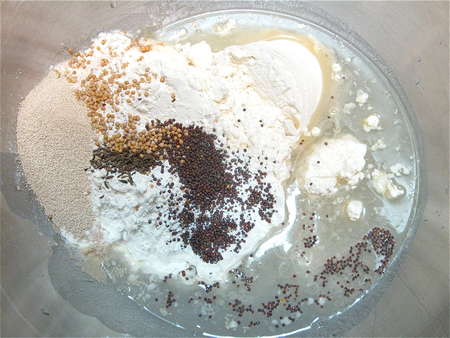 Put the following in a mixing bowl:
1 1/2 cups warm water
3 tablespoons vegetable oil
3 1/2 cups King Arthur Unbleached All-Purpose Flour
1 1/4 teaspoons salt
1 teaspoon caraway seeds
1 tablespoon mustard seeds: brown, yellow, or a combination
1 teaspoon Deli Rye Flavor
1 tablespoon instant yeast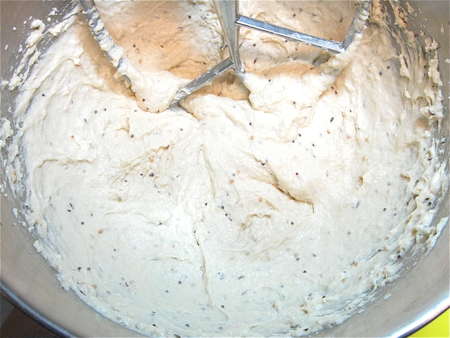 Beat at high speed for 1 minute.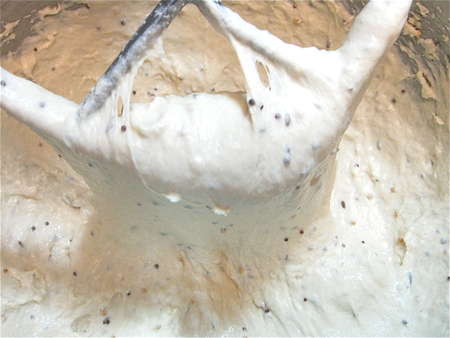 You'll make a very soft, elastic dough.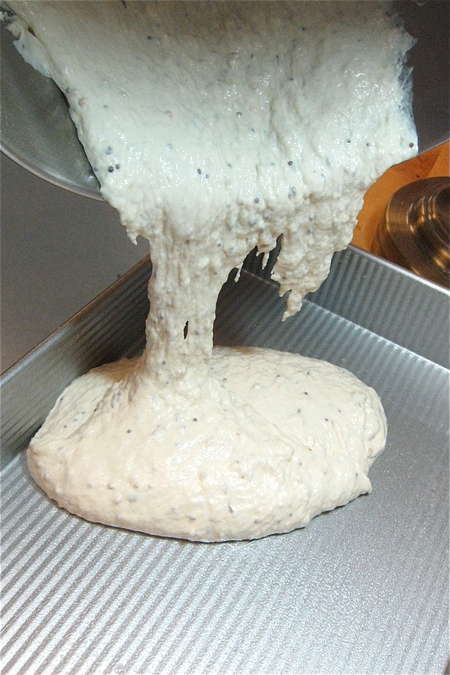 Scoop the batter into a lightly greased 9" x 13" pan.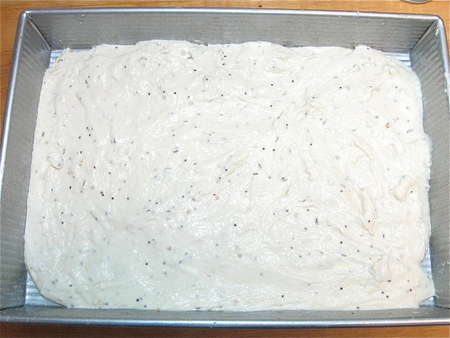 Spread it into the corners of the pan.
I know, this doesn't look like a 9" x 13" pan. It is; it's just a weird angle.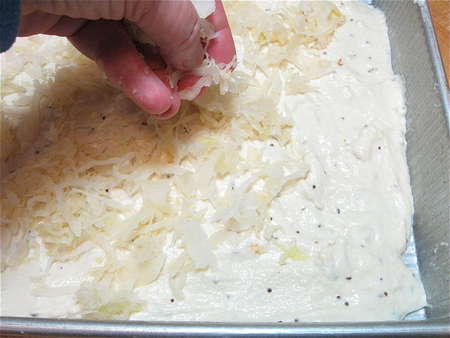 Spread 3/4 cup (4 3/4 ounces) drained sauerkraut on top. If you're using canned sauerkraut, a 14 1/2-ounce can, drained and squeezed dry, is the right amount for this recipe.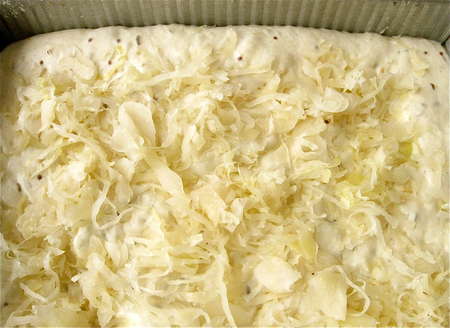 Cover the pan, and let the dough rise for 90 minutes, or until it's noticeably puffy. Towards the end of the rising time, preheat the oven to 350°F.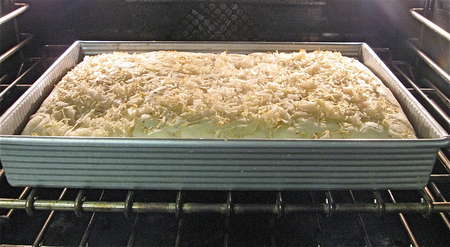 Bake the bread for 35 to 40 minutes, until it's starting to brown around the edges.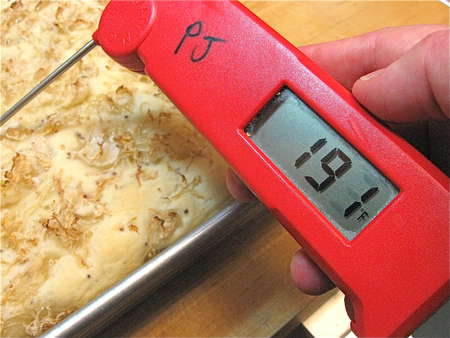 An instant-read thermometer inserted into the center should register at least 190°F.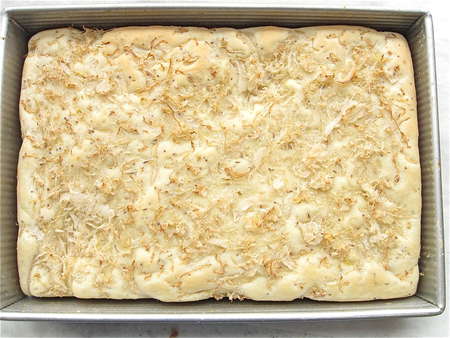 Remove the bread from the oven...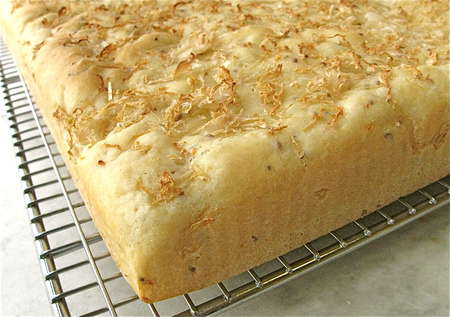 ...and turn it out of the pan onto a rack to cool.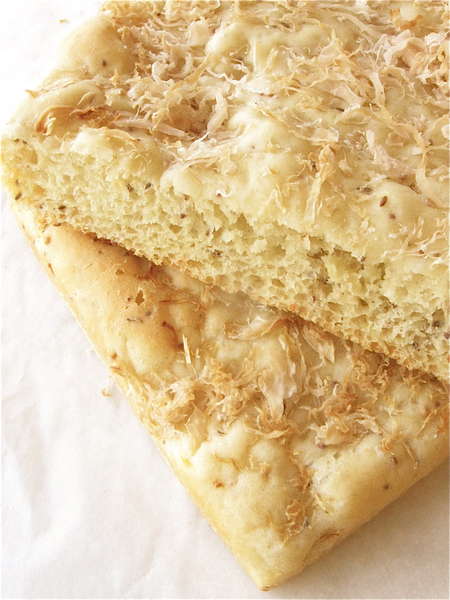 Slice it in squares or triangles for sandwiches.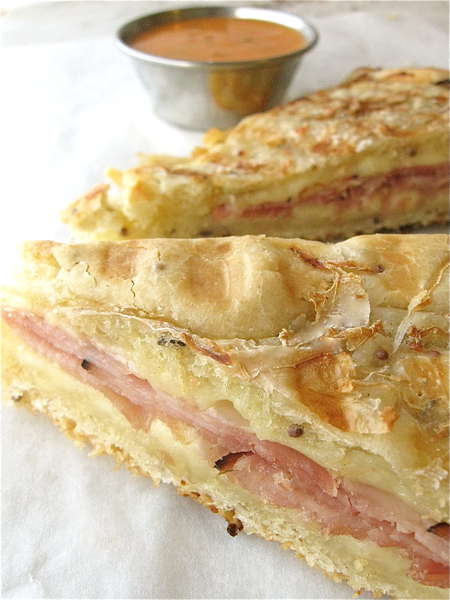 Here I've sliced the bread in triangles, then sliced each triangle in half to make top and bottom pieces. Ham and cheese are inside; I grilled them in a panini grill. That's Thousand Island dressing in the back.
Happy New Year! Hope you're feeling VERY lucky after consuming all that sauerkraut - at least with your eyes...
Read, rate, and review (please) our recipes for Reuben Biscuits; Chocolate Macaroon Cake; and Deli Rye Blitz Bread.